Isn't it too catchy to make your black beer in Black Desert Online? Ruling an empire in BDO is undoubtedly based on how you manage your "Worker Food". Yes, you can always use the market to buy some stuff, including Black Beer. However, this is not the not conventional practice to be used every time.
Throughout the worker food collection, beer is the easiest thing to make, and it also boosts your worker's energy to a significant mark. To make black beer for your workers, you are required to initiate the following steps:
Collect Raw Materials and Useable Stuff
Choosing and Availing a Residence
Buying Utensils for Your Home
Installing Utensils
Now, Cook the beer.
Also read: What Happens When You Die In Black Desert Online?
How to Make Beer in Black Desert Online?
In real life, you need to attain all the ingredients to cook a specific dish. In Black Desert Online, you need to follow the same tactic. The following combination of ingredients is required to make beer in Black Desert Online.
Grains 5x (The same type of grain is required)
Sugar 1x
Leavening Agent 2x
Water 6x
Gathering Grains is Tough? Here's How To Make It Easy: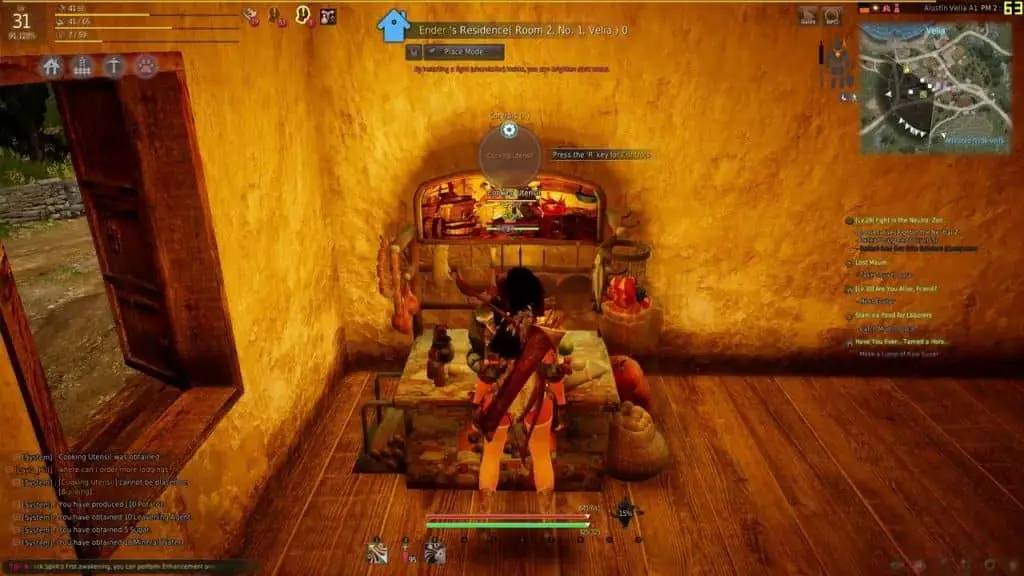 In Black Desert Online, gathering grains isn't easy-peasy at all. You would require a lot of time to gather and farm some grains for yourself. Why bother yourself when you can have the workers gather grains for you?! At the beginning of the game, you will probably visit TOSCANI Farm. On this farm, you will get enough grains to make beer for a very long time. However, you need to assign the task of gathering grains to some workers.
Let's find You a Residence to Cook Beer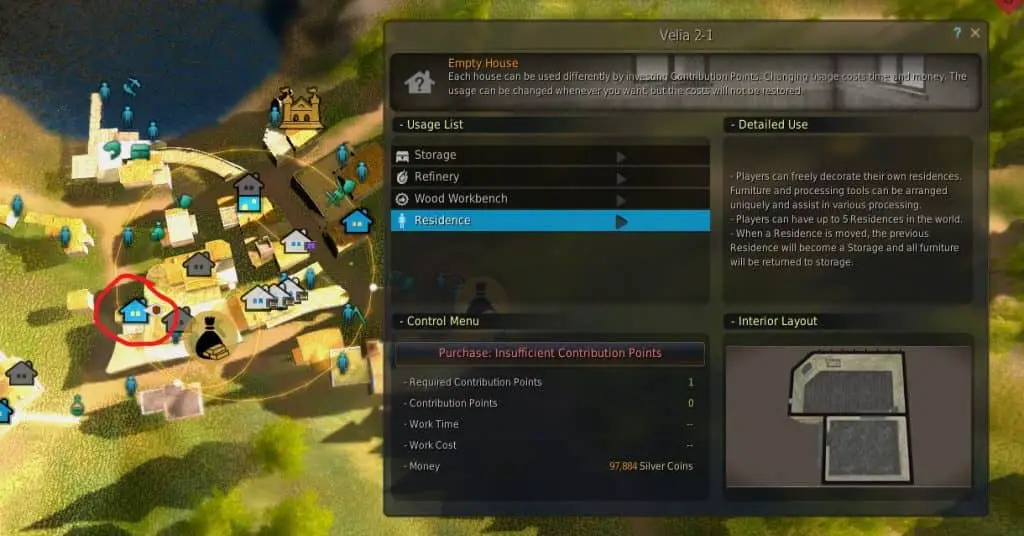 Your residence is the only place where you can make beer in Black Desert Online. Here you could gather all the ingredients for your beer and start brewing. Various residential areas are located all over the map. You could choose one as you like. Prices may vary from place to place depending upon the size of your residence. In Velia, various residences only cost one contribution point, but some could also cost you a bunch of contribution points.
Also read: How To Hide UI In Black Desert Online?
How to find Cooking Utensils?
Are you well-rested in your residency? It's time to find some cook utensils in BDO. Bonuses associated with cooking utensils may vary from place to place. You can buy utensils from different vendors. BALENOS Traditional Cooking Utensils are readily available at Tavern vending shops.
At the start of the game, you could use basic utensils, but they don't come with a surprising bonus. Moreover, basic utensils award only 100 durability points. On the other side, BALENOS Traditional Cooking Utensils come with extra rewards and 500 durability points. It takes an additional 5 seconds to cook each batch of BALENOS Traditional Utensils. So, we strongly recommend you to use BALENOS Utensil because of its optimum feasibility in AFK cooking.
When you are done with buying utensils, it's time to place them in your residency. You can press "P" to select and choose a placement. Choose whatever place you like and put your utensils there in your residency.
Let's Get to Cooking Now!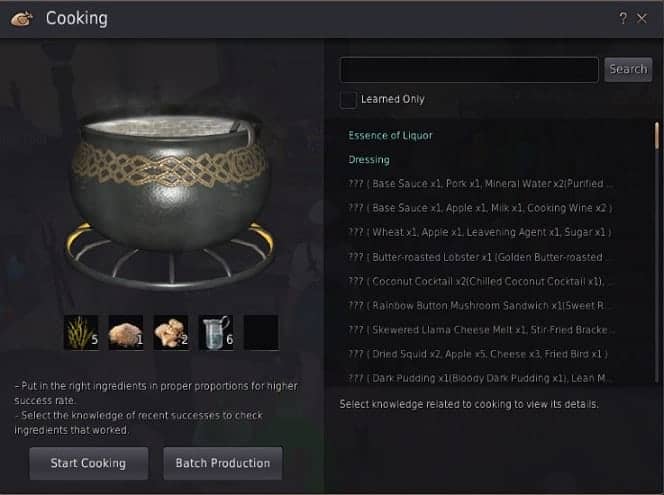 The moment we have been waiting for has finally arrived! Now, with all things considered, you are pretty ready to start cooking your beer in Black Desert Online. Press' R' to activate the utensil (you need to stand next to your opted utensil). After pressing the button, the screen would show a cooking interface. You are required to mix all the ingredients in the mentioned proportion. If you fail to select the required amount, you won't be able to make the beer, and all components would be wasted. Therefore, we recommend you to be precise and sure.
Also read: How To Make Your Character Sit In Black Desert Online?
Once you're done with ingredients, now it's your choice to make a single batch of beer or go for "continuous production". Before choosing continuous production, make sure you have all the ingredients and the correct amount to cook such a large amount of beer. Let's suppose you wish to cook 500 beer batches; for this, you need:
Grains of the same type (2500x)
Sugar (500x)
Leavening Agent (1000x)
Water (3000x)
So, this is all you need to know about making beer in Black Desert Online. Once you're pretty familiar with these cooking techniques, you can boost your beer production. Black Desert Online rewards you with extra 50% energy if you are an expert cooker. So, what are you waiting for? Jump into Black Desert Online and start brewing your beer now.
Maria Beklavac is a passionate Gamer, Marketer & Journalist with over seven years of experience in the Gaming and Technology Industry. Maria has a lot of hobbies, but gaming has always been her favorite one, and that's why she's decided to create GameTaco. On GameTaco, you'll find tons of problem-solving tips from many different video games!