When Pokemon Legends: Arceus was released, Pokemon was reinvented, which fans have asked for years. Pokemon Legends: Arceus is a single-player game developed by Game Freak and published by Nintendo. Players can only enjoy the game on Nintendo Switch, an Action-role-playing game.
Game Freak has scrapped nearly everything players expected from Pokemon RPG. A lot of this transformation pays off, and players interact with creatures that have never left felt alive.
Pokemon Legend: Arceus is worth it, and a Nintendo Switch player must buy it. The open world of the game is packed with different bosses to fight. Meeting new pokemon from everywhere around the world is always a joy. 
Also read: Best Multiplayer Games For A Group Of 5 People
Is Pokemon Legend Arceus Worth It?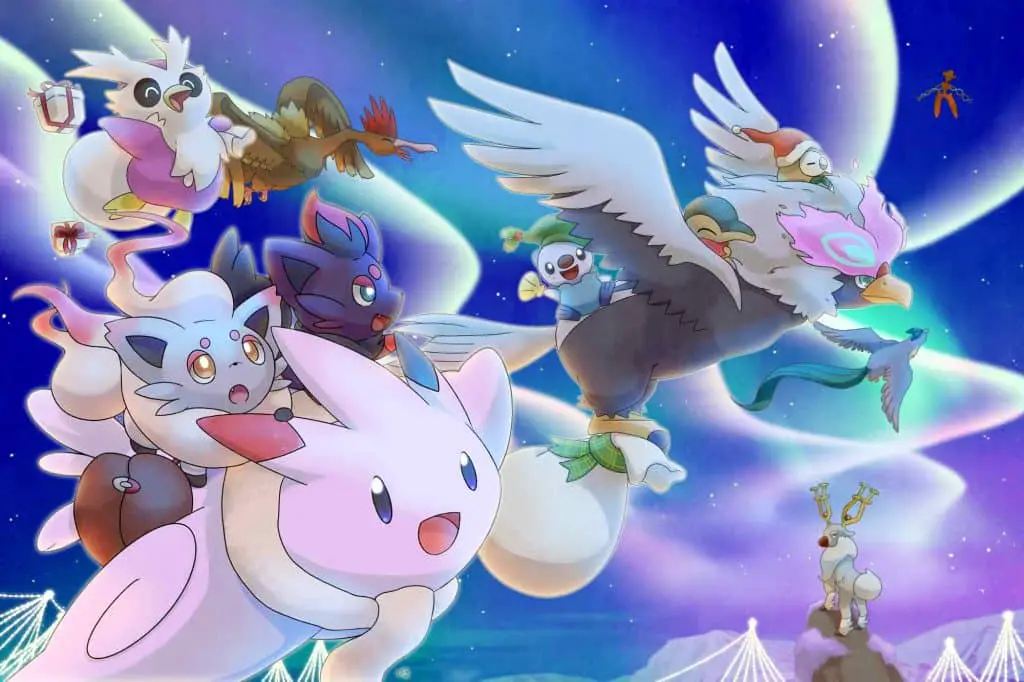 Pokemon Legend Arceus is worth it, and you must play it. The game offers a lot and approaches a newer path in the series that has never been taken before. There are newer elements to explore and more than one world to hunt in.
Considering the game isn't even a new generation but still offers this many concepts is excellent. The game offers bonuses for having data for other games and offers a never seen Pokemon.
There is a lot to probe into the game, and even if the game doesn't offer multiplayer, what it provides is on top of the series. Legends as a game is a true dream for a typical Pokemon fan because there is crafting, a wholly revamped Pokedex, and a combat system.
Insane replayability. Gamers can claim enough to say that the game is a perfect 9th generation. Pokemon Legend Arceus is melting with content and is an ideal refined gem for any Pokemon fan. 
Is Pokemon Legends Arceus Beginner Friendly?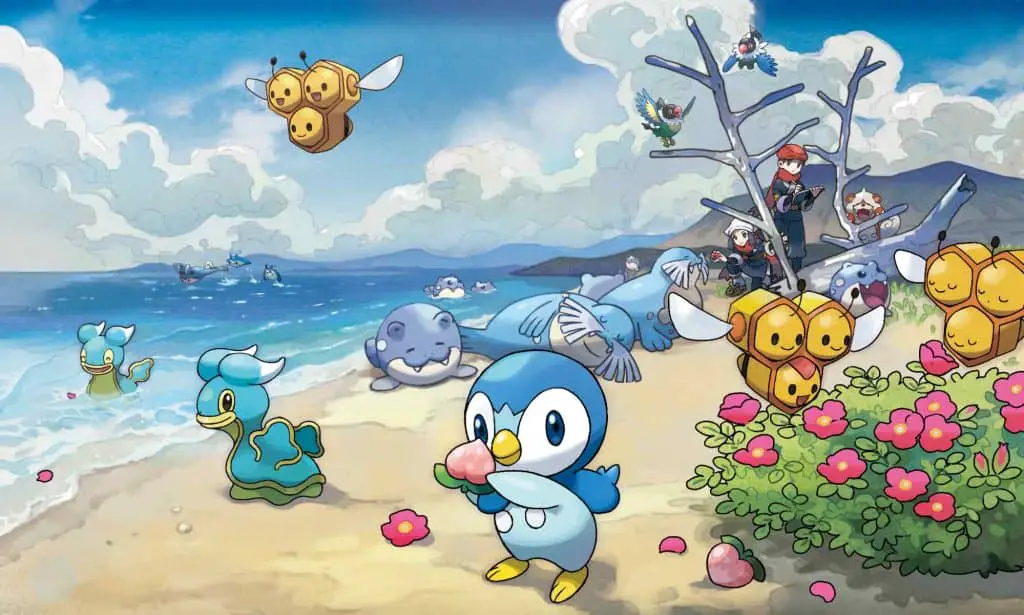 Pokemon Legends Arceus seems challenging at its core, but it isn't. The game is best for newcomers to the RPG genre players make preconceptions because the game has new features which have yet to be seen. Pokemon Arceus took a new line to its gameplay and is similar but distinctive.
Newer Pokedex, Pokemon capturing, and new combat made it look difficult to some kinds and not to offer multi-player, engaged more comments than even before players tried it out. If you are jumping in Arceus, even as your first Pokemon game, it won't disappoint you, and it is the best. 
Also read: Best Japanese PS4 Games
Pokemon Legends Arceus Open World Is Immersive
Instead of complete linear gameplay, players can play the game however they like. There is a storyline to follow for a simple path, and the complete wilderness in your control is fresh air. Players explore a new land where you help professors learn about Pokemon.
An open-world aspect differentiates the game from the others because you can adventure if you feel like it. While the game carries some similarities but it is very different.
The open world is more than just one world because there are multiple regions to explore as you go on about its gameplay. What would this massive world be without some side tasks in hand? The other fun part about the open world is space-time distortions. Inside these distortions are more substantial Pokemon you can't find anywhere else. As soon as you enter, three gigantic Pokemon spawn, and you can handle the situation how you like; the choice is yours.
27 Things You Must Know Before You Buy Pokemon Legends Arceus
Pokemon Legend Arceus is an exciting game because it's the first time the series shows ambition. The game breaks off the old gameplay and brings a systemic open-world take on the Pokemon series. Pokemon Legend Arceus delivers what fans have been expecting for years now.
Here are 27 things you must know before you buy Pokemon Legend Arceus.
1. Only One Version of The Game
Pokemon Legend Arceus is the first game to offer only one version. Since immemorial mainline Pokemon releases have always released two variants of the game, have been released simultaneously. Sometimes these versions are led up by a single-third re-released variant.
Both the variants are similar, and a player is not required to buy all of them as you can buy one, and your friends can buy the other since these versions have a unique Pokemon to them. A player must trade between the variants to complete your Pokedex. This long and tiresome process does not exist in Arceus and only gets one version making it the first time in 25 years a Pokemon game launches just as one.
2. Only Single-Player To Enjoy
Pokemon Legend Arceus is a different and unique game than the other old ones. Unlike the other game, Arceus is only a single-player and offers no multiplayer. The only thing making a Pokemon game last for years was multiplayer. Unfortunately, Arceus is not one of them, and it is easy to say this makes it stand out from the rest.
Typically, Pokemon games support PVP battling trading to complete the Pokedex and periodically even PVE gameplay. Pokemon Arceus offers almost none of this and drops itself to only single-player. While there will be some trading or connection with the other eight generations, it is still being determined how straightforward it will be as it might come down to Pokemon home connectivity.
Players who enjoy multiplayer won't like Arceus, but the fans dying to play a single-player focus Pokemon game might be in luck.
3. More Than One World To Explore
Pokemon Arceus will not offer just one open world but multiples like a breath of the wild or horizon. The game is a collection of various maps and locations. This change is fantastic as players can explore more than one area or a map. Since the game doesn't offer any multiplayer, it reduces the game's replayability, tho having more than one world counters that.
Where Pokemon Legends strikes is with its freedom, and hopefully, Game Freak takes it as an advantage.
4. There Is Crafting In The Game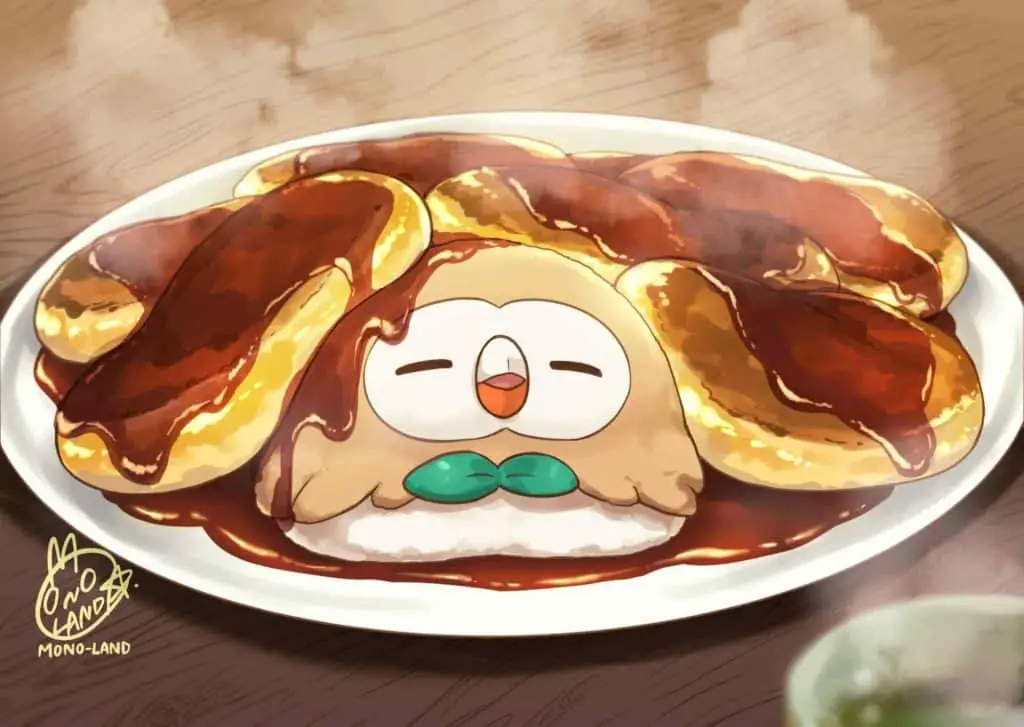 Pokemon Arceus introduces new features to its series, like crafting. Now you can use the resources you found during your endeavors to craft consumables and valuable items. Many consumables like poke balls and Pokemon potions to heal yourself can finally be achieved.
A player can choose where to craft these items, either the Jubalife village or the workbenches in the camp and outposts. Crafting could be a grind now, forcing a player to gather resources to help with adventures only if the game offered multiplayer how intriguing it'd be.
5. New Changes To The Pokedex
Pokemon has always been about catching Pokemon and increasing their collection for the Pokedex in the archaic Sinnoh region or the Jesui region. Pokedex is now different from what it used to be and has taken a new approach.
For the rest of the series, if you acquired a Pokemon once it populates itself in the Pokedex entirely, Arceus is going for a newer line.
In Pokemon Legend, there is a new snap system where a player must observe the beauties of its prey in the wild taking notes of its different behaviors and habits to fill its Pokedex page fully. This change is new and more interesting than just catching the Pokemon, and now you keep track of its behaviors.
6. Pokemon Can Now Defend Themselves
Capturing Pokemon hence can prove otherwise because they can attack humans and trainers. It is the first time we see this coming for the series, and it is amusing. Arceus changes the Pokemon system from the capturing process to making it harder to train.
There was never something special about filling up the Pokedex than mindlessly capturing one, but now it is.
The game was just a talk about Pokemon defending themselves, but players can see it in Legends. For many players, it will be implausible, but if you lose to a Pokemon, you are thrown back to the base camp, meaning you need to focus on not getting hit. Luckily Arceus also introduces new dodge moves to make defending yourself somewhat easier.
7. Now You Battle In The Overworld
Pokemon attacking you isn't just for some show, and now it's part of the overhauled battles in the game, which no longer break into their separate screen. But instead, taking part in the world and presenting some simplification for the design and the gameplay.
There is a high probability that other Pokemon want to help out their buddies and join them to smack you up.
But the series is taking a new path from ending the battles in an uncontrollable scenario to an actual battle. The whole Pokemon have been redesigned in the game just from the capturing process to the attacking, and now presenting an actual battle, it is safer to say Pokemon Arceus is a different beast.
8. New & Stronger Alpha Pokemon
There is a new alpha Pokemon which is more potent, different, and prominent than the normal ones. These Pokemon can easily be identified in the overworld as they have red glowing eyes and are massive in size. Spotting one from a mile and changing your direction is an easier path.
These Pokemon are not to be messed with when unprepared taking on one without being warmed up could prove your biggest mistake in your lifespan. Fighting one without proper equipment will make your life flash before your eyes. But if you take on one and survive, the rewards are so juicy you'd wish to see one more alpha Pokemon.
9. New Changes To The Combat System
There are more changes to the combat system than just the battles being fought in the overworld and Pokemon being able to attack. Pokemon Legends has more features for its battle system than ever. In Arceus, players get two new elements, one agile and the other called strong.
Choosing to be strong will make you walk slower and slow overall, but you can tank a ton of damage and deal the maximum damage.
Agile will make you incredibly fast, and agile dodge instantaneous, run and walk quickly only con is that you'll be an easier target to take and deal less harm. You can change between these stances, and you are likely going to because Arceus changes the flow of battles.
The combat is not only turn-based anymore, like in the series. You can stack numerous turns for yourself based on stats, and Pokemon can do this, too, even while fighting you. Switching up strategically and acting according to the situation, the environment will change the outcome of a battle.
10. Unique Pokemon To Capture
Typically, new Pokemon are only released with a new generation, but Game Freak is acquiring a different approach over the last few years. Introducing new species with ongoing generations, and Arceus may not be the official 9th generation, but it does introduce new Pokemon.
No one knows how many newer Pokemon have come into the game because the information is unknown.
A player shouldn't expect a world filled with unique Pokemon because it is not a new generation. Players have discovered some Pokemon, including Hissuan variants of existing Pokemon species such as Voltorb and entirely new ones such as majestic-looking Stag Pokemon.
Also read: Anime Games With Character Creation
11. There Are Rideable Pokemon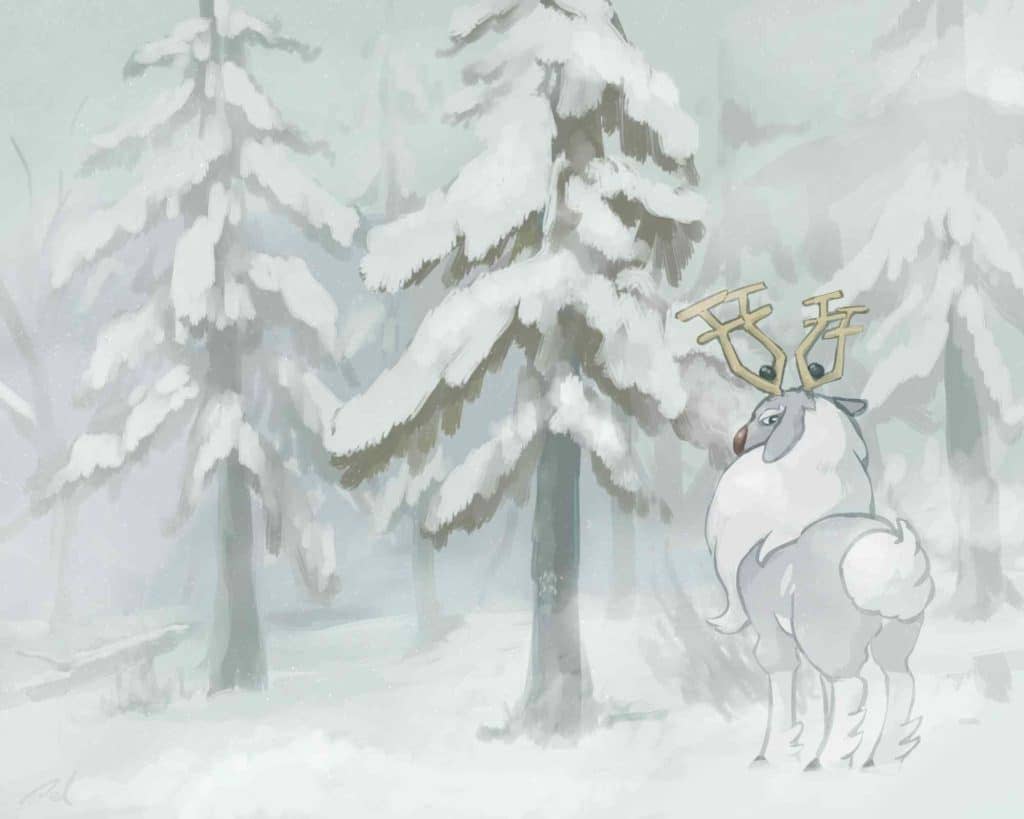 Traversal is one of the most eye-catching parts of Arceus, and this is interesting because Pokemon has never emphasized traversal a lot. Nonetheless, it will build more concepts because now you can glide off a mountain using a flying Pokemon. Surf across rivers with your water Pokemon and ride on the land with your wire deer.
After all, Pokemon Arceus is an open-world game with wilderness attached to it. Traversal is a significant achievement for players now because it has vast open worlds to explore walking would be simple and slow.
The game offers agility as an element, but traveling on a deer is always faster. Being stuck on a cliff or faced with a long journey on land or water is no longer an issue because Game Freak has added Pokemon to ride. These three are the confirmed ones, and who knows how many more are there to be explored in the worlds of Arceus.
12. Structure of Pokemon Legend: Arceus
No one knows how Pokemon Legend: Arceus is structured as a game. Players won't have the traditional gems or Pokemon league setup that has become interchangeable with the series. Players are going into uncharted territory and need to learn how Legend works.
There is a general idea of how it works. Players must explore different biomes or maps. Players accept missions to scope the area, observe the wildlife, and catch Pokemon. These missions take the form of a monster hunter or new Pokemon snap, and when you are done with one area, you unlock a new area to continue your missions.
13. There Is Character Customization In The Game
Character customization is one of the most beloved features in the series and is loved by gamers in every game. Thankfully, character customization is the fan-favorite thing that Game Freak isn't or has yet to consider removing.
Every Pokemon game offers this in a way that you know is present in the game. This feature is also in Arceus, as you can customize your female or male character. Customization of your character takes your gameplay to another level and gives you some specialty.
Sometimes you feel in control of your gameplay, but Legends take this to another level. Most customization costs game currency, and it's like buying clothes for yourself. You must grind some coins and buy good clothes to customize your character.
Likewise, character customization in any game enhances it to another level, and Arceus already offers many elements which other Pokemon games lack. Players hope that the customization of their hero stays in the series and never be taken away.
14. You Get Rewards For Linking Your Game To Other Ones
Like other Pokemon games, Legends gives bonuses if you have saved data for other titles on the system. You get a free Pikachu mask if the game detects save data for Pokemon Let's Go. The bonuses depend on what version you played with your character.
For instance, you get two bonuses if the game detects saved data for Pokemon Sword or Shield. You can battle and catch the legendary Pokemon Shaman after the credits and a majestic Kimono set for your character to wear based on Shaman, which you get after an hour in the game.
15. A Starter Pokemon To Help You Out
Typically for mainline Pokemon games, you get a starter Pokemon to help with your adventures. You also get a starter Pokemon for Arceus. The collection from which to choose is fascinating:
The fire type Cyndaquil from the Jhoto region
The grass-type Rowlet from the Alola region
The water type Oshawott from the Unova region
These Pokemon are practical, cute, and just a starter, so only expect a little, but choosing from three is always fun.
16. You Can Level Up Pokemon Without Battling
In the old games, you'd have to level up Pokemons by only battling, but that is not the case in Arceus. Pokemon Legends is kind enough to offer copious amounts of experience for your Pokemon. The six Pokemon in your party will gain passive experience from catching Pokemon even without facing a battle.
Additionally, Pokemon gain more experience from crafting and farming materials. With its fabulous experience system, Pokemon Arceus takes grinding for experience to another level. The other older system made leveling Pokemon a pain, but with Arceus, fans will never have to worry about it.
17. Pokemon Can Evolve Anytime Now
You can only evolve when you hit a particular milestone for the other Pokemon games, but Arceus differs. The friendly Pokemon you own awaits you to evolve it when they are ready. A small indicator appears after hitting the required experience level.
You can see "Can Evolve" on top of your Pokemon icon. To evolve, you must go into the party menu and select evolve, which starts the evolution process.
Evolving a Pokemon improves the stats, implying your friend can hit harder and defend themselves and you. Upon the evolution of your Pokemon, you unlock a new entry for that Pokemon in the Pokedex and enter the next stage of the evolution. The sooner a player can evolve their Pokemon, the faster it takes to fill the Pokedex.
18. Pokeballs Are Different In Pokemon Legends Arceus
The Pokeballs in Arceus are slightly different than they used to be because catching a Pokemon is different. There are no quick balls anymore since battles have been understated in Arceus. Regardless, exclusive poke balls, such as the feather ball, remain like those that do best for long-range.
Some poke balls do the best in capturing a Pokemon only if you can catch them without them knowing using the Heavyball. Poke balls are helpful in the long run, and not acquiring one slows you down, then you know.
19. You Can Capture Pokemon With Stealth
Stealth is a great way to capture a Pokemon because you can complete your Pokedex without requiring a tiring battle or poke balls. Sneaking up behind a Pokemon can increase your chances of capturing one. Capturing a wild creature with stealth is called a back strike, and it serves as a critical hit for your chances of succeeding.
Be careful in this hunt because if a Pokemon spots you, you can see a red exclamation mark above the creature indicating the predator has spotted you.
Being spotted by a Pokemon will engage in a battle and make it immune to poke balls. Getting caught by the wild Pokemon doesn't mean you can't sneak behind them again and take a detour for them to turn passive. Upon a victorious back strike, a player hears a distinct sound meaning your back strike was a hit.
20. A Player Can Now Catch Multiple Pokemon.
Some wild Pokemon hang out as a group to be more prominent. Finding a pack is good news because you can capture all of them. To capture a pack, you need to hit poke balls quickly before the Pokemon engage will result in capturing a pack. Capturing a pack is lovely because it is easier to pack your Pokedex.
You must act fast because if any Pokemon notices your presence or sees their friends disappearing, they will flee faster than you can catch them. The best way to catch a pack is simply by hiding behind something or sneaking and aiming to hit all three Pokemon one by one quickly.
21. Watch Out To Not Cause Any Multi-Battles
The worst mistake you could make is engaging in a multi-battle. These battles can be caused when more than one Pokemon is present, and you try to capture one but aggravate both. A multi-battle could prove challenging, and sometimes it is hard enough to fight one handling two will result in you being knocked out.
Since there are alpha Pokemon now, causing a multi-battle with them is like inviting your death. Acquiring a sneaky approach is always advised. Failing to capture one will prevail in an all-out battle.
22. Time Works Differently
Most of the recent Pokemon games used a real-time clock meaning a player will have to come out to hunt for Pokemon, which only come out at night. Pokemon Legends Arceus does not use a real-time cycle; days pass on a standard revolution.
Some Pokemon are only tied to be present on the day cycle, so watch out for the sunset. The time cycle change is acceptable because you can rest in the base camp and select whatever time.
23. You Need To Aim Higher Than Usual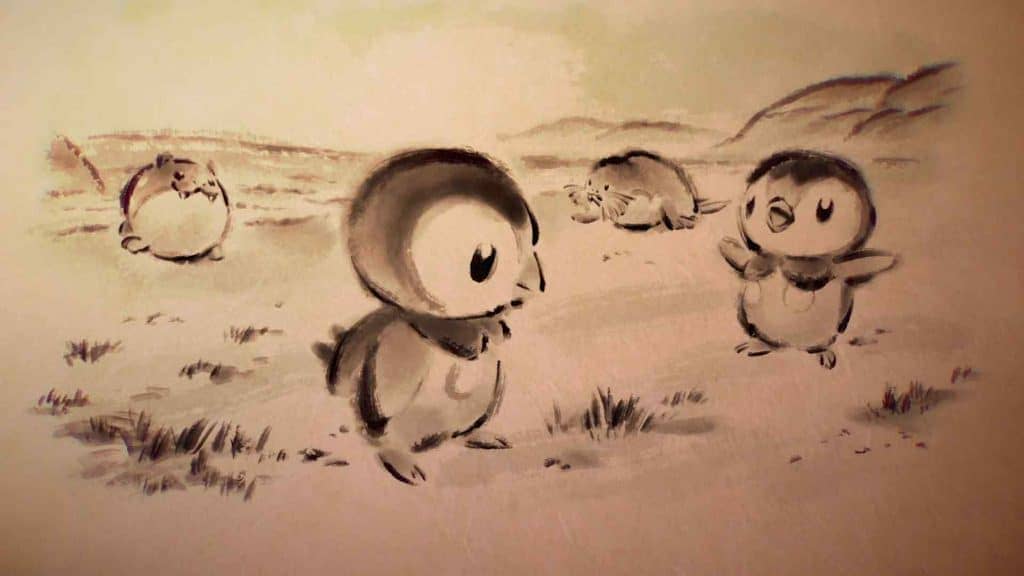 Auto-aim only sometimes works when your prey is farther than your auto lock it won't work. Being in a situation where your auto-aim won't work is going to be frequent learning to aim yourself will accomplish you more victories.
To catch a Pokemon that isn't in your range, you can use a manual aim and aim a bit higher than the head to ensure you hit your shot. The manual aim is easy, but for a player switching from always using auto-aim will prove otherwise, so practice up before going into the wilds.
24. Pokemon Can Learn More Moves
Any other Pokemon game will only provide four moves for your Pokemon. In Pokemon Legends Arceus, you can teach your Pokemon more moves. You can swap out the old ones to teach your buddy more moves with the new ones. A Pokemon can only have four moves at his disposal typically. You can visit a Dojo in town to learn more moves for a small price and switch the old ones out.
Once you teach your Pokemon new moves, go into the party menu to swap to moves available for battle. You can always swap back to other moves in the party menu without any extra fee.
Also read: Best Indie Games Of All Time
25. Players Can Farm Satchels For Merit Points
You can see small satchels like a message bag worldwide when you check your map. Other explorers drop satchels, and to fetch one is simple as walking near it and picking it up. These satchels are like other farm items, but the rewards are much higher.
Each satchel gives you a merit points average of 60 to 70 mp. These merit points are used for trading in the town and are the only way to obtain evolution stones. The mp shop is off the main village path between the Galaxy team headquarters and the Dojo.
26. You Can Buy EXP Candies
The best way to level a Pokemon is to take it out with your adventures, but it could be faster. Pokemon Legends Arceus offers exp candies to give your Pokemon to level them up faster. To buy candies visit the candy stand outside the Galaxy team headquarters.
A large experience candy will cost you 18,000 in-game currency. These candies are expensive and only for some, but there is always a choice.
27. There Is No Stamina Bar
Sprinting in Arceus works similarly to Pokemon Legend of Zelda Breath of The Wild, with the ability to run in short bursts. There is no stamina bar in Arceus since increasing it isn't a feature. From a fully rested state, a player can sprint for 8 seconds.
After this time, you will start to walk normally. You need to have taken enough rest to sprint for 8 seconds. Sprinting on the ground can be better, so take your mount with you since it is better.
The Good and Bad Parts About Pokemon Legend Arceus
The Good
The newer features like crafting, catching, and exploration did come with joy and had a positive impact. Pokemon games have always been simple, and the story is, but the progression offers some complications. If you need to rank up, there is more than one way to achieve it. The game loop will likely get boring after a while, but mainly for catching Pokemon.
The story has some secrecy but nothing damaging when being described briefly. The battling is also very good, and the different sizes for Pokemon are fantastic. Some game battles provide a challenge that some players enjoy, but some find it tedious.
Despite its mixed reviews, Pokemon Arceus is generous with its gameplay and one step closer to a newer generation.
The Bad
The only worse part about the game is its visuals, and Pokemon games only disappoint with their visuals more than any other aspect, and unfortunately, it is the same with Arceus. The game's graphics in some areas are fabulous, but not in others.
Adventuring through its worlds, you can run into ugly areas with some gorgeous parts too. Playing Pokemon, it isn't shocking to see bad visuals, but considering it is on Nintendo simultaneously, it could be a lot better.
Except for its ugly-looking graphics, Arceus has no harmful factors, and the visuals are always manageable. For a small device such as Nintendo, the game performs outrageously.
What Is The Story of Pokemon Legend Arceus?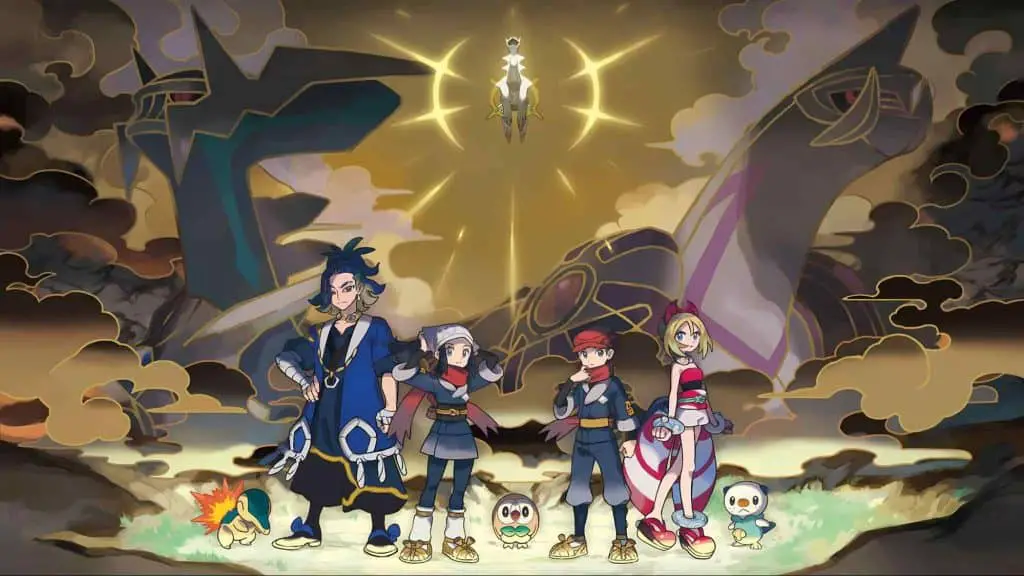 You start the game by falling through a space-time portal in a small town. As you introduce yourself to other characters, people have yet to learn about Pokemon and need your expertise. You are tasked with researching Pokemon; it is more than capturing them and filling your Pokedex. You have to do something different each time to complete your research.
The research can get boring as you wait for them to make a specific move. The goal is to get level 10 research for each species. Luckily you can do it your way because you don't have to follow the book. Your target is only to reach level 10, after all. You will enjoy this game so much that you will do everything in your research book.
As you enter the village, the villagers have side tasks for you, such as catching this Pokemon, requesting to item fetch, and completing the Pokedex for a specific type of Pokemon. The Pokemon you catch for an NPC will sit beside that NPC for the rest of the game.
A Wisp sidequest resembles the Korok seeds if you have played Breath of The Wild. These Wisps are scattered around the map and force you to visit the areas you have yet to visit.
As you progress through the game, newer Pokemon unlocks for you, and you must defeat each guardian Pokemon of an area. Each guardian Pokemon is different from others based on the biome or the region of the area.
You can find different Pokemon species in different regions on the beach, you will find water Pokemon, and the Volcano area has fire Pokemon. The story of the game doesn't have any negative parts about it and is filled with replayability. Pokemon Legends Arceus is structured uniquely, and after completing the story, you can play it much more to earn your buck back.
What Is The Price of Pokemon Legends Arceus?
Pokemon Legends Arceus is a unique game that costs $59.99 for both physical and digital copies. The price is worth it, and you must buy it, and it doesn't seem like a knock-off either. There are dozens of reviews available on the game, and 95% of them are positive.
Any player who has bought the game has yet to complain despite some who have yet to understand its mechanism. Considering its price, it looks expensive for some, but since Pokemon took a different style with this game, it is okay for the price.
Any game has positives and negatives, but it depends on whether you like it.
Final Thoughts
The game is yet to disappoint anyone, and it is worth it. If you enjoy games that force you to walk around and for searching and crafting, Arceus is for you. The game's battle mechanics are still there, so if you are a player who still wants some nostalgia, Arceus is still the suitable game.
The game is still quick and easy to understand, and completing the Pokedex is still an achievement. The developers did a great job with the game, and players hope to see other games like this. Even if you don't like Pokemon games, it won't dissatisfy you.