Who said that a huge game publisher or a development house always brings forward the best gaming entertainment? Indie games are just a little behind and impress gamers with their great gaming content. Unfortunately, indie games are also considered free because the developers need more resources. Independent game developers work hard to provide the best entertainment content possible.
However, they cannot compete with huge development Studios like Sega. So it would be unfair to compare them with the games developed by larger software houses such as Ubisoft.
The most famous indie game developers include Askiisoft, Eric Barone, and Mobius Digital. The top 10 indie games of 2023 include Ori and the Will of the Wisps, Inside, Dead Cells, Minecraft, Stray, and more.
The trend for indie games was brought forward during the age of digital distribution about ten years ago. Finding the right indie games to play is quite a task because they are available in an abundant number while still being a significant hit because they always have the gamers hooked. Indie games give gamers a surreal experience, and nothing else is quite like them.
They deliver you a feeling of nostalgia, and then you start remembering your childhood and how you used to play them. If you want to reminisce about the beauty of your childhood and gaming once again, you can look at our best and top 20 indie games of all time list. The good news is that the games are still relevant in 2023.
Have a look at them in detail below.
Related: Anime Games With Character Creation
1. Inside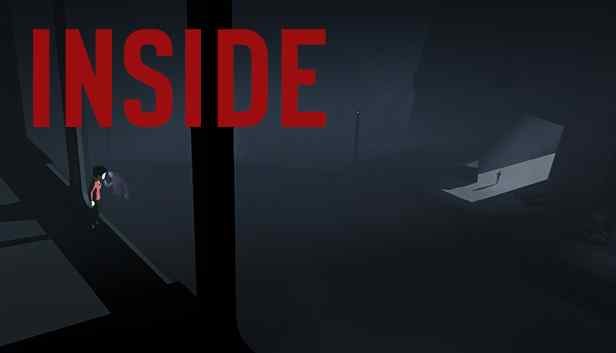 Inside is a game with a wow factor that will give you an experience you've never had. The game's length is shorter than 2 hours, but the best part is that you can have a fantastic experience playing this game and finish it in just one go. This game is a complete masterpiece and a must-play for every gamer who is an indie game lover. This fantastic game by Playdead will blow your mind.
You start as a mysterious boy in red clothing and then discover many disturbing things during the game, making you wonder about this mysterious world you are trapped in. It was initially a puzzle platform game for Xbox, your PC, and PlayStation.
It is a game that will surprise you in the best ways possible. Inside's dystopian and post-apocalyptic atmosphere will give you the thrill you seek! Do not miss the chance to experience this horrifying yet puzzling indie game of all time.
This game has a predecessor named "Limbo" and was just as great. The immersive gameplay in this one will fill the entire body with a rush of adrenaline. The game is chilling due to the fear you can see in the character for the creatures after him, and the graphics are also quite beautiful.
2. Ori and the Wills of the Wisps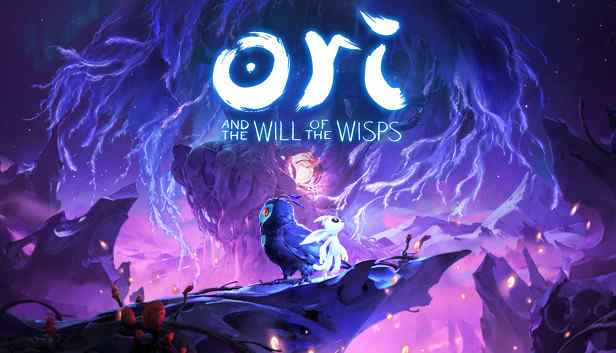 Some people think this is not an indie game, but that is not true because this is a masterpiece by Moon Studios that no one should ignore. Everyone is waiting for Moon Studios to come up with another masterpiece like this one! The storytelling is quite attractive, and you will feel very emotionally attached to the game towards the end of it.
It's heart-touching, but the combat system is also quite advanced, so the Moon Studios did well overall. The environment looks fantastic, and the gameplay is challenging, keeping you busy for multiple hours. This game stands out from the rest and deserves more recognition than It has already.
It is available across all Xbox platforms, including Switch and Steam. How can we forget to talk about the NPC's involvement in this fantastic game with a superb soundtrack?
This game is an incredible metroidvania, and so moving. You can explore different voices in this game, all associated with considerable powers and skills. If you have never played a game like this, the graphics and soundtrack will give you an incredible experience. So get ready to explore this excellent series's battle shrines and race against time.
3. Shovel Knight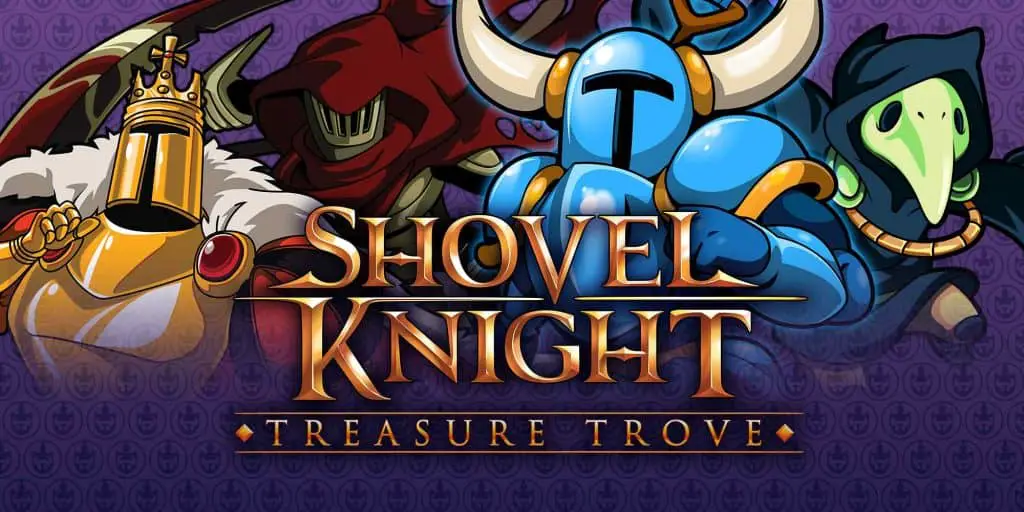 Shovel Knight by Yacht Club Games is one of the best indie games ever and has been a beautiful success since its release. You will experience multiple campaigns in this game; the best part is the attention to detail paid by the development house. This game truly rocks because it has been inspired by many classic retro games such as Super Mario Bros and the Legend of Zelda.
If you enjoyed playing those 90's retro games, you would love this one because it will give you a union experience you don't get in most games nowadays. It is just like those old-school games; the soundtrack is very addictive.
The plot is simple but engaging because you can easily follow what happens. The best part is that this game does not offer limited lives. However, if you die before you get the trailer bags, they will be gone forever.
This fantastic game is based on a reward and punishment system. You will get punishment, but you will not die! Shield Knight gets captured, and you have to save her in the game, which will remind you of the all-time classic Super Mario Bros.
The game has three stages, and every stage has a unique design. Ultimately, you get to fight a boss who is a member of the "order of no quarter." This game has many secrets to uncover, and the landscape is beautiful.
4. Disco Elysium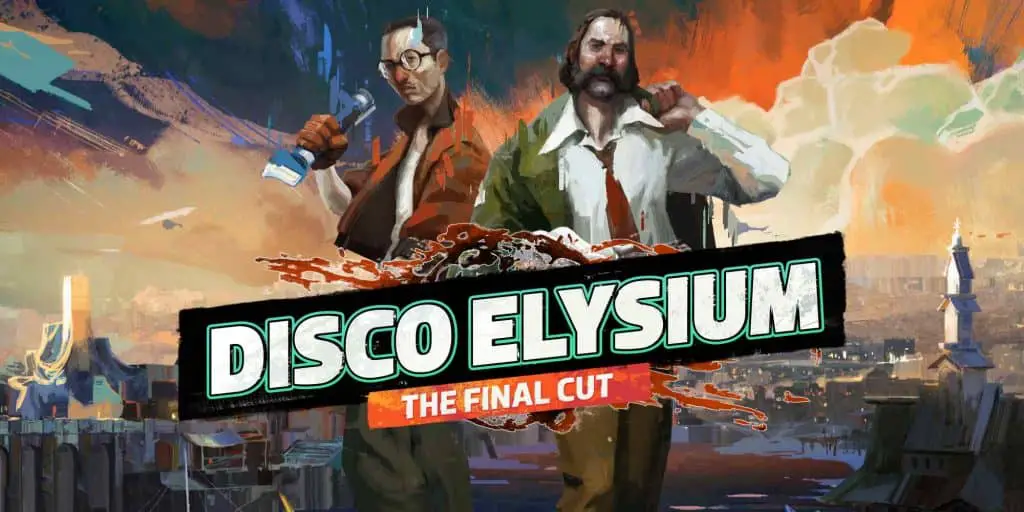 This incredible RPG indie game has won awards for multiple games of the year and is available to play on the Xbox Series and PS4, and PS5. This game is about self-discovery and stands out from the other games.
However, Disco Elysium can be a little dark and disturbing sometimes, but the humor will always be there. Try this game if you want a unique and philosophical indie game experience.
It is a masterpiece on its own! The art style of this game will encourage you to play more and make impactful decisions that will affect your gameplay. The choices you make while playing the game are also worth it on a personal level.
There is no need for you to follow a Paragon versus Renegade. The game focuses on character development, and the story is quite impressive, with worthy visual effects.
If you are a fan of all the Classic RPG games and are looking for the best indie game of all time, Disco Elysium should be your choice because it will set you up to be an amnesiac cop. You have to solve a murder mystery video partner in this game and meet an older couple searching for a giant phasmid!
A lot is going on in the game all at once, and it will truly test your psychological skills on another level.
5. Stardew Valley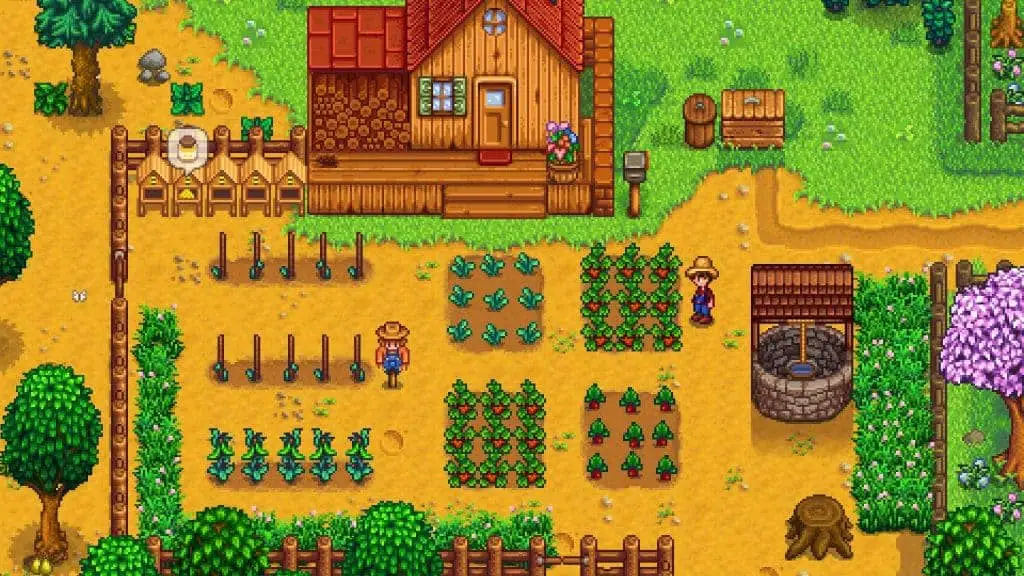 ConcernedApe came up with a major hit when Stardew Valley was released. It is a brilliant game, and there are many reasons why it is among the biggest success stories whenever we talk about the best indie games of all time, even in 2023.
It is a very uplifting game and will set you up for multiple hours of fun because you can choose your pet and your character.
Remember that it is not an average farming game because it is a much more chilled-out style! The residents of Pelican town are pretty excited, and you would want to have a good relationship with them.
Also read: Is Stardew Valley Worth the Hype?
Remember to present them with lots of gifts, and you can do this twice a week to earn their trust. This will increase your affection for them and make the game more enjoyable.
The game is quite simple and based on a rewarding system; you can live your dreams in this game. You have to face some challenges, but it will always be quite interesting for you when the friendly Monster shows up to sell his merchandise to all the lovely people in the Pelican town.
6. Stray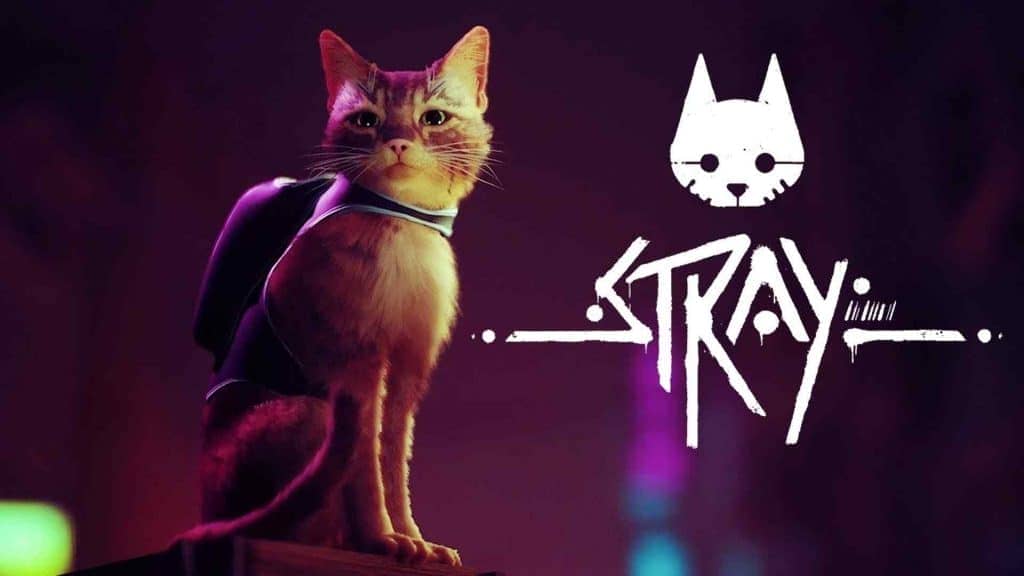 Stray by BlueTweleve Studio is an entertaining game for all cat lovers. It is not wrong to say it's the best cat simulation game that has ever been created until now. If you are looking forward to playing a high-quality cat-based game, try it because it will mesmerize you with its beautiful graphics and scenery, launched in July 2022. But it is still one of the best indie games you can get your hands on in 2023.
However, it is not everyone's cup of tea, but the experience will be very thrilling because there is so much to explore in every corner. You must figure things out yourself to proceed in the game's story. When you start, you are lost in the Cyber Punk City and must guide your Kitty back to the lost friends.
Purr or meow because you can do both as a cat, so be ready to knead and have a lot of fun in Stray. The game mechanics are quite impressive because it is a pretty easy game for you to play, even if you are a beginner. The beautiful graphics are eye-catching when you play this charming game. This game is an absolute masterpiece because there is so much to explore in every corner of the open world.
The best part about this game is the therapeutic soundtrack. If you are not the more to play violent games for a while, and you are done with all the RPG shooting, then this is the game for you to take a break and get some therapy done!
7. Thumper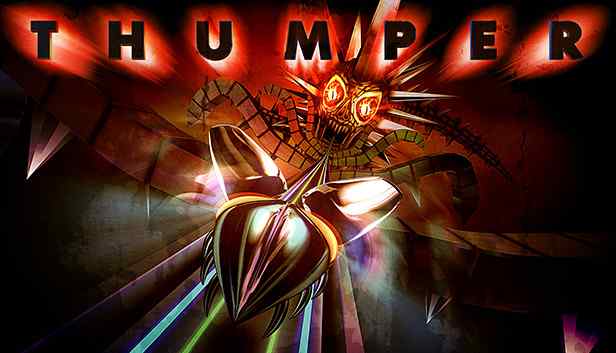 Thumper is an incredibly awesome indie game for your Xbox, Oculus, and Switch! Drool never disappoints gamers because they have developed a rhythm game in the horror genre this time, which is a must-play. There is no doubt that it is an absolute masterwork because it is going to leave you mesmerized.
Have you ever had Beetle hurtling instincts? That sounds a bit weird, but it is also quite intriguing.
You can hustle your way through space when you are playing Thumper. The game mechanics also give you a surreal experience because you need to get your timing right to jump in the game. There is so much overloaded for you in Thumper, and it is the best pulse racing game until now!
You only need to remember that it is a challenging game and not for beginners.
However, if you can withstand rhythmic violence and are a professional gaming warrior, you have nothing to worry about. The only thing you need to ensure is that you are focusing on all the main objectives, and it will take you 8 hours to finish the game and be done with it forever.
However, it has a good replayability factor to get your money's worth.
There are nine levels; each will be a big challenge for you. You play as the Golden Beetle in the game and get incredible blistering speed. If you are brave enough to be the Space Beetle and slay all your enemies in this immersive gameplay world, then you are more than welcome to show off your brutal physicality in the game.
8. Far: Lone Sails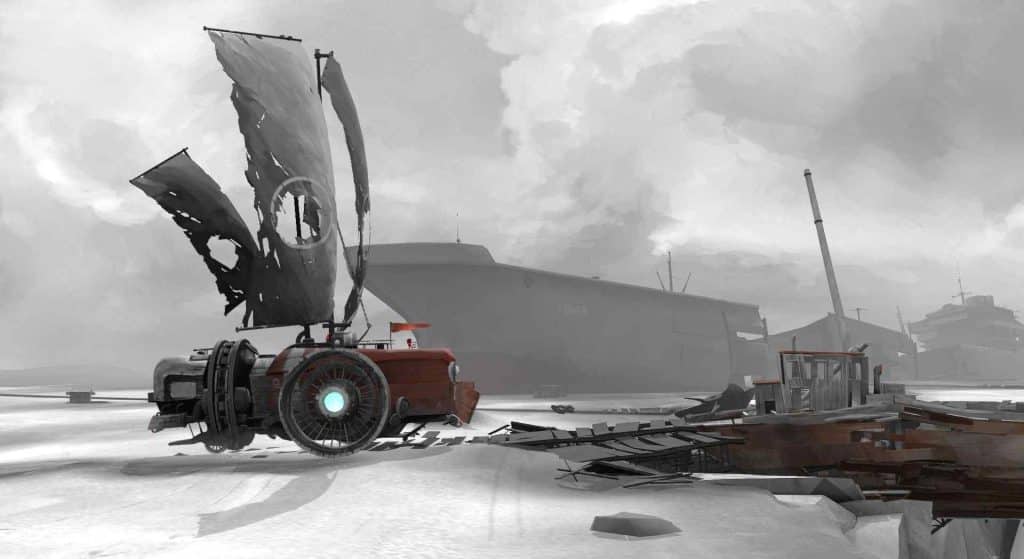 Okomotive has developed a captivating game with the mission. This incredible game is available on Xbox One, PS4, Steam, Mac, and Switch. The landscape is isolated, making the game challenging, but your main objective is ensuring you function during sunset. This game gained popularity and success because it is quite a beauty. You are in a world that is not only peaceful but also eye-catching.
This vehicle adventure game is unique because you must travel on a dry ocean. This place once was a civilization, but now you must give ongoing. Initially, you are still determining where this journey will take you, but it is worth playing if you are looking for an indie game that is still relevant in 2023.
The protagonist in Lone Sails is Lone Henriksson, a girl in a red raincoat. Her face is also covered with the hat, and you start your journey with her as she goes on to see what this huge dried-out ocean offers her in her vehicle.
The world-building and gameplay give you a fantastic experience, and it has everything a game is looking for. The art style is lovely, and so is the soundtrack. This game is nothing but a story of hope and determination.
The most attractive aspect of this game is the balance between style and substance, which gives you an incredible experience. There are occasional puzzles here and there in the game which are going to get you hooked to the game. It is a lot of fun when you have to keep the rhythm of your vehicle in motion.
Whenever you decide to play this game, brace yourself for a brain massage because of how satisfying this is. However, it will only take you 2 hours to finish the game, but there is no doubt that it is a mini-masterpiece.
The replayability factor of this game isn't a lot, but it is a game that is with playing for sure. The gameplay is engaging, and by the end of the game, you will have a huge warm smile on your face and in your heart!
9. World of Goo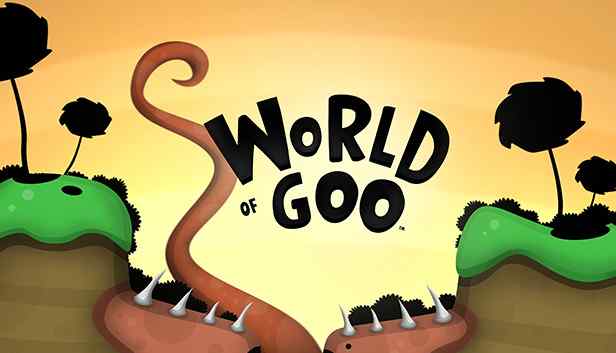 World of Goo is one of a kind because it is truly a classic game. If you are looking forward to playing an indie game that will give you an in-depth experience, then this is the one you should be playing. This game has been planned perfectly to provide you with a puzzling experience and many new mysteries to solve.
The only thing you need to keep in your mind is to think clearly, and then you will solve one mystery after another after implementing the proper techniques and tricks to use this game. Have you got the quick flexes you need, or do you want to rely on sheer luck when trying to bill carefully on the pipe repeatedly?
The game has multiple glorious moments, such as when you have to send a bowl of goo blobs into the canyon.
There are unexpected puzzles here and there in the game, and you have to come up with complex solutions for all of them. It is up to you what approach you want to implement when you want to finish this creative yet reckless game filled with lots of strategizing. You get a sense of progression as you keep on playing the game.
Each of the levels of the game has its unique factor to it. The game mechanics are also quite attractive, and soon you are joined by the green goos. No worries, though. You can moisten them once again after they have set into a structure.
10. Spiritfarer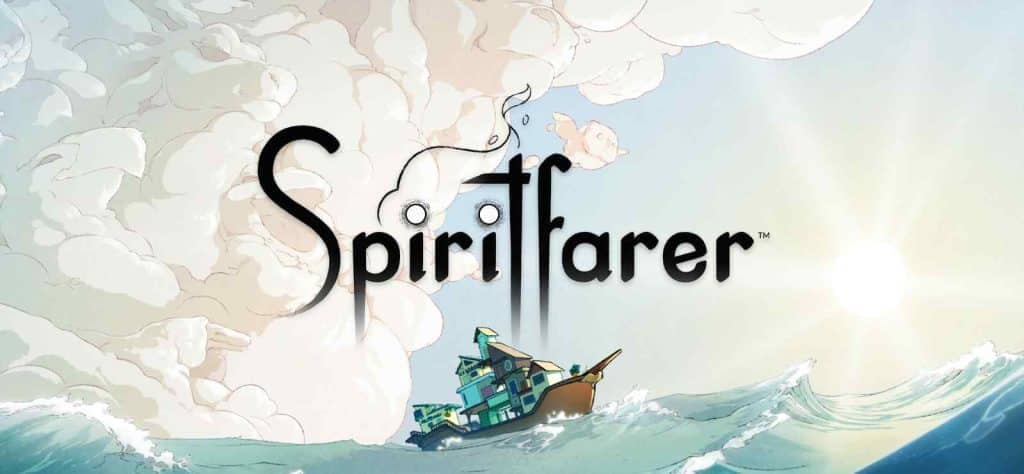 Spiritfarer by the Thunder Lotus Games is an incredible indie game. If you are a Studio Ghibli fan searching for the best game to remind you of Japanese animation, this is your best title. Spiritfarer is suitable for the world that Hayao Miyazaki created, and you will feel like you are in the world of Studio Ghibli when you are wandering around in this game.
The graphics will remind you of those good all-Japanese animations again, and you will return to your childhood in no time. This game is a beautiful blend of multiple genres and is a very refreshing game for you.
Stella is ready for her last journey between the land of the living and the afterlife. If you are interested in the spirit realm and want a tranquil trip, you should play this cozy game. The best factor about this game is that you get your bought and then explore the world of spirits. There is so much to do between the mountains and villages.
The spirits will join you on a journey to the afterlife. This game is straightforward to manage because you can play it with a companion who can take control of Stella's companion. The fun part is when you get multiple other mini-games in this game with a mesmerizing soundtrack that will make you remember this game forever.
If you are a single player, you can also run between the bellows, but it will be much easier for you when you have a partner. The animation is beyond beautiful due to the attention to every detail provided for eye candy lovers.
Thunder Lotus has not missed the chance to show what they are experts at, and they have gone to leaps and bounds to provide you with this sim-on-a-boat game!
11. GRIS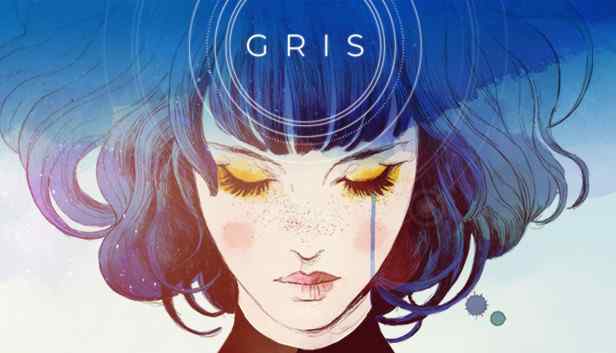 GRIS by the Nomada Studio is available to play on PS4 and Mac. If you look at it from a faraway perspective, it is a minimalistic game that will give you an in-depth experience. This game not only looks incredible but has a lot of emotion.
GRIS has so much to explore, and the artwork and the soundtracks are bewitching. If you are looking for an indie game that will give you an artistic standpoint, GRIS is exemplary in that particular box and is highly recommended. This game is a masterpiece because it will provide you with an experience of watercolor coming to life.
The visuals are stunning and focus on the importance of recognizing mental illness. The main character in this game is a young woman who is going through a mental illness and has lost her voice. She is going to the vendor in the open world to find a purpose in her life.
Playing GRIS is just like being in a painting, and there is no limit because you can interpret the symbolism in multiple ways from your perspective. When it comes to the world design and the visual effects, this game will not disappoint because they can be immensely absorbing. Nomada Studio has proven that they are a powerhouse when it comes to 2D animation and also choosing the proper orchestral score for the game.
GRIS is all about finding suitable collectibles at the right time. Every world has a linear path and comes with a unique ability. In the final world, you will get to see a new element that is all about symmetry.
This is the game's only difficulty level, but the good news is that you can finish it in 5 hours.
12. ElecHead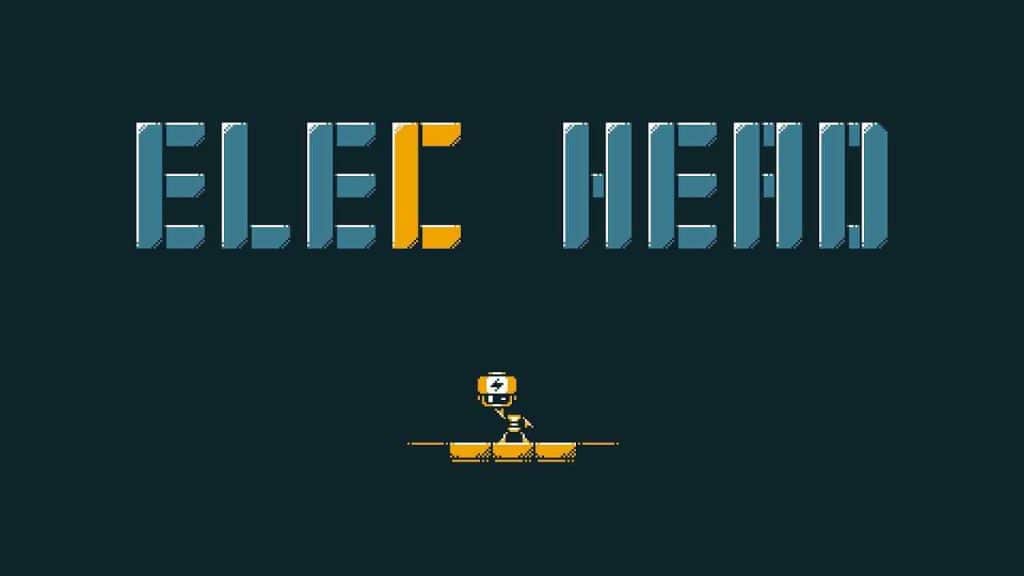 ElecHead is something that is going to bring a genuine Spark to your gaming routine. If you are tired of your day-to-day titles and want to play something exciting, this is the most clever puzzle platform game to enjoy.
You play as a tiny robot in the game and can electrify every surface you touch. It is very satisfying when every object you feel in the game will have a beautiful shade of yellow in the dark underground area.
It is a very thrilling game that will keep you busy for hours. You are a robot in the game and must come up with brilliant ideas to perfect yourself. However, you can complete this game in a mere sitting of 3 hours.
There is no need to worry about that because you can finish everything in the game in one sitting. Six stages in the game are completely blended into each other seamlessly. The game design is impressive because you have multiple engaging puzzles here and there!
13. BroForce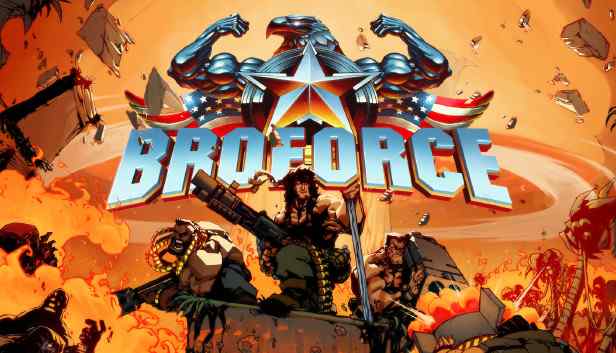 BroForce is a game that will give you a lot of scenes with veiny biceps and people draped in American flags. There is no doubt that this game is a love letter to the entire action cinema. This game truly brings everything to life through dark magic and is unforgiving.
The best part about this game is that it is quite tactical, and you can implement your strategy as it oozes with a 16-bit charm!
Broforce is an insanely refined and unique run-and-gun shooter game. It is content-rich, available for up to four players, and you can play with friends. BroForce is straightforward because the main objective in every stage of this game is quite simple.
All you have to do is to blast your way through different locations in the game. The end goal in the game is to get to the chopper on the top. The gist of the game is that you are putting in destructible environments, which makes it quite engaging and a creative gameplay process for you.
One tip for you when playing Broforce is that digging tunnels will help you out when you are fighting several bosses. The interesting fact about the game is that you are given a different bro every time you die and then come back to the level.
Every bro has another ability that creates exciting gameplay. You can combine those different weapons and skills to create something so massively destructible that you will be oozing with euphoria by the time you finish the game!
14. Boomerang X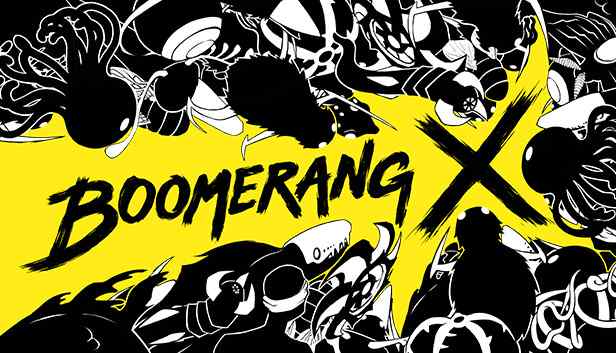 Boomerang X differs from your average one-person shooter game. If you are a seasonal gamer, you already know that one-person shooter game genres are vast, and you can get very accustomed to them when you play them daily. Boomerang X is going to be a breath of fresh air for you because it has switched things up to a great extent.
Developed by Dang and published by the Delightful Maniacs, the mission of this game is to re-imagine how arena shooter games work with a movement style with a singular weapon.
The best part is that there are no bullets in the singular weapon in this game. In this game, you are a bandage sailor who is stuck on a tropical Island which is quite strange. When you start exploring the game, you will find remains of a civilization of giant insects which used to thrive on this Island.
Inky goo monsters were responsible for the infestation that was caused on the island. The only way out of this strange Island is to go and explore the island. As scary as it sounds, it is quite intriguing at the same time.
With the weapon, it is your call to charge or glide forth when you want to gain freedom and defeat the plague infesting this Island. The structure of the game is nothing complicated as it is quite simple. You must complete a series of escalating arena combat challenges and simultaneously fight multiple waves of enemies. The best part about the game is that you can unlock new abilities and toolboxes whenever you progress.
The further you go in the game, the more you gain, so stick around and explore what this deserted Island has for you! The titular boomerang in the game will give a whole new direction to the boomer shooters! No, offense to the boomers out there.
15. RiME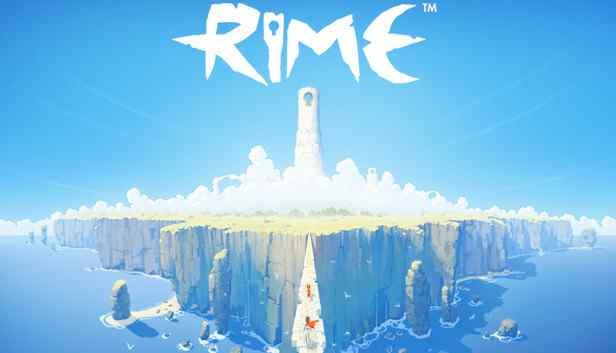 RiME is a stunning melancholy adventure game in which you are a lone wanderer. When you are playing this game, you will be reminded of other games similar to Eco Journey. But avoid being held by the game's mesmerizing and beautiful art style because there are some pretty severe and mysterious locations you'll want to explore too.
One day you wake up on a magical island in the game and have to get up and be ready to solve different puzzles in your surroundings.
Undoubtedly, the world is terrific, and you have to jump and climb across all of it to find out what is happening in this 6-hour game. Your main tasks in the game are collecting keys, moving crates, and carrying orbs.
Also read: Best Grindy Games
The area where you will be most interested when playing this game will be the use of light and shadow. The game's challenges are simple because they are more like household chores and could be more strategic. However, there is one thing that you need to note: there needs to be more cohesion between the four different areas of the game.
You might feel like you are playing in other locations and for other games rather than just a world blended in entirely and perfectly. The game has multiple collectibles, such as outfits, toys, and keyholes. Undoubtedly, it is one of the best indie games you can still play in 2023 because
The mysterious allure of the game's storyline will have you hooked.
16. Subnautica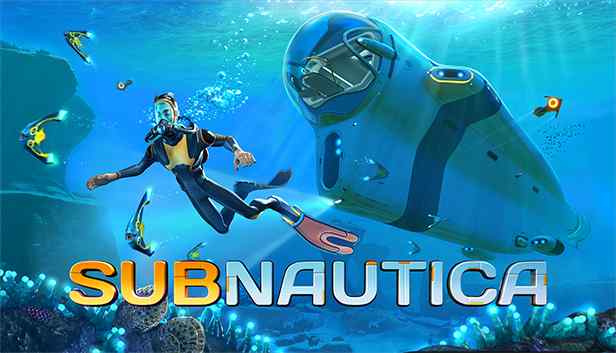 Do you ever think about the terrifying yet beautiful aquatic world? Subnautica will give you a mesmerizing yet disorienting experience so you can explore the marine world. When the game starts, you are rejected from a disintegrating starship.
From the shallow, murky kelp forests to the surreal alien shark-infested world, the surprises keep on coming.
One clear difference you will feel when playing Subnautica compared to the other games in its genre is it's terrifying because you can lose your entire inventory when a shark chases you. When you are playing Subnautica, it will make your heart rate rise because of the inky blackness beneath you.
The gameplay is exciting and simple because there are clear landmarks, and the map is straightforward, giving enough clues to guide you.
17. The Touryst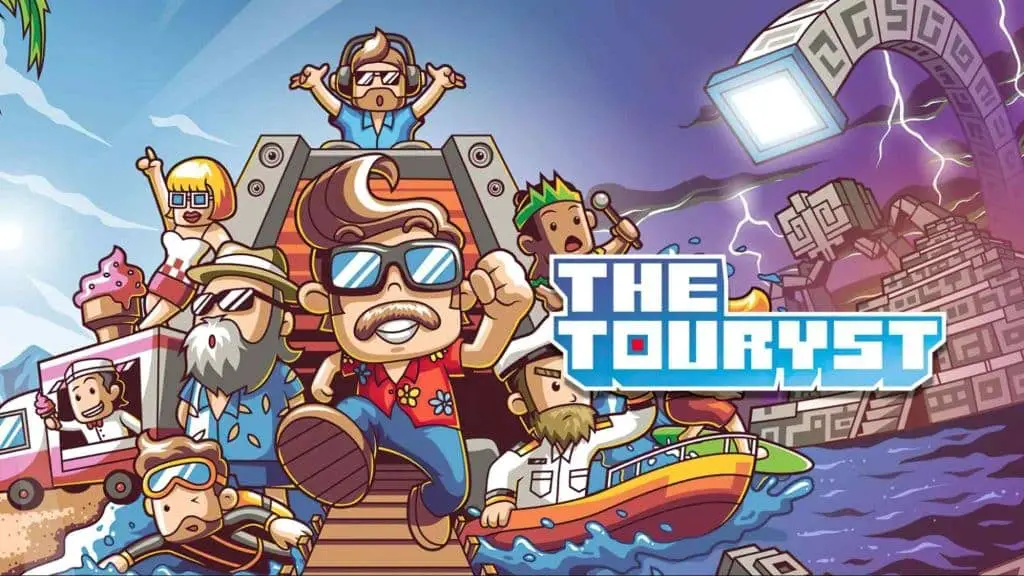 The Touryst is yet another fantastic masterpiece from the developers of the ever-popular Fast RMX. Grab your Hawaiian shirts and shorts when you get ready to play this game because you are going on vacation! Your character in the game is a new visitor on a tourist island.
You will see some platforming here and there when you start this game in the beginning, and it might seem like a standard adventure, but take your time with it!
Initially, it might seem like a game in which the purpose is to collect coins on the initial Island, but soon you will be greeted with a bizarre and snake-like creature. There are many interactive areas and different locations on the island where you can explore. Undoubtedly, it is one of the best indie games in 2023 because it is a very relaxing title.
The most fun part about the game is when you will be using the camera again and again that you get from a shop to take photos. You have to sell these images back to the shopkeeper, but you will have an affinity with the game if you like combined genres.
You are tasked with finding an elusive cause, but this game is very light-hearted because you will also end up at several beach parties.
18. Undertale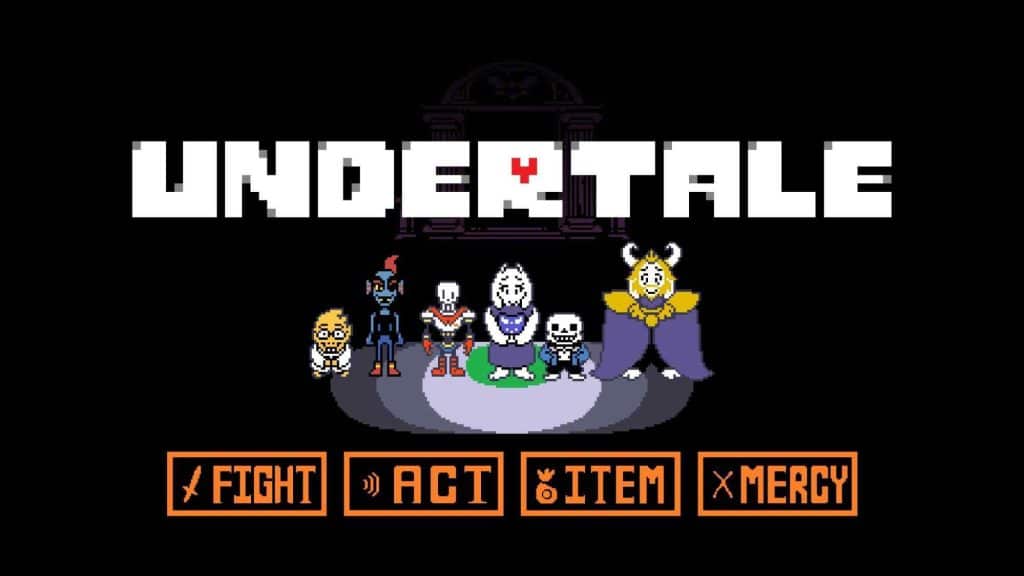 RPG has been popular, but the standard keeps increasing. Undertale is an exhilarating and surprising role-playing game. Many great things are happening in the game, but you will enjoy playing all of them! You have to control the sole protagonist, but if you want to get the best results in the game, you must get your hands on a certain amount of equipment.
The funniest part about the game is that just when you expect a severe boss fight to happen, something silly will come your way!
There are also certain dark aspects of the game, and those disturbing and dark events will happen right after the strings of gags. When you are playing undertake, you never know what will happen next, and this is the freshness you are looking for when finding suitable indie games to reimagine the nostalgia.
The game's story begins when many years have passed after a war broke out between humans and the monsters. The monsters lost the battle and were the first to live underground.
You play as a kid in undertaking who accidentally falls into the entrance of the monster world. The music in this game is one of the best compositions and gaming history, and no one will be able to change their mind after playing this one.
19. Baba Is You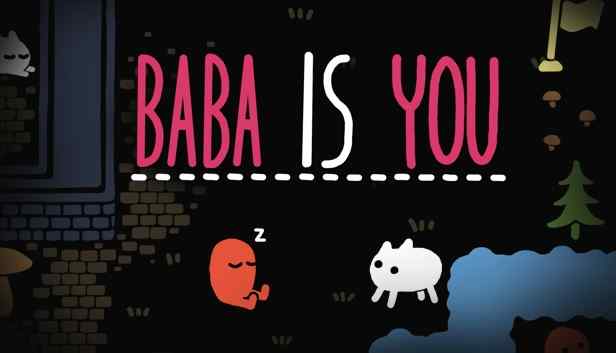 It is a straightforward game but fun when looking for something new to play and solve different mysteries. You play as Baba, who is responsible for solving these mysteries. While playing this game, the part that will make you curious is the text boxes with algorithms such as baba is flag or baba is stone.
You have to change them to create a solution for the level, and then you can move on to the next one. However, you must be careful because you might turn the winning flag into the closing one.
When it comes to the gameplay of Baba is You, it is all about teaching the player how to create complex algorithms repeatedly. When you start playing this game during stage one, you might feel like it is an old-school platform game.
But soon, you will change your mind because you will drop into a complex world where you must develop algorithms. You will begin to get the tough stuff towards the ending levels of the game, and one such example is when you discover the AND command.
AND command means that you can have "baba is locked." It may take nearly 20 attempts to solve one of the stages if you are a beginner, but it is a lot of fun once you get the hang of it.
20. The Artful Escape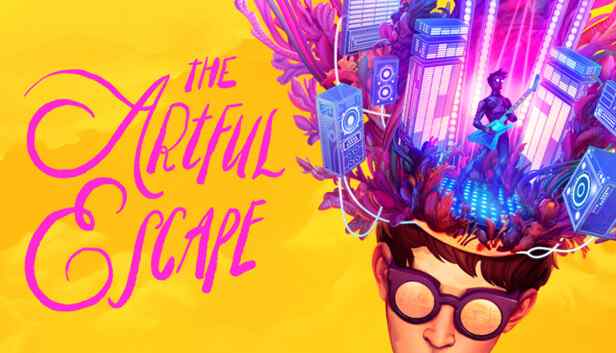 The Artful Escape will deliver gamers an expectedly powerful experience.
You play as a man who has a quest for his identity and wants to learn more about his life in the community. The art style is jaw-dropping and breathtaking if you have never played a game like this.
Without any exception, the music in this game is pretty damn great, as it is all about the music in this game! You must hold down a key to constantly shred your guitar, changing the landscape around you and causing new paths to open.
Hazards must also be covered up, sidestepped, and visually causing massive changes to the environment around you.
Final Thoughts
There were some of the best, most engaging indie games you'll come across. The visuals, storylines, and soundtracks will make you want to play them, especially if you want to unwind. If we've missed any notable titles, let us know in the comments below so we can give them a try!