Black Desert Online is an exciting photo realistic game that gives you a great treat through fantasy and adventure. This game not only excites you but also challenges your creativity and resourcefulness. As you grind great depths and engage in guild wars, you will look out for any available help to improve your character and win your battles.
When it comes to providing features that satisfy the craving of its players, BDO does not disappoint. One of the helps players often look out for in BDO is gift packages.
A BDO player can receive a gift package that improves his character and add great excitement to his journey through the black desert. In this article, we will discuss what forms these give packages in Black Desert Online can take and how to get it.
Also read: How to Make Honey Wine in Black Desert Online?
What Are the Benefits of Gift Packages in BDO?
Gift Package can improve your character: Some ways you can improve your texture are through training and life experience. In Black Desert Online, you can gather enough experience to improve your character level by killing monsters. Some gift packages can come in the form of gears, accessories, or any item that will aid you in killing off these monsters. Some gift packages improve your training through swimming or walking around the world.
Gift packages can save you money: During their anniversaries or other special events, Pearls Abyss allows people to play Black Desert Online free of charge. This will help these players to save some money. Gift packages can save you the costs of buying some items and gears online.
Gift Package can save your time and energy: Some items or gears you obtain free through gift packages could otherwise have been received by winning conquests.
How to Get Gift Packages in BDO?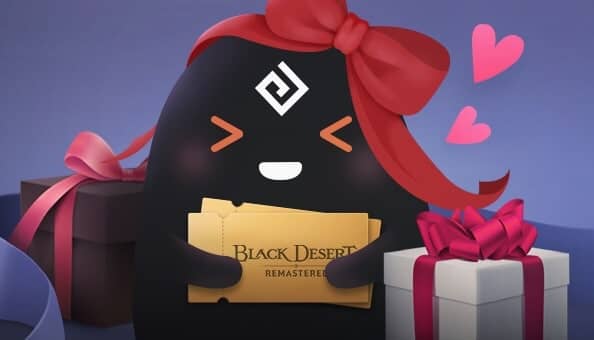 Black Desert Online players are constantly seeking opportunities to develop their characters, move levels, excel in trade, win combats, and win titles in this fascinating fantasy world. Getting the right gift package can give you the needed boost to conquer your fantasy world. Let's guide you through some basic ways to get gift packages.
From Pearls Abyss: This is the company that owns Black Desert Online. As a way of showing appreciation to the millions of players patronizing the MMORPG game worldwide, they came up with the idea of rewarding them with mouth-watering gift packages. To be one of the lucky recipients of this gift package, you always have to be abreast of trending news on the website.
When Are You Likely to Receive Any of These Gift Packages?
You may have to be on the lookout for particular dates of their anniversaries. An example is the 8/11 anniversary of BDO remastered. On a previous anniversary on this specific date, users received gift packages like free access for guest mode users, opportunities to top up hundreds of coins, get Guaranteed Tier 7 Horse and Golden Horse Gear Set.
What Forms Does Pearls Abyss Gift Package Take?
Pearl's Abyss's gift packages can take the form of a gift card or coupon. To claim your gift package, all you need to do is to follow their instructions as outlined on the site, and the gift package will be yours.
You Can Get Your Gift Package From Friends and Well Wishers
Your friends and well-wishers can gift you their gift package. The giver and the receiver of certain gift packages must meet specific requirements. For example, a veteran can give a starter park worth €9.99 to a well-wisher in exchange for one pearl or a pet.
The conditions connected with this gift package are that the receiver must be level 30 or above, and the giver must have bought his copy before October 2016. There are so many other gift packages one can gift in BDO with some benefits and corresponding conditions attached.
Some Websites Offer Gift Packages to BDO Players
You can Google out some of these sites that offer gift packages to Black Desert Online players. You have to copy out the coupon code and carefully follow the redeeming of your BDO gift package. It is equally important to note the expiry dates connected with these gift packages.
Also read: How to Make Purified Water in Black Desert Online?
Conclusion
As an adventurer seeking to develop your character in BDO, you should take advantage of all the help you can to get ahead of your peers and opponents. One significant way to do that is to take advantage of the various gift packages offered on the site by friends and Pearl Abyss, and other websites.