In Stardew Valley, deciding whether to be an artisan or an agriculturist can be difficult. It's very easy for those who are already familiar with the game. However, don't worry if you're a complete novice; we're here to assist you. Before that, let's discuss this game first.
Stardew Valley is an agricultural simulation game based on the Harvest Moon series of video games. Players construct their character at the start of the game, who inherits a plot of land and a tiny house in Pelican Town, which their grandpa formerly held.
The farm plot is initially filled with stones, trees, stumps, and weeds, which players must remove to restart the farm and grow crops and take care of the cattle to earn income and develop the farm's structures and amenities. Players can choose from various farm map types, each with its own set of advantages and disadvantages.
Players may also engage with the town's non-player characters, including forming relationships with them, leading to marriage, and the NPC assisting the player's character with farming. Fishing, cooking, crafting, and exploring randomly generated caverns with materials and ores to mine and monsters to fight are also available.
Players may accomplish numerous missions to gain extra money or rebuild the town's Community Center by completing specified collections of items or bundles. Bundles provide players with a variety of things, such as seeds and tools, for achieving them. Players may unlock additional regions and game elements by completing numerous bundles, such as a desert.
These actions must be balanced against the character's current state of health and weariness and the game's internal time. The game has a simplified calendar, with four 28-day months corresponding to each season, which dictates which crops may be produced and which activities are advantageous. Later in the game, players can create a greenhouse and an island that can grow any crop in any season.
However, let's not get diverted from our primary topic, "Which one is better: artisan or agriculturist?" As you proceed in the game, your chosen craft and track will define the course for you to pursue and determine. So let's dive into our main discussion, and we will also be covering some points related to our main topic.
Also Read: What Does Stardew Valley Favorite Thing Do?
Artisans
Let's talk about Artisans first. Artisans are experts in their fields. They are able to manufacture artisan goods utilizing a variety of artisan tools. You can pick between being a rancher or a tiller if your agricultural skill has been leveled up to level ten. In case you opt for the Artisan route after reaching level 10 in farming, you can then sell Artisan items for forty percent more than the usual price.
Also Read: Where to Find Mayor's (SVM) Shorts in Stardew Valley?
Agriculturist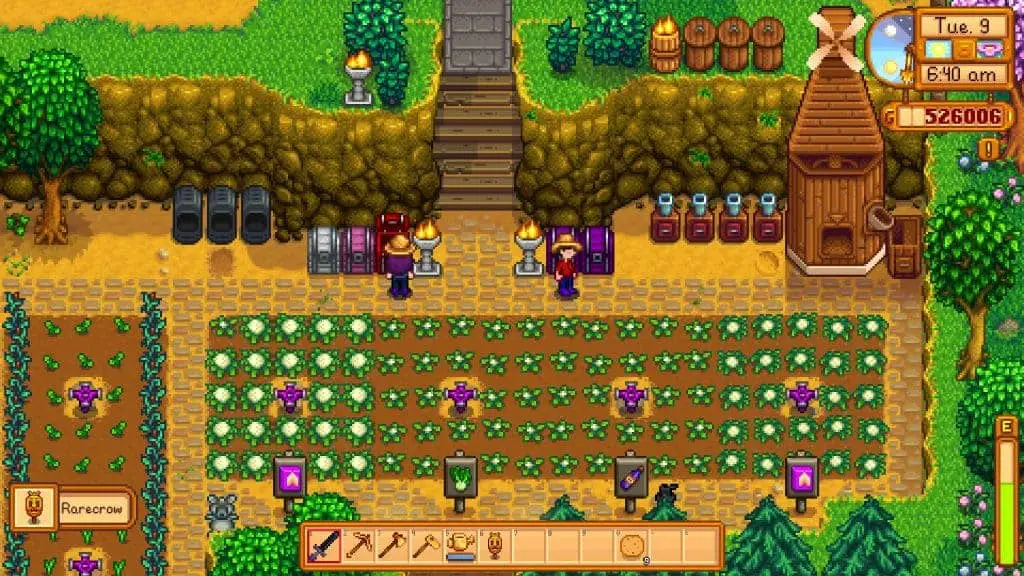 Now let's take a look at the perks of agriculturists in this game.
Agriculturists will nearly always outperform the same returns thanks to the benefit of a 10% increase in growth pace. You'll be able to earn virtually the same profit ratio with the strawberry-blueberry-cranberry plants as someone with the Artisan skill tree.
Also Read: Stardew Valley's Fisher or Trapper: Which One Should You Go For?
Is Artisan Better or Agriculturist?
Artisan is by far the popular choice in Stardew Valley. Everyone appears to stick by it because of a good reason: the financial effect is enormous. Making artisan products is the most cost-effective thing you can do in the game if you can wait for all your artisan processing equipment to turn several crops and other animal commodities into more expensive items.
As a result, the artisan increases the profitable item you may perform in this game by forty percent.
Agriculturist, on the other hand, improves your crops' growth percent by scarcely detectable amount. It does not have any effect on the earnings produced from the animal products, unlike artisan.
After analyzing all this valuable content, if you ask us, we will say this question is a no-brainer. Artisan is a better option.