What is BDO?
Black Desert Online (BDO) is a popular fantasy online role-playing game, with the massive multiplayer mode the public favorite (also known as MMORPG). The game, originally developed by Korean video game developer Pearl Abyss, was initially launched on Microsoft Windows back in the year 2015.
The MMORPG game is now listed on the established gaming platform Steam.
This widely recognized game is filled with a plethora of activities and adventures. The adventures also include creating real-life resources from scratch. One of the most significant resources is purified water. This fundamental element is effectively used as a catalyst in various aspects of the game, ranging from alchemy in the laboratory to cooking.
As a result of its various applications, it is one of the most sought-after elements in the game. It is very easy to make your own purified water within the game.
Also read: How to Make Steel in Black Desert Online?
In Black Desert Online, the process of making purified water contains two steps:
Step 1: Gather Water From a Water Source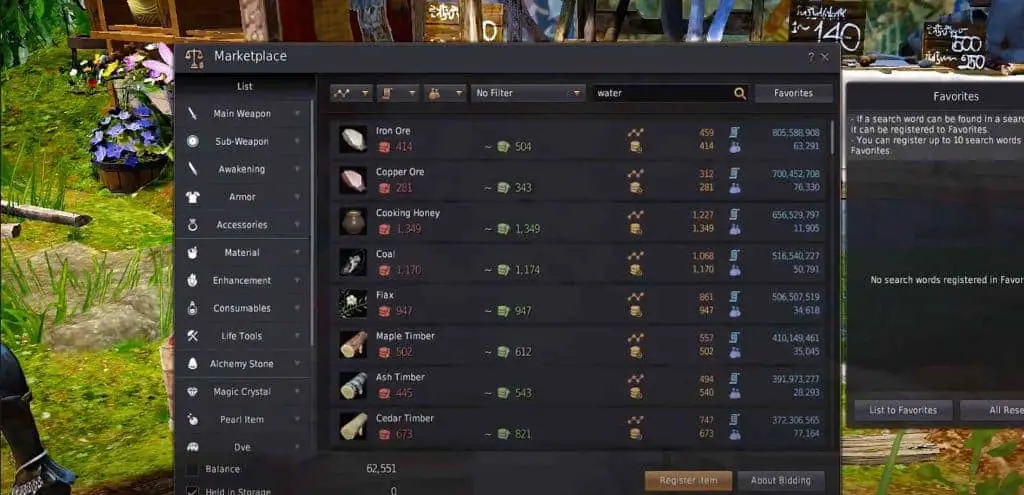 In order to collect and store the water, you need to purchase empty bottles. The required bottles can be bought at a materials vendor, which is represented on the map with a scythe spool.
The bottles are relatively inexpensive, costing merely 20 silver each. To gather one water, you will require one bottle, so it would cost you 2000 silver to purchase bottles to gather 100 water.
Once the bottles have been purchased, you then need to go to the water source. The source of water can be anything from a river or pond to even a small well. After moving your character into the water source, go ahead and right-click on the bottle.
Upon completing the following steps, the water gathering process should have started. It must be noted that gathering water costs the same amount of energy as any other gathering.
To set the gathering action on auto-repeat mode, you can check the small box that appears next to the gathering bar that reads "Repeat Drawing Water." This makes the character automatically gather water into the bottles until you choose to stop or until all the bottles are filled with water. The automatic gathering may also stop if your character has run out of energy. The pace at which water is gathered depends on your gathering rank.
Also read: The Best Ways to Increase Energy in Black Desert Online
Step 2: Filter The Gathered Water To Obtain Purified Water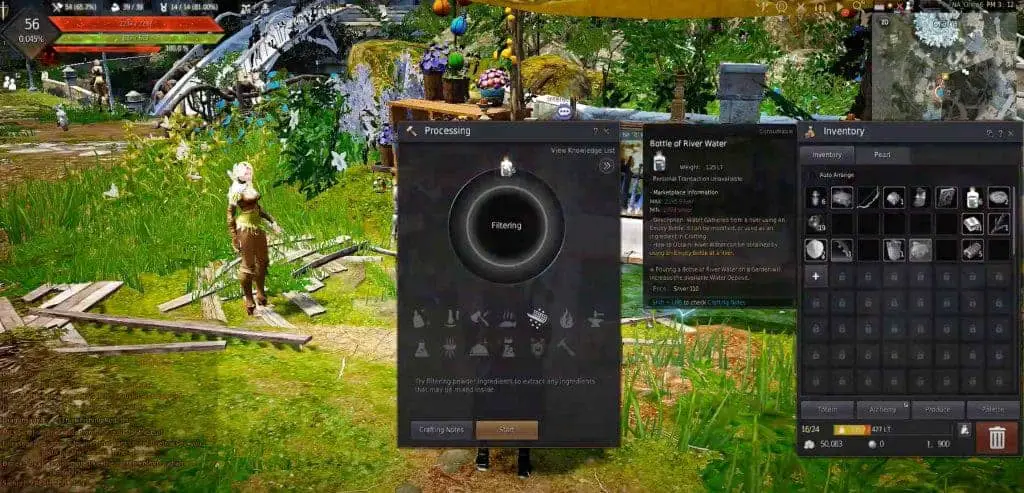 Open the processing window and choose the tab that reads "Filtering." Following this, you have to select the water you managed to gather and press "Start."
Upon pressing the Start button, your character should begin the water filtering process on the gathered water. For each bottled water that you filter, you will get up to roughly 2.5 purified water. Pay attention not to overheat the water to avoid obtaining distilled water.
If you have followed the process step by step, you should now be left with purified water. That's all you had to know about making purified water in BDO. We hope this helps you the next time you play Black Desert Online.
Hello everyone! My name is John and I've been a passionate gamer for the last 15 years. In my free time I enjoy playing video games such as League of Legends or Stellaris. I created this blog with one purpose, and that purpose is: to help you out. Whether you're stuck on a quest in Black Desert Online or you simply don't know what to build on Lucian in League of Legends, don't worry because I've got you covered.