Are you new to Black Desert Online and have no idea what steel ingots are and how to make them? If yes, then you are in the right spot. In this article, we will go through the most effective ways to create your first steel ingots in Black Desert Online.
In the world of gaming, Black Desert Online is a famous game for its different highlights and character customization. The game is an augmented simulation that allows the player to do nearly everything they can do in real life.
There is a wide range of activities for you to explore. For example, you can do farming, fishing, lodging, and trading. You can even fight against various gamers in different events, such as castle fights and siege events.
Black Desert Online is a manual shooting game where you can move in third-person mode like most of the games of today.
Steel is an important material in BDO and very crucial to the core gameplay. Not only is it used to craft some key weapons, but it can also be used to create more robust tools that are far better and much more efficient than the normal ones.
In this article, we will give you a complete overview of how you can craft steel in the fastest way possible. We will be mentioning multiple ways, each has its own ups and downs.
Like all other raw materials, steel first needs to be processed into steel ingots before you can use it to make anything. So let us first explore the ingredients needed for making steel ingots and where you can find them.
Also read: How to Cook in Black Desert Online?
Making Steel Ingots in BDO
Making a steel ingot from scratch requires alchemy, where you need a speculative expertise level of discipline and process. If you have never done any alchemy earlier, we suggest you do some research or watch some videos on it.
The Two Most Essential Ingredients Required for Making Steel Ingot
Making steel ingots in BDO requires two major ingredients: iron shards and coal. Iron shards are used very extensively in the game and are not just limited to making steel.
Iron shards can be used in alchemy to craft powerful weapons that give a big edge in combat.
Coal is also a very useful natural material and very core to the gameplay. The material can add great value to you after modifying it through proper processing and use of alchemy.
In the following two sections, we have explained in detail how you can get these materials. So let's start with Iron Shards first.
How To Get Melted Iron Shards
Getting iron shards is a pretty easy step because all you need is to heat the iron ore. To start the procedure, simply press L. You will receive approximately 2 to 3 iron shards that are melted after doing so. Also, after doing this, your processing level reaches artisan level one.
Finding iron ore in this game is not a big deal. You will find various social gatherings where your laborers can accumulate it. By mining several rocks, you can get iron ore by yourself too.
How To Get Coal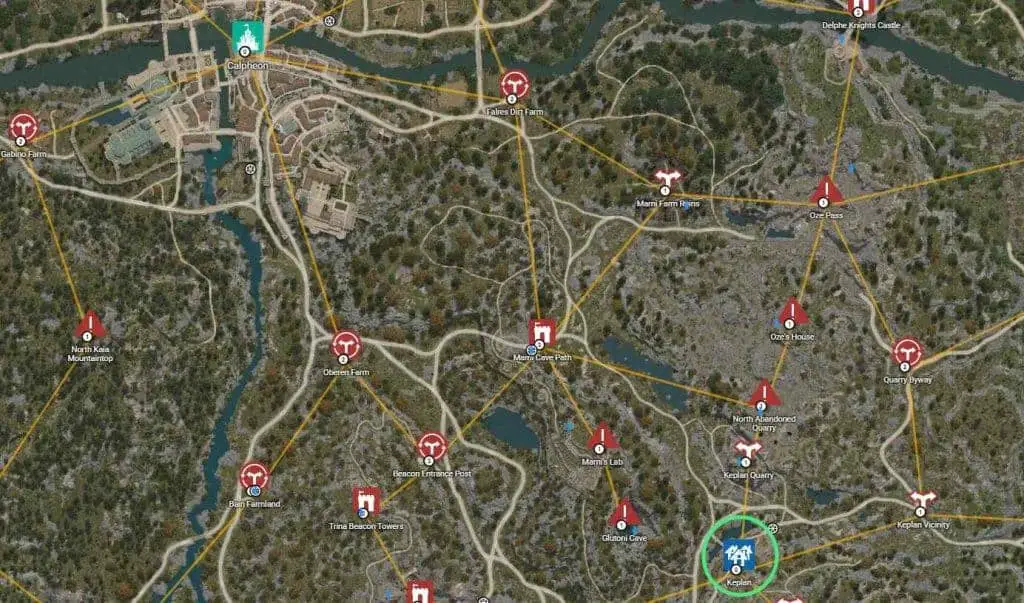 You can either find and mine the coal yourself or hire workers to get it for you. If you hire someone, then you'll find coal in the north and west of Keplan. However, if you are considering finding the coal by yourself, you can start at the south of Calpheon.
Also read: How to Increase Energy in Black Desert Online?
Making Steel Ingot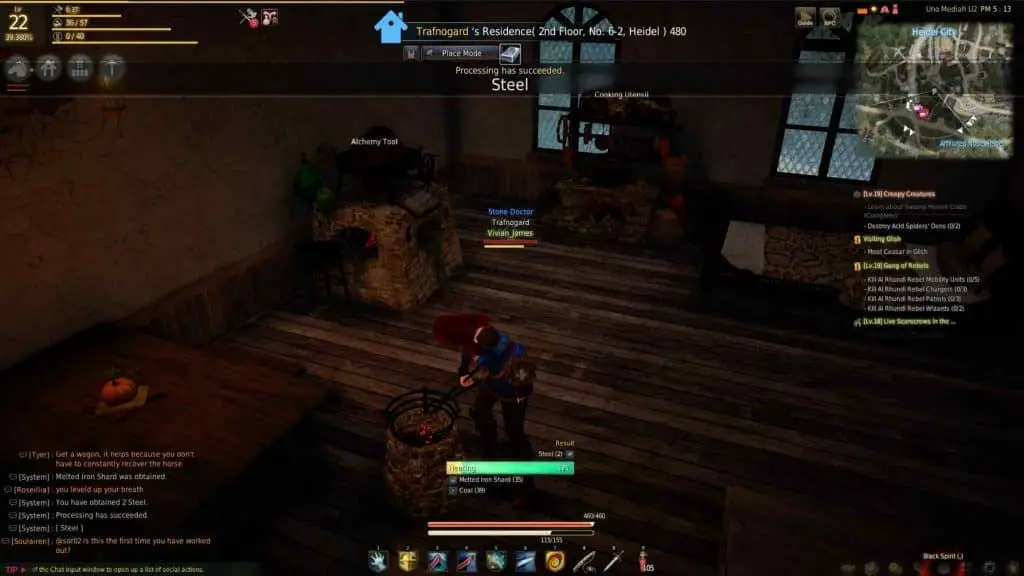 When you have gathered the necessary ingredients, you have to mix them utilizing alchemy. You can read an alchemy guide if you are not well acquainted with alchemy.
However, as mentioned earlier, you need to have an alchemy tool and a house to place the tool. Press R to place the right amount of all the ingredients in the alchemy tool and then start the processing.
When finished, you will receive one or two steel ingots from each group with a normal of one clump when your alchemy skills arrive at craftsman level one.
Conclusion
With steel, your gameplay is likely to get a big edge, and new doors will open for you in the realm of both weaponry and equipment. The above article mentions essentially all that you need to make steel in Black Desert Online.