I love to play Cities: Skylines, but I never tried to open tutorial pop-ups for making farms. That is why I get confused every time I see no farms in the district. Farming has always remained my favorite industry to have in city builders, and now and then, I want to power up SimCity 4 or SimCity 3000 Unlimited only to construct some enormous, agricultural metropolis. Luckily, farming in Cities: Skylines seems very easy at first glance. Let me tell you some tips for farmland in the farmland industry.
The first step is to locate fertile land near you to make a vast farm industry.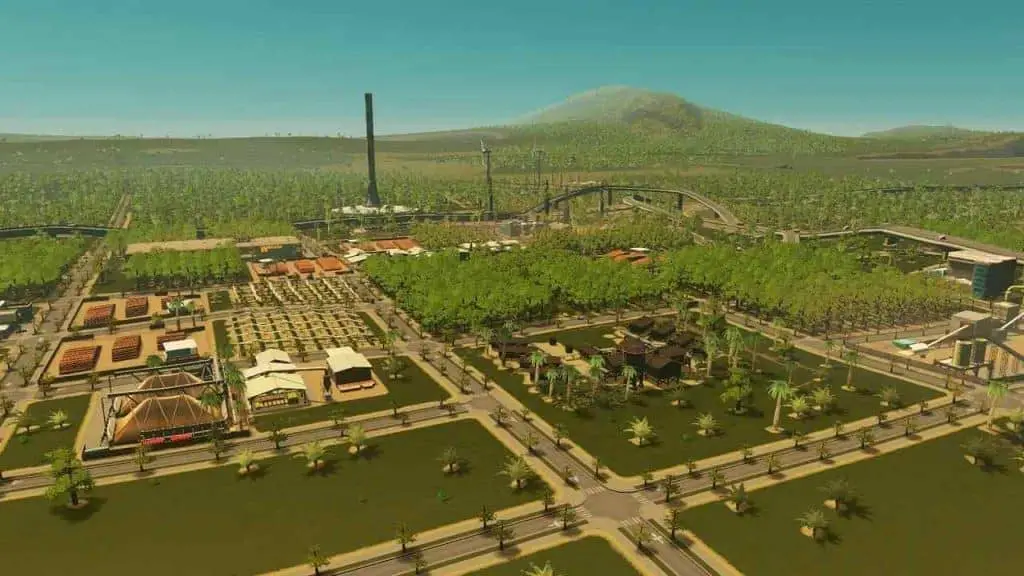 When I started to build a new city, I could not see Natural Resources Tab in the menu bar. But I am going to tell you two ways:
Use in-game unlocked mod, i.e., Unlock All- Progression milestone, and use the identical map you want to play on. Like this, I have examined the map's resources and began the original save with their positions in consideration. Alternatively, just play with the enabled mod.
The second way is to download the mod "Persistent Resource View". This mode may work for you, but honestly, it didn't work for me.
Since you're working with an existing city as I do, simply go to the "Natural Resources" option on the top menu. It was on the second to last row, in the second section. Place the farming zone to places with fertile terrain, and you'll see genuine farms appear in the region; else, there will be merely a slew of agronomic companies.
After I finally found my fertile regional land, I will create a farming district of my choice (typically the same length as the high-yielding terrain in the region) and be careful to convert it to farmland.
Also Check Out: How to Make Skyscrapers in Cities: Skylines
Distribution of natural resources
Natural resources may be depicted on maps in four ways: fertile land, forests, ore, and oil. The natural resource layer allows you to visualize the distribution of natural resources on the map. Every resource has a unique hue. Green represents forests; rich soil is yellow, black represents oil and blue ores. The deeper the hue, the better the land is for collecting the linked resource. This layer also displays statistics regarding available natural resources and use.
Formation of fertile land
After locating the area on the map, I will make a farming land usually called a district and connect train stations to the rest of the world. So now I have to wait! During this time, the neighborhood will be populated by farms teeming with animals and agricultural industries.
Mods of fertile land
There are two modes of fertile land "Atoll" and "Terrain theme mod." These modes are recently released as the Cities: Skylines has been recently released. These mods are more entertaining and have more action you desire. Let's talk about these two modes.
Also Check Out: How to Make Cities: Skylines Run Better?
Atoll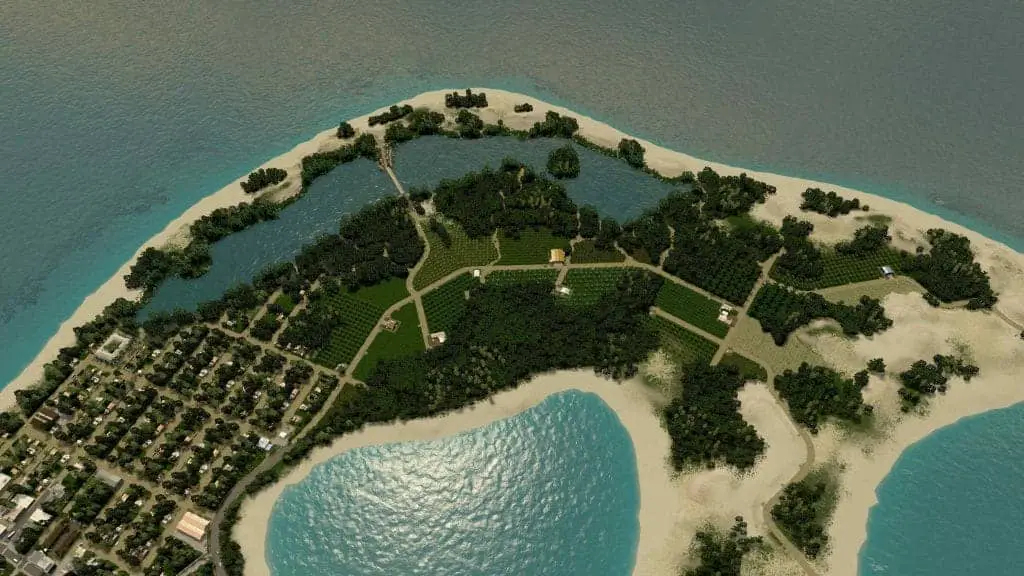 It is a substantial central building area. It is connected through highways, ships, trains, and planes with resources like fertile land, oil, ore, and wood.
Features of this mod
These supplementary files give a player new features that were not initially shown in the game. This game Upgrades free versions are available to anybody keen. The Cities: Skylines Modifications download is simple and requires no effort. You have to save the file on the computer and complete the on-screen directions. This can be creative and much more fun to use this mode.
Terrain theme mod
This mod allows us to add Terrain Themes to the game.
We may use this update with theme modifications from the marketplace or the bundled "Enhanced Default Themes."
"Improved Default Themes" are primarily the standard game options for each fertile land, with the exception that they have been repaired to delete stitching and unfortunate looking tiling impacts, and also featuring better water surface and bubble wrap textures, extra realistic colors for Fertile Land, Grass, Forest Ground, and Water contamination, among other superficial fixes.
It also lets us use any upgraded standard game settings on any level, independent of the biome. For instance, if someone enjoys an arctic map and doesn't like the aesthetic of the arctic habitat, anyone can use this mod to modify it to look like every biome or any customized theme someone wants to.
Also Check Out: How to Install Mods for Cities: Skylines
Features of this mod
Adds a dialog box that allows users to add terrain themes from a drop-down list.
Enhanced default themes again for the game's preset environment biomes are included.
We can change themes from the game's settings without leveling up.
Conclusion
In order to make Farms in Cities: Skylines? one should possess raw materials obtainable, which is going to be a requirement to create farms by clicking on the road icon.