Call of duty warzone has a variety of incredible Time to Kill (TTK) weapons to choose from, and which weapons you choose can determine whether you win or lose. When selecting a lethal weapon, factors such as rate of fire, distance, reload, handling, and damage must come to mind.
Furthermore, each time to kill weapon has its unique features that make it useful in specific situations. If you want to finish off your opponents, keep reading to find out about the top fastest TTK weapons in Warzone in 2023.
Top 10 Fastest TTK Weapons in Warzone in 2023
It is one thing to have the right player, and it is another thing to have the right weapons. Most users prefer weapons with quick reload time and with a high damage rate. However, here are the top ten fastest time to kill weapons in Warzone:
10. Fennec-Machine Gun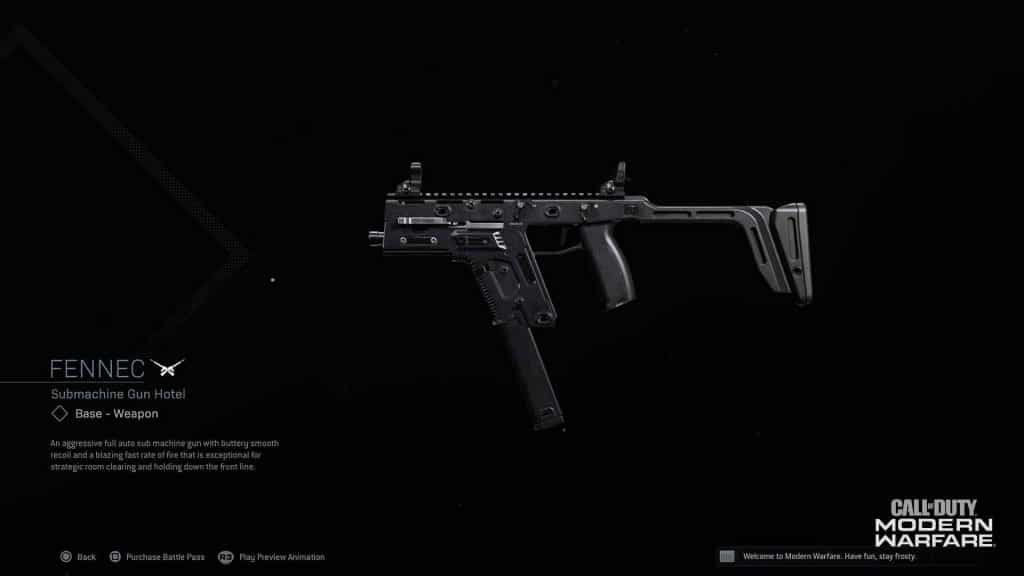 If machine guns are your thing, this aggressive submachine gun boasts a fast rate of fire. This gun's damage deal is at rate 25 at a rate of fire of 1111, giving it a DPS of 463. Just try to land a headshot at your enemies and see how fast they fall.
Additionally, this machine gun carries special perks, such as the Merc Foregrip, which helps to reduce recoil and make every shot count, and a ZLR 18″ Deadfall barrel helps suppress your shots and increase your aim down sight speed.
Furthermore, you can equip the Sleight of Hand perk to increase your reload speed. You can also add the 40 Round Drum Mags to increase your ammo capacity. Lastly, the Stippled Grip Tape can further improve your aim and fire speed.
Also Read: Best Blueprints in Warzone
9. Mac-10 Machine Gun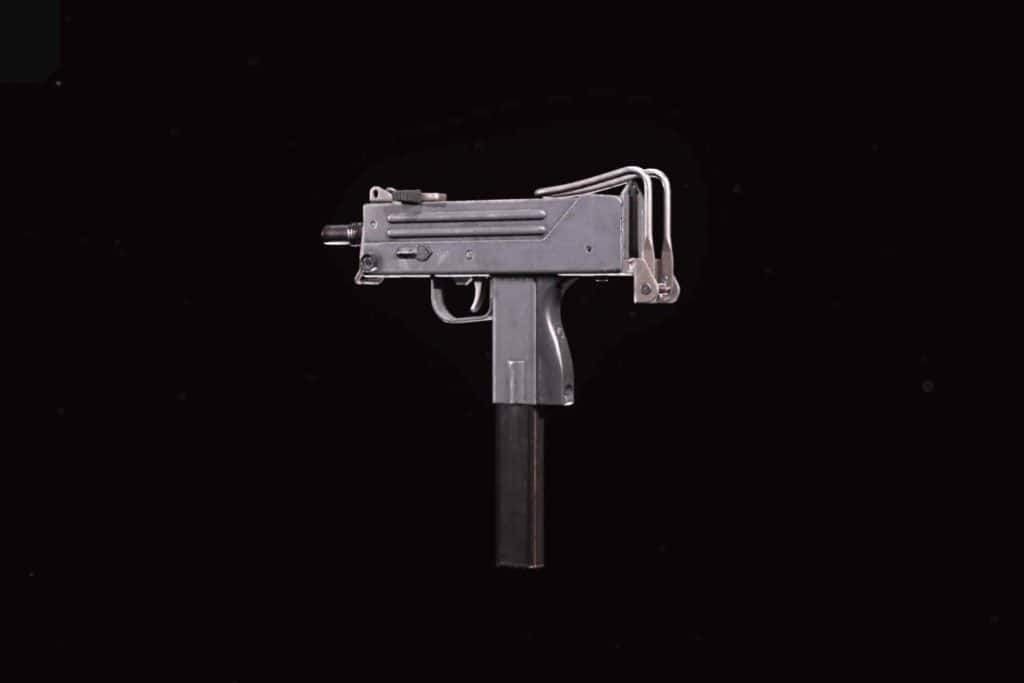 Although there are several good machine guns in call-of-duty Warzone, only a few can beat the Mac-10's power. The Mac-10 is the definition of a complete machine gun, with little recoil, tremendous speed, and deadly accuracy. This machine gun will make hitting powerful headshots during gameplay a breeze.
Additionally, equip the Agency Suppressor to make this gun the ultimate killing machine. This extra feature will increase your vertical recoil control and muzzle flash concealment. Furthermore, you can equip the STANAG 53 Rnd Drum to increase ammo capacity, and you can install the SAS Combat Stock to improve your shooting and aim walking speed.
However, note that equipping some of these gun perks may reduce other gun qualities, such as your reload speed. However, this gun isn't one of the best for long-range shootings, but it is powerful enough to finish off close-range enemies.
8. STG 44-Assault Rifle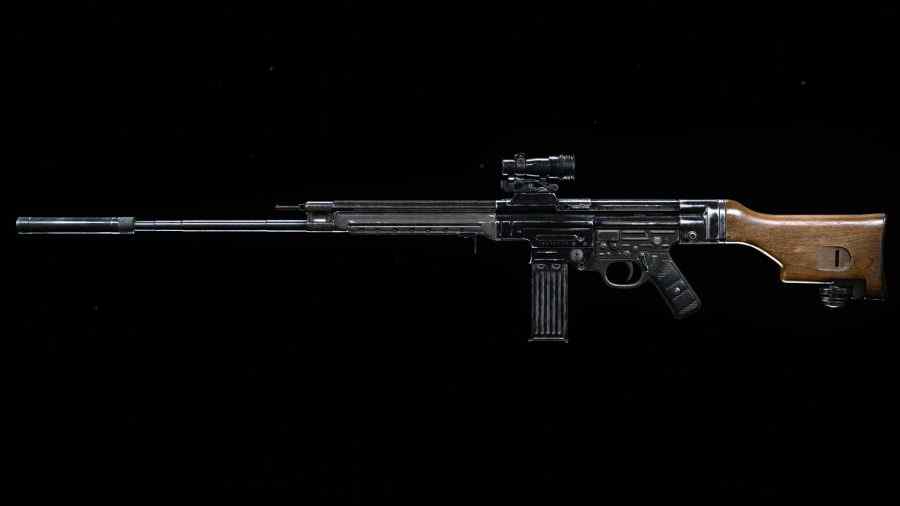 If no other Time-to-Kill weapon has impressed you yet, then this assault rifle may be what you need. When it comes to a well-balanced and powerful weapon, this is one popular riffle you'll find on the lips of gamers. This assault rifle is the perfect weapon for killing long-range targets with incredible speed and power.
It will take seconds to drop an enemy from miles away. However, this rifle will also finish off close-range enemies with incredible speed and accuracy. The STG 44-Assault rifle is one gun you shouldn't ignore if you're going to be doing a lot of long-range shooting.
7. Automaton-Assault rifle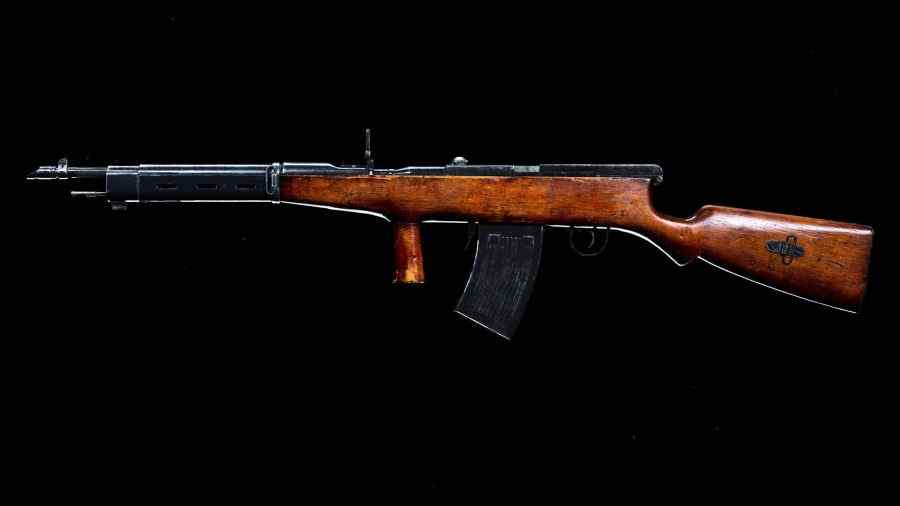 If you still aren't satisfied with what the STG 44 has to offer, then this assault rifle will blow your mind away. If you think the STG 44 can shoot long-range, wait until you see the longer range the Automaton covers.
The Automaton rifle has a solid rate of fire, incredible accuracy, extremely low recoil, and no rifle on Warzone can beat its 100+ meter base damage range. However, compared to the STG 44, this rifle has a relatively poor damage rate per shot. Overall, this is one of the best rifles you'll find in Warzone.
Also Read: Best Grau Blueprints in Warzone
6. DP27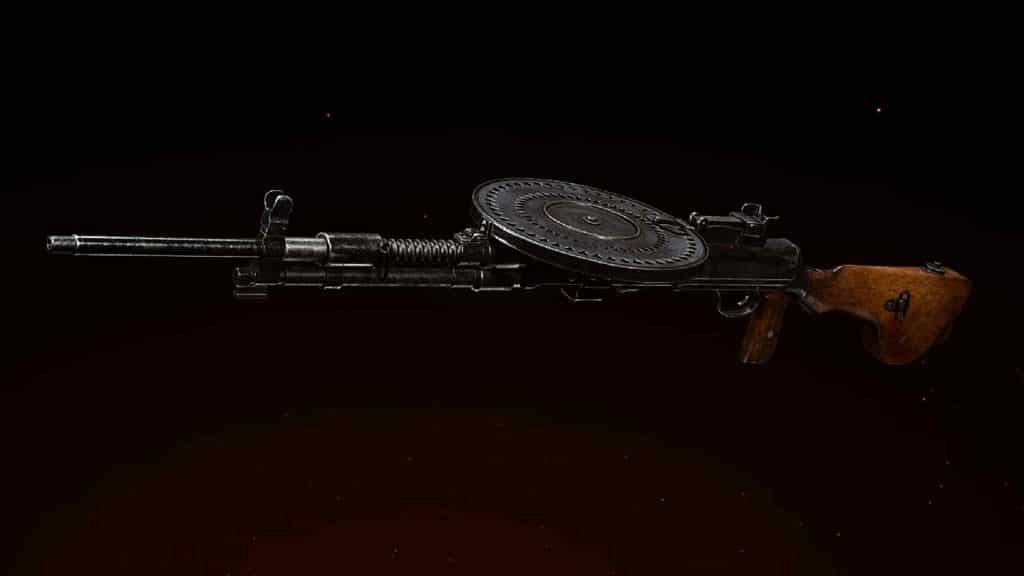 Although DP27 may be considered one of the new kids on the block, this fast-firing canon offers everything a light machine gun (LMG) should have. Recoil is excellent in long-range battles, the damage rate is incredible, and the handling stats are great.
This rifle is one of the best solid LMGs you'll find in Warzone. Just take a shot at an enemy at close range and watch how the bullets melt your enemies in seconds. Additionally, it is also one of the finest guns for close-range combat. Expect this LMG's power and versatility to maintain its position in the Warzone meta for a long time.
5. MP5-Cold war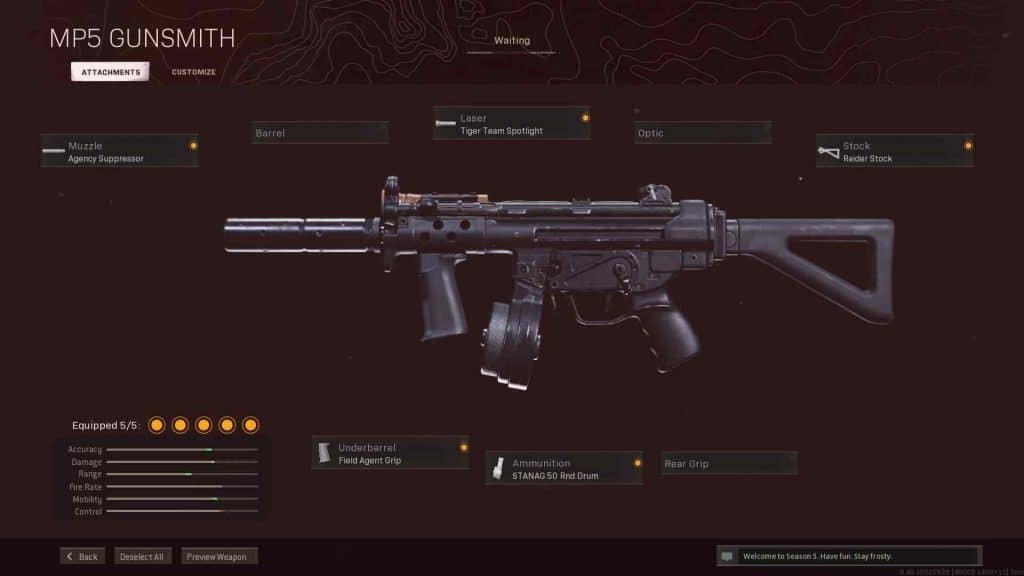 Imagine bringing a nuclear weapon to a gunfight; this fully automatic machine is profoundly impactful. This machine gun is great for the run and gun game style, and you only need eight to ten hits to take down a fully armored opponent.
Furthermore, with the right attachments, you can increase this gun's damage, control, handling, and accuracy rate. However, note that using some of these attachments may have one or two drawbacks.
Also Read: Best Gaming Monitors for Warzone
4. NZ-41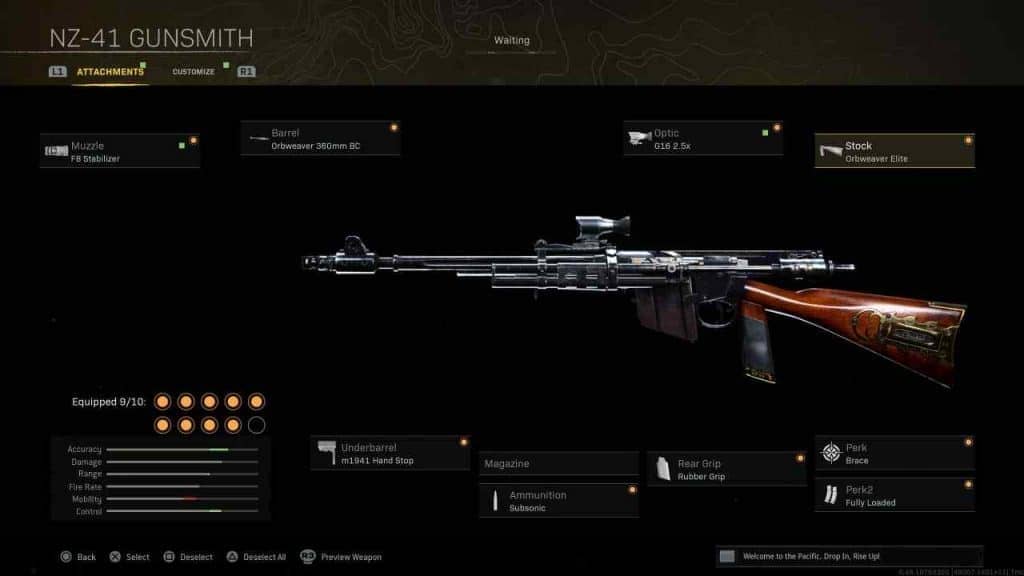 If you are very mindful of your recoil rate, this gun may not make your favorite list. However, you can lower the recoil and see how powerful this rifle is with a few tweaks and attachments. This assault rifle has a low rate of fire, but it is a monster at damaging your enemies.
The damage per shot is fantastic, and the long-range strikes are also quite powerful and accurate. This powerful weapon may become one of your favorites after just one or two rounds.
3. PPSh 41-Machine gun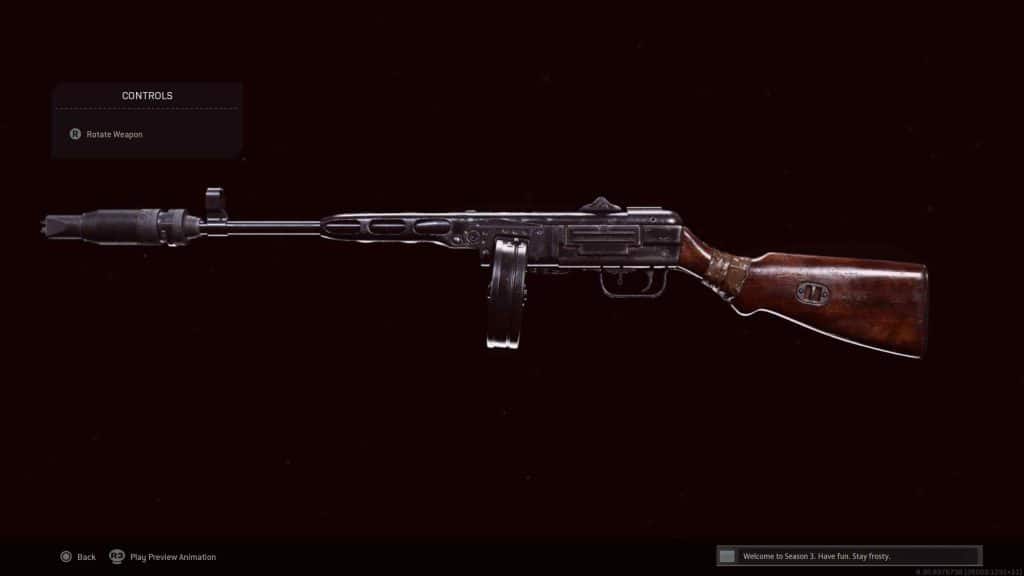 If you want to know how it actually feels to hold a machine gun, then select this gun and fire a few shots at your enemies. The PPSh 41 is one of the fastest machine guns you'll come across in Warzone. Its incredible damage per shot and rate of fire makes it a fan favorite.
Just hold your trigger and watch how your enemies drop dead in seconds. The PPSh packs a 71 round magazine capacity, and it is one of the finest guns for close-range and mid-range encounters. This rifle's speed, power, and accuracy will make you fall in love with it in seconds.
2. AK-47 (Cold War)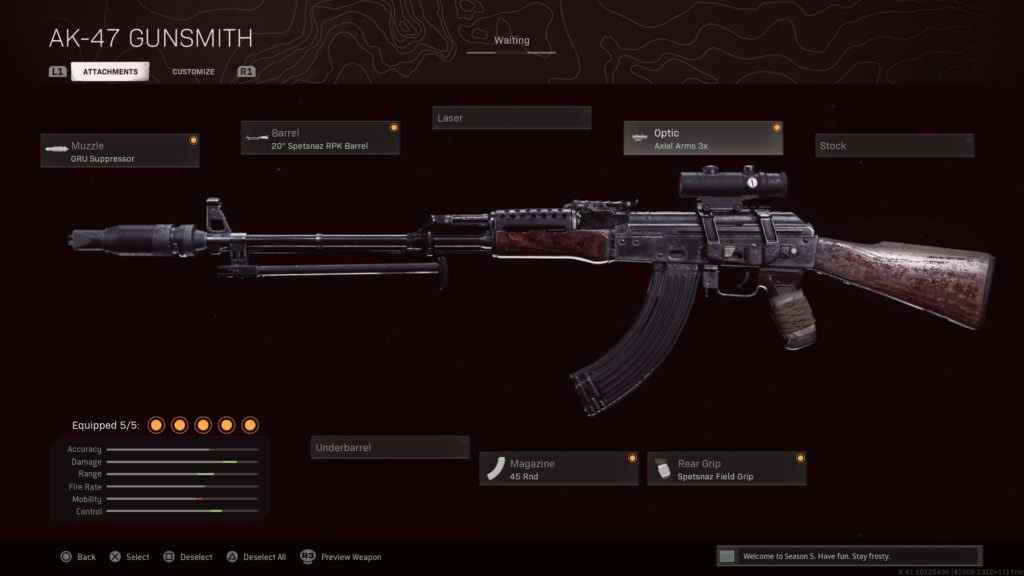 The Ak-47 is a legendary top sniper weapon in Warzone, and it has managed to maintain top-tier damage through every season of the cold war era. Although this weapon might look old-school, it is one of the best choices for finishing off enemies at every range and situation.
Whether you're on Verdansk or Rebirth Island, this gun will give you the cover you need
Also Read: Best Gaming PCs for Warzone
1. MG82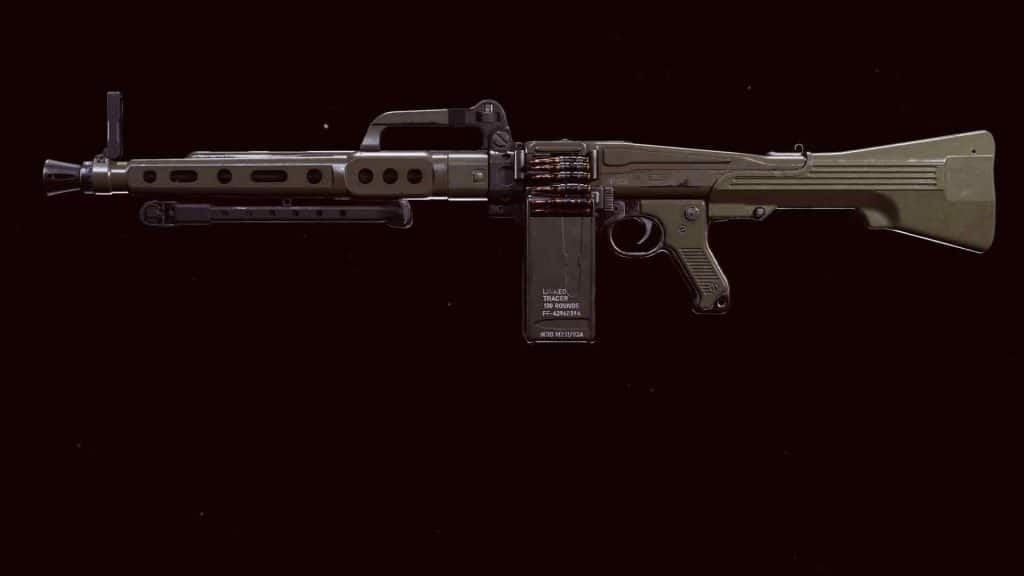 This gun's appearance and design alone are enough to terrify any opponent at the receiving end. This gun is one LMG you can't keep out of the list when discussing guns with an incredible damage rate. The MG82 fires faster than any AK-47, and it can turn your enemies to ash in a blink of an eye.
Try taking several shots at close-range opponents and see how magical this gun can be. What's more, the MG82 can compete and beat most assault rifles in longer-range fights.
If you can sacrifice some mobility and handling, this 100 round default magazine gun can damage your enemies like a beast.
What Warzone Perks Should You Get?
Of course, you already know some of the finest killing weapons in Warzone. However, you can install a few perks to make your gaming time more fun. Here's an overview of warzone perks to get right away
E.O.D
Grab the E.O.D right away if you don't want to fail or frequently die during missions. This perk helps preserve your health and reduce damage from attacks such as explosives and fires.
Overkill
Install the Overkill perk if you want to run two primary weapons in your load-out.
Ghost
If you ever find yourself in Verdansk with a handgun, use the Ghost perk to go invisible. This part will hide you from Heartbeat Sensors, UAVs, and Radar Drones.
Combat Scout
The Combat Scout is an incredible perk that helps you fish out enemies right away, and you can pick them out from tight angles and even through walls. If you are good at communications, add this to your inventory and become unstoppable.
Cold Blooded
This perk will come in handy when enemies try to fish you out. Install this and watch how you go invisible from the eyes of a combat scout. This perk will come in handy if you find yourself in tight firefights.
Amped
The amped perk is useful in almost every situation and battle. Grab this perk right away to swap weapons with incredible speed even before an enemy hits you.
Conclusion
Having the right weapon during a life-death battle can mean a lot. Our list covers the fastest Time-to-Kill weapons, and these weapons will ensure you never miss the chance to finish off an opponent.
Although most Time-to-Kill weapons are great, adding a few extra perks will make them the ultimate killing machines you need. You can wear a headset during battles so you can easily pick up small sounds and pinpoint the enemy location.