The vast and breathtaking world of Elden Ring is home to many mysteries. The colorful NPCs and the looming sense of dread as you step into ruined areas crawling with nightmares are just some of the fantastic aspects of Elden Ring's brilliant open world.
FromSoftware really went all out with the game's world design, providing hundreds of hours of superb content for players to enjoy. Like the previous FromSoftware games, some untold secrets and mysteries were placed in the world as well, much like the sleeping dragon. So… should you kill the sleeping dragon in Elden Ring? Let's have a look!
Players will encounter a sleeping dragon in Elden Ring while making their way through Caelid. The dragon is actually Elden Dragon Greyoll, the mother of all dragons. She is surrounded by her offspring. The sleeping dragon will not attack you herself and killing her will grant you 70,000 Runes. You should go ahead and kill her for the extra runes because she does not lock out any quests or content.
Intrigued? We bet! Continue reading to find out all that you need to know about the sleeping dragon and what it represents in Elden RIng. All of your doubts will be cleared in just a bit. Let us answer your question without further ado.
Also Read: What To Do After Killing Radahn?
Should You Kill The Sleeping Dragon?
Should you kill the sleeping dragon in Elden Ring? We know it's rude, but is there anything you are missing out on if you decide to go ahead and whack away at it senselessly for a hot minute?
Well, we did our homework so you did not have to! We have compiled all our findings in today's article. Let's get right to it.
The Sleeping Dragon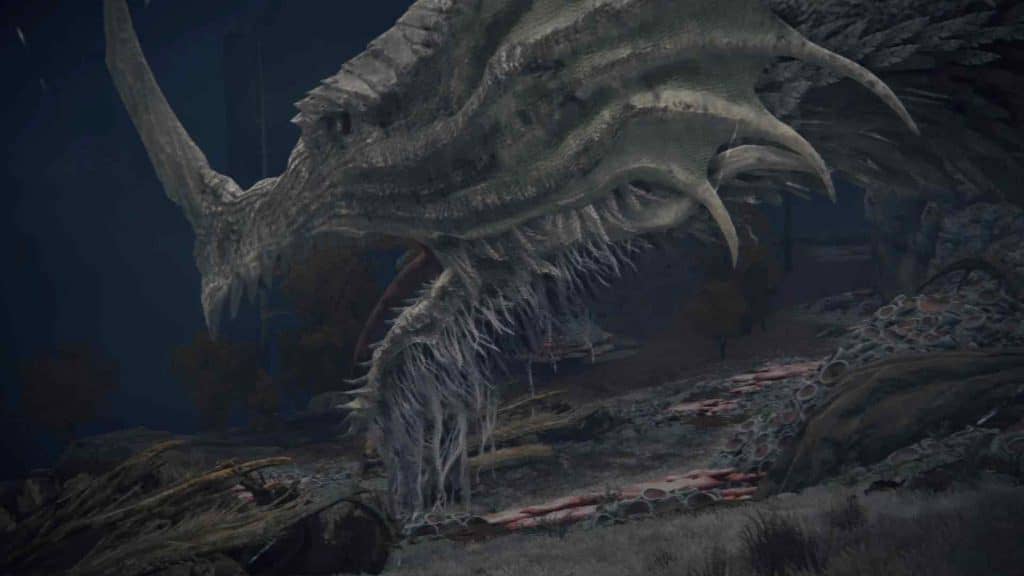 The Sleeping Dragon is located in Caelid. It can be found sound asleep surrounded by dragons that are the size of toy soldiers compared to her.
This massive dragon is actually Elden Dragon Greyoll, who is referred to as the mother of all dragons. Her description reads:
Greyoll was the mother of all dragons, dwarfing all who stood before her like a looming mountain.
It is believed that dragons were the Elden Lords before the arrival of the Greater Will and its followers into the Lands Between. The question on everyone's mind, however, is whether you should kill Elder Dragon Greyoll or not, waking her up rudely from her slumber.
Also Read: Where Does Blaidd Go After Evergaol?
Should You Kill Her?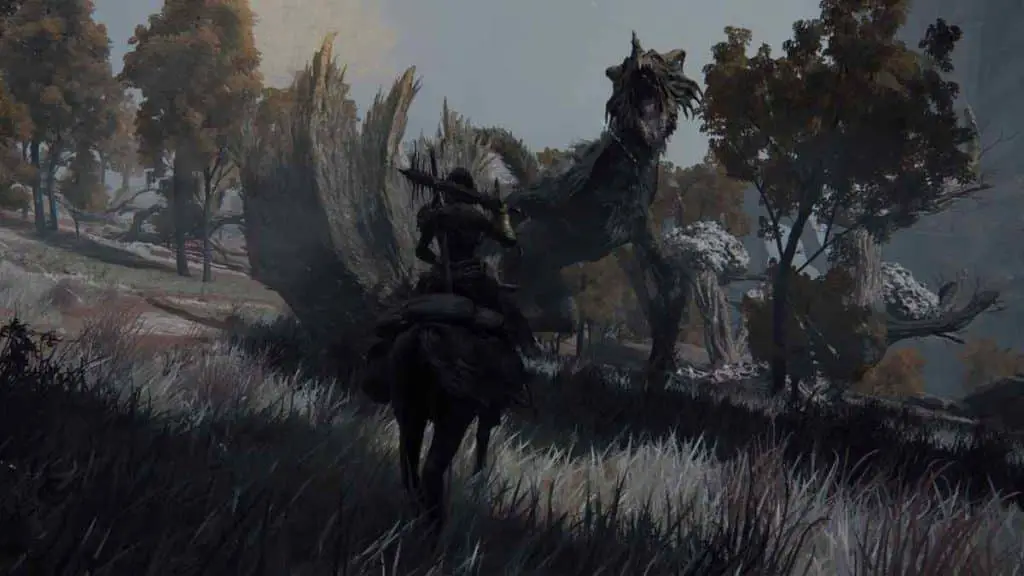 The answer is yes. You should go ahead and kill Elder Dragon Greyoll. She is one of the game's easiest (although tedious) kills and rewards the player with 70,000 Runes. That sounds like a really good deal to us!
If you wanted the Runes but were hesitant in case Greyoll was significant to a quest or storyline, do not worry. Killing Greyoll, the Elder Dragon does not lock any of Elden Ring's main or side content. You can enjoy your 70,000 Runes in peace.
However, if the Runes do not appeal to you as much, then you could just let her enjoy her nap. Because… a dragon that is so massive and so ancient that it cannot even move? Sounds like a neat part of the lore. If that adds to the experience for you, you can choose to spare her.
Things to Note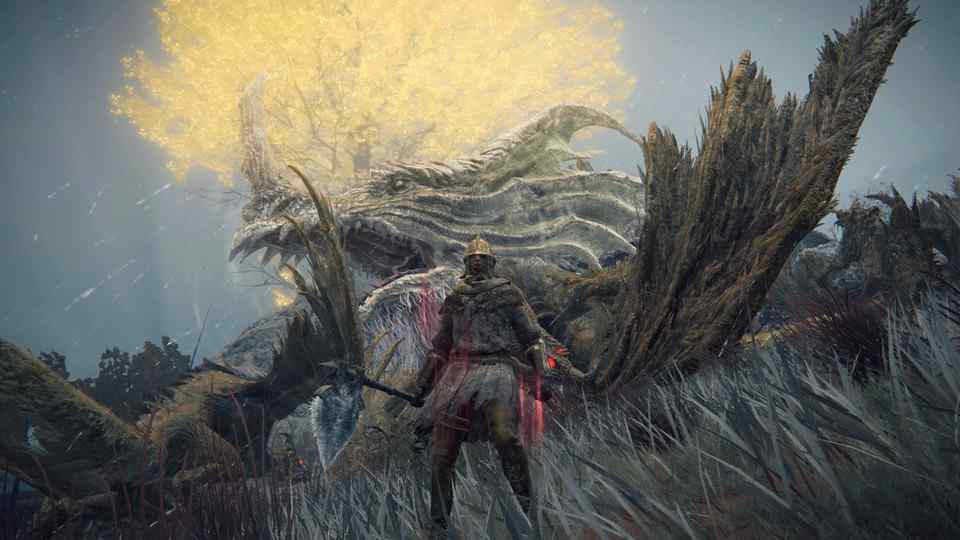 It is worth noting that you should approach Elder Dragon Greyoll from the west side of the nearest Site of Grace. Doing so will ensure that you do not aggro any of the dragon offspring who will fight back, unlike Mommy Dearest.
If that happens, you will need to kill all of the baby dragons in order to kill Greyoll. This yields the same number of Runes as simply killing her minus the hassle.
Using a weapon with the Blood Loss status effect will significantly speed up the process of killing the dragon because she has an insanely large health pool. Grab some snacks because this is gonna take a while.
Finally, if you wanted a few extra Runes for the road, you can use Gold-Pickled Fowl Foot which will increase Rune acquisition. It works on Greyoll too and can net about 97,000 Runes if you are lucky.
That's all she wrote. 
Also Read: How To Use Festering Bloody Finger Offline?
Conclusion
That brings today's guide to an end, where we answered your popular query: Should you kill the sleeping dragon in Elden Ring or not? There is no harm to it, and we hope you have fun flexing on the broke plebs of the Lands Between now that you are rolling in dough.
We sincerely hope that our guide helped you figure out whether you should kill the sleeping dragon in Elden Ring or not. If it did, be sure to leave a comment down below and let us know. Your feedback is much appreciated. Good luck, Tarnished!