Respawn Entertainment initially released Apex Legends in February 2019. Since then, Respawn has put much effort into keeping the players happy and engaged.
These things include releasing new Legends, introducing a new Battle pass every Season, adding new cosmetics, and players with more choices with new game modes. Apex became one of the most-played MMOs due to the success of these techniques.
However, at the end of 2020, we saw a decline in the overall player count across all platforms. This caused a mass panic in the Apex Legends community, with people uncertain about the game's future.
All of this led to many players asking the question, are Apex Legends Dead? If you ask most Apex streamers and players, they will give a surprising answer like 'the game has been dead for years.'
However, this cannot be further from the truth. Let us look at different factors and determine whether Apex Legends is dead.
Apex Legends is far from being a dead game. The game's daily peak is almost 550 thousand players on Steam alone. We also saw the game hit its all-time peak of 625 thousand players in 2023.
The fan perception of the game's current state can be attributed to factors such as player fatigue and the release of new titles such as Overwatch 2 and Counter-Strike 2.
However, to combat this fatigue, Respawn has constantly added new and exciting content to the game. Battle passes, and Collection Events keep the players happy and engaged because of their high-quality rewards.
Similarly, new Legends breathe new life into the game whenever it becomes stale. All of this contributes to the game's soaring popularity in 2023.
Let us look at different factors contributing to people thinking that Apex Legends is dead. We will also discuss how Respawn Entertainment has kept the game alive during its lifetime.
In a hurry? Here's a quick & short answer:
No, Apex Legends is not dead. The game continues to thrive, attracting a significant and growing player base. Developers at Respawn Entertainment consistently provide regular updates, fresh content, dynamic gameplay, and unique character abilities, ensuring its enduring popularity among battle royale enthusiasts.
Related: Best Legends For Sniping In Apex Legends – The Ultimate Guide
Apex Legends' Ever-Changing Player Count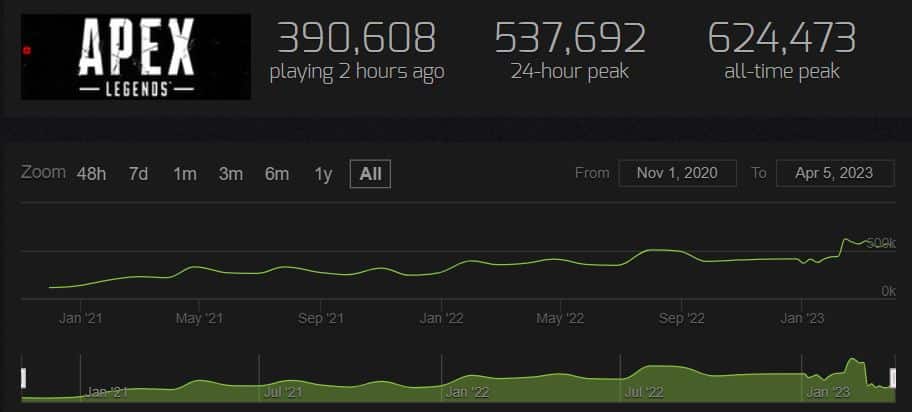 Apex Legends was initially made available to the public in 2019. Since its release, the game managed to have a stable player count exclusively on Origin. However, in late 2020, the game's player count reached an all-time low.
A game averaging more than 300 thousand players daily was now played by a mere 110 thousand players.
Most players wrote the game off during this period and declared it 'Dead.' So, what was the main reason for this dip in the player count? Let us look into why many players assumed that Apex Legends was dead.
1. The Game Becoming Stale
Player Fatigue is something every major game suffers from after its initial success. Initially, many players and critics considered Apex Legends a ground-breaking game. However, after a year and a half of the same gameplay with no significant changes, many players started to tune out.
During this time, changes to the game were infrequent, and most players rated the new sets and Battle passes as below average. This led to most players quitting the game, which resulted in the game's severe decline in popularity. 
2. The Rise Of Competitive Games
The downfall of Apex Legends was parallel to the rise in popularity of its competitive games. In particular, games like Pubg and Valorant were making strides and taking over the market of multiplayer online shooter games.
This played a significant role in fans moving on from Apex Legends. Many players who were playing Apex Legends from the start quit the game at the point to move the better and more creative alternatives.
3. A Lack Of Game Modes And Maps
Apex Legends initially had fewer game modes or maps than it does today. Players who have been playing the game from the start know that the old Apex Legends was a bare-bones version of what the game has become today.
This also played a considerable role in the game's declining popularity. Most players quickly grew tired of playing the same map or game mode again and again. This caused many players to get bored and move on to other games that offered more versatility.
Steps Taken By Respawn To Revive Apex Legends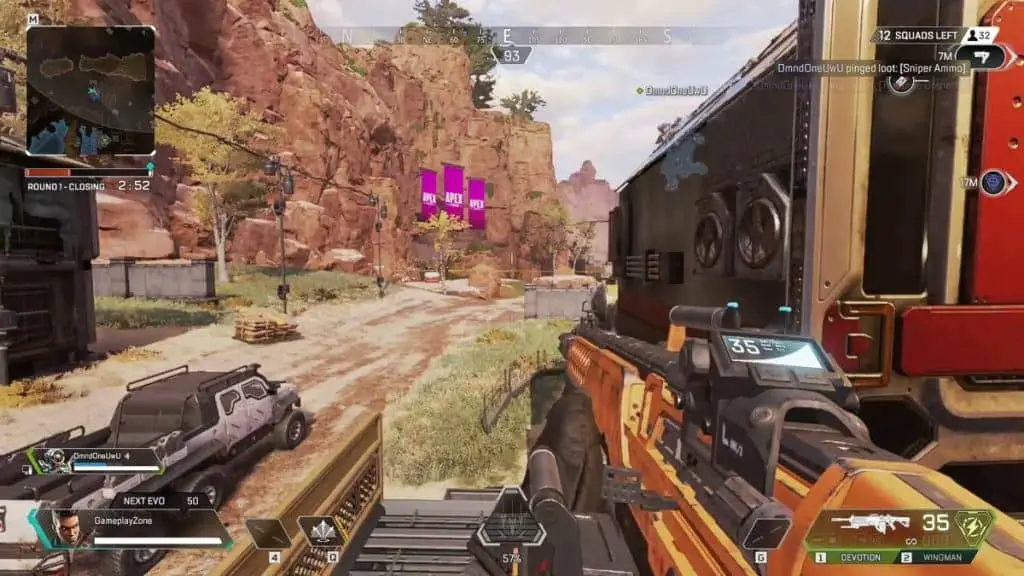 After the game's downfall in 2020, Respawn Entertainment took many significant steps to revive Apex Legends. These steps played a considerable role in boosting the game's popularity and overall player count.
It also ensured the game's continued growth and helped it become one of the world's best and most popular online multiplayer games. These steps include;
1. Regular Gameplay Updates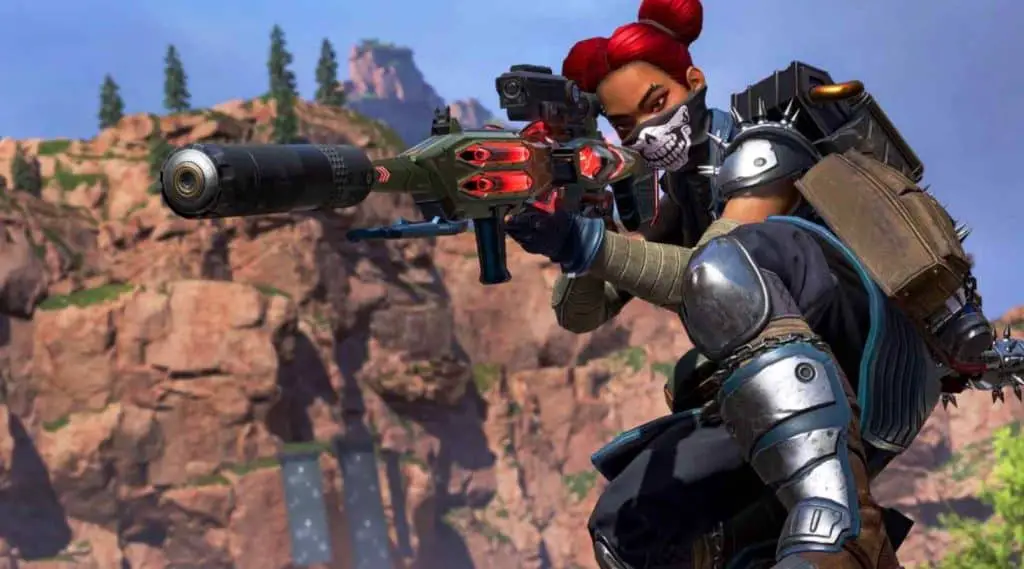 Apex Legends receives regular gameplay updates at the start of every Season. These updates ensure that no Legend or weapon becomes overpowered. Constant changes are made to Legend's abilities that help keep them balanced.
This also contributes to peeking fan interest as they want to try out their favorite Legend with these new changes.
The weapon and Legend changes keep the game fresh and ensure no one gets an unfair advantage. This is also good for new players as they can get into the game and be on a level playing field with other players adjusting to these new changes.
Related: Top 10 Best Easter Eggs In Apex Legends
2. Introduction Of New Legends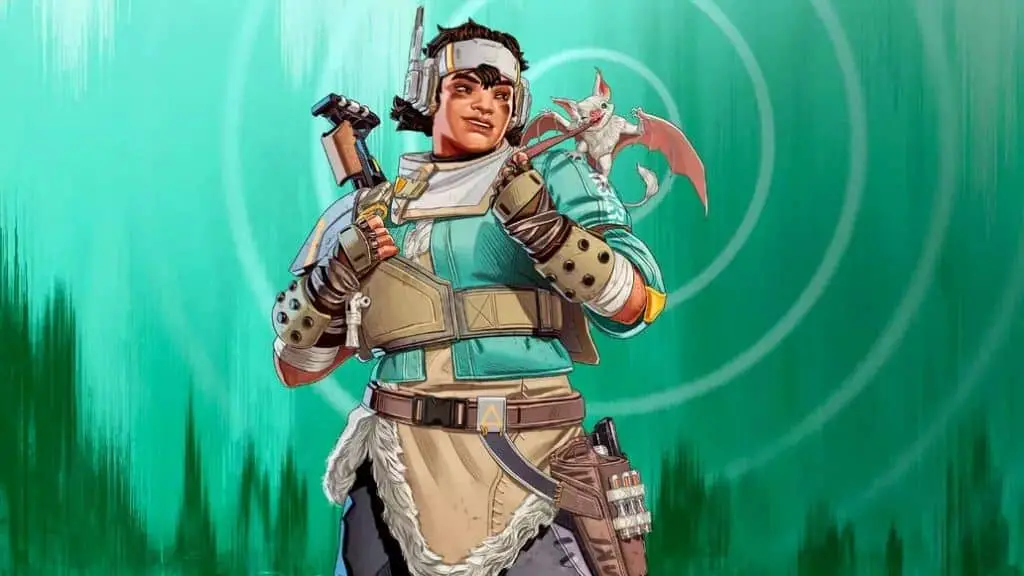 Apex Legends initially launched with a roster of 8 Legends. However, since the game's release, Respawn Entertainment has added a new Legend with every new Season. These new additions make the game exciting and boost its popularity.
Every player wants to try out these new Legends and see what they bring. Furthermore, many new Legends are liked by players as much as, if not more than, the original Legends cast.
So, introducing new Legends provides an excellent opportunity to shake up the game's current meta and peeking fan interest.
These new Legends also come with unique abilities and interactions with the existing Legends. This helps expand the game's lore and improve player engagement.
3. Battle Passes And Their Exciting Rewards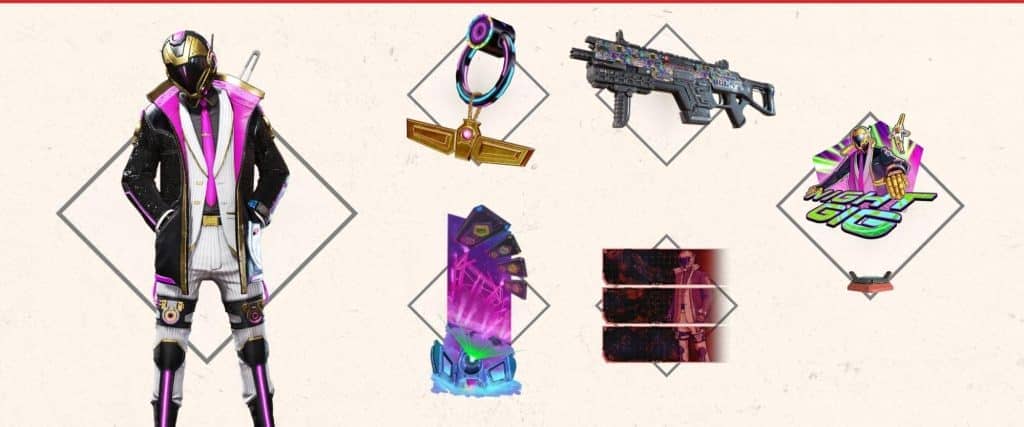 Battle passes are a great way to boost your game's player count. It is a technique used by every single online multiplayer game to bring fans back to the game. It gives players new tasks that keep them engaged for an extended period.
The Battle passes introduced could have been better and worth the effort. However, in the last year, Respawn has perfected the formula, with the last two Battle passes being massive hits with fans. These Battle passes have offered amazing rewards in emotes, taunts, weapon skins, and Legend skins.
These rewards require you to perform tasks to unlock. This is a great way to keep your fans coming back for more. This is why the release of a new Battle Pass always results in a surge in player activity.
4. Collection Events And Rare Cosmetics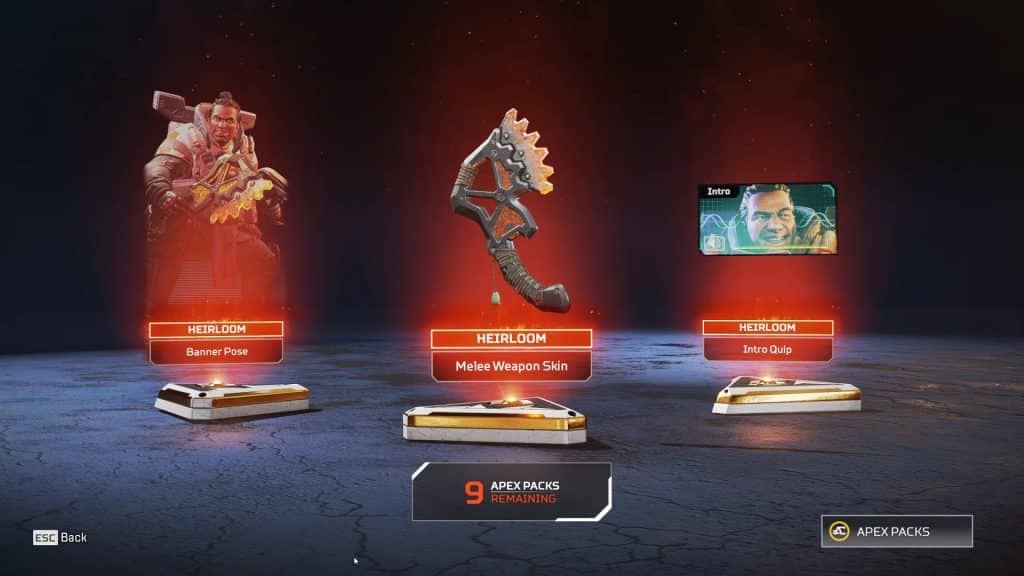 In addition to the Battle passes, Apex Legends also has regular collection events. These events occur almost every other month and offer unique rewards to the players. This, in addition to the Battle passes, gives players a great incentive to come back and play Apex Legends.
These collection events also allow you to unlock mythically rare Heirloom Sets. These items are highly sought after and can only be unlocked during these events.
The Heirloom sets also features rare taunts and banners that further entice the players into grinding the game and unlocking them.
5. Addition Of New Game Modes And Maps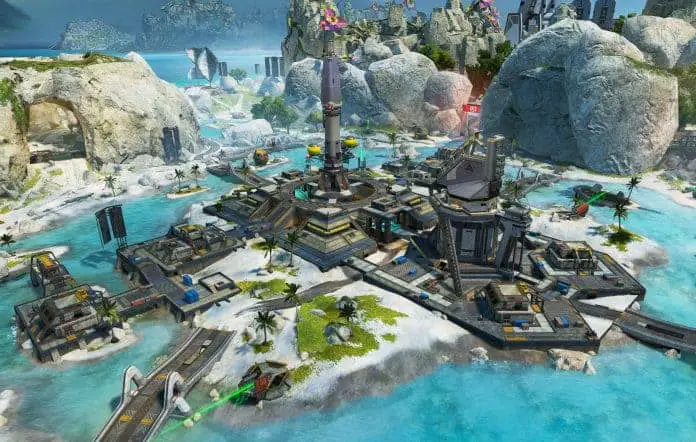 As stated, Apex Legends initially launched with a handful of game modes and a precise map. However, new game modes and maps have been constantly added throughout the game's existence.
There are currently eight permanent game modes in Apex Legends. These modes include Training, Firing Range, Duos and Trios Battle Royale, the Mixtape, and Ranked Leagues. In addition to these game modes, Respawn also regularly introduces Limited Times Modes (LTMs).
These new game modes provide a great alternative to players who are fed up with playing only a specific mode for a long.
Apex was also released with just one map initially. The game originally featured only one map, but subsequent updates added four more. These maps are aesthetically pleasing and bring something unique to the table. 
These maps also come with unique obstacles that force you to strategize differently in each. This change of scenery also is a breath of fresh air for many and is a feature that helps set Apex Legends apart.
6. The Move To Steam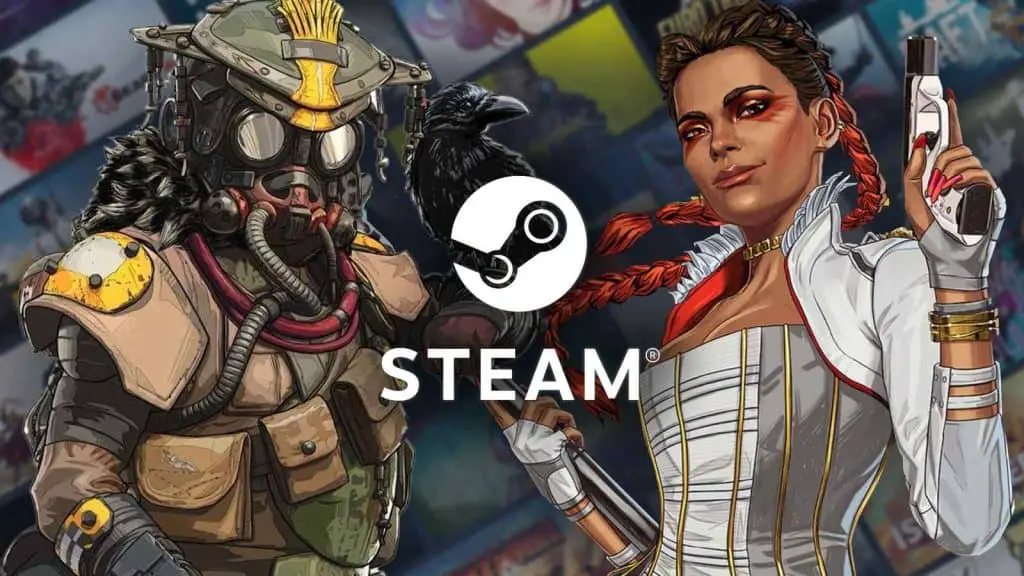 Initially, Apex Legends was only available on Origin. It was a game platform created by Electronic Arts exclusively for their games. Many people needed to learn about the platform, which hindered Apex Legend's popularity. This all changed in late 2020 when Apex Legends was released on Steam.
At this time, Apex Legend had hit rock bottom regarding player count. The release on Steam allowed more players to become aware of the game, and older players returned to it because of the change.
Even today, significantly more players are playing Apex Legends on Steam than Origin. So, the Steam release was crucial in keeping Apex Legends relevant.
Related: Is Apex Legends Easier on PC? – All You Need To Know
Is Apex Legends Dead?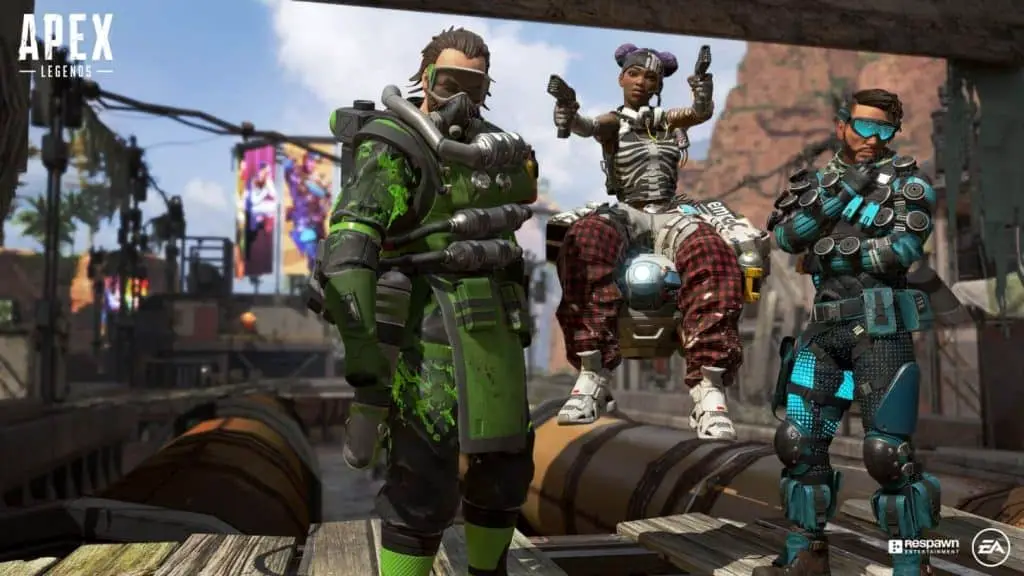 No, Apex Legends is not dead. On the contrary, it is seeing some of the best numbers in terms of player count since the game's release in 2019.
New features are constantly added to the game that keeps players returning for more. Collection events and Season quests also add new cosmetics and rare rewards and expand the lore for every Legend in the game.
We also regularly get new Legends, weapons, cosmetics, and events contributing to the game's soaring popularity in 2023.
Conclusion
Our guide on whether Apex Legends is dead or not. Apex Legends has been out for more than four years. In this period, the game has seen massive ups and downs. It went from being on the brink of death to peak popularity in 2023.
Despite many Youtubers and streamers claiming that the game is dying, it is still one of the most popular games in the world. The game offers its players a lot in the form of new Legends, weapons, maps, events, and cosmetics. These factors keep the players hooked to the game and come back for more every time.
We hope this guide answers whether Apex Legends is dead. Let us know what you think about the guide in the comments below. Till next time, good luck and have fun!