Apex Legends was initially released on PS4, Xbox One, and Windows in 2019. At the starting point, there was no crossplay, so people on PC and consoles did not have to play with or against each other.
However, many players started comparing both versions when cross play was added to Apex Legends in October 2020. People playing on consoles thought the game was designed and best suited for consoles.
However, PC players argued that playing Apex Legends on PC brings benefits, making it a comprehensive game platform.
So, the question arose is Apex Legends easier on PC? The answer to that question may vary from person to person based on your preference and experience with different platforms.
People who have played on consoles their whole life will argue that the game is better suited for consoles. However, this cannot be further from the truth. Let us look at different factors to determine whether Apex Legends is easier on PC.
Yes, Apex Legends is easier and better on PC. Several factors make the PC version easier when you compare it to the console one. Firstly, the game's PC version allows you to use a Keyboard and Mouse.
This can give you more precise control over your aim and movements in the game. The mouse allows you to target your enemies faster and more accurately than a controller.
Additionally, PC players can access a broader range of equipment, like gaming mice and keyboards, tailored to their preferences. This can improve your overall game experience and help improve your gameplay.
Lastly, the PC version of Apex Legends gives you more performance and graphical optimization choices. You can use better hardware to boost the game's performance. This will make the game run better and offer a higher quality than the console version.
This improved graphical performance can have a direct impact on your in-game performance as well. This makes the PC version of Apex Legends easier and better than the console version.
If you want to learn more about the PC and the console version of Apex Legends, keep reading. We will compare both versions, weigh their pros and cons, and determine which one is easier and better. With all that said, let us jump right in;
Related: Is Apex Legends Better On Steam Or Origin? – Which One Should You Choose?
Console Version of Apex Legends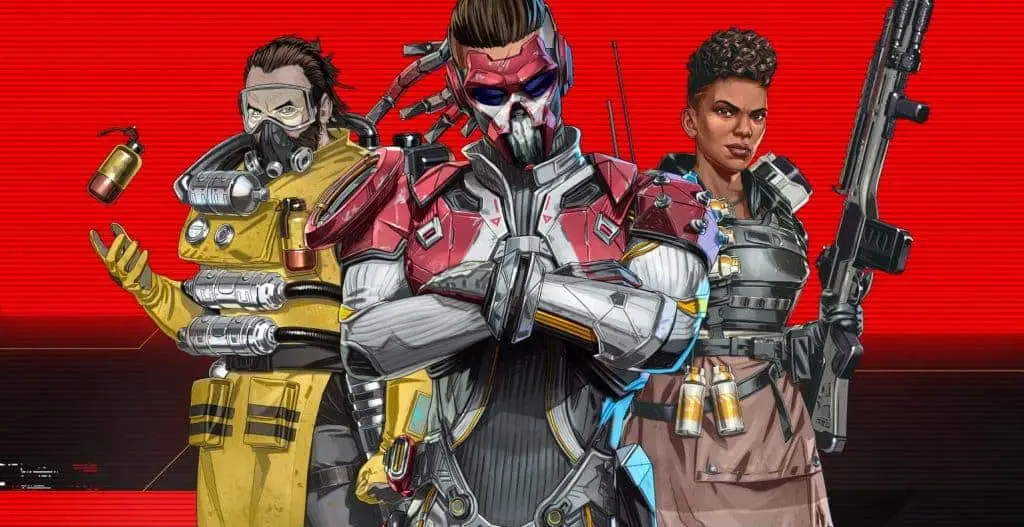 Pros
1. Inherent Aim Assist
The console version of Apex Legends comes with the inherent aim assist. This system allows you to lock on and target enemies automatically. The aim assist system is fantastic for both new and old players.
It is particularly beneficial for newer plays as it helps you understand how aiming works in the game. Aiming using a controller can be extremely difficult, but this system ensures you can do it quickly.
2. An Equal Playing Field
No one has any hardware or software advantage when you are playing Apex Legends on the console. Everyone uses the same console type with almost identical performance and graphical qualities. So, you do not have to worry about someone getting an unfair advantage because of the system or the console they are using.
3. A Sense of Familiarity
If you are used to playing shooting games on consoles, you can pick up Apex Legends and play it without an issue. Most shooting games on consoles follow the same control scheme. So, you will not be required to learn and master a new scheme and play the game without a significant hitch.
4. A More Secure and Fun Experience
Consoles are more secure and safer than PCs regarding cheating, hacking, or scripting. Because most consoles have a closed system, using a 3rd party software to cheat in the game is almost impossible.
Cons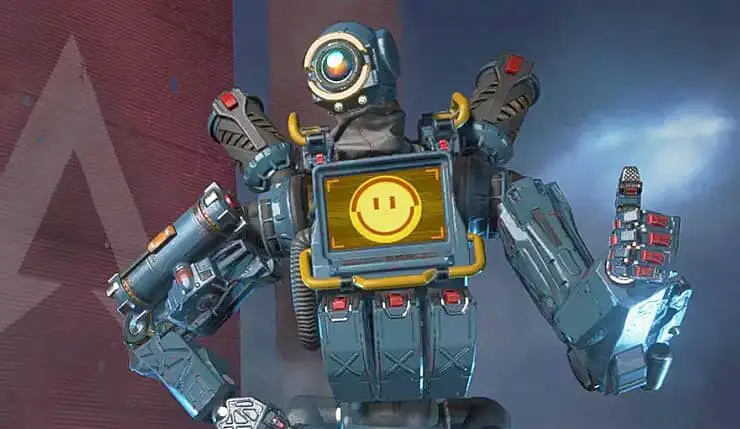 1. Limited Customization Options
Controllers offer almost no customization options compared to a mouse and keyboard. You cannot remap your controls or adjust your movements or controller sensitivity. This means you are forced to adjust to the default settings, which can ruin your overall enjoyment of the game.
2. Pay-to-Play Services
Many consoles require you to pay a monthly subscription to play a multiplayer game like Apex Legends online. This can be frustrating and a turnoff for many players who prefer the PC version for this very purpose.
3. Graphics and Performance
Consoles generally cannot match the performance of the PCs. Although designed for gaming, they are less powerful than a PC. Consoles mainly offer a lower frame rate and graphics quality when compared to a powerful PC. This can have an impact on your overall experience with the game.
4. Problems with Aim Tracking and Aim Assist
Consoles offer significantly slower aim tracking, which can significantly hinder your gameplay. It is more difficult to track the enemies and predict their movements because of the slow nature of the console aiming system.
Additionally, the aim assist system in consoles is great for close-ranged combat, but it can cause many issues in shot leading, ruining long-range fights.
Using sniper rifles can be particularly hard because it takes a lot of time to adjust your aim correctly. This can be a significant hindrance and ruin your chances of winning in clutch situations.
PC Version of Apex Legends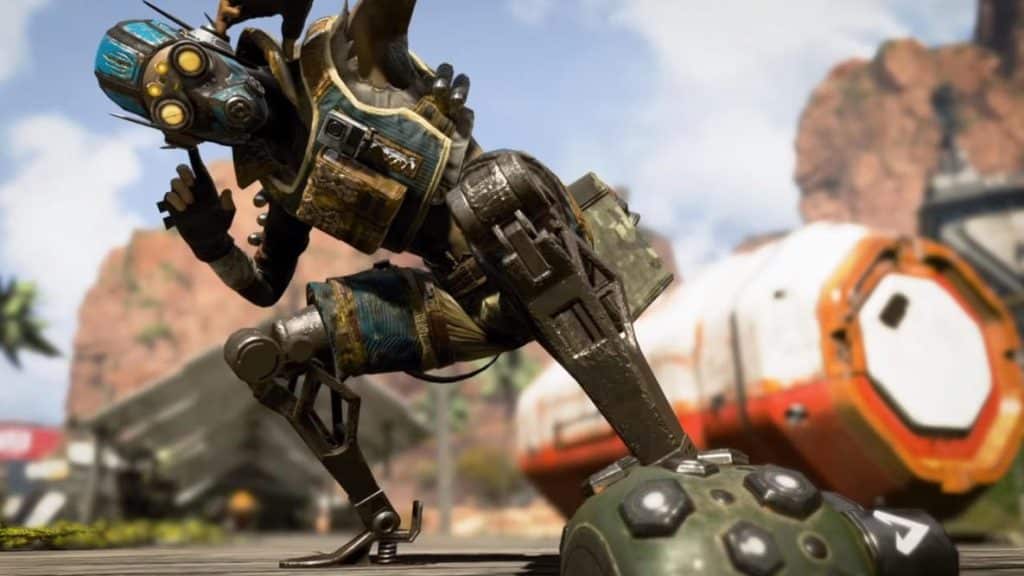 Pros
1. More Precise Control and Movement
If you are playing Apex Legends on PC, you can use a Keyboard and Mouse to play the game. This straight-up provides the advantage of playing the game with a controller. A keyboard and mouse can help you make precise movements and aim better than a controller.
This movement can make all the difference when you are playing a fast-paced game like Apex Legends and are in a 1v1 situation.
2. Better Graphics and Performance
A powerful PC can provide better graphical quality, smoother frame rates, and a higher and more crisp resolution than a console. This leads to a more immersive and responsive gaming experience where you can perform better. These benefits can also help you detect and take out enemies at a swifter pace.
3. Better Customization Options
PCs offer a wide array of customization options when compared to a console. You can adjust your controls, video settings, key bindings, and audio. This will help you create a better and more customizable experience while playing the game.
4. More comprehensive Array of Accessibility Options
Playing Apex Legends on PC is easier because of the accessibility options you have available. You can buy a PC based on your price range. Apex Legends is not a graphics-heavy game, so that you can get a PC within your price range.
You can also get different devices like gaming keyboards, mice, and even controllers. The possibilities are endless with it comes to playing Apex Legends on PC.
5. Better Aim Tracking Without Additional Help
When playing Apex Legends on PC, you need not worry about tracking and taking down your enemies. The mouse aiming system is much more straightforward than a controller.
You do not need any aim assist as you can target and follow an enemy with a simple wrist flick. This also makes it easier to follow your enemies and take them out from any range.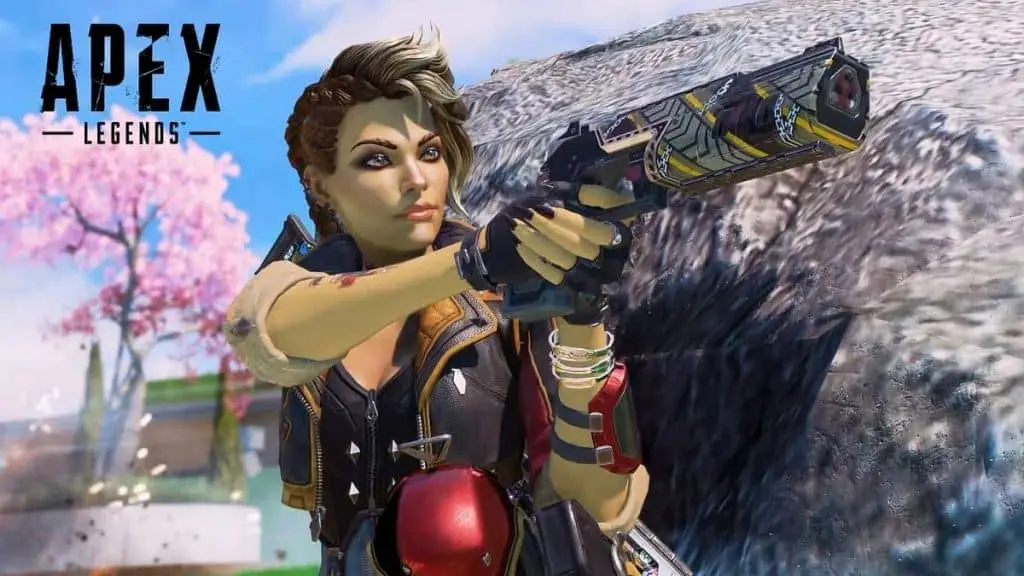 Related: The Best Apex Legends Seasons
Cons
1. Cheating and Scripting
Using third-party software to cheat in a game on a PC is a lot easier. And although Apex Legends has a system to catch and ban these cheaters, it can still be extremely frustrating and annoying to encounter one in a game. This can result in an unfair and unbalanced game and a less enjoyable overall experience.
2. Hardware Disadvantages
There are hardware disadvantages when you are playing any game on a PC. Players who can afford a high-end PC will get better graphics and better frame rates than those who use a mid to low-end PC. This can create an unfair battlefield that gives the people with the better hardware a higher chance of performing better and winning the game.
3. Learning Curve
There will be a learning curve if you decide to move from a console to a PC to play Apex Legends. If you have yet to experience playing a first-person shooter with a mouse and keyboard, it will take some time to get accustomed to it. This creates a problem for many console-only players, so they hesitate to switch to a PC.
Is Apex Legends Easier on PC?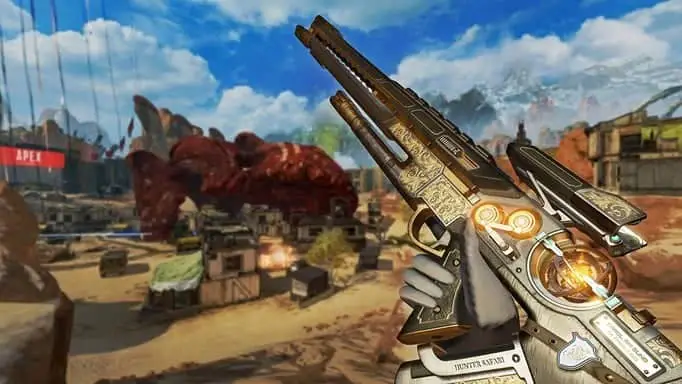 Yes, Apex Legends is considerably better and easier on PC than consoles. The game's PC version gives you many options regarding what kind of devices you want to use, and you can customize the settings according to your preferences.
You can change everything from the graphical settings to key binds and the specific commands and actions in the game.
People can also upgrade and optimize your PC for a better-performing version of Apex Legends. You can get improved FPS, resolution, and an overall faster and better-performing game.
This not only helps you enjoy the game more, but it can also help you in making better split-time decisions.
Having more information available can majorly impact the final decision you make in the game. This can make all the difference in the game and improve your gameplay.
Lastly and most obviously, playing on a PC makes targeting and following your enemies easier. Using a mouse and a keyboard allows you to aim better than a console. Aim tracking is also easier on PC as you can follow your enemies and predict their every move.
This can help enhance and improve your in-game performance, which can help you progress faster and rank up at a rapid pace.
Related: The Best Data Center for Apex
Conclusion
This concludes our guide on whether Apex Legends is easier on PC. Apex Legends is a rapid-paced game that requires you to make split-time decisions. Using a PC helps you make these split-time decisions more precisely.
Conversely, you can make these decisions on a console, requiring much more effort and skill. That is why many older Apex Legends players think that using a mouse and keyboard leads to a more straightforward and accessible game.
It comes down to personal preference. That is the best option if you have been playing on a console your whole life. Similarly, if you prefer playing first-person shooter games on PC, you should also prioritize playing Apex Legends on PC.
As long as you are having fun and enjoying the game to its fullest, it does not matter which console you are using.
We hope this guide answers all your questions regarding Apex on the PC and whether it is more straightforward. Let us know what you think about the guide in the comments below. Your feedback is highly valued and appreciated. Till next time, good luck and have fun!