Waiting for Elden Ring all those years proved to be worth it. The game left players awe-struck with the amount of jaw-dropping content it had in store. From a beautiful and expansive open world to explore, to dangerous foes waiting to be conquered, Elden Ring truly has it all.
Undoubtedly, Elden Ring possesses a fantastic campaign and masterful narrative. The experience is only amplified with FromSoftware giving us entertaining online multiplayer as well.
You can enjoy Elden Ring with your friends and fellow Tarnished and even duel it out with each other. Your disappointment is warranted when you cannot use a certain item to access multiplayer with no information to go on. Here is how to use Taunter's Tongue in Elden Ring.
The Taunter's Tongue is a handy little item for Elden Ring's multiplayer mode. Many players, however, do not know how to use it, disappointed because it is greyed out and inaccessible. To use Taunter's Tongue, make sure that you are in Online mode, and that you have a Furlcalling Finger Remedy active. If you fail to meet either of those steps, you cannot use Taunter's Tongue.
Curious to know more? We bet! We suggest that you keep reading to find out all you need to know about how to use the Taunter's Tongue in Elden Ring. Countless memorable adventures await you in Elden Ring's multiplayer mode. Don't worry, you will be there in a jiffy. Let us check out how to use Taunter's Tongue in Elden Ring without further ado.
Also Read: How To Dodge Radahn's Meteor
How To Use Taunter's Tongue?
The Taunter's Tongue has spurred its fair share of confusion on internet forums simply due to the lack of information regarding its use. That is where we come in. We heard your concerns and compiled all you need to know about using the Taunter's Tongue in Elden Ring. You will be in your next Multiplayer session before you know it. Let us get started!
Taunter's Tongue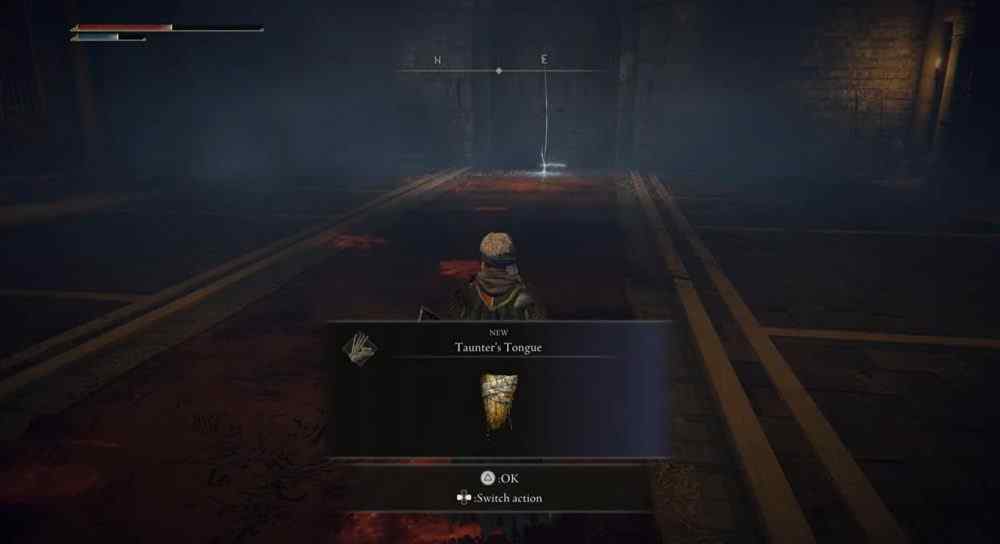 Description: Item for online play.
(Can also be used from the Multiplayer menu.)
Lures in invaders. This allows your world to be invaded without any Furled Finger cooperators present, and it also shortens the interval between windows of opportunity for invasion.
Additionally, enables the arrival of a second invader to join when a cooperator is present. (With two invaders, the maximum number of cooperators becomes one.)
The Taunter's Tongue is a way of inviting invaders into your world without any cooperators. You can even invite multiple invaders to battle either you or each other even. It is a neat little item to own if you are a fan of the online mode in FromSoftware games.
Becoming the Host of Fingers and dipping your toes in some PvP sounds nice and all, but what if you simply cannot use the Taunter's Tongue? Don't worry. We got you!
How To Obtain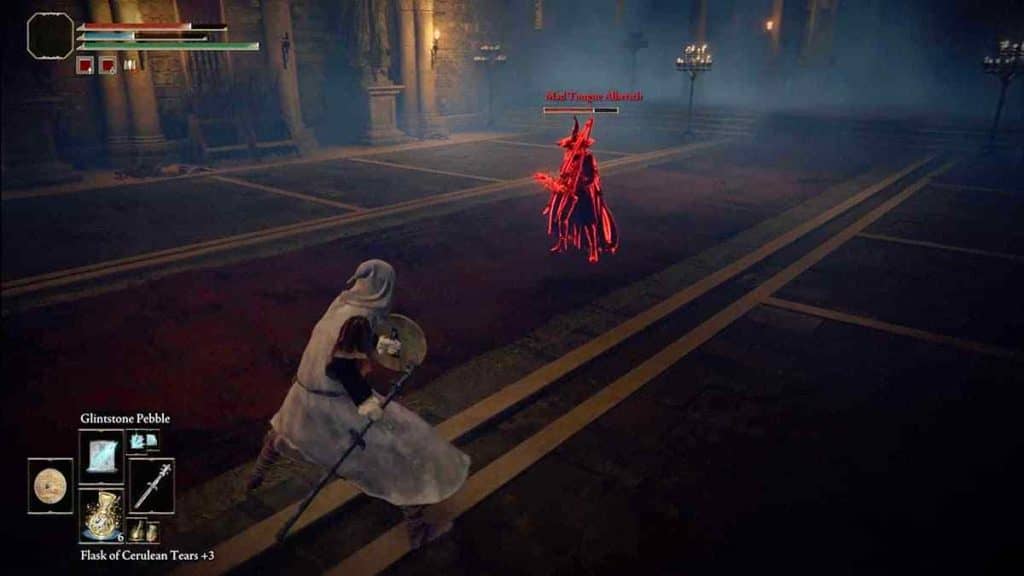 The Taunter's Tongue is dropped by an invading spirit, Mad Tongue Alberich, within the Roundtable Hold. This item was available by default during the Network Test.
Upon arriving or teleporting in via Table of Lost Grace, run around the left of the table and go through the second opening you see. This will bring you to an area with a raised balcony and a lower floor below. Jump down to the lower floor to get invaded by Mad Tongue Alberich.
Also Read: Should You Kill The Sleeping Dragon?
How To Use?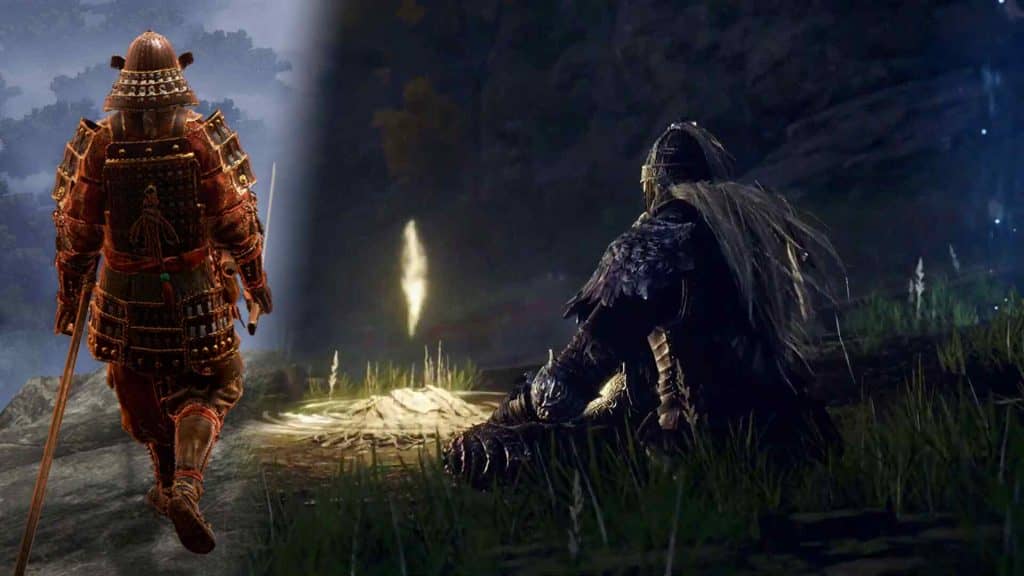 Consider it bad game design if you desire, but Elden Ring is often very vague when it comes to these minute details surrounding items or even story elements. The same is the case with the Taunter's Tongue. A minor oversight is a reason for so many players being unable to use the Taunter's Tongue.
Using the Taunter's Tongue is quite simple. If it is greyed out in your inventory, you simply need to make sure of two things and it should become usable!
Firstly, check that you have a stable Internet connection and that you are playing Elden Ring online. The Taunter's Tongue is an online play item and cannot be used in offline mode. Online play will not work if you are running a cracked and pirated version of the game. PlayStation users will require a PlayStation Plus subscription to play Elden Ring Multiplayer.
Secondly, you need to use a Furlcalling Finger Remedy in order to activate the Taunter's Tongue. Otherwise, it will appear greyed out even if you are in online mode.
If both of the abovementioned conditions are met, simply head to your inventory and use the Taunter's Tongue. You're good for it now!
Things to Note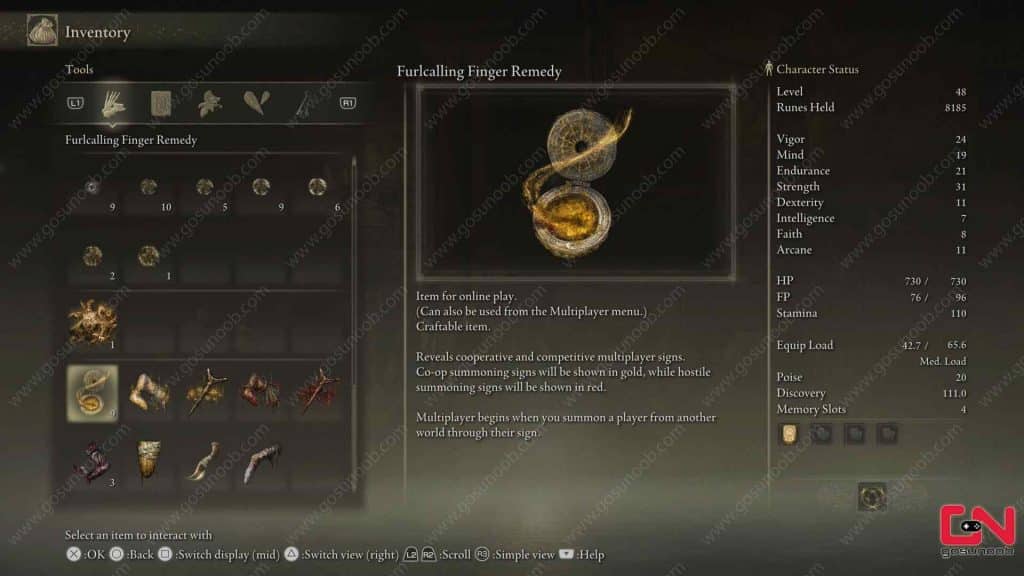 Using the Taunter's Tongue will summon Bloody Finger invaders to your world for battling. You do not need a Furled Finger cooperator present, but the Furlcalling Finger Remedy is necessary for the Taunter's Tongue to work.
Moreover, you can summon multiple invaders at the expense of your cooperator slots decreasing by one for each invader. Using different duelist signs to summon can even allow you to have the invaders battle each other.
Also Read: What To Do After Killing Radahn?
Conclusion
That brings today's guide to an end, where we discussed how to use the Taunter's Tongue in Elden Ring. Elden Ring is not the friendliest kid in the playground when it comes to elaborating on a lot of the item uses. We feel that the game trusts players too much at times.
We sincerely hope our guide helped you learn more using the Taunter's Tongue in Elden Ring. If it did, be sure to leave a comment down below and let us know. Your feedback is much appreciated. Good luck, Tarnished!