The boss fights have always been a major appeal of FromSoftware games. Be it the Nameless King from Dark Souls 3, or the Orphan of Kos from Bloodborne, there is no shortage of fantastic boss fights in these games. Elden Ring is no exception.
The (although overrated) difficulty of some bosses in Elden Ring can be a jarring experience, especially for new players who just wanted to have a good time. Radahn is an exceptionally challenging boss, and his meteor attack is devasting. In case you were wondering, here is how to dodge Radahn's Meteor in Elden Ring.
Radahn's Meteor is a troublesome and annoying attack. However, you can dodge it using a foolproof method that will spare your HP and your sanity. To dodge Radahn's Meteor, get on your horse and aim the camera towards the sky and start spinning it. Once you have identified where the meteor is coming from, simply run away from the attack. This should save you every time.
If you are curious to know more, we suggest you keep reading to find out all there is regarding Radahn and his brutal meteor attack in the game. If this is the only thing standing between you and your well-deserved victory, have some patience. You will get him with enough patience! Let us check out how to dodge Radahn's meteor without further ado.
Also Read: Should You Kill The Sleeping Dragon?
How To Dodge Radahn's Meteor?
As if the boss fight was not enough of a headache already, FromSoftware gave players the biggest middle finger by giving Radahn a meteor attack that can send us straight to our graves if we get careless. This seemingly impossible-to-dodge attack can, in fact, be avoided. Here is how:
Starscourge Radahn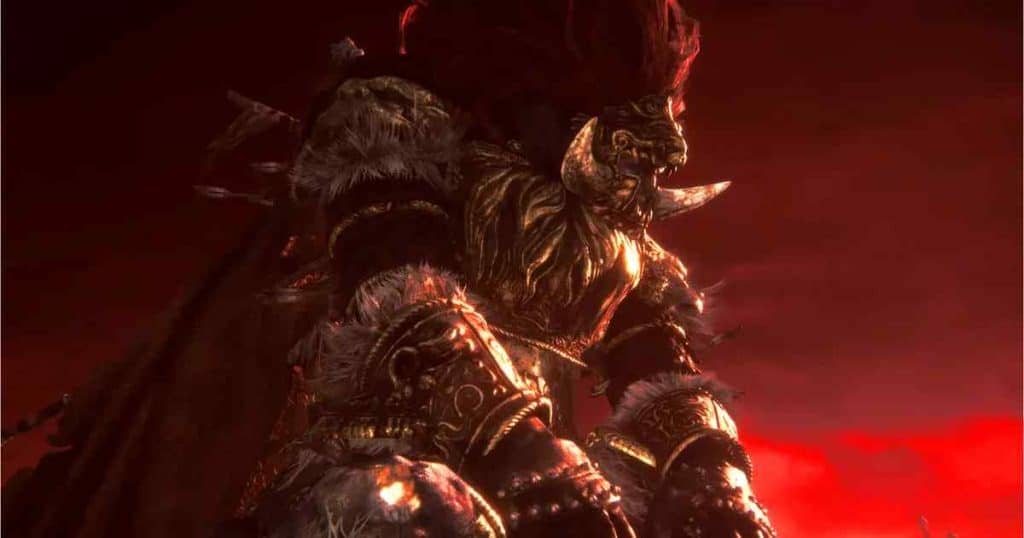 The Red Lion General wielded gravitational powers which he learned in Selia during his younger days. All so he would never have to abandon his beloved but scrawny steed.
Starscourge Radahn is heralded as one of the mightiest beings in Elden Ring's world. His battle with Malenia went down in history as a standard of godly power. Radahn is a boss in Elden Ring that is mandatory for at least one of the game's endings.
Radahn is located in Redmane Castle and you can fight him by triggering the Radahn Festival by either doing Ranni the Witch's quest line or making your way to Altus Plateau. He is quite literally a madman, so brace yourself.
Radahn's Meteor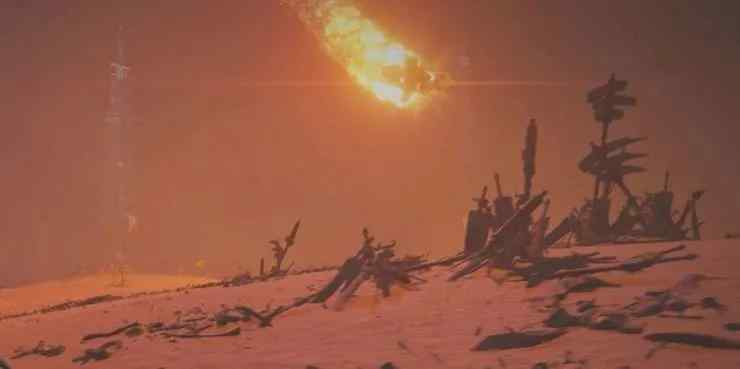 After you have managed to piss off a literal enormous demi-god with a colossal sword and magic (yeah, good job) enough, he will hit you with his meteor attack. He will take to the skies and then come launching down with a meteor attack that can kill you instantly.
The attack looks visually stunning, but it is enough to send anyone into a state of panic because it is hard to anticipate where the meteor will come from. It is even harder to evade successfully.
Also Read: What To Do After Killing Radahn?
How to Dodge It?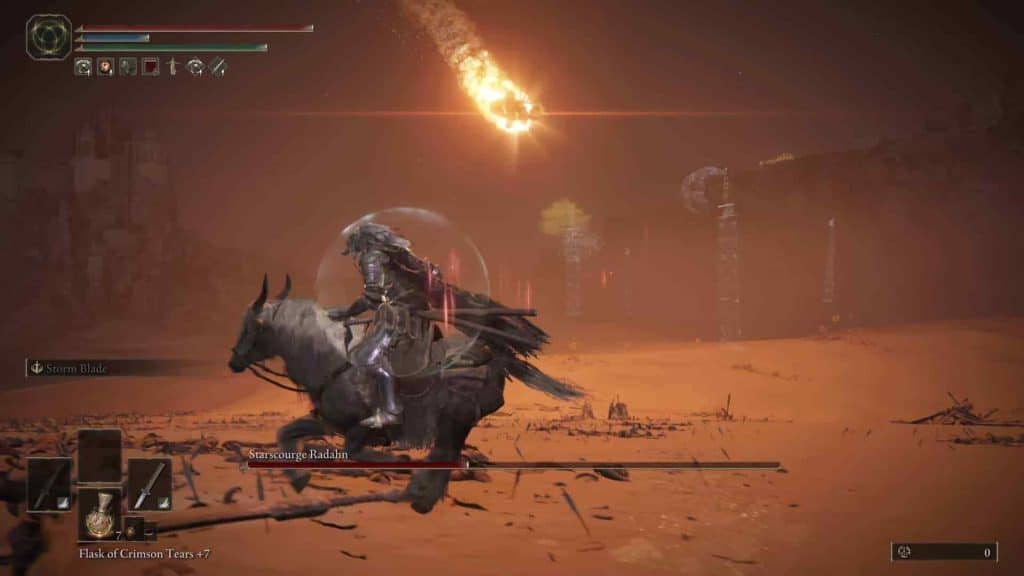 Dodging the Radahn Meteor attack will take a little bit of practice and patience. However, it can pay off in the long run and leave you feeling like a badass, which is what it is really about.
In order to successfully dodge Radahn's Meteor attack, you should mount your horse the instant you see Radahn go into the air. Next, aim the camera upward toward the sky and start spinning it at a (reasonably) quick speed to figure out where the meteor is coming from.
Once you have seen where the meteor is coming from, you can haul ass and get away from it. If you remain patient and practice a little, dodging the meteor attack will become a piece of cake for you.
Also Read: Where Does Blaidd Go After Evergaol?
Tips for Radahn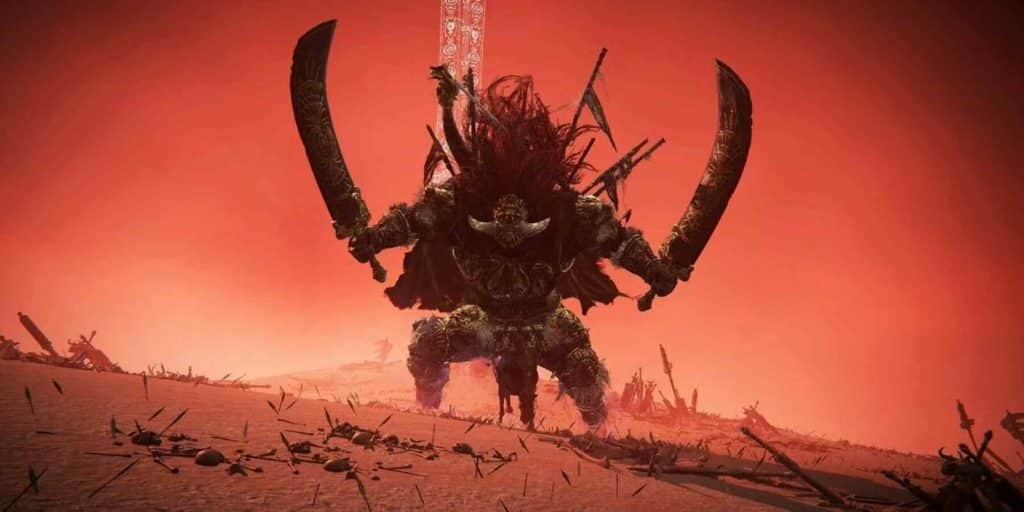 Radahn is undoubtedly one of the toughest bosses in Elden Ring. You need to survive long enough for him to use the meteor before you can dodge it. Here are some tips on the house to make the fight more bearable:
Make use of the NPC summons
Keep your summons alive
Do not get greedy
Maintain a safe distance in the second phase
Move in after his Hail of Arrows attack and go to town while he is unmounted
Your horse will get you out of pickles
Instead of rolling out of harm's way, make use of a good shield instead
Summons are helpful but also make his moveset unpredictable. Consider taking him on solo a few times.
Radahn is weak to Rot
Conclusion 
That concludes our guide on how to dodge Radahn's Meteor in Elden Ring. Radahn is arguably one of the hardest bosses in the game, so there is no shame in asking for help. We hope you emerge victorious and bask in the glory of having bested a legendary warrior.
We sincerely hope that our guide helped you figure out how to dodge Radahn's Meteor in Elden Ring. If it did, be sure to leave a comment down below and let us know. Your feedback is much appreciated. Good luck, Tarnished!