Hello, town chiefs! How is the management of your cities going? We just can't get enough of this fantastic game – yes, we are talking about Cities: Skylines, but now for Xbox One Edition. This game is so addictive that even after almost 8 years since its release, it doesn't stop gathering new fans.
If you are not familiar yet, Cities: Skylines is a single-player game whose goal is to build and successfully manage the city and all its institutions. It is necessary to build roads, an industrial zone, and take care of the environment and citizens' health and quality of life. In this article, we will answer questions related to the Xbox version of this game and how to install mods in it. Let's go.
Also Read: How to Fix Cities: Skylines Crashes When Loading?
Cities: Skylines Xbox One Edition
User-created mods have long been available only to players who have played Cities: Skylines on PC. So, Paradox Interactive decided in February 2018 to release the possibility that players of this game can install user-created mods on their Xbox One consoles. Of course, the players were delighted with this decision.
With the free update, Paradox Interactive has allowed players to add various things to their cities, such as UFOs or swimming pools, or popular giant hamster statues, and even clock towers. Isn't the city more beautiful right away?
Also, Art Deco free update came around with players hosting their own sports team and decorating their town a little more with new content. This is called the Content Creator Pack and contains many buildings that some of the most talented modelers have worked on. This is really fun if we want to take the game on the Xbox One console to a whole new level. In the next step, we will explain how to enable mods on Xbox One.
Enabling mods on Xbox One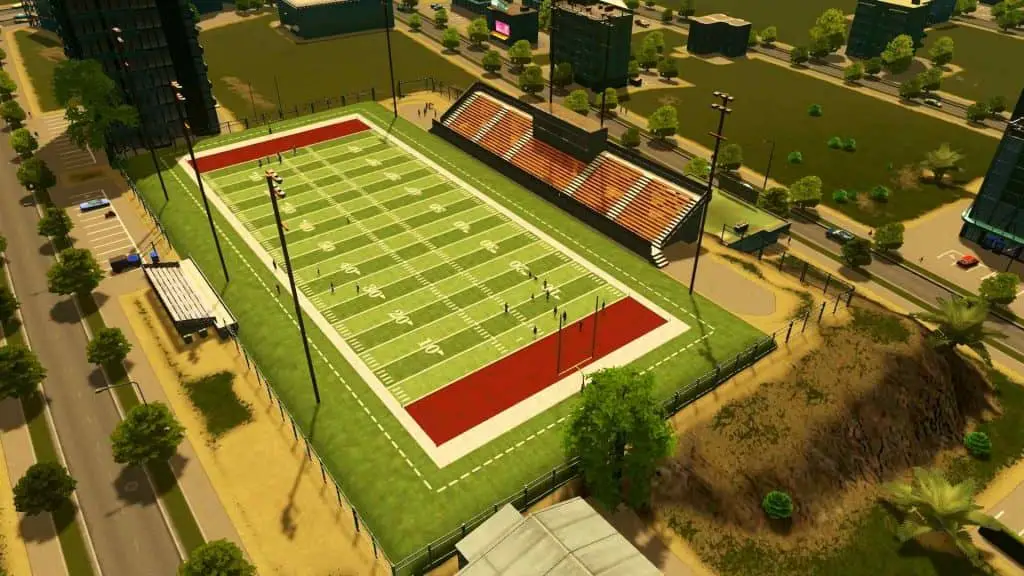 We love mods! Mods allow us to play a game with content we may have always wanted, but game developers have never made an update with this content. Luckily, many skilled players understand this and use their knowledge to make mods. Also, they are happy to share them with the community of players. However, the mods can be exciting, but there is also a certain risk.
The mods did not come from the official Xbox production so you use them at your own risk. Keep in mind that they can affect the performance of your game console.
If you don't like a mode and decide to disable it, you have to uninstall the game and reinstall it.
It may happen that some Xbox network features (as achievements) will be unavailable due to mods.
Be careful about your personal data, it can get exposed and the creator of the mod can get access to your Xbox network and device data.
Also, it can mess up with new updates of the game – future game updates may not be compatible with the installed version of the game due to the installed mods.
Accessibility features may be slow or may not work at all under the influence of mods.
Also, mods may not be suitable for every age, so if you are a minor some mods may not be for you.
Very importantly, Microsoft is not responsible for game mods and does not test or verify them, so you must know that you install each mod solely at your own risk.
Also Read: How to Make Money in Cities: Skylines?
Steps for enabling mods on Xbox One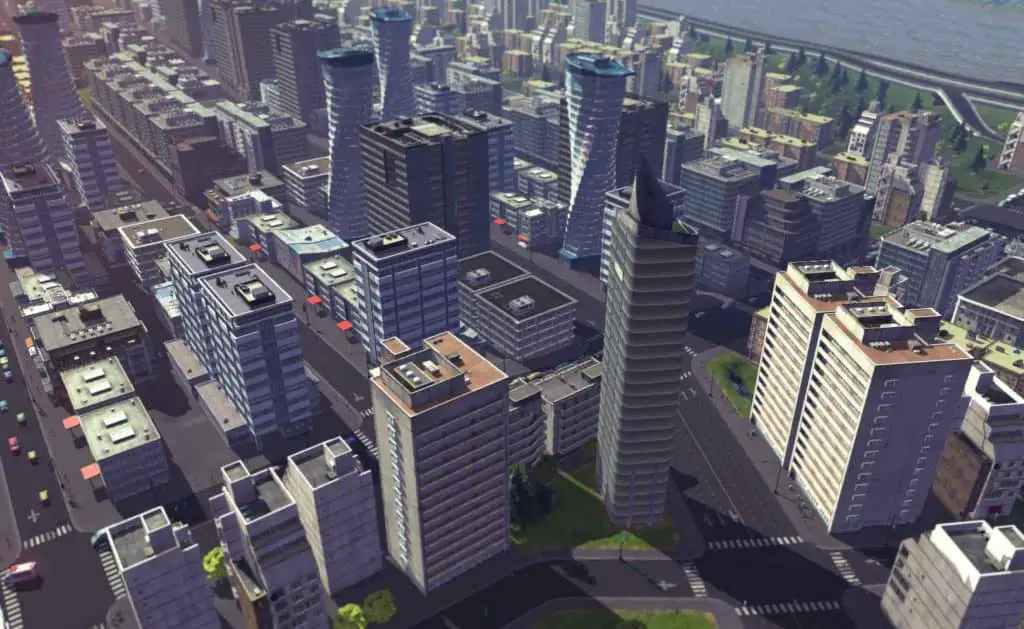 You must first run the Xbox app for Windows on your PC to see if the mod is compatible with the Cities: Skylines game. Go to the game's details page and look for This game can be modded.
Launch the Xbox One app and go to the game's details page to enable the mod. After that, press the More actions button and then choose to Enable mods and follow the prompts to enable the mod.
After these steps, you will be able to access the mods folder. All downloaded mods will be in these folders in order to work within the game. Furthermore, you can easily remove some mods from this folder if you have some mods that you don't like to play with anymore.
If you still can't decide which mod (or mods) you want to install in the game, we have prepared a list of some of the most popular mods for Cities: Skylines Xbox One edition.
This mod is certainly one of the funniest, and it is here to scare your citizens. The huge hamster statue will be as tall as the tallest buildings in your city and will drive fear into the bones of all citizens who pass by it. Muahaha. This mode doesn't have any special purpose but it's fun to have it in your game.
If you are a sports enthusiast and you think that your citizens must enjoy sports events, you have no choice but to add one of the offered stadiums with Football Parks mod that will beautify your city and strengthen the sports spirit of your citizens.
How about aliens visiting your city? Well, this is sure to boost the town's popularity. An UFO that will be added with this mod to your city will surely arouse the suspicion of the citizens about that strange flying phenomenon in the sky that they see walking around the city. Oh, if they only knew!
Did someone say vacation? What better way to spend your vacation than to visit a luxury resort and enjoy cocktails, fine food and relaxing while sunbathing. This is exactly what your citizens will get in this mod that inserts a real straight cruise ship in the game.
The Construction Sites mod gives your game a dose of reality, because it is possible to track progress as if the construction of a certain object is actually taking place. With this mode you can choose between different sizes of constructing area that will improve so much over time and construction that it will become a real product that can be upgraded with time.
Also Read: How to Build Tunnels in Cities: Skylines?
Final Thoughts
As you can see, there are plenty of mods you can install into your Cities: Skylines Xbox One game. Cities: Skylines is one of the most popular city-building games, and players love to play it on different consoles. In this article, we focused on the Xbox One version of this game and how to insert mods that make the game even more enjoyable.
If you follow these steps, you will easily be able to have different mods in your collection. Here are just a few of the most popular mods for the Xbox One version, and there are many more; just search them online.
Finally, we must mention that you install mods at your own risk because mods are not a product of either Microsoft or Paradox Interactive, the developer of this game. Mods can affect your performance or even mess up with your game console settings; also, when you install mods, you agree that your data will be exposed and that the mod's creator has insight into the data of your game console. While mods can be very fun to play with it, you should think twice if you want to risk your game with files from third parties. Good luck in building your perfect town!