Elden Ring won our hearts with the Game of the Year award and helped make 2022 a tiny bit more bearable. The fantastic game is brimming with exciting adventures, storylines, and heroic battles awaiting your first step into the Lands Between.
Elden Ring has proven to be one of the best open-world games with its scenic locations, rewarding exploration mechanics, and even the well-placed enemies that give you just the right amount of time to catch your breath before attempting to shred you once more.
Despite having beautiful locations, some areas are not just a simple matter of traveling and going inside. A great example is Oridys's Rise, the mysterious tower just south of Limgrave. Here is how to get into Oridys's Rise in Elden Ring.
If you are curious to know more about the location and the secrets that it hides within, it is suggested that you keep reading to find out all the details you need to know. You will find yourself inside Oridys's Rise in no time. Without further ado, let us get right to it!
Related: How To Get To Nokron After Radahn In Elden Ring?
Getting in Oridys's Rise in Elden Ring
After some fair progression in the game, players will come across a tower in the Weeping Peninsula known as Oridys's Rise. Unlike other locations that are awaiting your arrival and can be opened without any extra runarounds, there is a certain trick to gaining entry into Oridys's Rise. Here is how you can enter the tower.
Orydis's Rise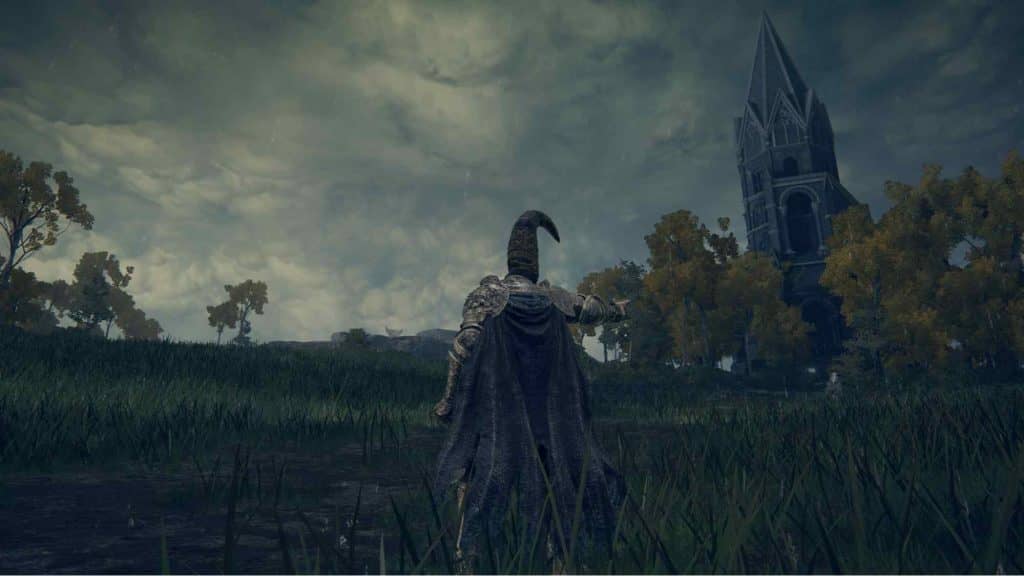 Image Credit: Fanbyte
A lone observation tower atop a plateau in the east of the Weeping Peninsula. Long since abandoned, the entrance is barred by a seal, presenting travelers with a small challenge.
The tower can be found in the Weeping Peninsula. Players can gain access to the location by jumping from the Spiritspring which is located east of the Castle Morne Rampart Site of Grace. This leads up to a tower on the rampart from which the eastern plateau can be reached. Oridys's Rise can be found on this plateau.
Players are met with an unexpected surprise when they finally reach the location. Before you get frustrated and think of leaving, read ahead to find out how to solve the puzzle and you will be in the tower in no time.
Sigyl Barrier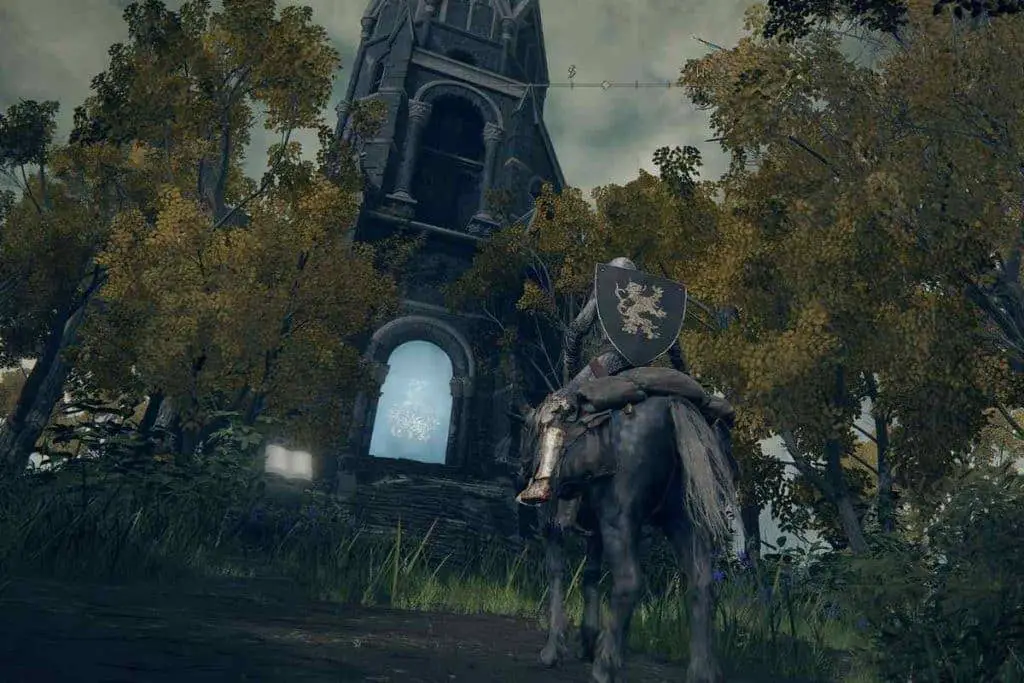 We have bad news. The unexpected surprise we mentioned was not a cookie. No, it was a magic sigyl barrier that is barring your entry into Oridys's Rise and there is not a lot to go on that would lead to solving the puzzle presented to you.
This is the point where some players contemplate whether entering the tower is even worth an additional challenge. Stay strong, impatient, Tarnished. The puzzle is actually quite easy but admittedly tedious when you are in a rush and just want to explore.
How To Get In?
By the entrance of Oridys's Rise, there is a statue that is holding a glowing book in its hand. You need to inspect and interact with the statue, which will then prompt you to seek three wise beasts.
These beasts are actually glowing tortoise phantasms. There are three of them in the general vicinity of Oridys's Rise and killing each of them will break off a fragment of the seal blocking your entrance.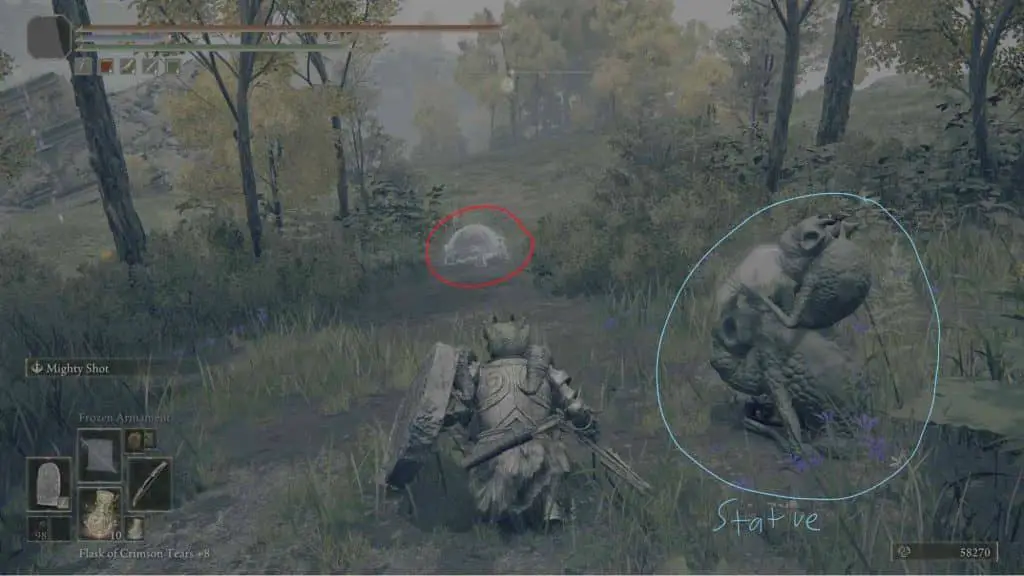 Image Credit: Fextralife
The first wise beast is directly opposite the entrance of the tower. Just head toward the north and it should be right in front of you. Kill it to break off the first fragment of the seal.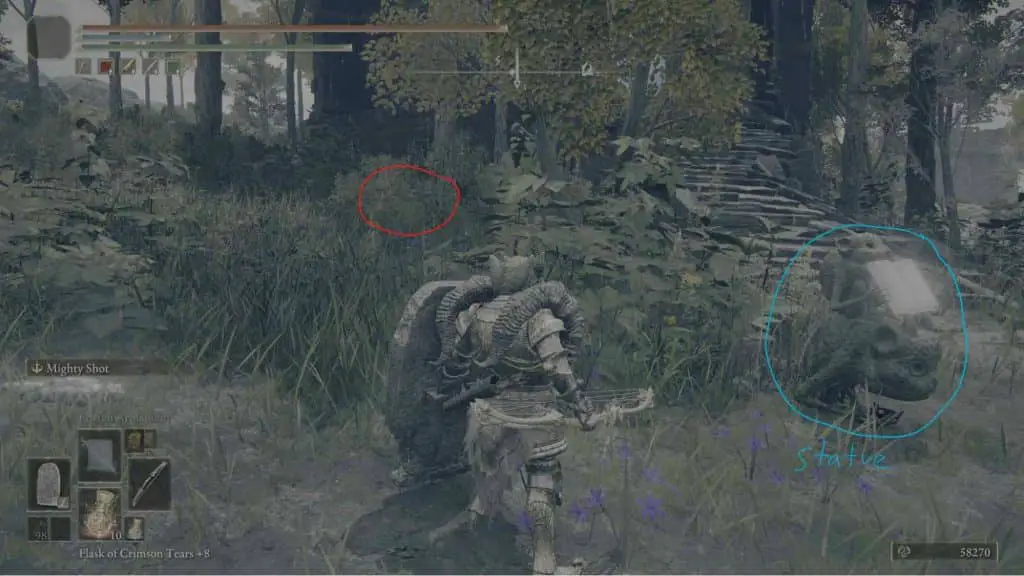 Image Credit: Fextralife
The three beasts become increasingly tricky to find. For instance, the second wise beast is hiding in the bushes to the left of the steps that lead up to the actual tower. Playing close attention will reveal that there is a faint blue light emanating from the bushes that reveal the beast's location. Kill the beast to break the second part of the seal.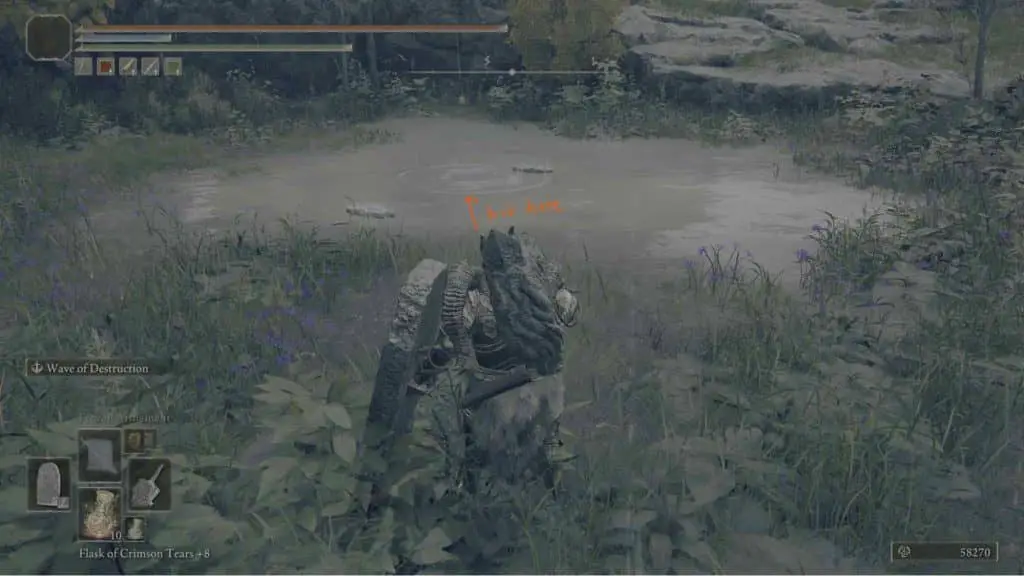 Image Credit: Fextralife
Real Tarnished are not afraid of getting their feet wet. Well, it does not really matter, because you will still have to get your feet wet to kill the final wise beast. There is a small pond in the southwest from the tower where the beast is enjoying a swim. It is initially invisible and will only show itself once it is hit. You can follow the splashes in the water to aim your attacks, and killing the beast will break the final part of the seal.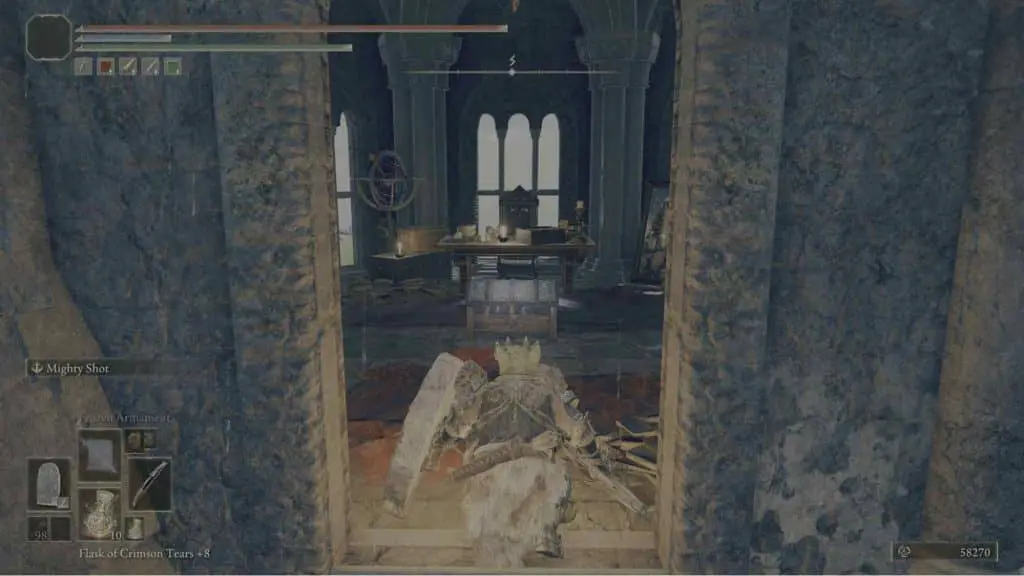 Image Credit: Fextralife
Once you have sought all three wise beasts, you will get a notification that the seal has been broken and lifted. Now you can return to Oridys's Rise and enter easily.
Is It Worth It?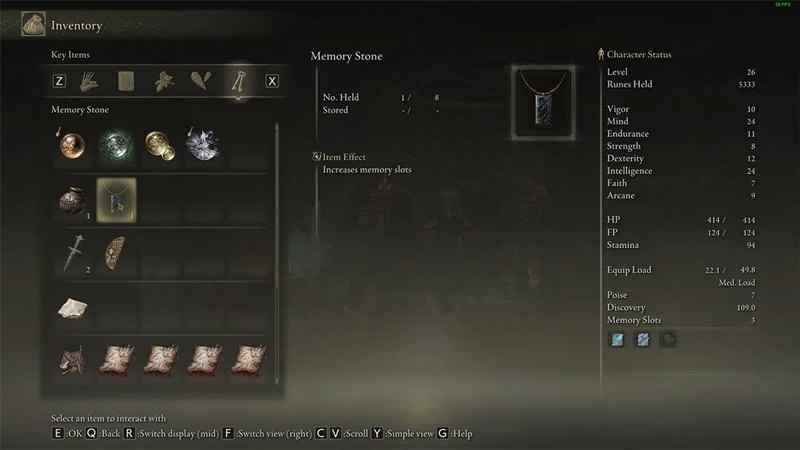 Is Oridys's Rise really worth reading this guide online after having given up yourself? What treasures and secrets hide behind it?
There are no enemies or NPCs or even any bosses inside the tower. All you will find inside is a Memory Stone. To find the Memory Stone, climb the ladder after entering Oridys's Rise and turn right to head upstairs. It is here where you will find a chest containing the item.
The Memory Stone is a Key item that increases your total Memory slots. That means you can equip even more Incantations and Sorceries on your person, which is certainly useful in combat. The official description reads,
A black, lightly beguiling stone.
Prized by the sorcerers who produce them.
Increases memory slots.
Said to be a fragment of the black moon that once hung above the Eternal City.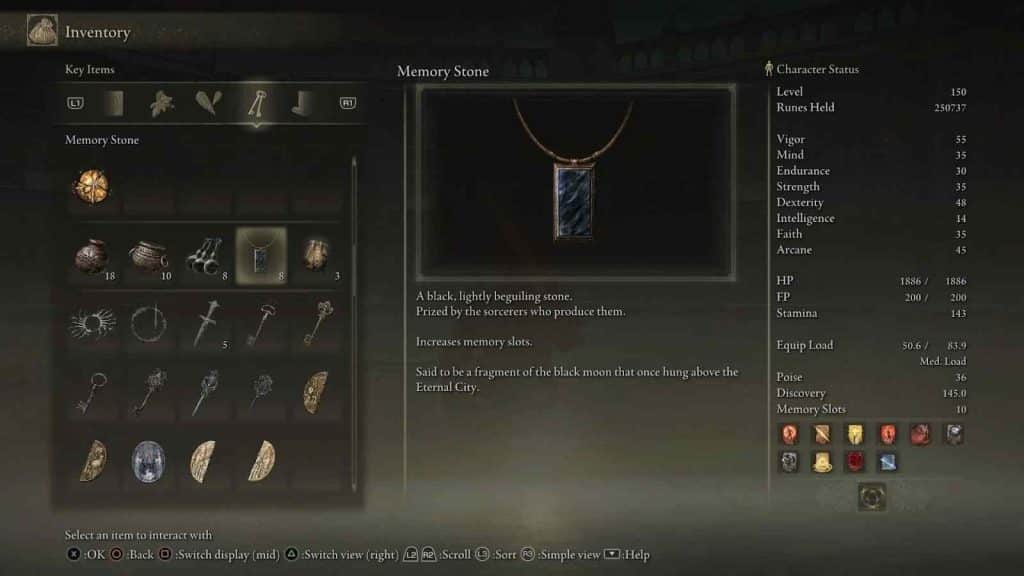 Back to the question at hand… is the Memory Stone really worth all this extra effort? If you are running a Mage build, then this is certainly worth the trip. In general? The game will play out quite the same even if you do not have the Memory Stone.
So, while having the item can be a nice bonus, it is not essential to the game. We recommend checking it out when you have some time or if you stumble across Oridys's Rise during casual exploration.
Conclusion
That concludes our guide today on how to get into Oridys's Rise in Elden Ring. It is nice to see a fair bit of dedication and puzzle packed behind a seemingly simple location and it makes for a fresh break from the main game. However, it can also be frustrating having to go around in circles when the answer does not come naturally to you. We hope you have fun with the rest of the game!
We sincerely hope our guide helped you learn more about getting into Oridys's Rise in Elden Ring. If it did, be sure to leave a comment down below and let us know. Your feedback is much appreciated. Good luck, Tarnished!