Blizzard Entertainment developed and released Diablo 3, one of the most well-known hack and slashing action role-playing video games. Seasons are also a part of Diablo 3, similar to Diablo 2's Ladders.
Seasons in Diablo 3 enable players to start again from the beginning, with no currency, resources, equipment, or characters from the non-seasonal portion of the game. If you're new to Diablo 3, you might be wondering what seasons are and how they work.
In this article, we will discuss everything related to seasons in Diablo 3, as well as how they work. 
Also Read: How To Farm Forgotten Souls Diablo 3
What Is a Season and Why Should You Play It?
Seasons are an optional, repeating game feature that allows players to level a Normal or Diehard character from the ground up without any previously gained items, paragon levels, resources, or currency every few months.
Reliving the beginning stages and witnessing a character improve in tremendous steps is a major advantage of the Season. Seasons, like Regular and Hardcore game modes, are distinct, and it may seem daunting that your Seasonal character will have to start from scratch with his own stockpile, experience, and Artisan growth.
What Happens When a Diablo 3 Season Ends?
If you're a Diablo 3 fan, you're probably wondering what will happen when a season comes to a close.
Your seasonal character will quickly become a non-season character at the end of the seasons, allowing you to play him and distribute the gears between all of your characters.
However, the seasonal achievements for all of those seasons are still available on Diablo's main website.
Also Read: How to Get Deathwish in Diablo 3?
Are Seasons Good for You?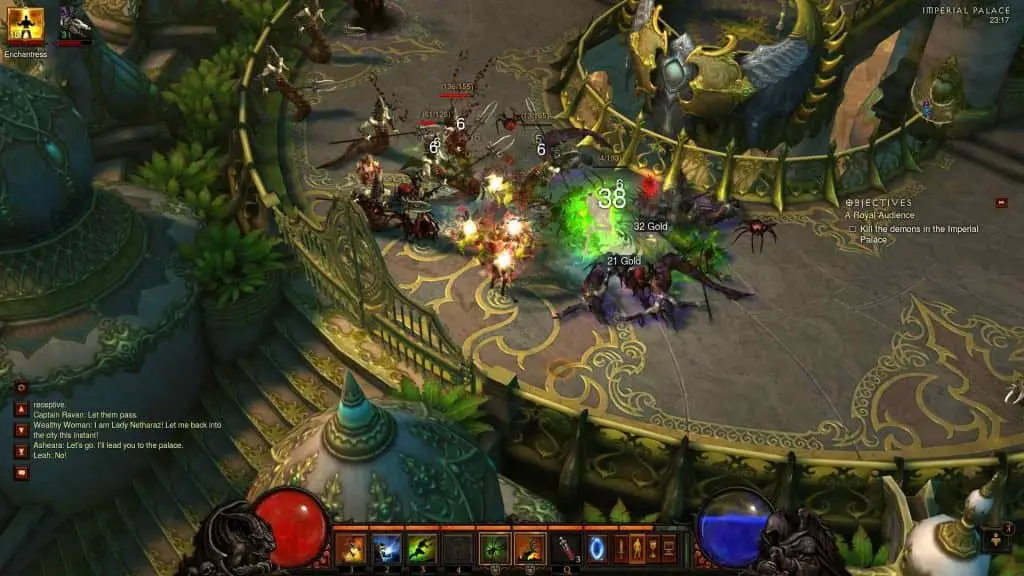 It all depends on your style of play and how you want to exit the game. Are you interested in beginning from the ground up and seeing how far you can get in 10 to 12 weeks?
Do you wish to increase your position on the seasonal leaderboards? If you require these things, seasons are a fantastic method to achieve it since you learn the clashing as you level it.
However, if you feel like you've invested far too much time in your existing character and wouldn't want to lose it, there's nothing wrong with sticking with the no-season.
Understandably, some people enjoy seasonal activities while others do not.
How To Create A Seasonal Hero?
A checkbox will appear on the Character creation screen, directly below the Hardcore Hero option, during a Season. When the Season isn't available, it's greyed out, and when it is, you may click that box to create a Seasonal Hero. You can enjoy a Hardcore Seasonal Hero simply by clicking a box, and if you're feeling brave, you can try it out.
How Do Season Objectives Work?
Season goals are introduced with every new season in Diablo 3. As you complete these, you'll move closer to the seasonal prizes, including whole outfits for your favorite characters. The objectives seldom vary from season to season, but knowing what you're up against makes it simpler to complete the challenges quickly.
Also Read: How To Reforge A Weapon Property To A Socket At The Mystic?
Objectives
You must complete four chapters of goals to receive the base prizes of your chosen class's gear set, a portrait frame, and a pet. Each chapter has around fifteen goals. They're all there to help you become stronger, explore the Adventure Mode areas, and get the most out of crafting. These goals fall into four main categories: artisans, crafting, bosses, and Adventure Mode.
Artisanal Objectives
It's not difficult to achieve artisan aspirations. Most of the time, all you need is money, which Diablo games provide enough of. You'll require more specialty components like Demon's Breath at higher levels, but that only means you'll have to reach Torment difficulty and beyond faster.
Crafting Objectives
Working on your gear-making is the focus of these goals. No, not the sort where you work with a single artisan. Equipping jewels and dismantling weapons are common examples. The objectives list for all four chapters, for example, includes various Kanai's Cube interactions, such as collecting the cube.
Boss Goal
Although most of the seasonal action takes place in Adventure Mode, these objectives might also be considered "plot goals" as well. The game simply ensures that you battle all of the game's most crucial bosses.
Adventure Mode
Adventure Mode thrives in this situation. The Great Rifts, Keywardens, and Treasure hunts are all crucial to completing all of your objectives and leveling up your character quickly. While you may play the majority of a season in Story Mode, it only serves to simplify the issue.
Also Read: How to Add Diablo 3 to Steam?
Conclusion
Whatever strategy you take to Seasons, make sure you're doing it for the right reasons: having fun and growing as a character. The meta has been chastised for its RNG-heavy endgame, but it doesn't explain why the same players keep emerging at the top of the Leaderboards. They are, without a doubt, the ones who approach the Season as a marathon rather than a race, easily outperforming others who go all out at the outset and burn out by week two.