What is BDO?
Black Desert Online (BDO) is a popular fantasy online role-playing game, with the massive multiplayer mode the public favorite (also known as MMORPG). The game, originally developed by Korean video game developer Pearl Abyss, was initially launched on Microsoft Windows back in the year 2015.
The MMORPG game is now listed on the established gaming platform Steam. This widely recognized game is filled with a plethora of action and adventures. The adventures also include creating real-life resources from scratch.
Chandeliers are furniture pieces that are required to brighten up your house. Making chandeliers in BDO requires wild beehives. Your house will be gloomy without these, and you will have a difficult time utilizing them for something. A homeowner must always have at least two chandeliers in their home.
For crafting chandeliers, you first require access to 3rd level furniture workshops located in Mediah or Calpheon. It is also possible to craft the copper and tin finished chandeliers in a Calpheon workshop and maple decorated chandeliers in a Mediah workshop.
Also, you must have the necessary supplies on hand, as well as a worker capable of producing the chandeliers.
Also Read: Key Differences Between BDO and Remastered
Materials Required To Make Chandeliers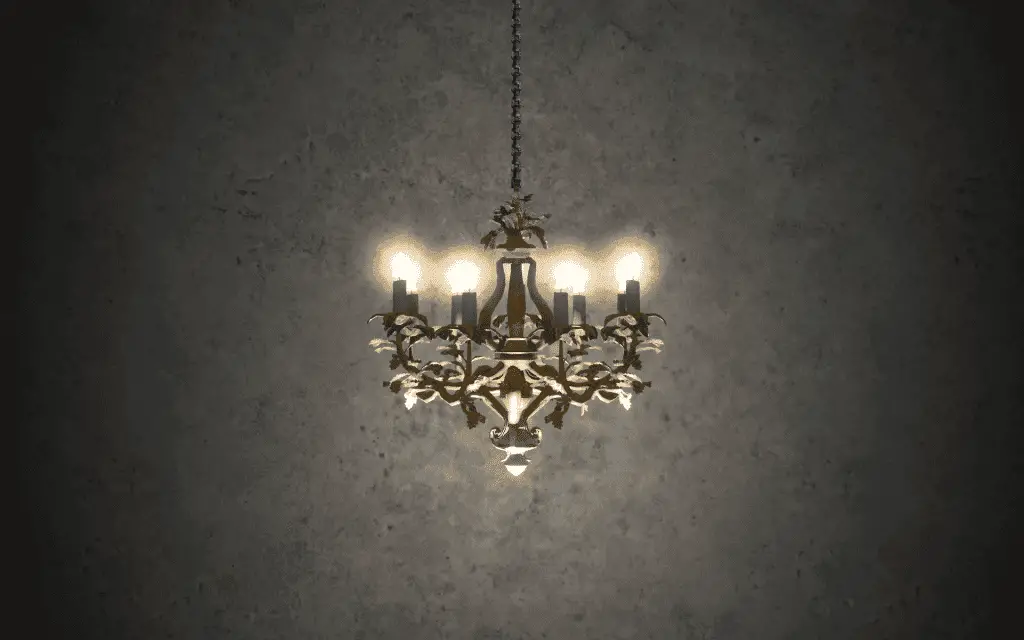 Luminous Beeswax Chandelier with Tin Decoration
12x Black Stone Powder
10x Wild Beehive
1x Iron Ingot
3x Tin Ingot
Luminous Beeswax Chandelier with Copper Decoration
12x Black Stone Powder
10x Wild Beehive
1x Iron Ingot
3x Copper Ingot
Luminous Beeswax Chandelier with Maple Decoration
12x Black Stone Powder
10x Wild Beehive
1x Iron Ingot
3x Maple Plywood
Also Read: How To Get Jarette's Armor In Black Desert Online
Where Can I Find Wild Beehives to Make Chandeliers?
Wild beehive is the most difficult of these resources to get. Wild Beehives may be found in the Balenos forest, which is located approximately southwestern part of Veila. You have to utilize a matchlock to fire at the beehives inside the trees in order to acquire them.
You may hire a practice matchlock via Daphne Delucci in the Balenos Forest's DeLucci farm if you're not equipped with a proper matchlock. The matchlock requires two contribution points for rent, and although it has just ten durability points, you may always give it back and re-rent it to restore its full durability.
Earlier, the setup would be in such a way that you could only fire at wooden beehives with the help of a practice matchlock, and the hives would remain unharmed if you used other matchlocks. The situation has changed, and you can now utilize any kind of matchlock to shoot the beehives.
After obtaining a matchlock, you must locate beehives throughout the Balenos Forest that might be difficult to locate. Fortunately, Daphne gives you a task to knock down five beehives (unless you've already done so), making it much easier for you to sport the beehives upon their flashing.
To take them out, click left once, target with the practice matchlock towards the beehive, and then click left again to take it out. After shooting the wood beehives, scavenge the remnants on the dirt to find the wild beehives, which should be around 1 to 3 per beehive you take down.
Beehives may also be purchased in the market, although they are seldom available.
Where Can I Find Black Stone Powder?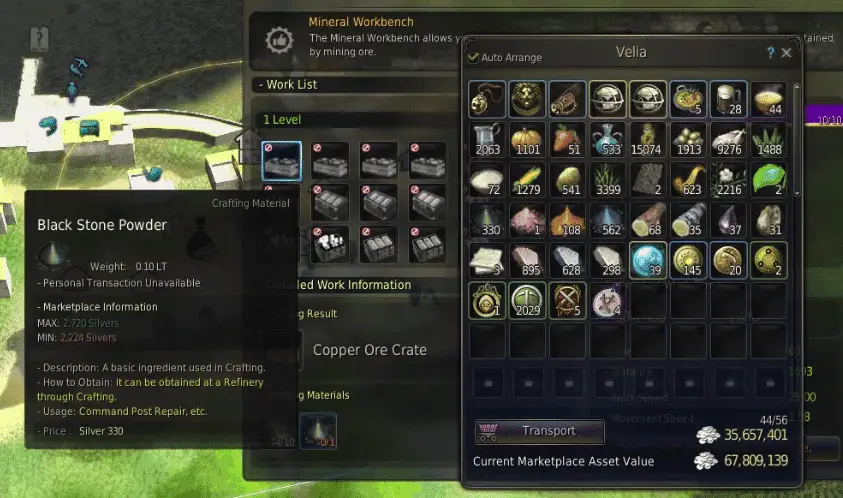 The market is typically an excellent place to acquire black stone powder. You may also purchase the market's cheapest magic crystals then crush them down. Doing so will enable you to get black stone powder at a fraction of the price you'd pay on the central market.
The difficult method to obtain black stone powder would be to mine any type of rock, after which you obtain a rough stone. After that, you must spend contribution points inside a refinery and also hire a worker to convert your rough stones to black stone powder. For every two rough stones, you get a black stone powder. This method is not recommended.
Also Read: How to Do AFK Strength Training in Black Desert Online?
Where Can I Find Plywood and Ingots?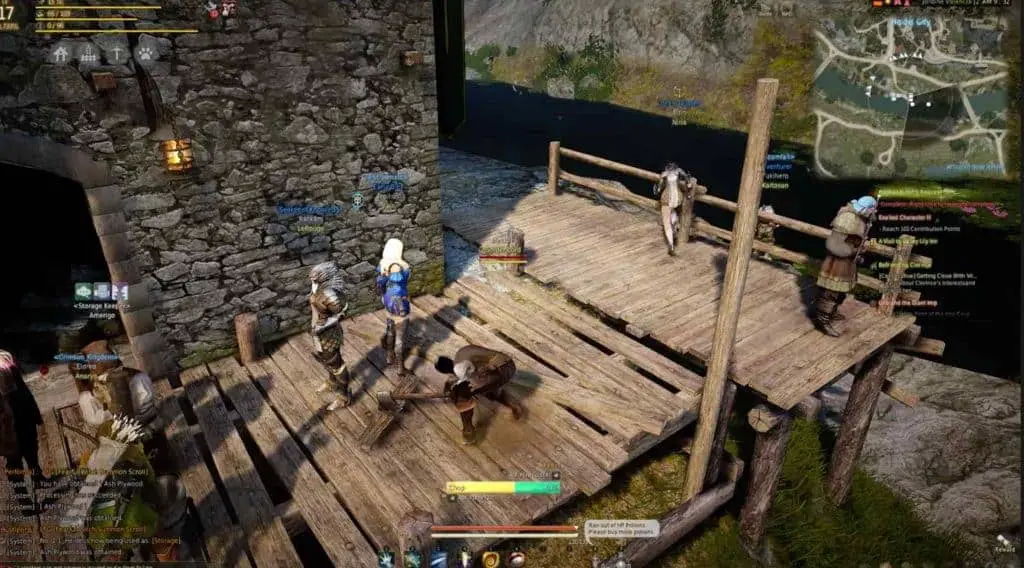 In order to obtain ingots, you must heat their ores. To make tin ingots, for example, you must first obtain tin ore, melt it into molten tin shards, and then heat them even further to tin ingots.
To make maple plywood, one must first obtain maple timber. This is then processed to maple planks before finally becoming maple plywood.
In BDO, you receive ore through mining multiple rocks, whereas timber can be obtained via timber trees. You may have your employees collect the resources for you. Alternatively, you can just purchase the resources from the market since plywood and ingots are widely available.
Final Thoughts
In Black Desert Online, chandeliers are essential if you want a well-lit house, and you can only craft chandeliers if you have wild beehives. Fortunately, after reading this article, you know exactly where to find all the ingredients to craft different types of chandeliers in BDO.