Life in the black desert is filled with challenges, fun, and adventures. One of the features of BDO that have made it a significant hit among players worldwide is its photo-realistic graphics. With Black Online Remastered, Pearls Abyss has taken these realistic visuals to an unimaginable level.
Since BDO Remastered is a revamped version of Black Desert Online, they share so many similarities. You can engage in your grinding, fishing, wars, gear upgrades in either of the versions. However, there are some things you must know before choosing between BDO and BDO Remastered. Let us consider some of the key differences between Black Desert Online and Black Desert Online BDO Remastered.
Also Read: How To Get Jarette's Armor In Black Desert Online
1. Graphics
The key reason Pearl's Abyss introduced BDO Remastered into the market is basically to enhance its graphics. BDO Remastered is designed with more gloss. Although BDO Remastered was created to add to the fascinations of the black desert, many players have found it challenging to meet its system requirements.
To solve this problem and enjoy all the benefits that BDO Remastered has in store, we will show you how to choose the best system, and video cards for BDO Remastered at the end of this article. Bear in mind that once you have the right system and video card with the highest graphics settings, you will enjoy the photo-realistic fantasies of Black Desert Online BDO Remastered.
2. Flips Per Second (FPS)
Black Desert Online can deliver a higher flip per second irrespective of where you are playing it than the BDO Remastered version. Black Desert Online can comfortably provide over 65 flips per second. BDO Remastered players have found it difficult to achieve 45-50 flips per second. This challenge does not mean that BDO Remastered cannot run at higher FPS.
To enjoy your BDO Remastered at high resolutions and flips per second without stutters and freezes, you need a sound system or video card. The good news is that computers and video cards that can run BDO Remastered at 60FPS are available in the market.
Also Read: What To Do With Golden Coelacanth And How To Sell It?
3. Screenshots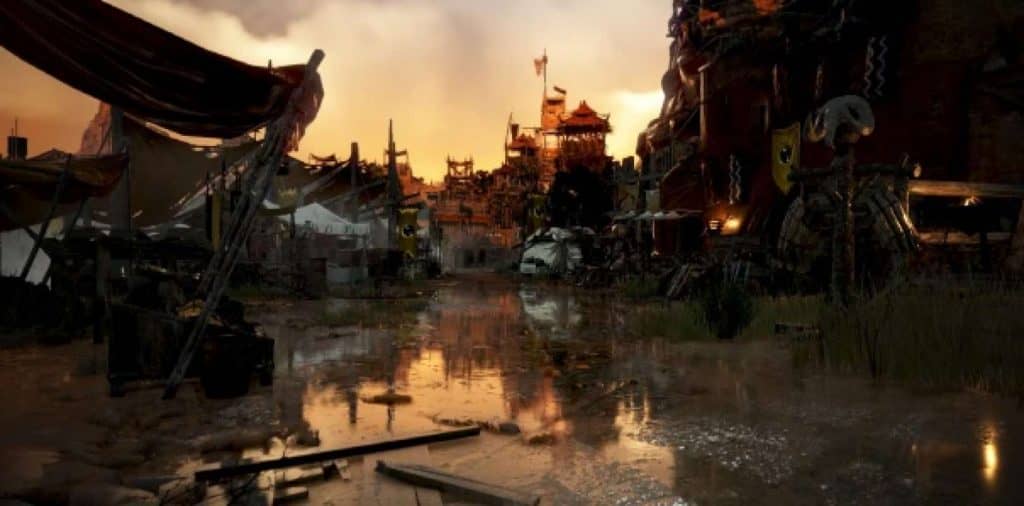 Many adventurers in BDO Remastered are so much in love with it because it allows them to take beautiful screenshots. Remaster gives a better HD resolution. Using your PRT screen on your PC, you can take beautiful screenshots while playing BDO. To locate your beautiful screenshots, click your document, open your Black Desert Online folder, and discover your screenshots in your screenshots folders.
4. System Requirements for Black Desert Online
Black Desert Online is known to work well with an average system, mobile, and video cards. BDO Remastered does not work well on all devices. Even the recommended GPU system on the site can hardly play BDO Remastered. This has made people assume that the system requirements in the website are for Black Desert Online and not its BDO Remastered version. The system requirements for BDO are the ones stated below:
GTX 1080
GPU: Minimum GTU required is GTS 250, Radeon3870 X2, or GeForce 9800GTX.
Window Operating System: Window 10 32bits or 64 bits
Processor speed: intel core i3-530 2.9GHZ
GPU Recommended: AMD RX 480, NVIDIA GTX 970
System Requirements for BDO Remastered
NVIDIA's GeForce GTX 1660 Ti can run 60 FPS at a resolution of 1080p. Other video cards that can run BDO Remastered are shown in the table below:
Nvidia GeForce GTX 1080
AMD Radeon RX 5600 XT
AMD Radeon RX Vega 64
Nvidia GeForce RTX 2060
AMD Radeon RX Vega 56
Nvidia GeForce GTX 1070 Ti
Also Read: How To Separate Stacks Of Items In Black Desert Online
5. BDO Remastered Has a Higher File Size Than Black Desert Online
Black Desert Online is older and more popular. However, it may shock people to learn the size of the BDO Remastered version is greater than the size of Black Desert Online. Black Desert Online is a little less than 40 Gigs in size. To download black desert BDO Remastered, you need to reserve a staggering memory space of 120 gigabytes.
Players prefer Black Desert Online because of its higher FPS and see no reason for switching to the BDO Remastered versions. Their significant difference is surprising. However, after learning that the BDO Remastered version has higher resolutions and graphic quality, it will become easier to digest. Images with higher resolutions have larger sizes when compared with pictures of lower resolutions. 
Conclusion
There is no dull moment in the black desert. To make the game as close to reality as possible, Pearls Abyss has introduced the BDO Remastered or revamped version of Black Desert Online. You can enjoy all the benefits of playing Black Desert Online in BDO Remastered. Nevertheless, it takes systems and video cards with high specifications to comfortably display its graphics because of its high graphic quality.
Players of the revamped version on low PC and video cards have complained of stutters and freezes and low FPS. As a solution to this, it is advised that players should play the revamped version on video cards that can run 60FPS at 1080P resolution. Pearls Abyss is so passionate about BDO Remastered. They keep promoting it and hope that you will afford the minimum system or video card required to display its glorious HD visuals.