Unless you have been living under the world's most enormous rock for the past few months, you have probably heard of Elden Ring by now. FromSoftware's latest game took the entire world by storm, winning the hearts of critics and players alike.
If you still have not experienced the hit fantasy action-adventure RPG, here are 10 reasons you should consider buying Elden Ring.
10 reasons for buying Elden Ring are:
It's A Spiritual Successor to Dark Souls
Immersive Setting and Storyline
Vast Open World
George R.R. Martin Wrote the Mythos
Polished and Engaging Combat
Awesome Bosses
Most Accessible FromSoftware Title
Diverse Playstyles
Deep Lore and Side Quests
Replayability
Should You Be Buying Elden Ring?
Is Elden Ring REALLY worth it? If doubts still float around in your mind about whether you should consider investing time and money into Elden Ring, keep reading. We will be discussing the various enticing features of the game and hope that helps you reach a decision. Without further ado, let us look at 10 reasons why Elden Ring is worth buying: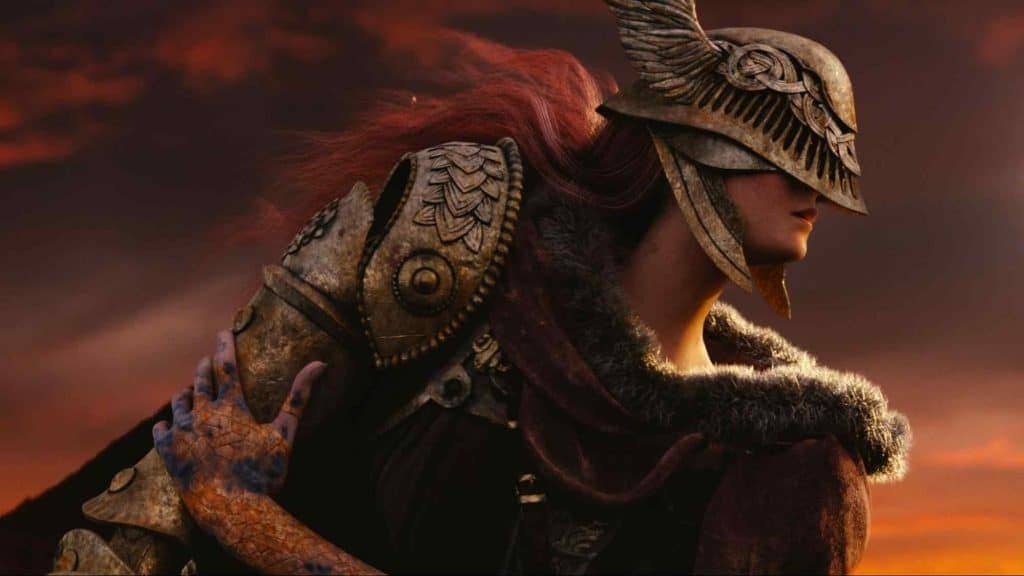 10. It's A Spiritual Successor to Dark Souls
If you have been a fan of the Souls series and other FromSoftware games like Bloodborne, Elden Ring might float your boat. Fans of the Souls series were desperate for the next game that would sate their cravings for Miyazaki's masterpiece.
Elden Ring is considered a spiritual sequel to the Dark Souls games, having several similarities and hints of the Souls formula in its gameplay and design. However, it is still different enough to retain its individual identity and offer Souls veterans and new players alike engaging and entertaining content not seen before.
9. Immersive Storyline and Setting
Set in the fictional landmass known as The Lands Between, crawling with demigods, Elden Ring has a superb setting that is the selling point for a lot of players.
Even if you have no prior FromSoftware game experience, Elden Ring might be for you if something about an epic medieval fantasy full of demigods, heroes, victories, and tragedies get your heart racing.
 8. Vast Open World
Elden Ring deviates from the SoulsBorne formula of linear games and instead drops you in one of the most immersive and densely-packed open worlds ever seen. The non-linear open world always seems to have something new to offer. There is immense room for exploration and Elden Ring players can easily pour in hundreds of hours lost in exploration.
There are eerie dungeons you can clear or enchanted forests crawling with nightmarish creatures you can get lost in. Exploration is crucial for the full Elden Ring experience whether it be for the search for better materials and weapons or simply to revel in the beauty of the intricately-crafted world with many tales to tell.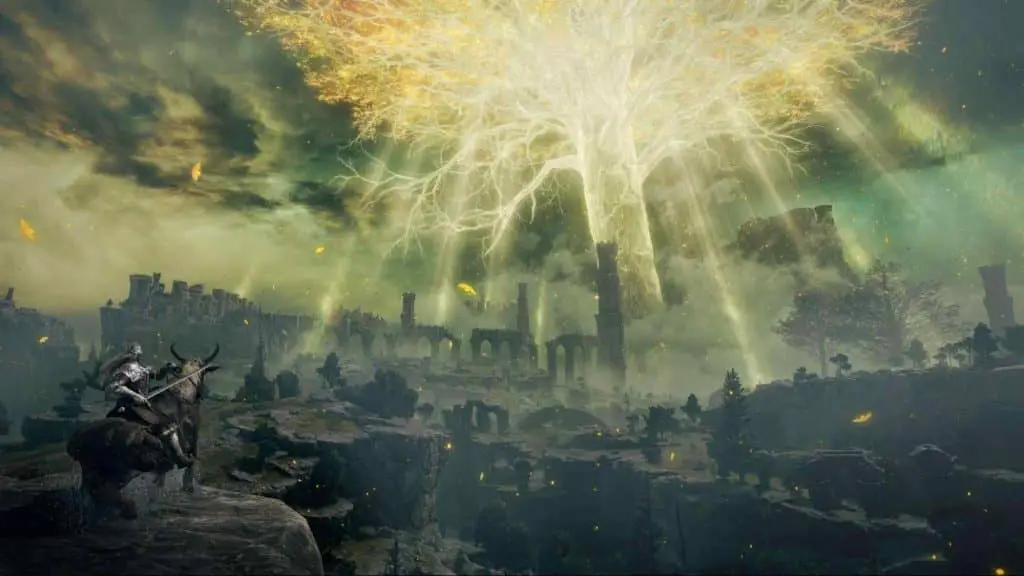 7. George R.R. Martin Wrote the Mythos
It is no mystery that Elden Ring was launched to resounding universal acclaim. FromSoftware brought legendary George R.R. Martin onboard to write the setting of the story. The masterful touch of the renowned fantasy writer amped the hype and quality of Elden Ring to above and beyond.
The Game of Thrones series' author wrote the entire mythos which was the rudimentary element of Elden Ring's development. If you're a fan of Martin's excellent narrative works, then Elden Ring is a treat you do not want to miss out on!
6. Polished and Engaging Combat
It seems as if every single entry to FromSoftware's catalog is an upgrade from the last. Elden Ring is no different. Seeing improvements in almost every department in comparison to its spiritual predecessors, Elden Ring has some of the most polished and smooth combat seen in gaming.
There is a great deal of depth to the combat system and players are punished heavily for relying on cheap tactics and cheeses. Players are expected to familiarize themselves with the combat and adjust their playstyle according to the situation at hand. The best part? None of it feels like a chore!
5. Awesome Bosses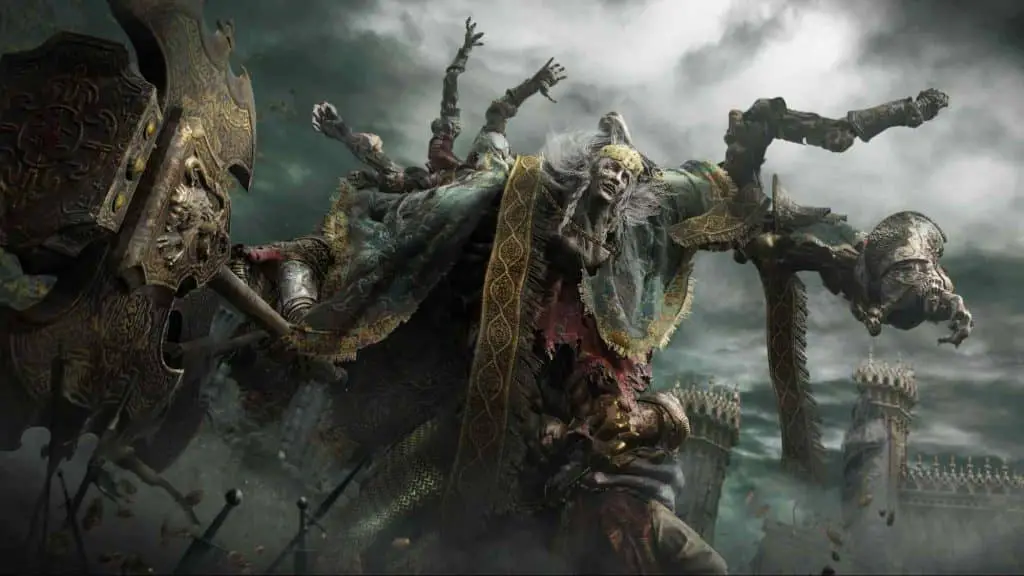 The bosses in Elden Ring are the cherry on top! There are a total of 120 bosses in Elden Ring ranging from graceful warriors to intimidating dragons to gargantuan beasts waiting to tear you apart. Several of these bosses have unique designs and it is no exaggeration to claim that Elden Ring has some of the best and most visually striking bosses to date.
If you are someone looking for an exhilarating challenge that leaves you awestruck, consider looking into Elden Ring. Bosses are scattered throughout the massive map of the game and if you're ever stuck at one, consider coming back later.
4. Most Accessible FromSoftware Title
Whether you've been a fan of the Souls franchise and the rest of FromSoftware's catalog or have been hesitant to jump into these games due to their (frankly overhyped) difficulty, Elden Ring will certainly please people on both sides of the fence! Elden Ring, unlike its unforgiving siblings, is much more merciful to new players.
Not only does the open world structure grant leniency to players who would otherwise be facing a wall and an intense difficulty spike, but the comparatively slower pace of the game earns it the title of the most accessible title by FromSoftware. So, if you were looking for a place to get into the FromSoft games, Elden Ring is a fantastic place to start.
3. Diverse Playstyles
Elden Ring has a great, varied build variety to offer its players. This means that players can experiment with various builds and weapons. Even your starting class in Elden Ring can influence your character's fate. The plethora of weapons and builds at your disposal is exciting and leaves large room for replayability.
You can choose to take on the persona of an all-powerful sorcerer and cast spells on enemies from afar, or you could equip a Greatsword that seems like something out of a Kentaro Miura work and go ham on your enemies in close range. Really, the possibilities are endless!
2. Deep Lore and Side Quests
In true Miyazaki fashion, Elden Ring, much like its sibling games, has deep and impressive lore. This is further decorated by the involvement of George R.R. Martin. Aside from the main storyline, doing the character questlines will make the deep and elaborate lore manifest.
The majestic world of Elden Ring and its deep, dark secrets are brought to light in pure Souls-like fashion should a player choose to invest the time exploring and completing questlines. If that sounds like something you would be into, Elden Ring is a perfect fit for you!
1. Replayability
Oh, you finished the game? Finish it again…and again… and again! Elden Ring has so much content to offer that it is nigh impossible to experience all of it in a single playthrough.
Even if some madman/hero manages to achieve that, the addictive nature of the game and its world will keep you coming back for more. With one of the most layered and well-crafted levels in FromSoft games, Elden Ring will have you coming back for more, pouring in hours well past your first run.
If you are looking to be entertained for hundreds of hours by a game with massive replayability potential, then Elden Ring is for you!
Conclusion
This was our article on 10 Reasons Why Elden Ring is Worth Buying. The game has a lot to offer which makes it appealing to a vast demographic. Leave a comment below and let us know if this article was the final nudge for a very worthy purchase. Good luck on your heroic ventures into The Lands Between!