If you have just started playing Black Desert Online exploring Copper Ingots in the game, this article is for you. In this article, we will be covering everything that you need to know about how to make Copper Ingots in Black Desert Online.
Black Desert Online is an action-based game where you will have free movement and manual aiming, just like any third-person shooter. The game offers its players the option to do almost anything like housing, farming, fishing, and trading, among others. It even features battles between players with siege events and castle battles.
Black dessert is popular because of its advanced features and character customization. The game is like reality, where you can do almost anything.
One of the most common questions newbies ask is how to create copper ingots in the game. So if you have the same question, continue reading the article and make sure to read it till the end to get a complete overview.
With this guide, you can create any metal ingot as they all follow the same basic model. However, before that, let us first understand what Copper Ingots are and how they affect gameplay.
Also read: How to Join a Guild/Clan in Black Desert Online?
Copper Ingot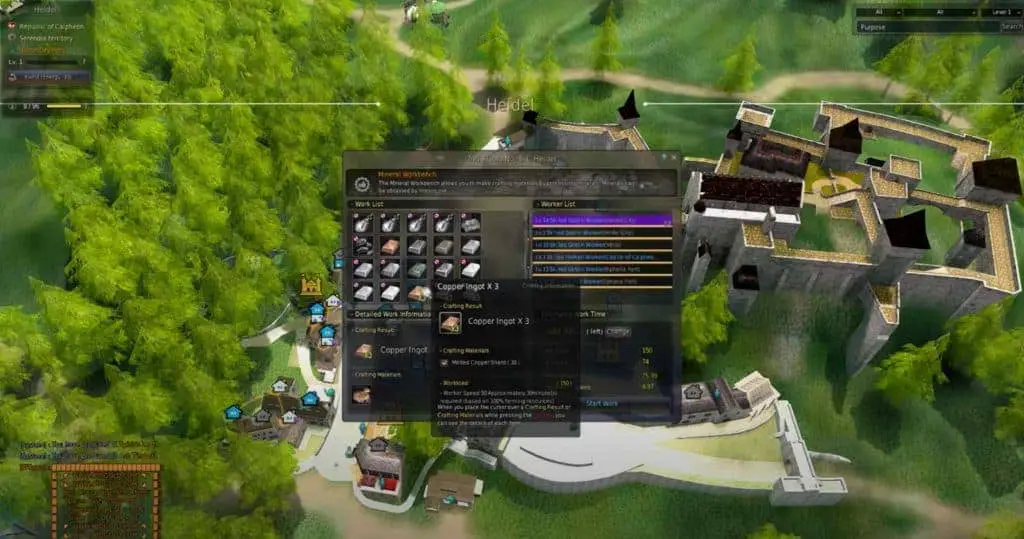 In Black Desert Online, the copper ingot is a very potent metal used to craft important weapons and tools. The general definition of the copper ingot is a material that has been processed and may or may not be used in crafting.
You can change the form of copper ingots with the help of processing and alchemy. The weight of copper ingots is around 0.30LT. Copper ingots hold great importance in the game. They are necessary to craft many fundamental tools in the game, like utensils or creating any sort of weaponry.
Let's jump straight to the steps of creating your first copper ingots.
Steps for Creating Copper Ingots: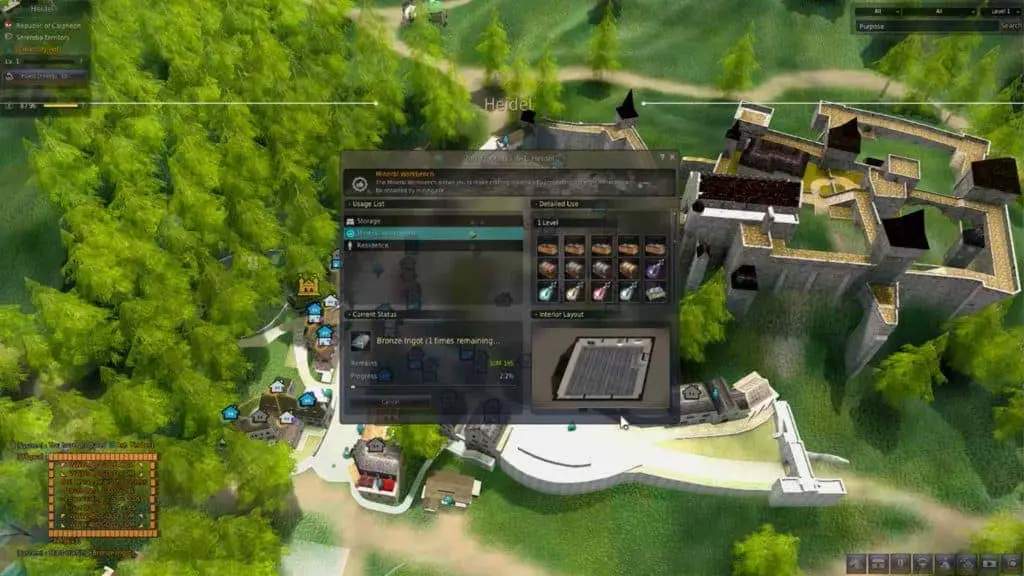 Here are some quick steps, following which you can create copper ingots in the game:
Before starting to craft, it is important to collect ores from either through gathering workers or from the marketplace. These ores will be processed into metal shards, and further will be processed into metal ingots. As you want copper ingots, you will have to collect copper ore.
After collecting the copper ores, it is time to start processing them into copper shards. This cannot be done by any worker. You have to either do it by yourself or get it done by any of your team members.
Press L to open the processing menu, then go over to heating and right-click to put every ingredient into the recipe, and then start the crafting. This will take five copper ores per try, and you will receive one or two shards each time.
After getting the copper shards, you have to open the processing menu, as said before, and put all the shards into the recipe. The recipe takes ten shards for one or more one copper ingots.
Here is an alternative way that you can use to create copper ingots:
The process of getting copper shards is the same as mentioned in the previous steps, but in this way, to get the copper ingots, you have to convert the shards by using the NPC worker system.
At the start, you will need a mineral workbench which you can find in almost any town in the game.
After you have got the mineral workbench, place your shards into the storage of the workbench.
You will need ten shards, but here, you will need one ingot rather than two ingots.
After this, you have to simply select the mineral workbench, enter manage to craft, and select the finger you want to produce. You can select either 1, 3, or 5 fingers to produce at once, and you can also select change to type in the number of times you want your worker to repeat the work.
After that, just let your worker do his thing, and your ingots will be transferred to your storage when they are done.
Always remember the equation: five copper ores are equal to 1 or more than one shard, and ten shards are equal to 1 or more than one copper ingot.
Also read: How To Duel Another Player In Black Desert Online?
Bottom Line
That was everything that you needed to get started with making copper ingots in Black Desert Online. Upon successfully crafting these metals, you are sure to get a big edge in all your future gameplay.