The parry mechanic is a staple in FromSoftware games; drifting through each entry in one form or another, Elden Ring allows the player to parry enemies too, following up with a riposte that smacks their senses to oblivion.
The parry makes boss fights and tougher enemies much easier should you invest in learning their timings and tells. If you have been playing Elden Ring and finally made your way to Margit, you might want to give this article a read, where we answer whether you can parry Margit in Elden Ring.
The answer is, yes. Margit can be parried in Elden Ring. However, only the melee attacks performed by Margit's right-hand sword can be parried. This means that players can parry Margit's sword but not his dagger and hammer.
If you would like to know more about Margit's attacks that can be parried, we suggest you keep reading ahead. We will be discussing how and when you can parry Margit to make this boss fight a cakewalk. Without further ado, here is our guide on whether Margit in Elden Ring can be parried:
Also Check Out: Can You Upgrade Armor in Elden Ring?
Can You Parry Margit?
As aforementioned, Margit can indeed be parried, although not completely. He has a set of moves that the player can parry and follow up with a devastating riposte attack of their own. Here is how and when to parry Margit:
How to Parry Margit?
Shield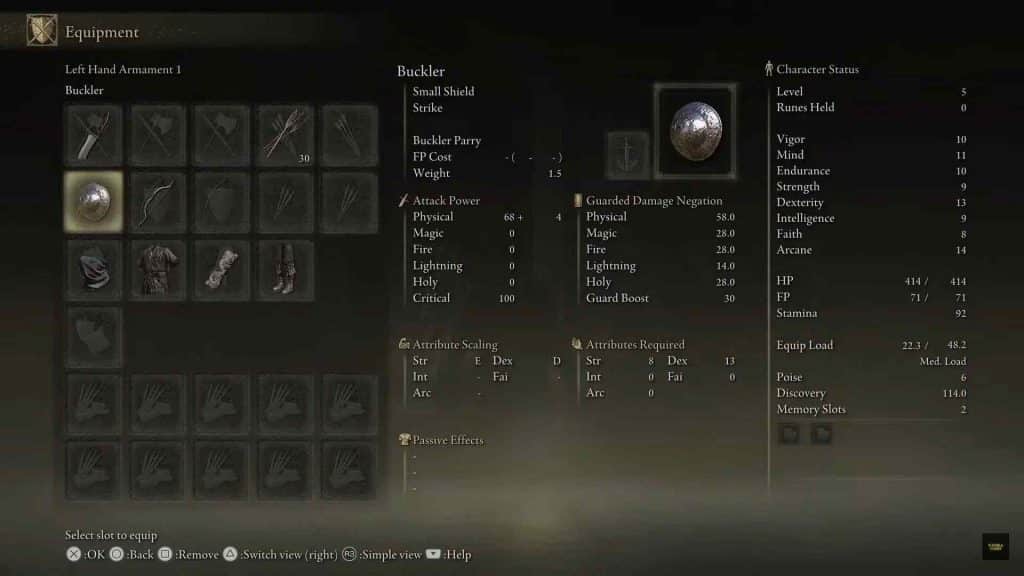 Like any other parry-able foe in Elden Ring, Margit: The Fell Omen can be parried with a shield that has the Parry skill attached to it. Yes, it is a requirement to have a shield equipped to be able to parry incoming enemy attacks.
Some shields even come with their special Parry skill, like the Buckler Shield Parry. Most wooden shields will contain the Parry skill by default. Equip any one of these and they will get the job done!
How To Parry
Once a player has equipped a shield with the Parry ability on their left hand, they can proceed to parry Margit. To do so, simply wait for one of his parry-able moves (listed below) and press L2 (Left Trigger on Xbox) as the attack is about to hit you.
If you time it correctly, you will hear a loud sound and can then follow up with a riposte attack.
When to Parry Margit?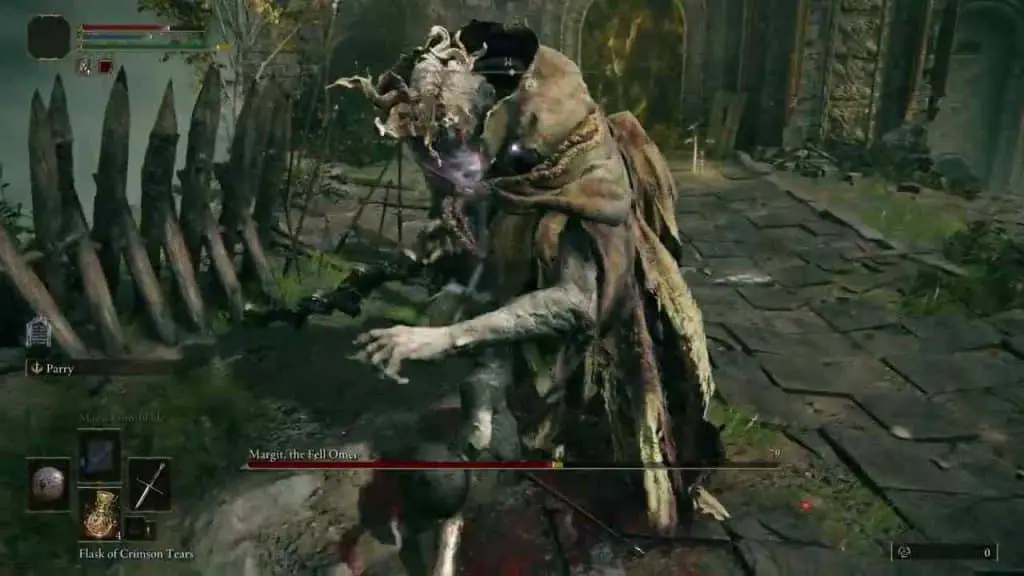 Margit: The Fell Omen can prove to be quite a challenge for a lot of players, and we hate to burst your bubble, but not all of Margit's attacks can be deflected with a parry.
As we stated above, only the moves Margit deals with his right-hand sword can be parried. These include his melee jab attack and his slam attack.
As unfortunate as it is, Margit's magic Hammer and Daggers cannot be parried since they are not melee attacks.
The best way to parry Margit is to observe his tells and wait until he is about to perform either of his melee attacks with the right-hand sword and punish him for some sweet damage.
If you mistime your parry, however, you will be punished heavily with a massive blow to your damage. But then again, these high stakes are what we love about Elden Ring!
Also Check Out: What Are Two Fingers in Elden Ring?
Is Parrying Margit Worth It?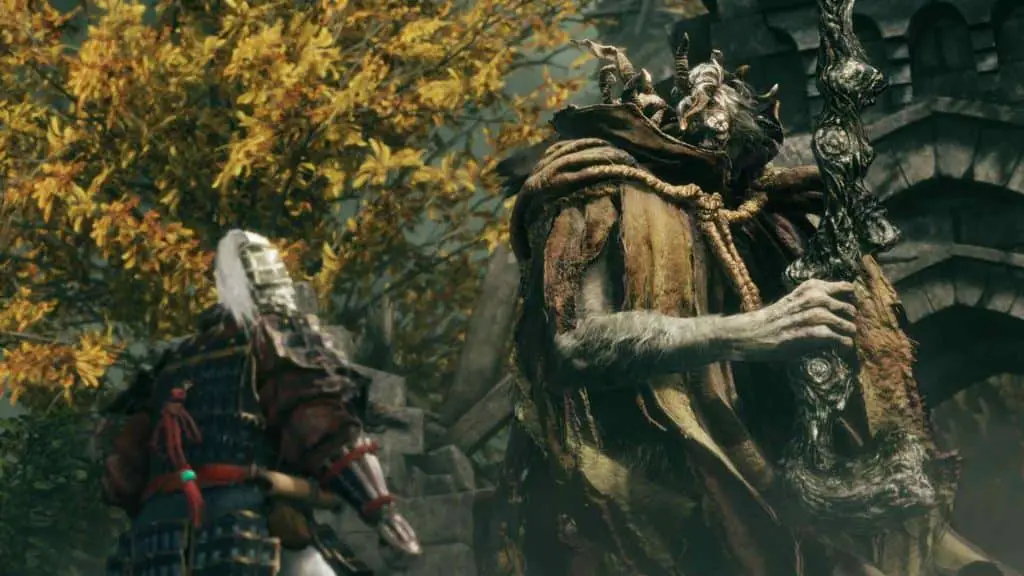 There is no nicer way of saying this: Parrying in FromSoft games is hard and learning to parry can be quite frustrating. In a game like Elden Ring, with blocking and dodge mechanics, should you put the time and effort into learning how to parry Margit: The Fell Omen?
We say, yes! Not only does it make the fight a whole lot easier, but it also serves as good practice for the remainder of your playthrough. Parrying enemies is a high-risk-high-reward gamble, but it is a skill you should be comfortable using. If not for ease, do it for the sheer satisfaction of crushing an enemy with the riposte attack.
Also Check Out: How To Increase FP in Elden Ring? 
Conclusion
This has been our guide on whether Margit can be parried in Elden Ring. Parrying Margit can prove to be quite fruitful for a player and make this hellish boss fight a tad bit easier.
We hope this guide helps in clearing up any confusion and aid you the next time you stand face to face with The Fell Omen in Elden Ring. Good luck, Tarnished!