So you just started playing Rimworld and want some tips on building a caravan? If yes, then you are in the right place.
You may occasionally find yourself building a caravan in Rimworld. Caravans are a fantastic tool as you can utilize them during any playthrough in case you need to do some business dealing with a nearby town, investigate a deserted foundation, or get out of dodge.
There are several advantages to sending a caravan out to make business amends with other residential tribes. For starters, the owner of the significant amount of inventory will be the tribes, and direct dealing will earn you a two percent bonus. Caravans can also be used to avoid hazardous fallout!
This isn't a guide on how to utilize or build a caravan. Before reading this, it is essential to have a fundamental understanding of building a caravan. With that in mind, here are five caravan tips for your next adventure in Rimworld.
Also read: How to Have a Well-Organized Chicken Farm in RimWorld
1. Have Doctor on Hand or Have One on Standby
Diseases and wounds do not spare caravans. Suppose your one pawn contracts the disease while on a caravan; you should consider them dead. A pawn who has medical knowledge and supplies is necessary for your caravan.
We're not suggesting you bring your glitter world surgeon. Instead, make sure the caravan has a pawn who can treat injuries without risking the life of the pawn more; it is important.
You're in luck if you've looked into dropshipping. You don't even require the services of a trained medical professional. You can drop them off with some extra nourishments and medications at the caravan. Make sure you're not leaving your entire colony unsupervised when you take this step. More than the caravan, your colony will most likely require a doctor.
2. Don't Forget to Bring Food to the Journey
This point should go without saying, but we've seen many YouTubers and gamers carry normal meals on their caravan trips. Caravans nearly take more time than the game predicts, and the food spoils in a matter of days.
Before you start a caravan, ensure that you have one or a significant amount of stock from dealings among the two types of research. You'd be better off using those items to make pemmican or packaged survival meals. There is no doubt that your settlers can pick berries on the way, but it won't be sufficient in the future.
3. Caravans May Be Used to Stockpile Scarce Things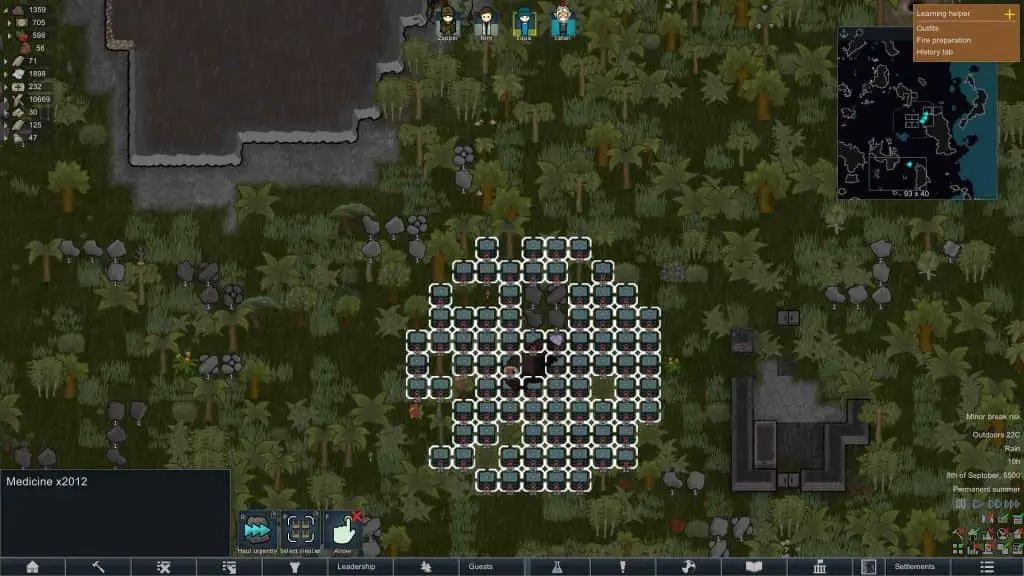 Having a caravan can be helpful to visit different towns and examine their stockpile for uncommon things if you settled near a route with several towns surrounding it. Since trading ships and roaming caravans are infrequent, directly traveling through the villages allows you to determine when to trade.
When you visit other communities and tribes, you will notice that they have variations in the choice of products and frequently larger quantities of things than you would expect. You may store up on curer mech and resurrecting serums, as well as a soothing pulse, as a result.
Also read: How to Get Plasteel in RimWorld?
4. Make Misuse of the Trading Structure
Place your caravan adjacent to a route with many cordial bases close by if you're going for a trading game. Your caravans will move quicker, though, thanks to the road. Choose an item to mass-produce after your territory is up and running and you've mastered the fundamentals.
This might be clothes, a bar of chocolate, a bottle of beer, or the famous flake/yayo. You may either produce the raw materials yourself or utilize your income to purchase more. It would be best if you also used your income to buy commodities and resources that your colony can't create or that have been exhausted on the map.
5. A Lighter Load Equates to Faster Travel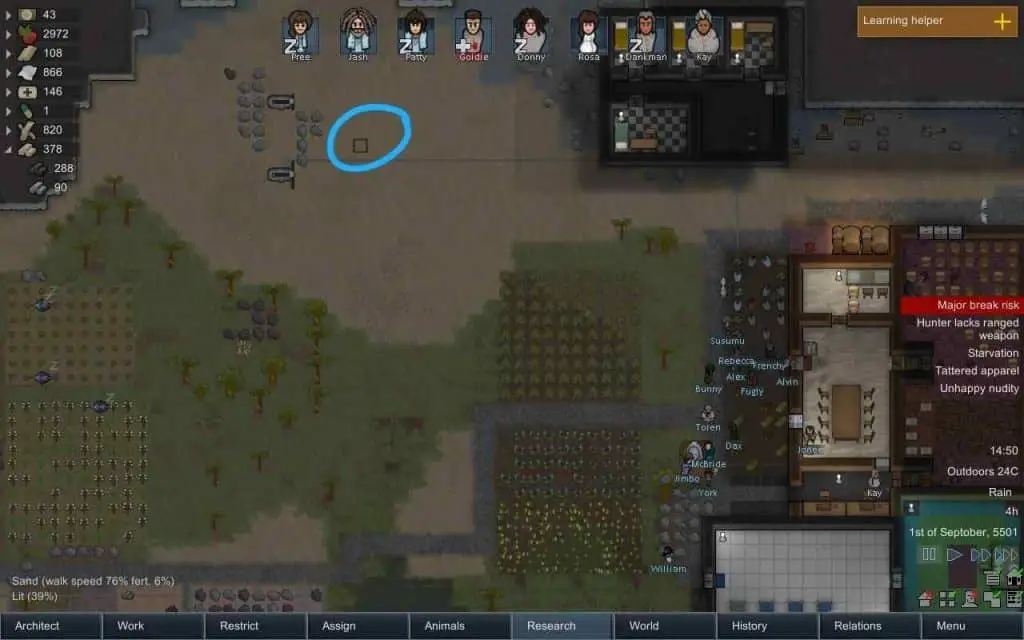 Another given, but one that is said frequently enough to warrant mention: the closer you go to your caravan's maximum load weight, the slower it will move. While your caravan can carry 500kg, it is not always in your best interests to do so.
Instead, you could be better off packing fewer items or simply bringing extra pack animals to help.
You'll have the extra advantage of being less visible on the map if you carry less and don't expand the caravan's size. So keep in mind that maximum load does not always imply slapping on smoke leaf and flake as much as possible.
Also read: How to Feed Animals in Rimworld
Conclusion
Caravans are an amazing tool that you can use in your Rimworld Gameplay. These were the five tips on what you should do and should not with your caravan. As you know all the tips now, let's get back to playing!