Do you love cooking? If yes, then here is your chance of fulfilling your desire to cook in a fantasy game – Black Desert Online. Black Desert Online (Mobile Version) offers a cooking platform for you. Also, cooking is a very useful life skill in BDO that can make you a lot of money/silver if you have done this correctly in a well-mannered way. Access to the best-boosting elixirs can also be ensured by good cooking.
The first thing you need for cooking is getting yourself a residence and buying/making a cooking utensil. There is also a need to know what ingredients are needed to prepare foods and drinks, as your character does not learn cooking recipes like in previous games, so you have to do that yourself.
In this guide, we will tell you how to get a residence, get a cooking utensil, and which cooking utensil is the best in BDO.
Black Desert Online Cooking Utensils

There are the following cooking utensils in Black Desert Online:
Balenos Cooking Utensil
Basic Cooking Utensil
Serendia Cooking Utensil
Calpheon Cooking Utensil
Advanced Cooking Utensil
Intermediate Cooking Utensil
These are the cooking utensils available in Black Desert Online. To start cooking, first, you need to find a residence where you can cook easily.
Also read: How to Buy a Pickaxe in Black Desert Online?
First Find a Residence for Cooking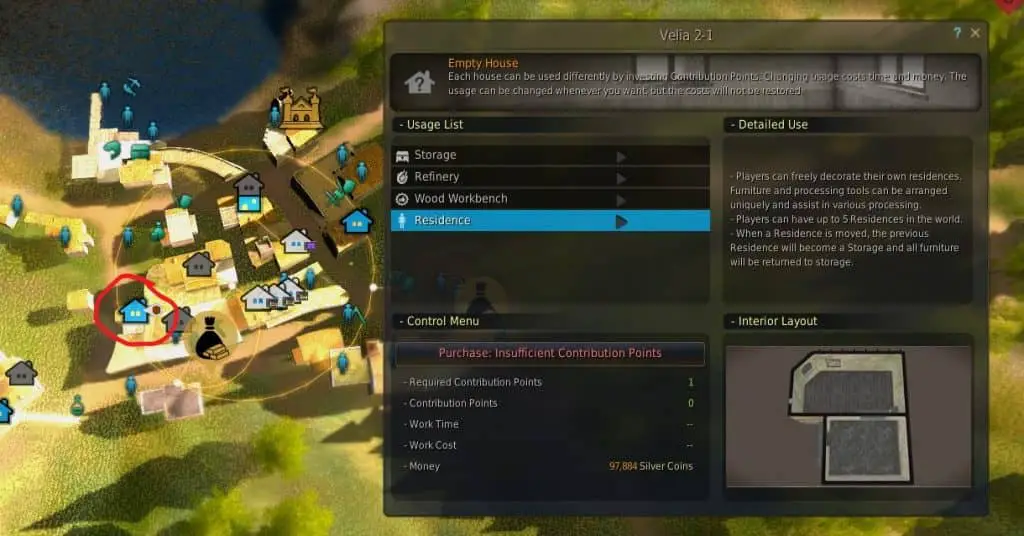 The best way to cook anything with a good cooking recipe is by using a cooking utensil inside your residence. Finding the best suitable residence is an easy task as there are many residences all around the Black Desert. You have to pick one that is convenient for you. Then after finding the residence, you can buy it with your contribution points.
Also read: The Best Houses in Calpheon in Black Desert Online
Best Cooking Utensil in BDO
After investing in your residence, you need to buy or make a cooking utensil for cooking inside it. In Black Desert Online, different cooking utensils provide different types of bonuses depending on their worth. The Basic Cooking Utensil is the best, and the Balenos Traditional Cooking Utensil is the easiest to obtain because both can be purchased from a Tavern vendor.
Every cooking utensil is chosen because of its durability points, and these two have a good number of durability points. The basic cooking utensil gives no bonuses but has 100 durability points, whereas the Balenos Traditional Utensil has 500 durability points. The Balenos traditional utensil with 500 durability points gets +5 seconds cooking time for each batch.
Balenos Traditional Cooking Utensils is the best option for long AFK cooking of all the mentioned cooking utensils. From my point of view, I would say that an intermediate cooking utensil is the best one as its price is reasonable, has good durability, and does not add any penalty time to cooking.
After getting the required cooking utensil, you can place it in your residence and start cooking with the available ingredients. That's pretty much it. If you have any other problems or queries related to Black Desert Online (Mobile Version), do let us know in the comment section. We really appreciate your worthy feedback.