Black Desert Online is an amazing game to play. However, if you are having some trouble in making a noble wagon in Black Desert Online, worry no more as this article will discuss everything you need to know about it. This detailed guide will help you a lot in making a noble wagon. You have to go through every step listed in the article below to make a noble wagon.
The steps to make a noble wagon in Black Desert Online are as follows:
1. Make a Reagent of Pure Powder
The reagents of pure powder can be made by using alchemy. You'll need a spot to put an alchemy tool to do so. Once you've gathered everything you'll need for alchemy, pick at least four, ideally five, of each of the following:
Sugar
Purified Water
Silver Azalea
Wild Herbs
You can buy sugar from a vendor. You can gather silver azalea in the wild or hire someone to do it for you. Wild herbs or weeds are usually available in the wild or collected from the farms. You can get purified water by organizing it in bottles and then refining it through some processing. When you're ready, put the right amount of powder into the alchemy tool and make Pure Powder Reagents.
Also read: How to Get Onion and Pepper in Black Desert Online?
2. Make the Hardener of Plywood
After getting the required amount of reagents of pure powder, you can move on to the next step – the plywood hardener. To make plywood hardener, you must use alchemy as well, and you must acquire the minimum amount of the following things:
Ten Pure Powder Reagents
Thirty Bloody Tree Knots
Forty Fir Saps
Thirty Wild Herbs
The collection of Fir Sap can be done from Fir trees with the help of a fluid collector, and cutting trees can be the source of Bloody Tree Knots. You can even instruct your workers to collect these resources from nodes. Whenever you are ready, place the necessary quantity of these materials into the alchemy tool and make the Plywood Hardener.
3. Make the Pine Plywood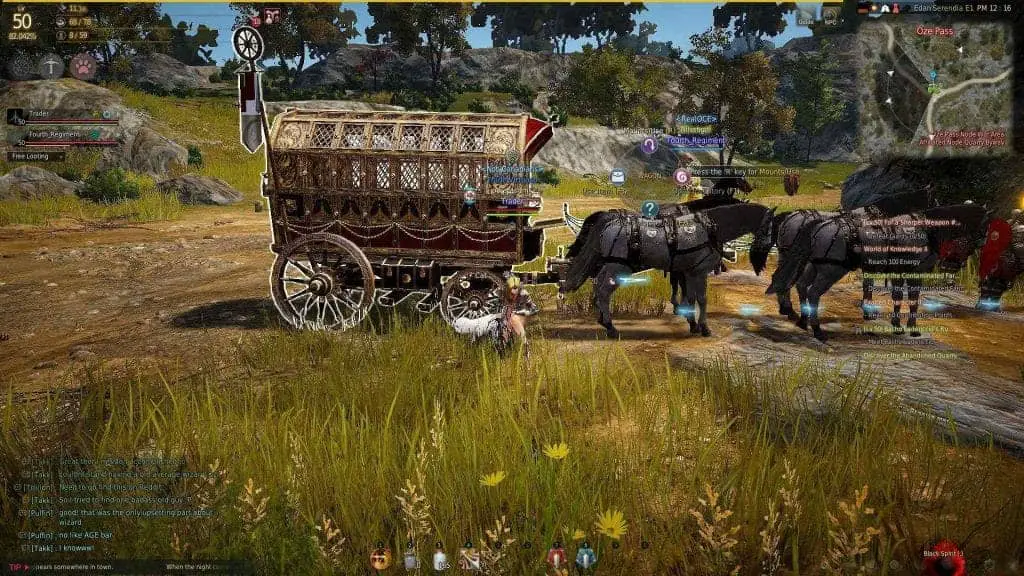 Making the pin plywood is very important in this game. To craft some pine plywood, you need resources. These resources include pin wood and pine planks. To make the required amount of Pine Plywood, you must gather at least 300+ pine wood. Once they're ready, you'll need to convert them into pine planks and then into Pine Plywood. To turn the planks into plywood, you'll need to accomplish a few quests.
4. Craft the Sturdy Plywood of Pine
The final section is the making of plywood. To make Sturdy Pine Plywood, combine your Plywood Hardeners with the Pine Plywood and heat them together. To convert the plywood into solid plywood, you'll need to accomplish a few quests once more.
Also read: Investment Banks in Black Desert Online – The Ultimate Guide
5. Craft Brass Ingots
To start crafting brass ingots, you need to gather about 96 Zinc and Copper ores each. Next, with artisan one processing level, you should heat five zinc ore to produce 2.5 shards of zinc on average and five copper ore to produce 2.5 shards of copper. Then, on average, five copper and zinc shards are heated together to produce 2.5 brass ingots. Start with a few additional zinc and tin ores to be safe.
6. Make the Fine Hides (Soft)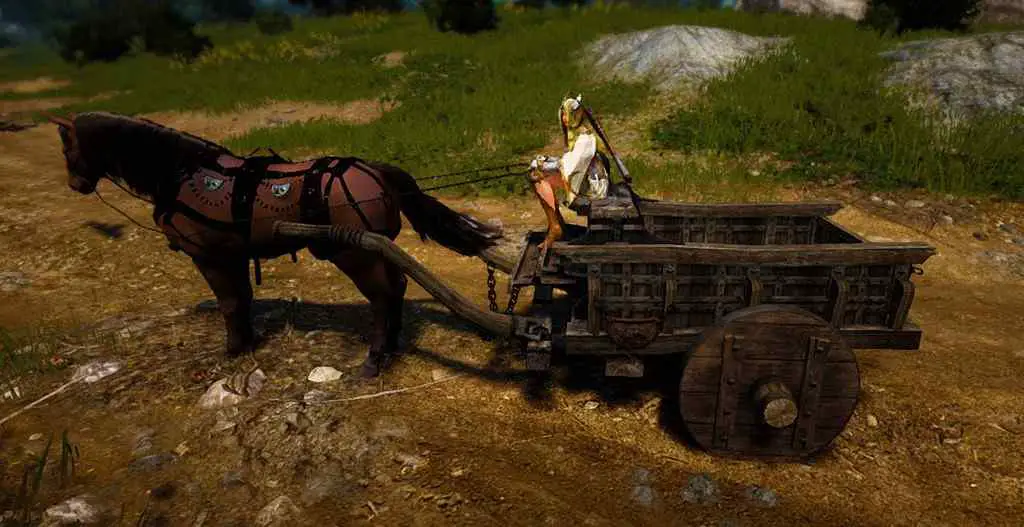 To obtain fine soft hides, you must first get hides that can be converted to soft hides. These hides can be obtained from a variety of animals; some of them includes:
Deer
Black leopards
Sheep
Foxes
You only have to dry the hides twice once you have the required amount. To begin, get the soft hides and then the fine soft hides.
7. Obtain Black Stone Powder
This is an essential step. To make black stone powder, grind a few inexpensive magic crystals that you can either loot or purchase from the marketplace. Ten black stone powder is produced from crystals that cost about 10,000 pieces of silver.
Also read: What Happens When Horse Dies In Black Desert Online?
8. Making of the Noble Wagon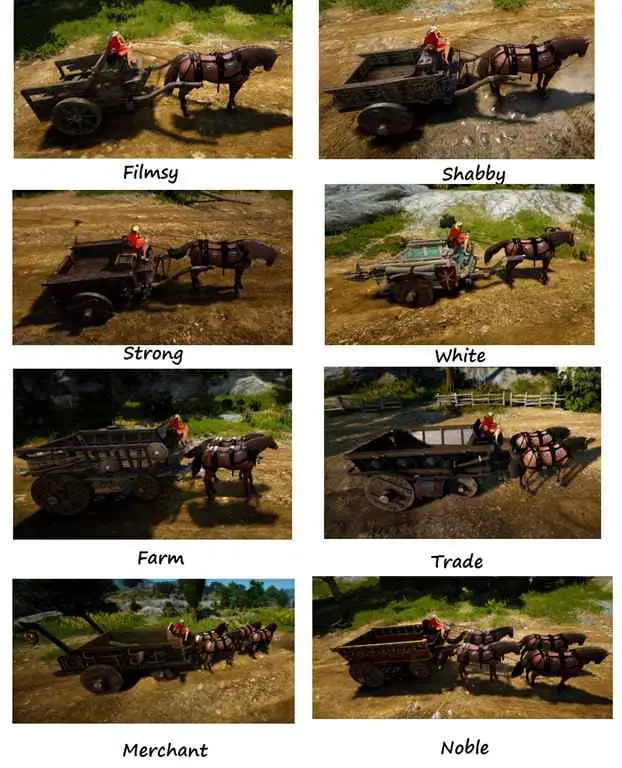 You'll have to rent a Wagon Workshop that you may improve to level 3 to create the Noble Wagon. Calpheon and Altinova both have one. After that, you'll need a free worker and all of the necessary materials in local storage to begin producing.
This final phase takes a short amount of time to complete, only a few minutes for a quick worker, after which you will have a new Noble Wagon.
Final Thoughts
So that's it on how to make a Noble Wagon in BDO. This is one of the easiest guides that will help you make a new Noble Wagon in Black Desert Online. Still, if you find any trouble in any of the mentioned steps, feel free to leave a comment below. We will try our best to help you in this regard.