Black Desert Online is a fantastic fantasy character game with a lot of interesting activities such as cooking, building, farming, and creating different mixtures. The game allows players to manage a colony or a region. Certain players with essential skills are assigned to us, and our level rises as we fulfill the quests of the game. However, some may find it challenging to make or create a metal-solvent in Black Desert Online. Well, worry no more; here's your guide! In this article, we will discuss everything you need to know about creating a metal solvent in BDO.
In Black Desert Online, metal-solvent is in making pure crystals of metals of tier three. The pure crystals include gold crystal and lead crystal. If the metal solvent is not available in the central market or is too costly for you, here are some instructions to make it all by yourself.
Crafting Metal Solvent
Making a metal solvent from the start calls for both alchemy and processing, requiring an apprentice that possese one alchemy skill level. If this is your first time doing alchemy, I recommend reading an alchemy guide and practicing creating pure liquid reagents and clear powder reagents before crafting metal crystals.
The recipe of metal-solvent includes:
Pure Liquid Reagent ×1
Trace of Savagery ×2
Shards of Iron ×3
Rough Stones ×4
Making of Pure Liquid Reagent
The recipe of pure liquid crystal includes the following ingredients:
Purified Water (1)
Salt (1)
Sunrise Herb (1)
Wild Grass (1)
After gathering these materials, you have to blend them in a utensil of alchemy inside the place where you are living. Once your alchemy skill eventually reaches artisan one, your batches of producing liquid reagents will give you around two and a half pure liquid reagents on average.
Also Read: Best Housing Locations In Black Desert Online
Getting The Traces of Savagery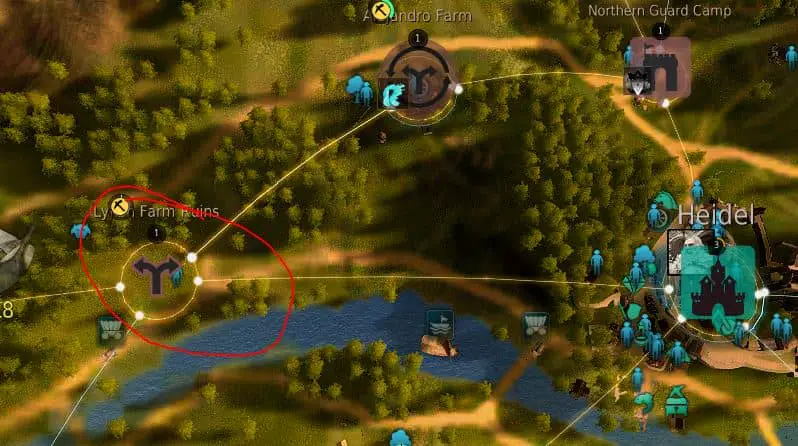 There are not many ways to get your hand on a trace of savagery, but the available options are mostly time taking and exasperating. As a result, it will undoubtedly be the bottleneck component when it comes to the mass manufacture of gem polishers.
Trace of Savagery can be obtained by having your workers collect them at the gathering node of Lynch Farm Ruin. By speaking with the node manager, you must activate the excavation node of gathering and expend energy to obtain the node's knowledge. Obtaining a trace of savagery in this manner is a long process, but it may be completed while you are engaged in other activities. Therefore, it is worthwhile if you require a large amount of trace of savagery.
The second way to gain Trace of Savagery is to heat the weapons listed below. One to two Traces of Savagery will be obtained from each item.
Ain Longsword
An Axe
Ain Amulet
Ain Blade
Ain Gauntlet
Ain Shortsword
Ain Kriegsmaster
Ain Staff
Ain Longbow
The issue is that this is a time-consuming approach that can be expensive depending on the weapon's market worth. However, if you desperately need Trace of Savagery and there isn't any available, this is a possible option.
The rewards for the following everyday quests are the third way to obtain Trace of Savagery:
Bionier's Jewels
Wocester, improving Plywood
The Hide Treatment of Chiara
The Metal Solvent of Curtis
Traces of Savagery can also be obtained from Lakario sacks, obtained by gathering Lakiaro with a Manos Hoe. It's worth noting that you can only receive trace goods from the Lakiaro roots of higher-tiered that you dig up.
At last, the following monsters usually drop traces of Savagery, and these violent type monsters have guaranteed drop in their skill:
Small Mane
Big Mane
Giant Mane
Saunil Fighter
Agile Mane
Giant Manehair
Saunil Charger
Saunil Commander
How to Obtain Shards of Melted Iron?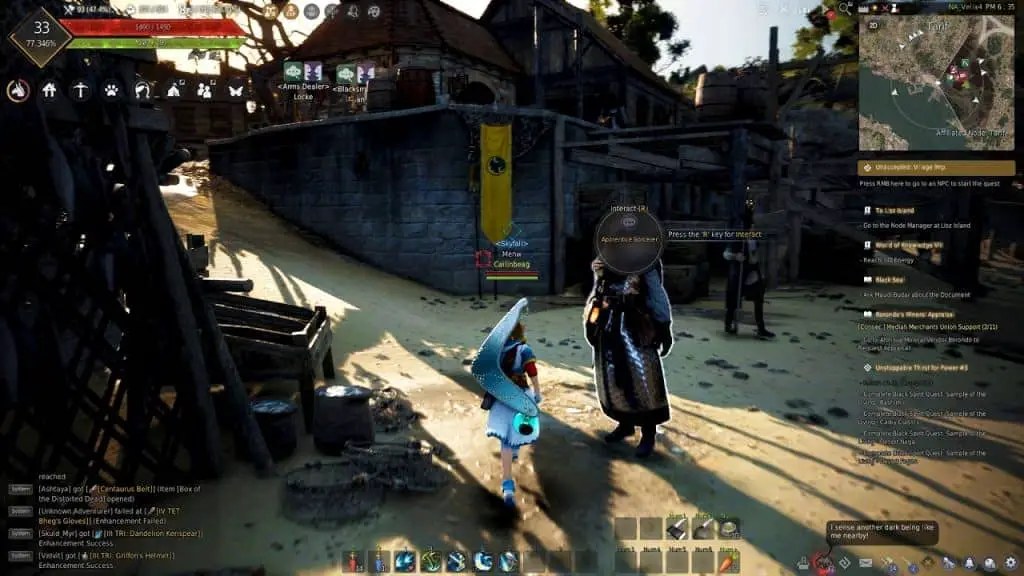 This is a simple process. You need to heat iron ore that has been processed ("L"). When your processing skill reaches artisan one, every five iron ores you heat will yield two and a half shards of melted iron on average. In Black Desert Online, iron ore is abundant. There are multiple gathering nodes from where your workers can gather it, and you can also obtain it by mining various sorts of rocks.
Also Read: How to Increase Weight Limit & Inventory Space in BDO?
How to Obtain Rough Stones?
Mining seems to be the only way to obtain rough stones. You'll need to obtain a pickaxe and go out looking for rocks to mine. Every sort of rock has the potential to produce rough stones. To learn how to ramp up your gathering efforts, read a guide on gathering them.
Shaping Metal Solvent
Once you've acquired all of the important ingredients, you'll need to use an alchemy tool to combine them. If this is your first time doing alchemy, I recommend reading an alchemy guide. You'll also need to acquire a house and an alchemy instrument. Put the instrument in your residence, press R, which will be present next to the tool, put the necessary number of resources in the device (just enough for one batch), and then begin the process.
After reaching artisan level one of your alchemy skills, you will receive either one or two metal solvents per batch, with an average number of one and a half metal-solvent per batch. You'll gain the typical additional items for alchemy, but you'll also acquire Shinning Powder, a valuable substance utilized in various alchemical creations.
So that's all about metal solvent. We have tried our best to cover every possible way of crafting metal-solvent in Black Desert Online in this guide.