Everyone wants to be a cave dweller in RimWorld. Besides all those bug infestations, it's an excellent way to ensure that your home (base) is safe and impenetrable. Before everything comes to the food, you have to first establish a source of food unless the raiders don't try to loot your supplies.
The best way to develop a food source is farming, and through some research, your colonists will be able to unlock an exceptional method of agriculture – hydroponics. Hydroponics is one of the best food sources in RimWorld. It is done by building hydroponics basins which are discussed in detail below.
Also read: Become a Rimworld Pro – Top 10 Tips for New Players
Hydroponics – The Basic Guide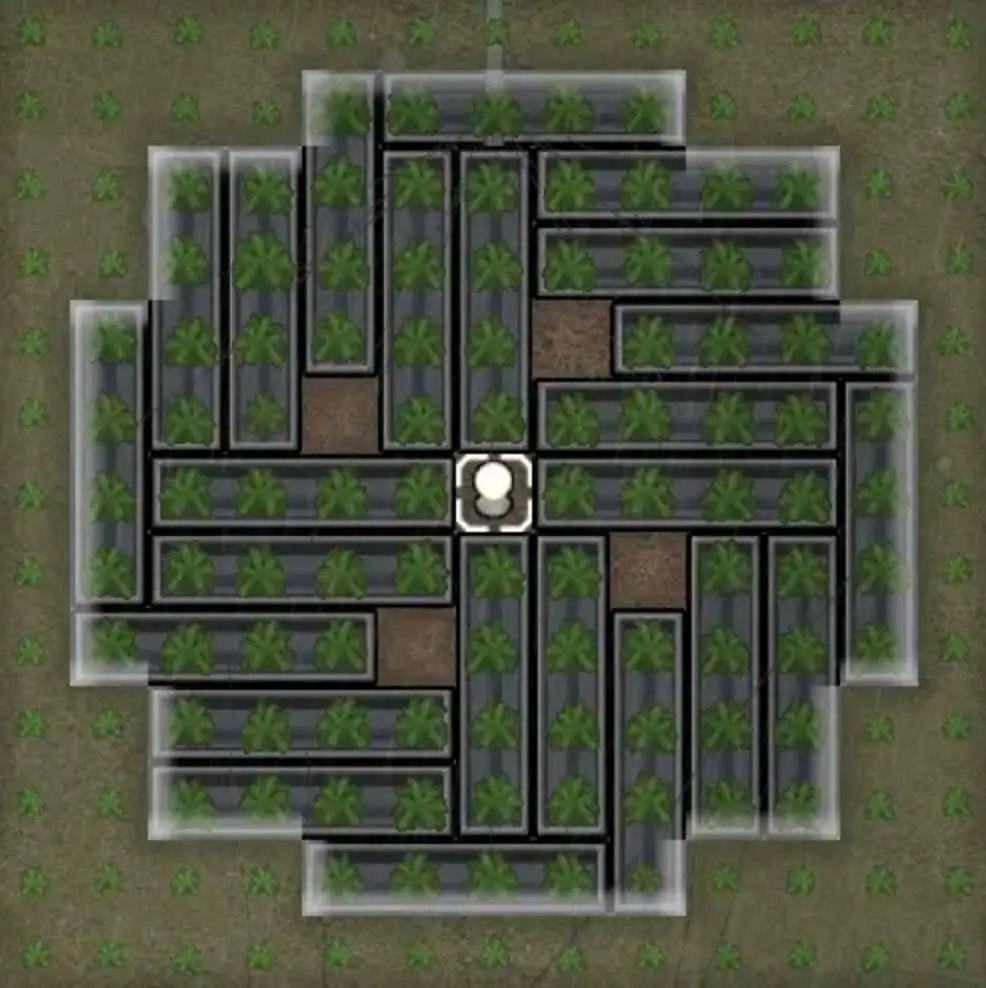 After doing some research, the colonists will create an object – a hydroponics basin. A hydroponics basin provides a highly fruitful environment for rapidly growing food. It can also be used to grow crops indoors with the help of sun lamps.
To achieve hydroponic basins during this game, you must first research hydroponics at the research gate. Then, after researching electricity, you can build sun lamps. These would be required afterward. A great combination of basins and solar lamps will allow the player to utilize these indoor-based basins.
The food will grow at a higher rate because of them. However, they could only be utilized by a small number of plants. The solar flares, breakdowns, or even conduit explosions can make the plants using those basins unpowered, and they would wither and end up pretty fast.
It ought to be considered that the basin provides soil with fertility. All other requirements for plant growth must still be met. During the day, plants require light and a temperature that is within their comfort zone. If you're growing inside, you'll need sun lamps because they're the only artificial lighting source that offers enough light for plant growth. Standing lamps only supply 50% light, which is insufficient for growth.
Plants require heat in the winter and cooling in the summer. Plants will not grow to their full potential if they are forced to grow outside of their natural range. They will die if they go too far outside of that range. Now, we will discuss the most convenient and widely used layouts of hydroponics in this game.
Also read: How to Feed Animals in Rimworld
Hydroponics Setup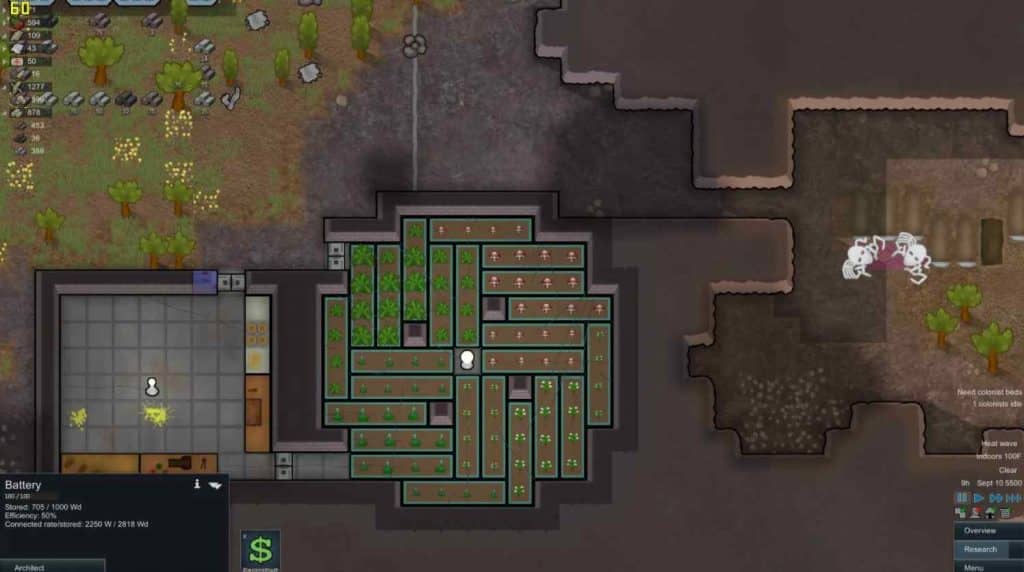 The best hydroponics setup includes one solar lamp and 24 hydroponic basins. The layout with four wasted spaces could be occupied with pillars if you are building this using an indoor area. The ceiling will kill or injure your colonists by collapsing if your setup would not contain walls directly facing the range of sun lamps. Furthermore, it is also artistically attractive to some players to block those dirty areas with pillars.
The optimal layout would invest approximately 44580W during daytime and 1680W during nighttime. You could power up all the setups with either three sunlight generators or one geothermal generator and two sun-light.
A highly- organized hydroponics system will keep your colony nourished for many years. However, a colony could fall due to the lack of food. So, to keep your colonists in a good mood, warm, and safe, you have to build an optimal hydroponics setup. One of the biggest challenges in RimWorld is the lack of food in winter when hunting is scarce; nothing grows outside. A well-managed hydroponics system inside your base will eliminate that challenge of the game.
This type of setup will maximize your energy usage and provide you the minimum amount of unwanted space. Undoubtedly, the top-quality hydroponics layout during this game currently will be until something else comes up or changes the methodology of hydroponics.