In this article, I will provide you with the top Magikarp Jump tips and tricks. Shoutout to all the Magikarp fans.
Before we get started, feel free to take a look at another one of my articles that is Pokémon-related.
Magikarp Jump Tips And Tricks: Introduction
You might think that Magikarp is one of the most useless Pokémon to ever exist but don't let that fool you! In Pokémon: Magikarp Jump, you will get the chance to train your Magikarp to jump as high as possible. It's about time this neglected Pokémon gets to shine in its spotlight. This phone game is for Android, iPad, and iPhone devices. Train and make sure your Magikarp gets food to increase the Pokémon's power in jumping. Do you think you have the best Magikarp to ever exist? Take on the League Champion and claim your title.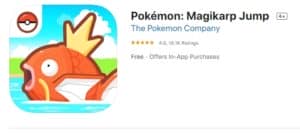 Did your Magikarp lose while you were on your way to defeating the other Magikarp trainers? It will retire. When your Magikarp retires, you'll start over with a brand new generation of Magikarp. You won't lose your progress because your new generation of Magikarp will be much stronger than your previous one. Are you dedicated enough to carry Magikarp to the top of the ladder?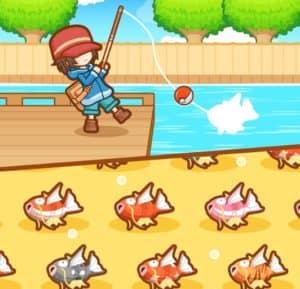 When you're raising and training your Magikarp, you can become friends with Pokémon that want to assist you. For instance, there are some Pokémon that will help you get more coins to increase your training or toss more food into the pond to keep it nourished. (Magikarp would love that!) Does your pond look a little boring and bland? You can find ways to decorate it which can enhance the effects of events and training.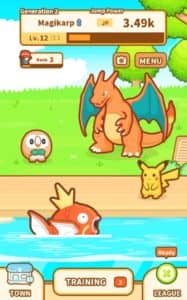 When you think that you're doing well in these tournaments, or if you're content of the view of your Magikarp pond, you can receive photos of your greatest achievements. You can spam your friends with pictures of the greatest pond in the world. Go sky-high with Magikarp with these amazing tips and tricks.
1. How To Tell If You Caught A Magikarp With High Jump?
Because of your current trainer level, your Magikarp has a max level based on that. But there's a way to see if your Magikarp has high jump power. You can tell by what the Fisherman says every time you fish up a brand new generation.

1. "Not much of an individual, though, is it?"
2. "It's got some individuality, I'd say."
3. "That is one singularly stunning individual."
4. "And it's quite the individual! It's got some real personality."
The better things he says, the greater its jump power and abilities can be.
2. Why You Shouldn't Be Cheap in Magikarp Jump?
After unlocking training items and new food for your Magikarp, you should buy them without being hesitant because this will help you in beating the league champion much quicker. This will also help speed up the training of new generation Magikarps.
3. Why You Shouldn't Mash Your Buttons Repetitively?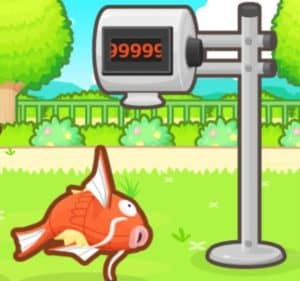 It doesn't give you a higher chance of getting an Amazing Effort or Great Effort. This is all random.
4. Why You Should Get Snorlax And Slowpoke?
After saving enough Diamonds to spend, you should aim to get Snorlax before getting Slowpoke. I'll tell you why. They both unlock a random new event when you obtain them. With Slowpoke, it'll appear to restore your LP if you're losing a competition in the league.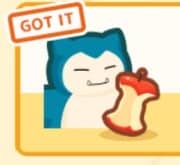 With Snorlax, it has the chance to replenish every single one of your Training Points. You might have to defeat Quick League first.
5. Why You Should Save Your Candies For Piplup?
After you finish the Quick League, Piplup joins you. Piplup has the power to recover Training Point every 1 hour and 30 minutes.

Once you save up to ten Support Candies and give that to Piplup, it will recover bring back two Training Points to speed up your training for Magikarp. You will need 12 Support Candies once you're approaching the final level.
6. Is It Worth The Risk?
There are several scenarios that could endanger your Magikarp. It can get eaten or blown to tiny bits. The best time to collect these treasures is when your Magikarp isn't close to its maximum level. Here are 3 possible situations your Magikarp could be facing: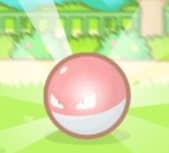 Is It Treasure: In this one, you will discover a Poké Ball (or so, you think). Chances are, it is a Voltorb hidden in disguise. Remember that you're doing this at a risk. There's a chance that you'll be collecting coins or having your Magikarp blown up.
Out of Nowhere: You can find berries and earn EXP bonus for your Magikarp or there's a chance of Pidgeotto taking you and turning your Magikarp into dinner.
Macho Karp: This is another event after you defeat the Great League. In this event, there will be a scientist asking for you to assist in an experiment. If you fail, then it'll evolve into the might Gyarados, which will retire.
7. How To Forcefully Retire Magikarp?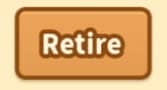 You can forcefully retire your Magikarp by pressing on the Rank icon with your Pokémon trainer's face on it. You can scroll to the bottom and find the option of retiring your Magikarp.
8. How To Retire Your Magikarp In A Creative Way?
There are several hilarious ways to retire your Magikarp, although you can only do it once.
The first way you can retire your Magikarp is by tapping constantly on your Magikarp. There should be something that will pop up saying that your Everstone is destroyed. If you're level 20 or above, it should evolve into Gyarados, which will force it to retire.
In this funny way to retire, you can repeatedly jump on top of the aquarium. If you continue to do this, Pidgeotto will take your Magikarp away.
9. Secret Event That Will Boost Your Magikarp's Level By 1.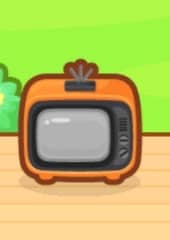 This secret event will only work once per account. When you press the television and cancel up to seven times, the television should break. If you press on the television and repeat it another seven times, the TV will be fixed. As creepy as it sounds, a ghost person should pop up and will ask you to leave. Your Magikarp's should increase by one level.
10. Colorful Magikarps?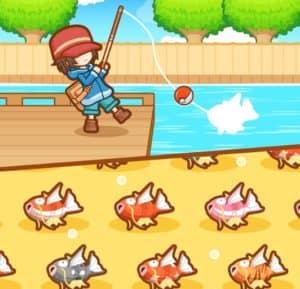 There are many Magikarp colors to be found. If you fish with the Good Old Rod, you might be able to find pink Magikarps after completing the fast league. After you complete the Expert League, the purple and grey Magikarps can be caught with the Great Old Rod.
11. Why You Should Enable Your Notifications?
If you don't easily get annoyed by the ringing of the notifications and dedicated to training your Magikarps, then it's good to have it on. Magikarp Jump will notify you when your Training Points are back to full/restored.
12. How To Get Gyarados?
13. How To Get Dratini?