Facotrio is a crowdfunded game developed and published by Wube Software. The game was released on February 25, 2016. and is a factory simulation game. Factorio is a popular indie game with 98% positive reviews on Steam, and you regularly find it in Steam's top-rated game category. Gamers often overlook the game because it needs to be clarified where the fun is.
At its core, Factorio is a game about building and maintaining factories. Players can build laboratories that you feed with your factories' science packs. To win the game, the player must explore the infinitely large map, obtain resources, and launch a satellite into space.
Factorio is worth it because the game has the concept of rags to riches, as you are the only person alive and do everything alone. Players can also install mods to improve their gaming experience.
Related: Is Star Citizen Worth It
Why Factorio Is Worth It
Factorio is worth it because it offers replayability and many game modes. Gamers know the game for its free play. The game is addictive because you'd never know when you sat down and how time passed.
You can customize your world as you like and adjust its rules.
Factorio's game premise is straightforward: you crash land on an alien planet and need to figure out how to build a rocket to escape it. At the same time, you have to deal with the locals. The visuals, for some, don't look appealing, but the attention to detail is insane!
The Combat of The Game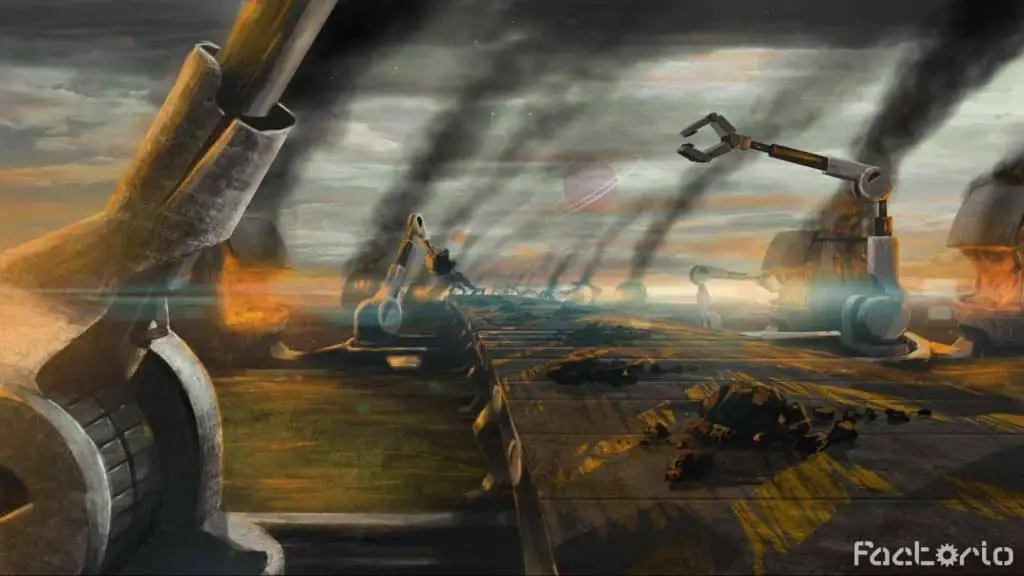 The combat of the game isn't something exciting, but it exists. The aliens start with no armor and melee attacks but quickly evolve to spit acid and grow protection. These aliens only bother you initially because they become easy to handle after some progression. Eventually, you build artillery to bomb the aliens out of the world.
These aliens will always annoy you as you have to refill your defenses, and random attacks are common when you are unprepared. Players can also use weapons for themselves, and there is quite a variety. Though, killing the aliens comes with guilt because they are just trying to protect their planet from pollution, which makes you of questionable morality.
The Mechanics of The Game
In Factorio, everything starts with raw resources such as stone, iron, copper, coal, oil, and uranium.
Natural resources are harvested, transported, refined, and then produced into goods. Most goods can be crafted directly in the player's inventory, but the more complex the item, the more time-consuming it becomes.
To craft complex items, the engineer must build a factory. Building factories is overwhelming for beginners, and you need to research how to do it because the game only teaches you a little at the start.
The Multiplayer of Factorio
Thankfully you don't have to bear the weight of your war crimes alone. Factorio is entirely playable in multiplayer, and you can play the free-play with your friends and launch a rocket to end the game. You can split the work in between and go on a war with your friends, one driving and the other shooting.
Multiplayer makes free play very easy and less time-consuming. However, other modes can be played with friends, such as PVP or PVE, and many more.
Also Read: Should You Buy Pokemon Legends Arceus?
The Mods In Factorio
Players can download mods for their game, which are also compatible with multiplayer. Some quality-of-life mods, such as Squeak, make maneuvering your factory's long reach easier. It gives you long reach for buildings or reaches anything you see. The best mod to install is the disco labs to make your labs look better.
There's a mod that adds new weapons. There are mods closer to total overhauls that add new recipes, resources, and revamp the tech tree reasonably. Mods like Krastorio 2 and Space Exploration completely revamp the whole game to provide a new experience.
Factorio Is Very Addictive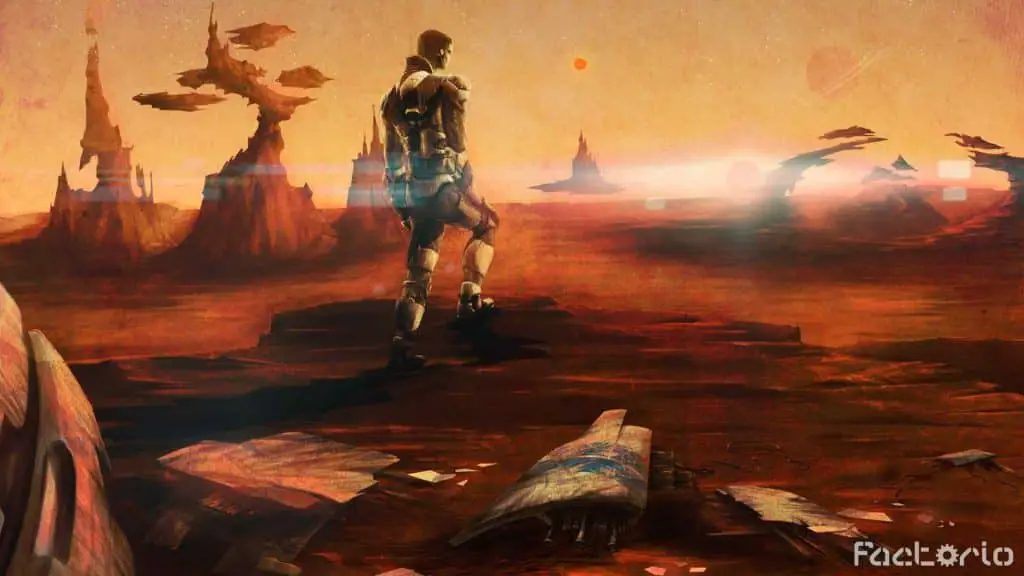 Factorio is a very addictive game that entraps you in its world. Once you sit down, you won't know when it turned from a 30-minute break to a 5-hour one. Many players have stated in their game reviews to be careful about the addiction it traps you in.
If you are a gamer with little time, there are better games than this. Some players are so stuck in the game that they can't stop playing it. There is no doubt that Factorio is a very addictive game. Stay alert to track your time while playing this fantastic game.
Is Factorio Beginner-Friendly?
Factorio is beginner-friendly because it does provide a guide that teaches you all the basic mechanics and the game flow. Still, there's plenty of stuff you need to discover yourself. The tutorial isn't a nuisance.
It teaches you the required stuff to survive, but the game becomes overwhelming if you skip the tutorial. There is still a massive learning curve because there's much to learn and master. However, players can always decrease the game's difficulty by adjusting the rules of the map to make the game beginner friendly.
Related: How To Do Ascendant Challenge
What Is The Price of Factorio?
Factorio costs $12 on Steam, and there's a free demo in which you can play the game's tutorial to help you decide if this game is for you. The confusing part with the price of Factorio is that on their website, the game is $35.
When the game was released, it was $20, then $30, and now $35. Why Steam and their website's price vary, this much needs to be clarified. However, the game is the same, with no difference between them.
Final Thoughts
Factorio is an excellent rags-to-riches game with a 10/10 rating on Steam. Factorio is like a never-ending game; you can keep playing it for years. The two problems with the game are its vast learning curve, though it can be managed by changing the map's settings.
The other problem is its different prices on Steam and its website. Overall, Factorio is a very addictive and grindy game.