With the number of possibilities Elden Ring lays out in front of players, it would be unfair to everyone not to play around with them. Elden Ring has one of the greatest amounts of diversity to offer when it comes to design and combat in recent games to come out.
Magic is one of the most exhilarating parts of the Elden Ring combat system. Spellcasting has never been this fun before, even in Elden Ring's ancestral Souls Series.
While everyone just wants to take on the persona of a mage and become walking glass cannons, it is not always that simple. Here is how to use Vyke's Dragonbolt in Elden Ring.
Casting Vyke's Dragonbolt is relatively simple and one need only make sure of some things in order to cast the Incantation effectively. Firstly, you should have a right-hand weapon without any infused or innate affinity. Secondly, you should meet the minimum Faith requirements to use Vyke's Dragonbolt. After that, it is a simple matter of equipping your Sacred Seal in your off-hand and having enough FP to cast Vyke's Dragonbolt.
Curious to know more? We bet! Continue reading as we guide you through the process of effectively casting Vyke's Dragonbolt in Elden Ring. You will be on your way giving menacing foes the shock of their lives before you know it. Without further ado, here is how to use Vyke's Dragonbolt in Elden Ring.
Also Read: Malenia Weaknesses
How to Use Vyke's Dragonbolt?
Now, let us dive straight into how to use Vyke's Dragonbolt in Elden Ring. The steps are pretty straightforward as this is cast just like any regular Incantation. Keep reading to find out what exactly you need to do to use Vyke's Dragonbolt in Elden Ring.
Vyke's Dragonbolt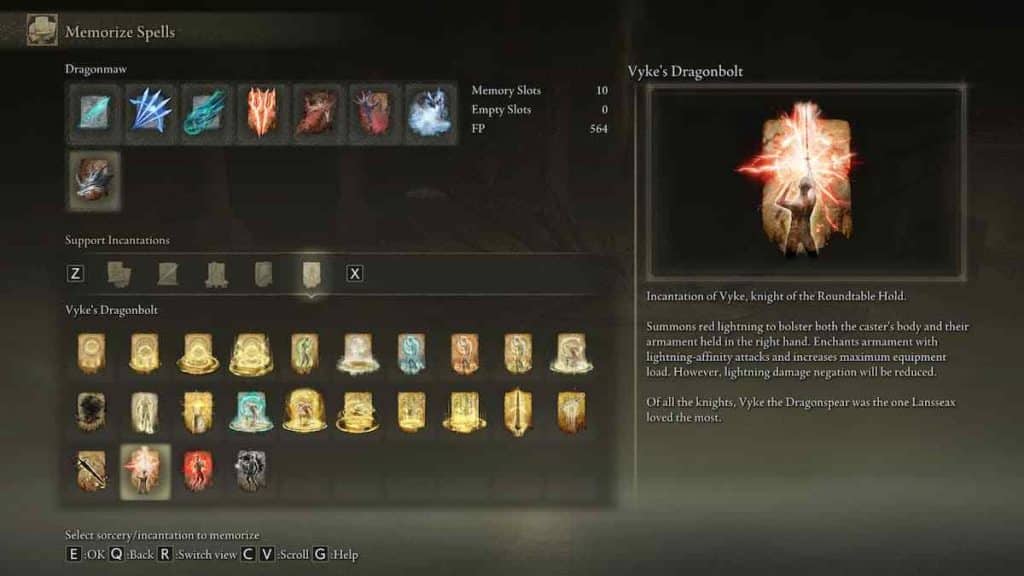 Spell Type: Dragon Cult Incantations
Required: 23 FAI
FP Cost: 35
Effect: Enchants right-hand armament with lightning damage
Description Incantation of Vyke, knight of the Roundtable Hold.
Summons red lightning to bolster both the caster's body and their armament held in the right hand. Enchants armaments with lightning-affinity attacks and increases maximum equipment load. However, lightning damage negation will be reduced.
Of all the knights, Vyke the Dragonspear was the one Lansseax loved the most.
Vyke's Dragonbolt is a Dragon Cult Incantation in Elden Ring which can be received after defeating Roundtable Knight Vyke at Lord Contender's Evergaol. This Incantations buffs the player's right-hand weapon with Lightning damage.
This Incantation is quite powerful, especially when you need to take care of some strong enemies who might be weak to Lightning damage. The effort to get Vyke's Dragonbolt pays off when you use it. Plus, it looks cool.
Check Right-Hand Weapon for Affinity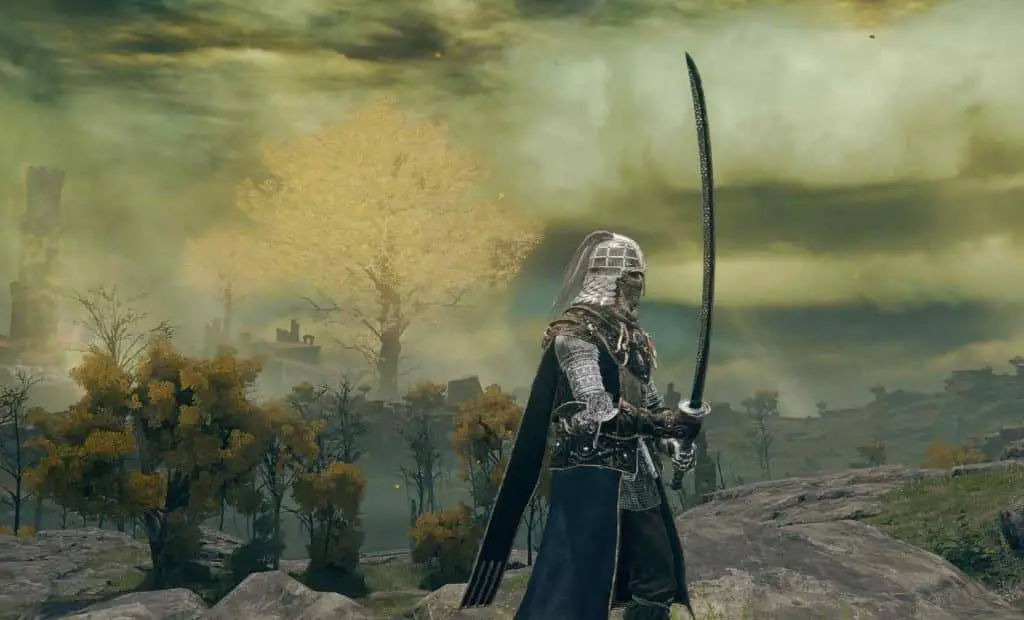 Next up, you will want to check your right-hand weapon for any previous Affinity. These Affinities can be the result of past Infusions or maybe the weapon comes with an innate Affinity. The Vyke's Dragonbolt Incantation only works on those weapons which do not have a previous infused or inborn Affinity.
Make sure to have a proper weapon equipped or else this minor oversight will render you incapable of using Vyke's Dragonbolt in Elden Ring. Something like the Uchigatana would work, but another Katana, the Moonveil, would not. This is because the Moonveil possesses a Magic Affinity already.
Meet The Basic Requirements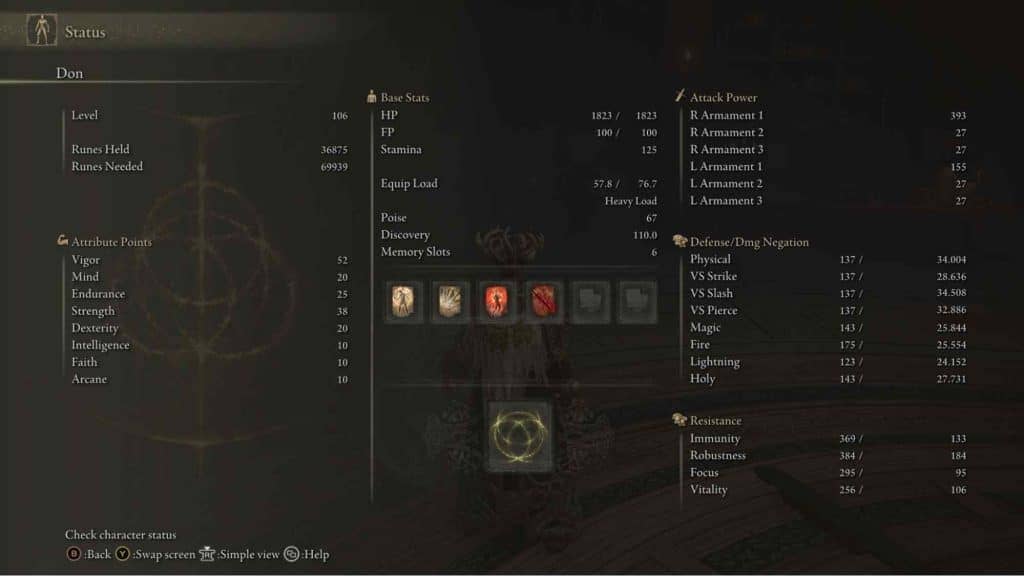 The first thing you need to ensure is whether you have what it takes to use Vyke's Dragonbolt in Elden Ring, quite literally. Every weapon and Magic comes with specific Stat requirements that need to be met for effective use of that item.
In this case, Vyke's Dragonbolt Incantation requires 23 Faith to use. You can upgrade your Faith by investing Runes into it. The minimum requirement is 23 Faith, and each additional level increases the Lightning damage buff. 
Also Read: Can You Parry Crucible Knight in Elden Ring?
Check Your FP Pool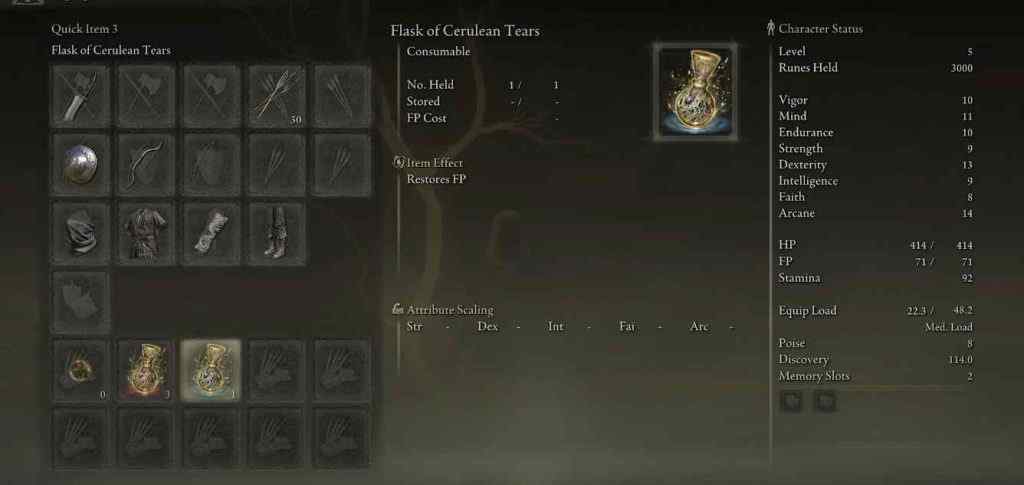 This should be obvious, but you need to have ample FP in order to cast Vyke's Dragonbolt in Elden Ring. FP stands for Focus Points, which are required in order to cast Magic and even perform special skills in Elden Ring.
Vyke's Dragonbolt costs 35 FP upon each use, so make sure you have enough FP. If you do not, simply throw back a Flask of Cerulean Tears like you would a cold one on nights out with your Tarnished friends. Alternatively, rest at a Site of Grace to refill your FP bar.
Equip A Sacred Seal in Your Off-Hand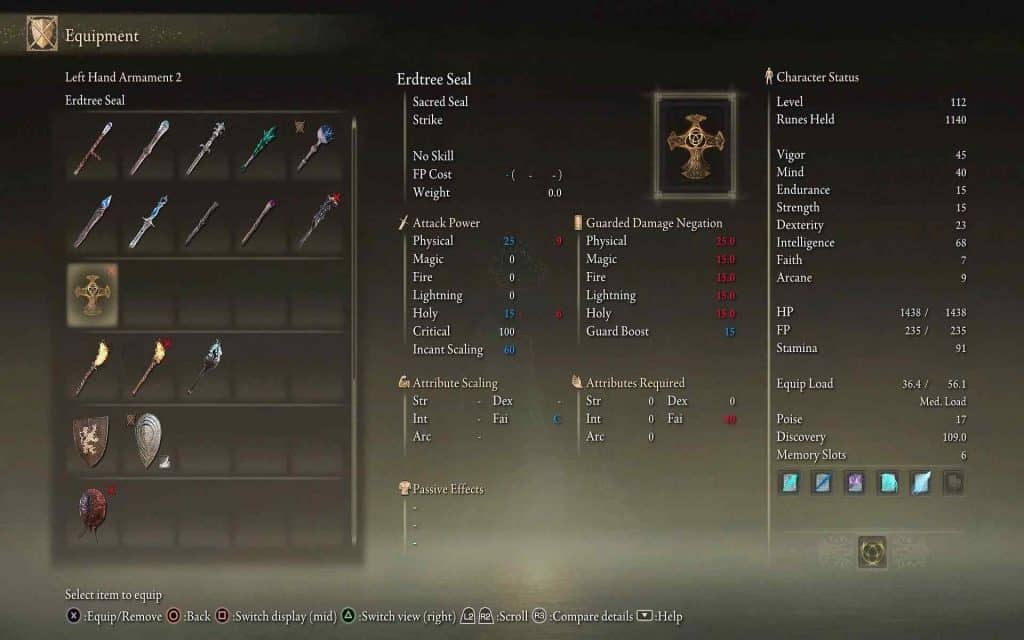 A Sacred Seal is a catalyst in Elden Ring required to cast Incantations. Catalysts are items that must be equipped in order to cast different types of Magic in Elden Ring. For Incantations, these catalysts are Sacred Seals.
You need to equip a Sacred Seal in your left hand in order to cast Vyke's Dragonbolt. If you do not currently own a Sacred Seal, the easiest one to obtain is the Finger Seal. It can be purchased from the Twin Maiden Husks at the Table of Lost Grace.
Also Read: What Are Fundamentalist Incantations?
Cast Away!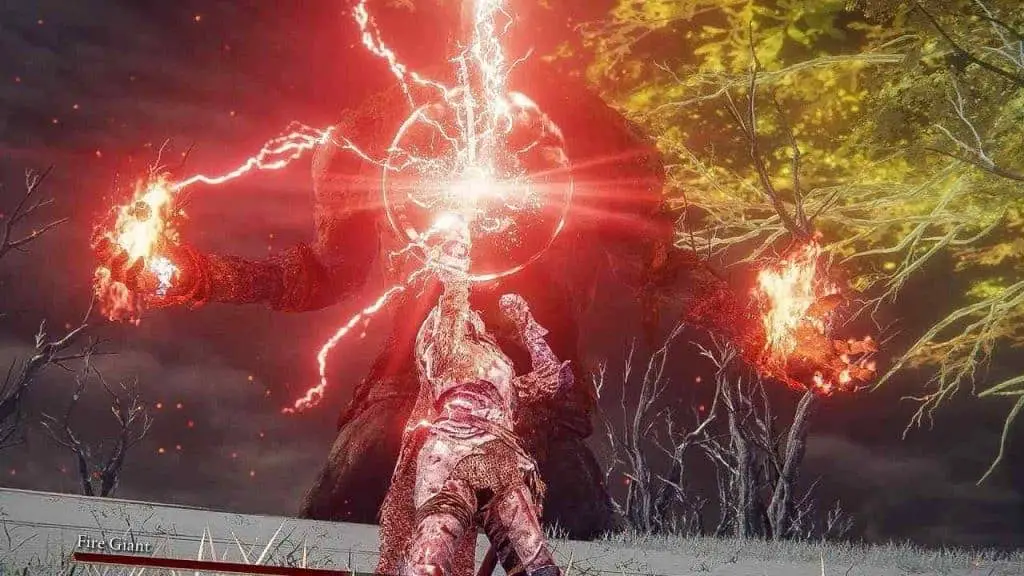 No, we are not talking about the Tom Hanks film (although we should do that sometime… it was fantastic!). Now that you have ensured all of the aforementioned requirements are met, you can proceed to cast the Incantation and watch your weapon become coated with Lightning the color of blood.
Enjoy the shockingly good Incantation, Tarnished. You deserve it!
Conclusion
This has been our guide on how to use Vyke's Dragonbolt in Elden Ring. We made sure to cover everything you need to know so you can be on your way to casting Vyke's Dragonbolt effectively. Some people reportedly were unable to cast it due to minor oversights.
We hope this guide helped and let us know in the comments below if it did. Your feedback is extremely valuable to us. We hope you have fun shocking your foes into oblivion with this Incantation. Good luck, Tarnished!
Maria Beklavac is a passionate Gamer, Marketer & Journalist with over seven years of experience in the Gaming and Technology Industry. Maria has a lot of hobbies, but gaming has always been her favorite one, and that's why she's decided to create GameTaco. On GameTaco, you'll find tons of problem-solving tips from many different video games!