Hello, Cities: Skylines players, are you happy with your cities? Are your citizens happy while money is constantly flowing into your city budget? In this perfectly designed game, your task is to build the city from the ground up with all its contents.
You start from the start – you add zones to the city, from residential zones to industrial zones. Then you add power sources and water systems so that citizens can have a decent life. Not to lengthen, we can count like this until tomorrow. Get ready for another how-to guide to an even better Cities: Skylines game experience.
Cities: Skylines is a game that has kept us occupied since 2015. Isn't it ideal when we can spend hours and hours building the perfect virtual city and meeting the demands of our virtual citizens. This city-building singleplayer game entertains players of all ages, and currently you can find versions for PC, PS4 and Xbox One on the Steam platform.
In Cities: Skylines there really are no boundaries, according to your own preferences you build a city, its zones, roads, bridges, public transport, and a lot more. However, what if we tell you that this game can be even better and that your city can look much more realistic and beautiful?
Are you interested? We are also, get ready for the best tips on how to make your city even better.
Also Read: How to Turn On Infinite Money in Cities: Skylines?
Make Your City More Realistic With These Tips And Tricks
Right at the beginning to let you know, here we will talk about how to improve the look of your city, or the entire Cities: Skylines game performance. Some mods will be mentioned, so before you start editing your city make sure to install mods that will be useful to you during this beautification.
Daylight Classic Mod
Probably the first mod to drastically improve gameplay is the Daylight Classic mod (you can find it on the Steam Workshop pages dedicated to Cities: Skylines game). With this mod you can edit the settings of the Sun in your game. Just choose Classic sunlight intensity and Classic sunlight color and see how the look of the day changes.
Also Read: How to Buy More Land in Cities: Skylines?
Dynamic Resolution Mod
The second mod is the Dynamic Resolution mod. It is intended for players playing Cities: Skylines at lower resolutions, such as 720p, 1080p and 1440p. When you install this mod to your game, press F10 and drag the Slider of Internal Resolution to 200%.
You will automatically see how the color of your city changes and how everything looks a few shades more beautiful. Don't skip on this mod because it is one of the primary ones you need to improve game quality.
The next thing we need is Relight mod. The Relight mod is used to enhance the colors in your city. Once the Relight mod is installed, go to the Graphics tab in System Settings to adjust it. Under the Preferences tab you will see the Color Correction Override and there among many different options choose the one that seems most tempting to you. Of course, you can always change this option so try everything to see which one suits your city's appearance best.
To open Relight menu and change other settings, you have to simultaneously press Alt key + Shift key + L. There you will see a window with many options, such as Brightness, Moon Light, Temperature, Contrast and others. You have a slider bar so just move the slider as you see fit, and in the background you can see how the new settings affect the look of your city.
The next thing we will talk about are map themes. You already know that but Cities: Skylines offers a variety of map themes to choose from. These themes are really unique, from winter maps to maps with beaches and lot of sand.
For these, install the Enviroment Changer and the Theme Mixer. When you open the Load game option in your Cities: Skylines Start Menu you can choose Base theme and Custom map theme and in the Options menu you can change the texture for different themes and see which combination you like best.
You've probably heard of the next mod, it's called the Ultimate Eyecandy and is really popular with Cities: Skylines players. With the Ultimate Eyecandy mod you can change options such as Time of Day, Lattitude, Global light intensity or even Day / night cycle speed.
Go ahead and try to change the Sun's position! Another great thing you can adjust with this mod is the weather. Yeah, you read that right. You can change the fog intensity or rain intensity.
The Clouds and Fog Toggler Mod
The Clouds and Fog Toggler mod is also recommended to gamers, it removes the mist that appears after adjusting settings with the Ultimate Eyecandy mod. Next on the list is the PostProcessFX mod. When you install it and run the game, press the F9 key to open a menu where you can adjust these settings.
In the SSAO tab max everything except Occlusion and be sure to enable downsampling before you save your settings. What will happen? Well, you will have shadows under your buildings and other objects which further details your gameplay. Amazing mod if you ask us!
But we're not done yet. The next mod is the Sun Shafts mod, press the F8 key when you are in the game and the menu will show up. There you have options such as Height, Intensity, R, G or B. Adjust the slider bar the way you most like the sun to be displayed in your city. Sunlight and clouds will look really great once you edit the settings of your choice.
Also Check Out: How to Build Houses in Cities: Skylines?
The Roads United Mod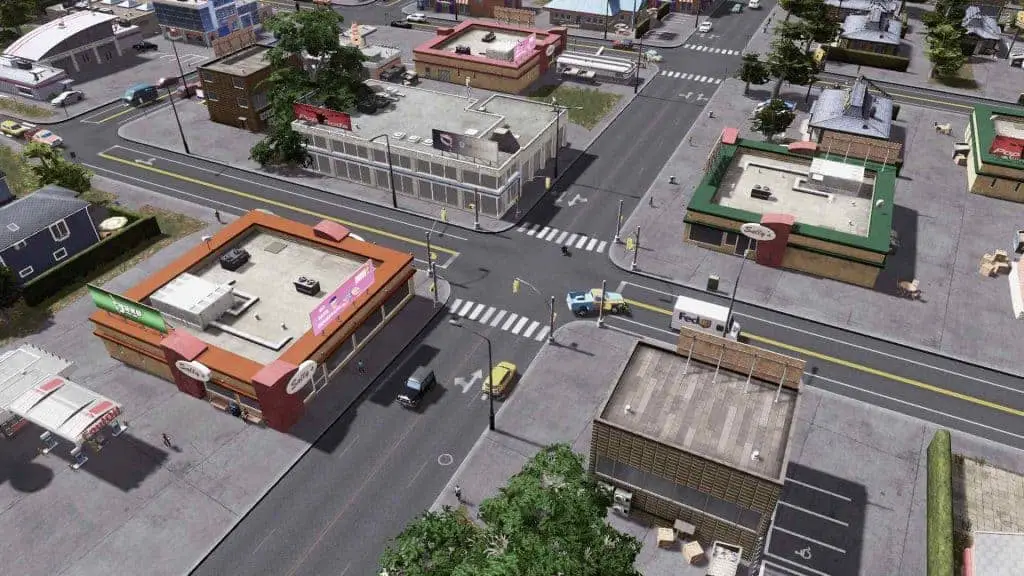 The Roads United mod is actually the road texture mod, which actually gives much more realistic roads in your city. With this mod you can change the look of the roads, for example if you like a darker shade of asphalt you can do this with this mod. Just move the slider on the slider bar in whatever direction you want to go with changing the look of small, medium and large roads, and also the look of the highways and its decorations.
And that's it! There are several mods on the list that, as you can see, drastically change the look of your city. With these mods, your city will look much more realistic, which is actually the meaning – that the city has the soul of a real city, and with these mods, all this can be easily achieved.
But we have to warn you, mods are not part of the official version of the game and you have to know that they can also negatively affect your game. So before you install each new mod save your game so you can continue where you left off in case the mode negatively affects your city.
Also, by downloading the mods you agree to make your data visible to the creators of the mods. It is recommended that before installing the mod, read the comments of other players who will tell you if the mod is harmful in some way or really worth installing in your game. Every mod will have an explanation of which version of the game it is compatible with so check for this information before downloading it.
Also Check Out: How to Reduce Noise Pollution in Cities: Skylines?
Final Thoughts
As you can see, this article has allowed you to improve your game performance and make your city look much better than it looks now. With these mods, your city can get a really more realistic look that will give the impression of an even better city.
Follow our tips, search for the mods, and adjust these settings the way you think will best suit your city.
And of course, share your ideas on how to improve the look of the city, we look forward to new tips that are sure to improve the gameplay and other Cities: Skylines players. Till next time!