Stardew Valley, creatively designed by Eric Barone, is a simulation-based game in which players perform the role of different characters. Players will play the role of a person who takes over the rundown farm of their grandfather.
The rundown farm is called Stardew Valley. The game is compatible to run with PlayStation 4 and Xbox One. Moreover, it also runs on Android and iOS.
At every game level, you have to choose one skill out of the two given options. Plus, the game permits the players to do extra activities like farming, nurturing livestock, crafting goods, mining, selling produce.
The activities also include socialization, marriage, and having a family. The game is compatible with playing up to three players at one time.
Out of all other professions, players face difficulty in selecting the role of Fisher and Trapper. Therefore, in this article, we will try to make things easier for you.
Let's dig in deeper to know both the skills, and we will leave it to you to choose one of these.
Fishing skill is a very core and potent skill in the game. Perhaps one of the best ones to consider in Stardew Valley. However, players often overlook it and choose another profession. Fishing surprises you with tons of unexpecting unlocks. Specifically, at levels 5-10, choose to pick roles for more specialization of your character unfolds.
What is in Stardew Fishing Levels From 1 to 4?
You are not offered much in terms of unlocks in the first four levels of Fishing skills. However, let us see what you can have:
At Level 1: The casting distance will increase by one tile.
At Level 2: Here, you can unlock the Bait along Fiberglass Rod in the Fish Shop of Willy.
At Level 3: You will get Dish O the Sea and Crab Pot.
At Level 4: You will win a Recycling Machine. Also, the casting distance will increase by one tile.
Note: You can use Bait only alongside the Fiberglass Stick. With this, the time which a fish takes to bite will reduce by 50%. However, using these does not attract specific fish kinds, but you can save your time with it when you are losing.
If we talk about crab pots, these enable you to grab shellfish, mollusks like crabs, lobsters, oysters, and shrimps.
Now, a recycling tool holds your occasional trash, which you obtain from doing fishing, and transforms it into valuable things.
It will transform trash-like things into gems and alter driftwood to coal. Moreover, it will turn moist newspapers into flashlights and cracked CDs or goblets into delicate quartz.
Also Read: MapleStory Evan – The Ultimate Skill Build Guide
Stardew Level of Fishing 5: Trapper or Fisher?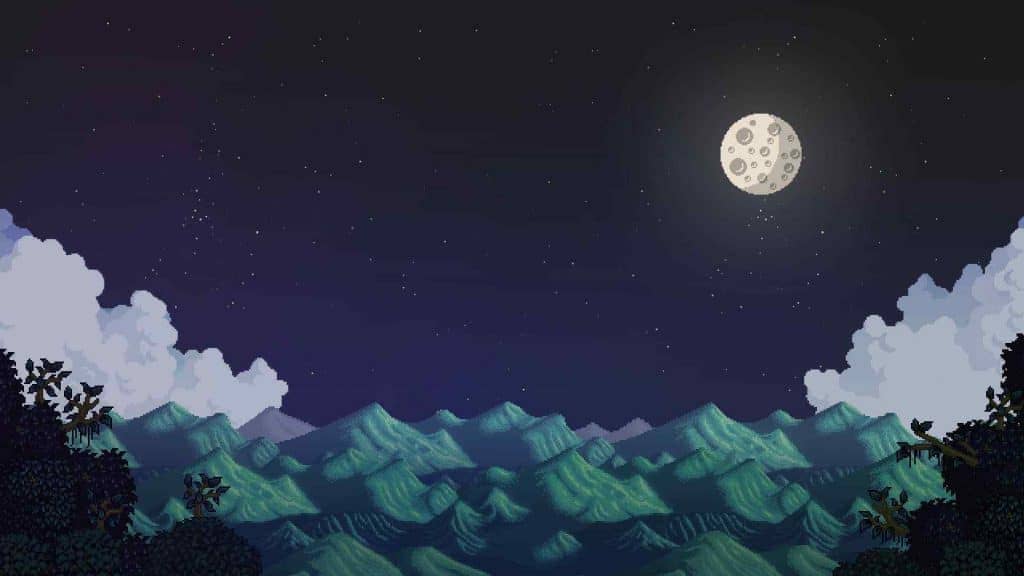 In level 5, the game gives you a choice to choose between the Fisher or the Trapper.
When you choose Fisher, the worth of fish will get raised by 25%. However, if you decide to be a Trapper, the resource you require to make crab pots will get reduced.
How much do they diminish the resources? Earlier, to make crab pots, the player needed forty wood logs and three iron bars. However, after choosing a Trapper for making crab pots, the player needs twenty-five wood logs and two copper bars! Doesn't this sound great? Well, it is a very subtle way to save copper bars and iron. However, how much do you earn from doing this?
Per our viewpoint, performing with Fisher will be the ideal way to get on at the 5th level. Moreover, after picking up Trappers, the professions at Level ten will get less worthy when distinguished from the Level ten Fisher tree professions.
Fisher will enable you to catch both fish in the rod and the crab pot rated more than 25%. Now, this is far better than a reduction in the craft material to carve crab pots.
What is in Stardew Levels of Fishing from 6-9?
The unlocks available at fishing levels 6-9 are far beyond your imagination. You will have a bunch of equipment at your disposal before the time you reach level 9. Now let's see what equipment you will get there.
At Level 6, you can earn Spinner, Iridium Rod, Trap Bobber, which gets unhooked in the Fish Shop of Willy.
At Level 7, you can fetch Cork Bobber and Treasure Hunter.
Now when you move forward to Level 8, you can acquire Barbed Hook, Bin of Worm, and Dressed Spinner there.
After finishing off level 8, you will move to Level 9. You can win Seafoam Pudding and Magnet there.
When you reach Level 10, after you pick one of the professions at level 10, you will receive a Treasure Hunter, an incredible piece of equipment that influences every single step of you in the game.
It will raise your likelihood to uncover Treasure Chests by 20% that was before at 15%. Also, it will stave off fish from disappearing while you are struggling to assemble wealth.
Stardew Valley Level of Fishing 10 in Detail
At level 10 of fishing, you will get a choice to select between two professions. Your choice is hanging on the selection you made at fishing level 5. So that means whatever you choose at level 5 will take you to earn further in the game.
When you pick Fisher on level 5, the choice between Angler or Pirate uncovers. On the other hand, when you select Trapper, the choice between Luremaster or Mariner highlights. Let's talk about the best possibilities for these four duties.
Also Read: Broken Remains Challenge, Backbone of Keres Area 
Which One to Choose: An Angler or a Pirate?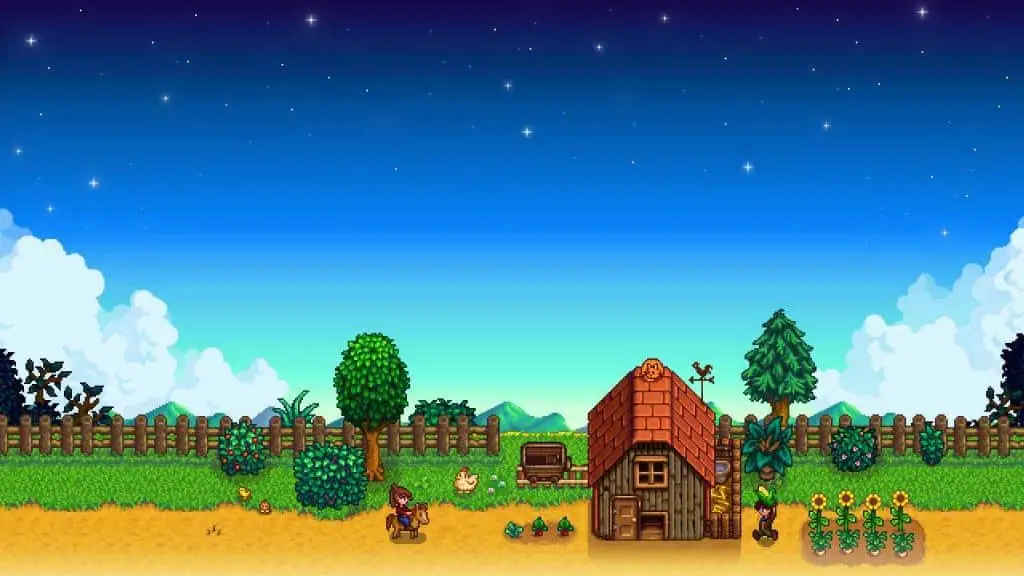 The first choice would be between Pirate or Angler, which is slightly troublesome.
Your endurance that Fisher bestowed you will get replaced by Angler. That means that the worth of fish will reduce from 75% to 50% more. Of course, that is not a massive failure, but this may affect your upshot.
When you choose to be a Pirate, your possibility to locate the treasure will increase by double. That implies that the speculation will increase by 30% or 40% when you use the harness of Treasure Hunter.
Well, the dilemma of selecting between the duties can give you stress. You can make a delightful choice of the bonus of 50% from Angler. On the other hand, the doubled possibility to unearth treasure also sounds excellent.
In the end, we will leave this choice on you as we all know Fisher is an extraordinary way to select at level 5, but you cannot come across the best one out of them. If you prefer fishing, then choose Angler. However, if you favor scooting treasure, we suggest you become a Pirate.
Which One to Choose: Marine or Luremaster?
As per some logic, you took Trapper; you will get a selection between Luremaster and Mariner at the 10th Level.
For people who don't like fishing, the perfect choice is Trapper. Now for ones who want a continual allotment of mollusks and shellfish and for people who don't have time to scan traps day-to-day, Luremaster or Mariner would be a decent option.
By selecting Mariner, you can halt retaining false baits. Secondly, if you are the ones who do not have a habit of checking traps occasionally, do not worry because Mariner always makes sure you get something in return in crab pot while searching.
However, Luremaster is for players who do not carry the round bait and prefer to check their traps daily. Taking Luremaster will relieve them from worrying about getting Bait daily.
Also Read: Ark Equus – The Ultimate Guide
Final Verdict
So folks, what would be the final haul in Stardew Valley: Trapper or Fisher? Pirate or Angler? Luremaster or Mariner?
We have outlined the details of each profession, and now the decision is all yours. The obvious defeat here is difficult to find out, so we recommend considering your playstyle before making any move.
It's as simple as this. Picking fishing over Trapping and pairing it with either Pirate or Angler will open up the door to earn money using your fishing tactics. The rise of 50% to your Angler's fish price is an incredible upswing to revenue, whereas Pirate will help you rake in Treasure Chests.
However, when you do the opposite, that means you pick Trapper and pair it with either Mariner or Luremaster. Then you will uncover the two advantages for yourself: trapping the actual shellfish rather than trash and relieving yourself from the burden of taking the Bait every day.