Overwatch is Blizzard's newest multiplayer shooter. As one of the most popular games of 2016, it's no surprise that many people will be interested in playing the game on their Mac computers. The good news is that you can play Overwatch on macOS!
Overwatch is a first-person shooter with a colorful cast of unique characters in their way. In addition, there are multiple multiplayer modes, including "Quick Play," where you can jump in and play immediately.
Overwatch still hasn't been released on the macOS App Store. However, this doesn't mean that you can't play this game on a Mac computer.
Many users were able to play Overwatch on Windows PCs using Bootcamp. However, you might be able to use a similar method for running the game on your Mac computer.
So if you are curious regarding whether you can play Overwatch on Mac, you have landed at the right place! In this article, we will show you how to get Overwatch on the Mac with Bootcamp. We will also cover the other important things, like whether it's free and the hardware configuration needed to play Overwatch on Mac.
Also Read: Can You Play League of Legends on Macbook Pro?
Can Overwatch Be Played on a Mac?
No. It isn't possible to play Overwatch on your Mac. The reason behind this is that Overwatch cannot run on a standard macOS X.
However, you can play the game using Bootcamp, a mode in which you dual-boot Windows and macOS on the same computer.
Bootcamp is software from Apple that lets you install Windows on your Mac. After installing Windows to Mac, it's possible to install Battle Net. Battle.net is a platform for Blizzard video games and can be found as an application on tablets and PCs.
You can install Battle.net on macOS, but you won't have Overwatch available for installation, and you have to set up Windows OS first.
Is It Possible to Download Overwatch on Mac?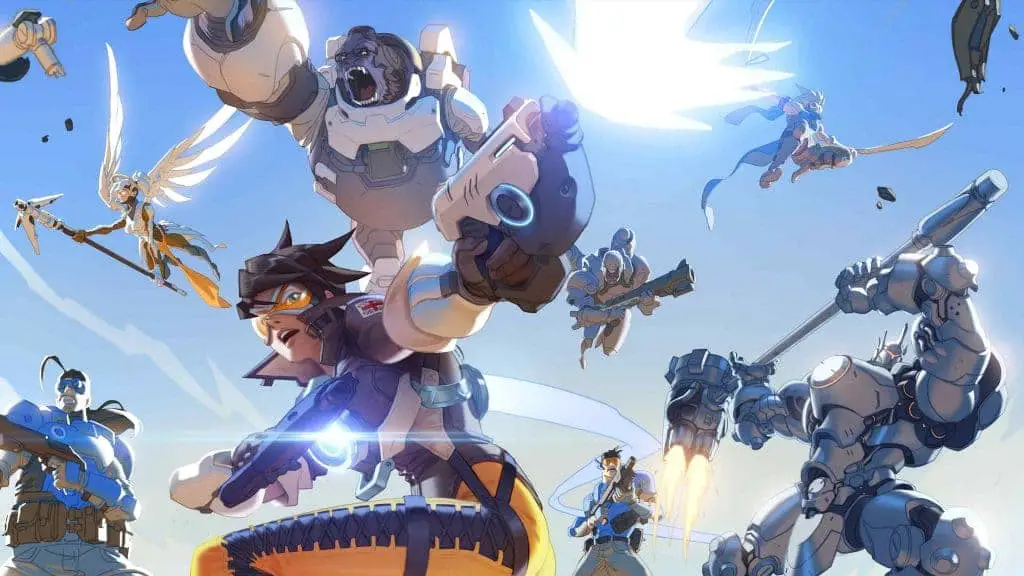 Yes, it is possible to download Overwatch on a Mac. You can do it by running Bootcamp in macOS X and installing the game on your computer. Installation of it is a lengthy process, but after that, you can easily enjoy your game.
Older Blizzard games like Diablo 3, World of Warcraft, Starcraft, and Hearthstone have been available on Mac via the Battle.net app. However, Overwatch is not available for Mac, and you cannot play it directly on a Mac without Bootcamp. Apple is not making enough contributions for Blizzard to create a viable option for Overwatch to work with.
Therefore, to play Overwatch on a Mac, you will need to play it on Windows using Bootcamp and get your games from the Windows Store.
Not only that, but you will also have to purchase Overwatch before you can play it. You can purchase it from the Blizzard Store or other online stores like Steam.
The standard Overwatch edition can be bought for $19.99, and the legendary edition is priced for $39.99. With the Legendary Edition, you're getting some great perks. Most notably, you'll have access to some awesome hero skins.
Also Read: What is Alien Machine in Stellaris and How Does it Work?
What Is the System Requirements for Overwatch
The minimum requirement to run Overwatch, you need:
Intel® i3 Core™ or AMD X3 8650 Phenom™
GeForce®NVIDIA® GTX 460, HD 4850, ATI Radeon™, or HD Graphics 4400 Intel®
4 GB RAM
30 GB available hard drive space
Broadband internet connection
No minimal requirement for the suggested digital installation
minimum display resolution 1024 x 768
How to Play Overwatch on Mac?
One of the easiest ways to get Overwatch on Mac is to purchase it from the Blizzard Store or another online store and use Bootcamp. Bootcamp will allow you to install Windows 10 on your Mac, at which point you can install Overwatch and play matches using Windows.
Here are some steps that you need to take to get Overwatch on Mac:
Step 1 – Format your USB device into an MS-DOS FAT file system:
You need at least 8GB of a flash drive that you don't use.
Go to Disk Utility, locate your USB key
Format your drive for MS-DOS (FAT)
Step 2 – Download the Windows Installation Setup
Download the Windows 10 ISO file.
Select the edition, language, and other settings.
A 64-bit version is necessary for downloading the game.
Step 3 – Configure the Bootcamp Assistant
To get started with Bootcamp, open BootCamp Assistant on your computer. Then, choose the Windows 10 ISO file downloaded in step 2.
To copy all the files, make sure the USB drive you prepared in step 1 is plugged into your computer.
To create a partition for your Windows installation, click on the 'Next' icon. A Dialog Box will appear and ask for your password.
After you finish partitioning your hard drive, it should restart automatically into Windows.
Step 4 – Install Windows
Now you have to install your language of choice, time and currency format, and keyboard. Insert your Windows product key or select "I don't have a product key."
After you consent to the agreement, sequence down, select Bootcamp partition, and "next."
It takes a while to load the system, after which it'll automatically reboot into Windows. Then, reply to some of the Windows prompts.
Finally, the Boot Camp Setup Assistant will appear momentarily.
Once you agree to the license, download and install, after you are done, click finish.
Sometimes, you need to restart your computer after installing a new update. This dialogue box may tell you that. Running the latest Windows update is a good idea.
Step 5 – Install Overwatch:
Download the Overwatch game by going to Blizzard's official page, selecting Windows, and downloading Overwatch.
Choose your Battle.net installation location, create an account, or log in if you already have one.
Pick your installation location for Overwatch and continue. Select the language next.
In case the download and installation process is still ongoing, give it rest for a while.
After it is finished, you can play the game. Now you have Overwatch on your Mac computers.
Conclusion
Now that you've read this article till the end, you must have gotten the answer to your question. It is possible to play Overwatch on Mac using Bootcamp. However, to do so, you need to run Bootcamp on your Mac and use Windows to play Overwatch.
We hope you will have a better idea about playing Overwatch on Mac with Bootcamp from this article.