The popular Japanese role-playing game, Dragon Quest 11: Echoes of an Elusive Age has enticed many fans due to its conventions and gameplay. This DQ 11 Veronica Build and Equipment Guide is going to teach you how to make the most of Veronica's skills in order to conquer the game once and for all.
If you are a fan of Dragon Quest 11, you're probably quite curious about Veronica's strongest skills, as well as where you can find all of her finest equipment. That's just what this Dragon Quest XI Veronica Build & Equipment Guide is going to detail. We will tell you how to get all of Veronica's finest equipment and what skills you should consider from the beginning till the end of the game.
Also read: Best Powerline Adapters for Gaming in 2021
Dragon Quest 11 Veronica – Essential Skills
Veronica has 3 major skill trees in Dragon Quest 11: Whips, Vims, and Heavy Wands, which are truly worthy skills to have.
Whips are, at best, a curiosity. In return for a low risk of inflicting any of the less valuable status impacts, Veronica's whip abilities are weaker as compared to her spells and strike a smaller AoE.
Hence if you do not want Veronica to stand out for any reason whatsoever, stay away from whips and aim to invest in Heavy Wands and Vim instead.
When Veronica's character is first introduced to you, she has a few skill point choices to choose from. You will need to enter the Vim tree initially in order to successfully unlock Channel Rage, which is a locked node. The Channel Anger significantly improves Veronica's spell harm.
Also, you will only want to fill her Heavy Wands branch for the rest of Act 1. There aren't many skills in any tree that are especially useful before extending, so take the Magical Might or MP reward and anything else you have some points for.
You will want to catch the Magical Might nodes, which you can find on the right of Veronica's Heavy Wands tree. You can then spend the remainder in Vim and prioritize the right part first for Kafrizzle and Enchanting Echo, then moving to the left part for Kaboomle.
Finish the Vim tree, then return to Heavy Wands to obtain the MP along with the Zing Stick incentives at the root, and complete the tree.
You will have some points leftover to bring into the whips, which chances are you won't actually use, but Veronica doesn't have a variety of nodes that are appealing for putting points into. You are almost through with her grid as soon as you have her Magical Might nodes and Kafrizzle/Enchanting Echo/Kaboomle/Channel Anger nodes.
Also read: Best Laptops for Penetration Testing
Top Equipment – Dragon Quest 11 Veronica
The Equipment Setup
You have to follow a specific equipment set up in order to excel in the game. Firstly, you should use Staff of Eternity plus 3 as your weapon. Next, it is recommended to use Crown of Eternity plus 3 as a helmet. For armor, we recommend the Gown of Eternity plus 3, whereas you should use Monarchic Mark plus 3 for Accessory 1 as well as Accessory 2. This completes your equipment setup.
Notice that the Aurora Staff has marginally more Magical Might than the Staff of Eternity, yet the former gives a 3 percent spell crit. The decision is yours. If you reach the Magical Might limit, instead of Monarchic Marks, use Warlocks for Veronica's Dragon Quest 11 best equipment.
Locations of Dragon Quest 11 Veronica Equipment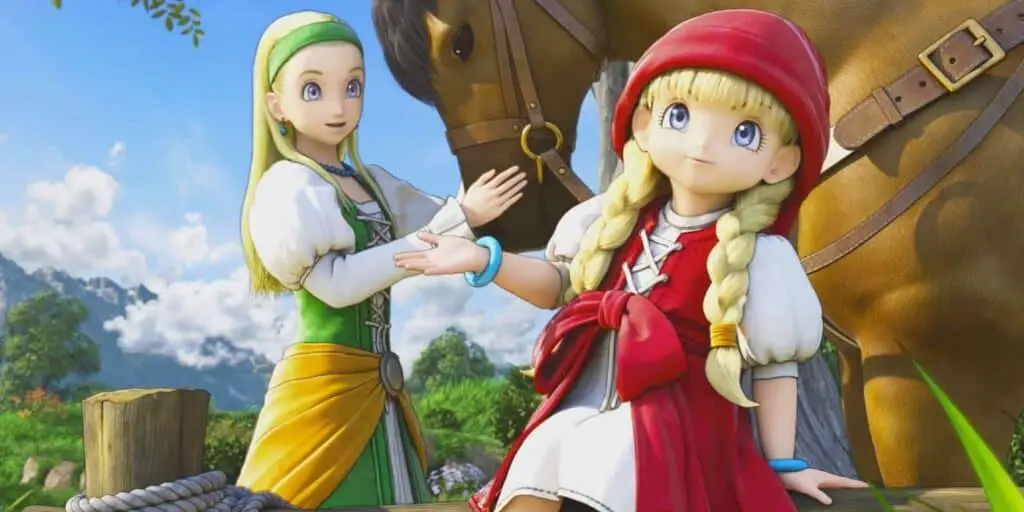 – Staff of Eternity
Big Hitters of the Battlefield, contained in the chest in the Luminary's Trial, may be used to craft Staff of Eternity.
– Aurora Staff
Improve the amazing arms Bright Staff that is awarded for completing the third Wheel of Harma Trial in 15 moves.
– Crown of Eternity
The Crown of Eternity is made through Eternal Elegance, which you can find in the chest in Sage's Trial called Hoarder's Keep.
– The Gown of Eternity
This is crafted through Eternal Elegance that is located in the chest in Sage's Trial called Hoarder's Keep.
– The Monarchic Mark
The Monarchic Mark is created with Badges of Honor that is located in Sniflheim Castle with the help of the Ultimate Key.
– The Warlock
A reward for completing the Act 1 quest "My Secret Saint" in Lonalulu. To get two, you must equip one at the end of Act 1 in order to get a duplicate in Act 3.
That about sums it up. That was just about all you need to know about the best Dragon Quest 11 Veronica build and equipment.