Are you looking for the best pet in Black Desert Online? Well, look no more as in this article, we will walk you through everything you need to know about pets of BDO. Pets are an additional aide in the game. They help you a lot in the game and speed up your certain tasks. They are undoubtedly beneficial to your character's adventurous journey.
You can buy any pet by going to the Pearl Store. These pets usually have unique talents and abilities that somehow help you in every way. 
Also Read: How to Add Crystals to Outfits in BDO
Different Types of Pets in BDO

There are many pets available in BDO that you can buy from the Pearl Store. Pets are divided into four types. The four types are as follow:
Classic
Premium
Limited
Event
These are four types of pets in Black Desert Online. Now let's take a look at each type in detail.
Classic
Players can buy the classic type of pets from the Pearl store for 900 pearls. This type usually includes a striped cat, tabby cat, kaia jackal, shaggy dog, and many more.
Premium
Pets in this category are premium and cost a lot more pearls than classic. These pets include marmot, sky hawk, desert fox, panda, young griffon, turtle, crow, little lamb, ferret, and many more. Each pet has a cost of 1100 pearls and can be bought from the Pearl Store.
Limited
Pets in the Limited category are usually limited, and you can only get them through certain sales. This type includes many skillful pets such as polar bears, hedgehogs, ribbon cats, and many other talented and helpful pets.
Event
Pets in this category can only be obtained through specific events and tasks. Kuku is the only pet of the Event type at the moment.
Also Read: The Ultimate Sailing Guide for Beginners in Black Desert Online
Which Is The Best Pet in BDO?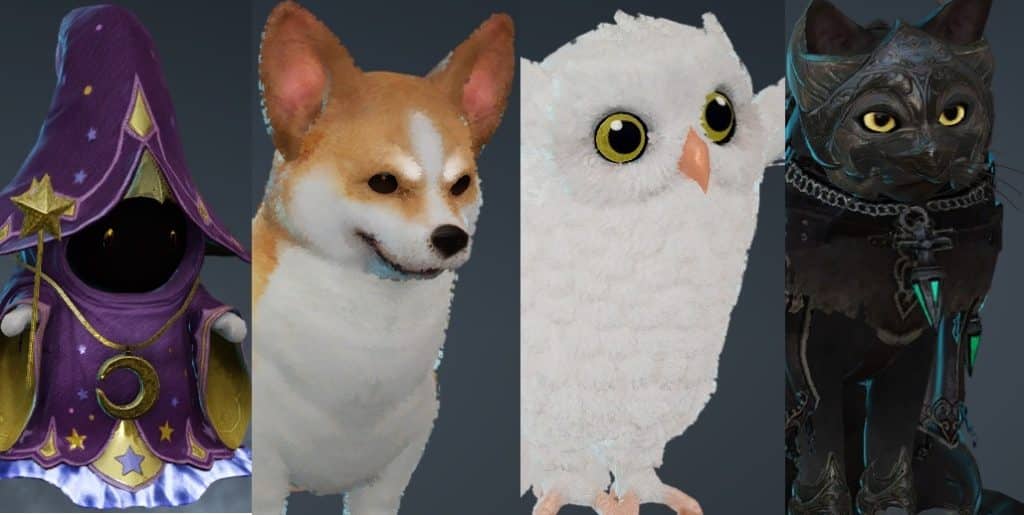 What makes the best pets is primarily a matter of personal choice. The pet which suits us and our character will be preferred.
Birds provide a greater chance of gaining knowledge and attaining higher levels of knowledge. Dogs increase the player's skill experience and can detect enemy players. Cats give a boost in terms of life experience. Unless you want to be at the peak of the life skill rankings, this isn't really useful.
Most people who like certain skills for money usually don't have pets with them when they're life-skilling unless they're exchanging turn-ins. Hedgehog is a must-have for the gathering because it provides additional gathering supplies. Polar bears give a weight limit bonus and a reduction in fishing time.
So if you want to get extra supplies, a hedgehog is best for you. On the other hand, if you want higher levels of knowledge, then any kind of bird will be good for you. To detect enemy players, dogs are best. In short, it only depends on your preference.
In my opinion, I would say that hedgehog is one of the best pets of Black Desert Online as it provides additional supplies which can be useful in later events of the game. Still, if you think of any other option, then feel free to leave a comment below.