In Black Desert Online, you can buy a house in any of the cities or larger villages. Houses can be utilized as dwelling quarters, storage, or workspaces for your employees, depending on your needs. Since houses aren't owned by anybody, you won't have to struggle with the other players for one. Instead, the owners of such properties are determined by a ranking. The best level house is decided by the decorations inside a house as well as the quality of the products presented.
As a result, if you want a banner featuring your identity next to your property, you'll have to shell out a substantial sum and pay close attention to every detail. You have to know the price of a property before you purchase it. The price is expressed in contribution points rather than silver. Click the window shown on your game screen to get additional details about all of the properties and chain purchases.
Houses are linked directly to one another through chain purchasing. They have an impact on the quality of furniture that can be made. Chains are identified by numbers, which can be seen on the home icons (1-1, 1-2, etc.). You must initially purchase properties with lower chain numbers in order to get access to houses with higher chain numbers. Houses with higher numbers provide greater space for more advanced technology. Blue houses are those that can be purchased. The symbol will become white once you have purchased a home.
Also Read: How to Clear Belfry Section in Resident Evil 8 Village Castle Dimitrescu
Find A Location And Residence In Black Desert Online
Choose the town on your world map where you wish to buy a house that is most convenient for you. Select the drop-down option on the top right, then the "residence" option.
Once you select a node symbol, you'll see house icons on the map
All blue houses are the properties that you can buy
All properties you now possess are known as white homes
All grey houses are the houses that you haven't yet opened
You must first acquire the houses that are attached to the grey houses in order to unlock them. A yellow line is used to denote this.
At any moment, you may click one of the home icons to see what sorts of properties are offered and to verify the property's purchasing requirements.
Types Of Properties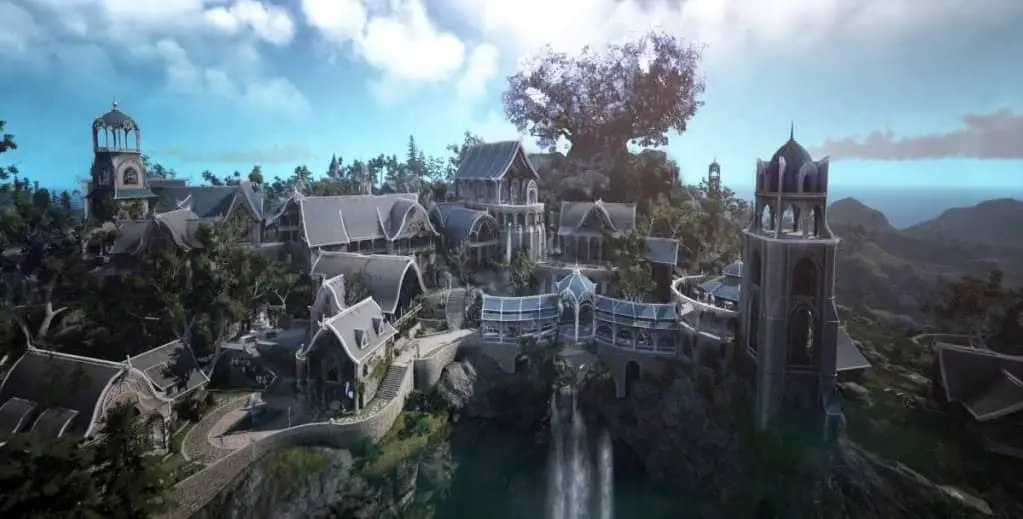 You may buy various sorts of properties, each of which performs a particular function. Using drop-down options on the upper right, you can easily search for a certain property utilization to check if they are accessible.
Afterward, you may go up to the front door and click "R" to access the owner's list window, which will allow you to explore other player's residences. You can explore the top-rated homes, as well as any houses within your list of friends, clubs, or parties, on this page. To unlock the gates and go inside, select the "access" button.
Also Read: How to Increase Weight Limit & Inventory Space in BDO?
Decorating House In Black Desert Online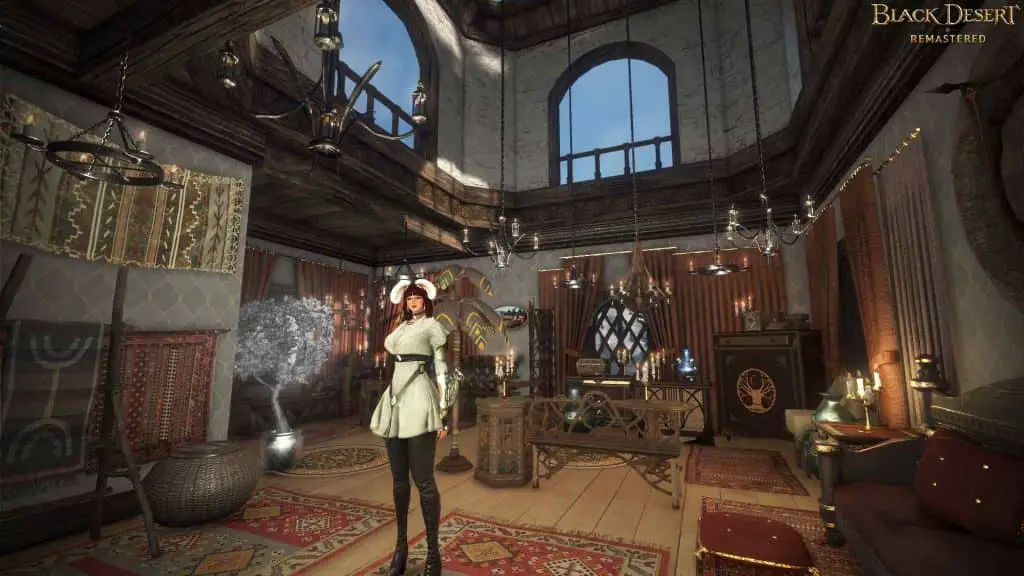 There will initially be a limited number of accessories and decorations from which to pick. You may, however, be able to acquire additional chains as you continue and acquire more chains. One possibility is to convert your home into a workshop in which you might recruit employees.
You'll be able to make good tools such as blades, sickles, and so on and fishing rods, which will enhance your decorating skills. You may discover how long it'll take to complete a room or how much you will have to spend on the controls menu contribution points.
You could go to a supervisor to hire one of the employees after you complete a room, for example, a workshop, and appoint him to a task. It's critical to hire personnel from the same city as the home you bought. The employee will accomplish his responsibilities in a specific period of time based on the level. To allocate your employee to a job, go to the employee's screen and select one of the homes from the list. You must provide your employees with the necessary materials and equipment.
The workshop options display the resources necessary to create a certain object. Such materials must first be deposited in a warehouse which is controlled by a separate NPC in each town, after which your employees would be allowed to use them. After you've assigned a worker, you'll have to wait a while for him to make anything for you. It might take anywhere from a few minutes to many hours to create an item. You may hurry up the procedure by raising the level of your workers. The more people involved, the shorter time it will take to create the item. In a similar vein, the higher the number, the less time is essential.