You have probably seen the Red Dead Redemption 2 microtransactions on display in stores around the world, with players clamoring to get their hands on these limited edition products.
In Red Dead Redemption 2, you can craft materials to create items for your character. Each item has different perks that will help you throughout the game. Crafting requires several components that you can find from completing missions, exploring the map, and killing various enemies.
The Bear Claw Talisman is one such object, but you'll need a silver chain bracelet to construct it. In The Red Dead Redemption 2, the game's random nature makes it tough to identify where to find things. It is possible to find this item randomly when completing missions or by visiting stores throughout the world in RDR2.
Some people find it challenging to find RDR2's rewards because they're random and not always in the same place. If you are one of such folks, this guide will show you exactly where the silver chain bracelet is in Red Dead Redemption 2.
Where Can I Find a Red Dead Redemption 2 Silver Chain Bracelet?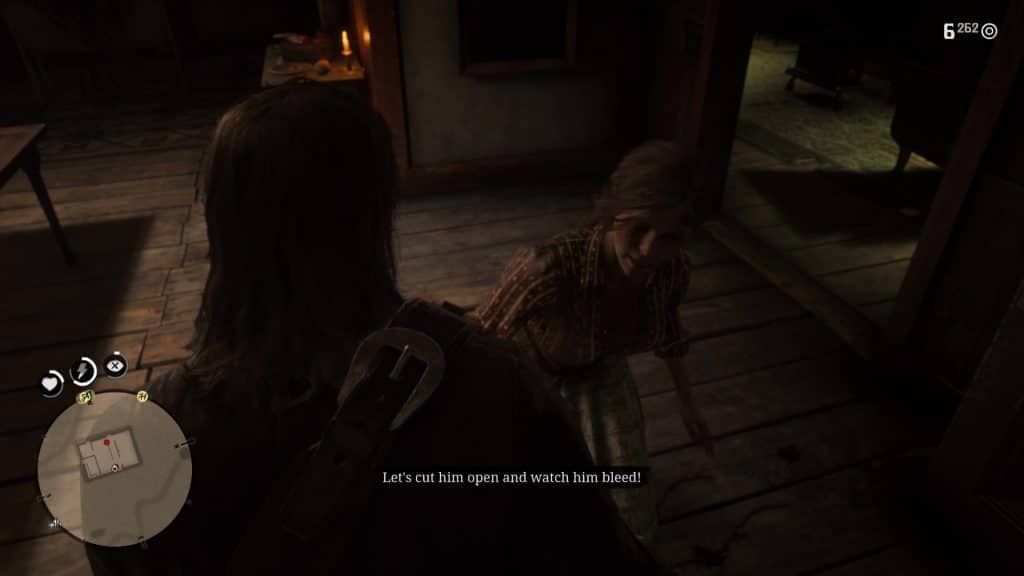 RDR2 is a challenging game to complete because the silver chain brace is well hidden. We'll show you where to find it below.
Silver chain bracelets are mostly found on the bodies of dead NPCs. The workaround is to be more active on your questing, as you can find them randomly at various locations around the game's world. The location of RDR2's silver chain bracelet depends on where you are in the game. If you're starting, likely, you won't be able to find it.
Thus we recommend looting every deceased NPC during a mission until you find the RDR2 silver chain bracelet. Otherwise, you may miss out on a critical mission. As a general rule of thumb, camp at the huts and search for the bodies in the open areas.
Aberdeen Pig Farm near the Emerald Station is a more precise location for the RDR2 silver chain bracelet. It is found in the open area of the map.
If the Aberdeens seem familiar, they're one of the game's burglary objectives, as well as one of the places the bear claw talisman is located.
Don't forget to drop by the farm in your quest, where you'll be greeted by an odd couple who will welcome you inside for dinner. It is the perfect place to find a silver chain bracelet on one of the dead bodies. After the player has experience with the bracelet, they can retrieve it. The bracelet will always be on Tammy Aberdeen's body regardless of what happens.
If you've already completed the mission, you'll need to return and search the bodies and sheds. The silver chain bracelet is on Tammy Aberdeen's body, no matter where you've been.
Other dead bodies can point players to the silver chain bracelets. For example, the ledger at random locations around West Elizabeth contains clues about the bracelet's location.
In RDR2, there's a home robbery mission that takes place in Watson's Cabin. You can find silver chain bracelets there as well. This cabin is located west of the station. It's not hard to find. Just follow Wallace Street and head towards the mountain.
When you arrive, look for an older woman by a nightstand. If you look in the nightstand, you'll find a silver bracelet. It is the only house you can get one in the whole game. It's worth noting that the same task can be completed elsewhere so that you may have already gotten one.
Other deadly stalks around the area can confuse players. Before searching the cabin, players should visit these stalks.
Train robberies are simply an alternative technique to finding silver chain bracelets. Players can rob the train outside of the town for silver chains. This method is not as efficient, however, because it's challenging to get back to Blackwater.
We recommend robbing female passengers because they are more likely to give up a silver chain bracelet. Other than the female passengers, officers of the law are also good targets for robberies because they have more silver chain bracelets.
That's all you need to know about finding a Red Dead Redemption 2 silver chain bracelet. We hope you found this guide helpful!