Elden Ring is chaotic… and we love it! The game displays nigh perfection in its execution and presentation of a densely-packed open world. The world's charm is intensified by the gripping story and multi-layered lore elaborated through the hundreds of hours of playtime.
As you progress through the game's story, you will witness several incidents that snatch an unwilling "oh damn!" out of you. Leyndell turning to ash is one such incident. We are here today to answer the oft-asked question: When does Leyndell turn to ash in Elden Ring?
Leyndell becomes the Capital of Ash as part of a story event. The event of Leyndell turning to ash takes place after players have defeated Maliketh, the Black Blade in Crumbling Farum Azula. So, in order to trigger the story event, simply make your way to Crumbling Farum Azula and clear the area and defeat the zone boss – Maliketh, the Black Blade. This will automatically cause Leyndell to turn to ash.
Curious to know more? Keep reading to find out the necessary steps to successfully cause Leyndell to turn to ash in Elden Ring. There have been reports of players failing to trigger this story event and even some glitches. In this guide, we will cover everything you need to ensure that does not happen to you. Without further ado, let us answer the question: When does Leyndell turn to Ash in Elden Ring?
Also Read: What Level To Fight Radahn
When Does Leyndell Turn to Ash?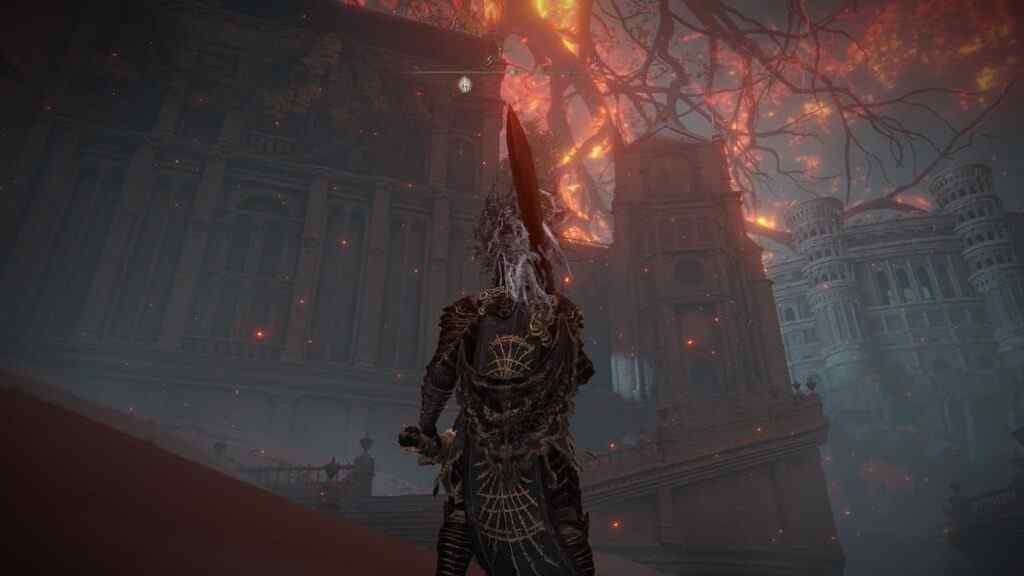 When does Leyndell turn to ash in Elden Ring? Let us take a closer look at how this story event triggers and what significance it actually holds to the story up until that point. Let us dive right into it!
Leyndell
The location in question is Leyndell. It is a key location (duh!) in Elden Ring that transforms over the course of the game's story. Here is how:
Leyndell, Royal Capital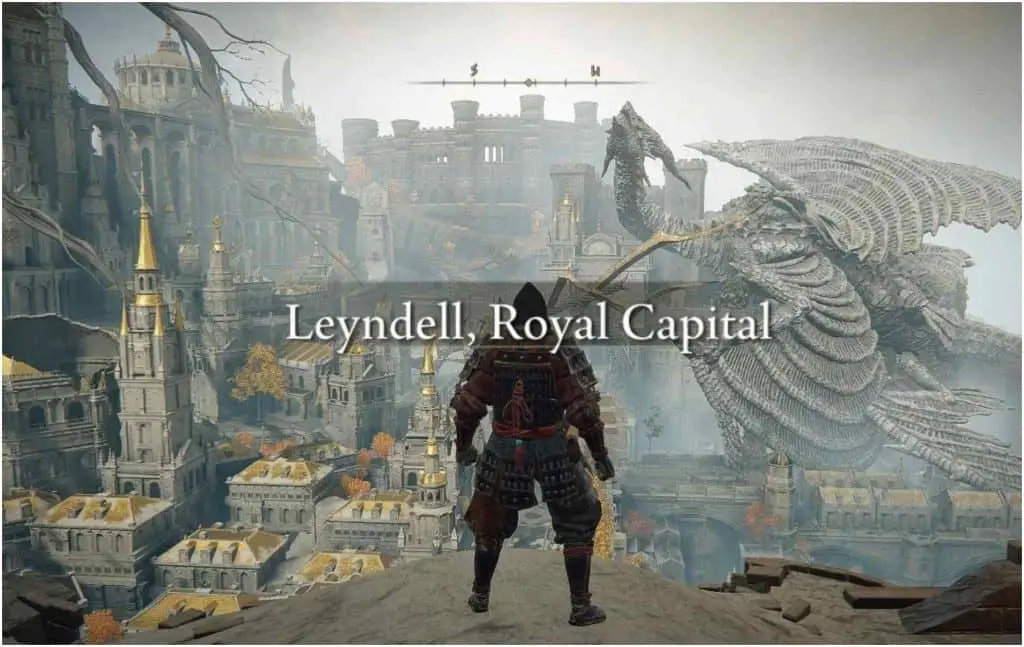 When players first reach Leyndell, it is Leyndell, the Royal Capital. The area can be accessed after players have gotten their hands on two Great Runes. It is important to note that Leyndell, Royal Capital is not accessible to those who have not visited Roundtable Hold yet. This is the intact version of Leyndell in all its glory. The official description reads:
The Capital City, located at the foot of the Erdtree. Despite being partially destroyed by the dragon Gransax, it still holds strong to this day. It houses many strong foes, along with the mysterious Veiled Monarch, Morgott.
Also Read: Best Weapons For Bloodhound's Step
Leyndell, Ashen Capital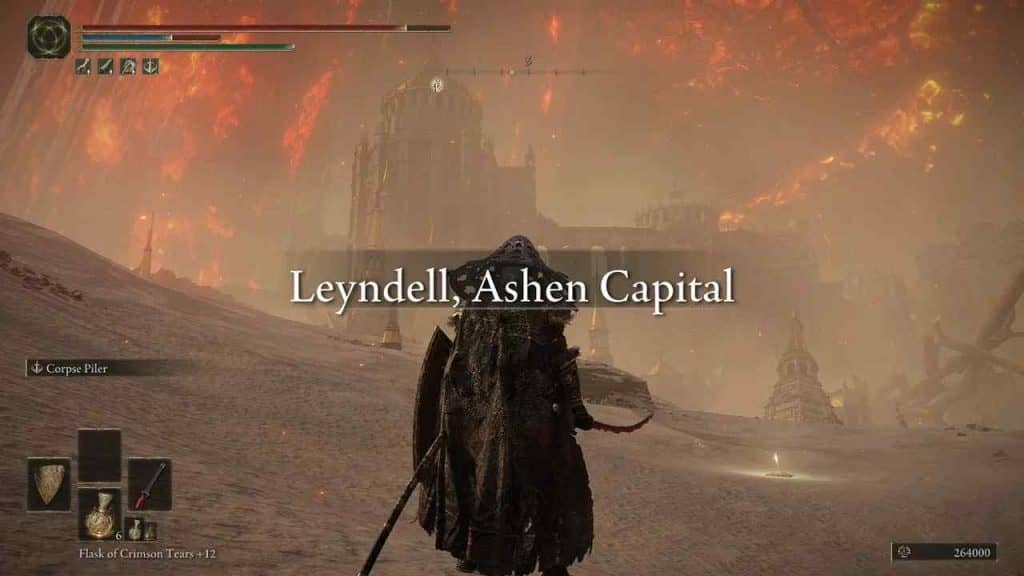 Now, let us take a look at the fallen Capital City. Leyndell, Ashen Capital is the dilapidated version of Leyndell, Royal Capital. It is an area suggested for high-level players and Leyndell turns to the Ashen Capital automatically after some significant story progression in-game. It shares the same map as the Royal Capital. The official description reads:
The remains of what once was the Royal Capital city of Leyndell. Now, a scenery composed of debris and death.
When Does It Turn To Ash?
Now that we have ample background knowledge, let us see how the event of Leyndell becoming the Ashen Capital actually takes place.
Crumbling Farum Azula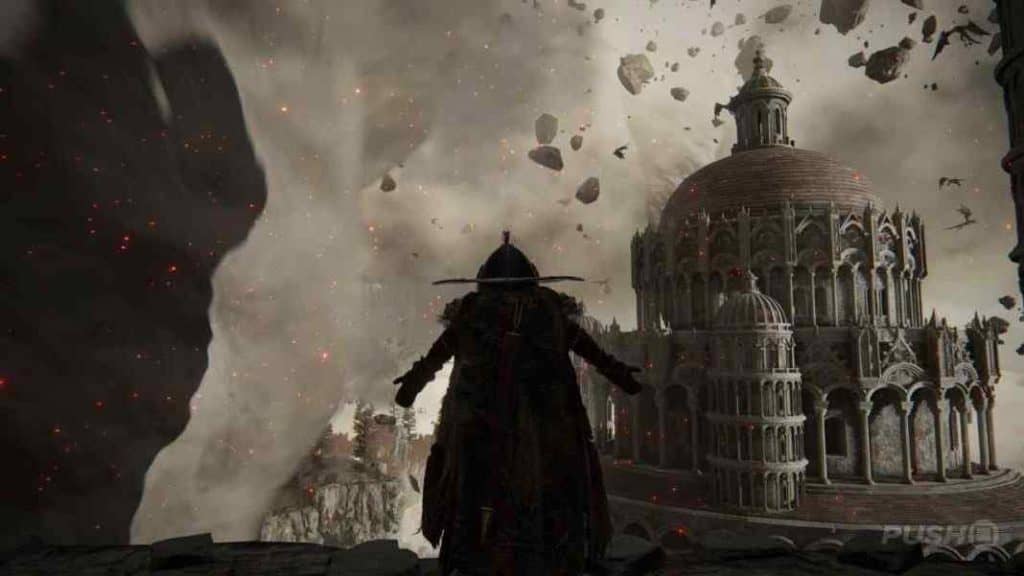 Leyndell falling victim to ruin and crumbling to ash is directly linked with Crumbling Farum Azula. Crumbling Farum Azula is a key location in Elden Ring that is laid out like a labyrinthian deathtrap, testing every single skill players have acquired up until that point in the game.
Players can reach this dilapidated region that seems to exist outside the confines of space and time by speaking to Melina and committing the Cardinal Sin. It is a segue towards the endgame and your player will fall asleep, awakening in Crumbling Farum Azula.
Defeating Maliketh, the Black Blade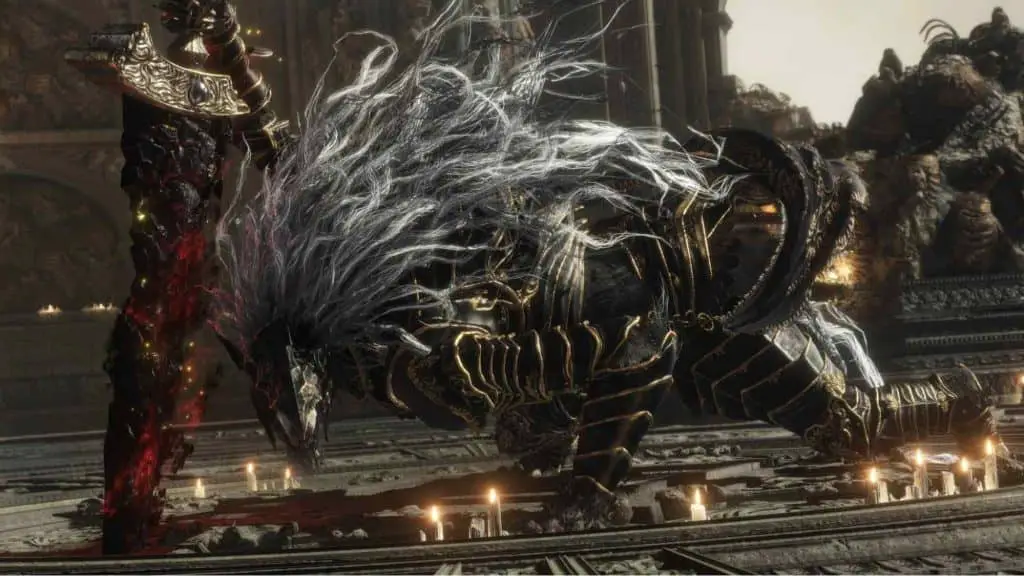 While Crumbling Farum Azula is already a short area, you need only defeat the zone boss in order to advance and witness Leyndell turn to ash. The zone boss in Crumbling Farum Azula is Maliketh, the Black Blade, who was Queen Marika's loyal Shadow before the events of The Shattering.
Simply defeat Maliketh in Crumbling Farum Azula and it is at this point in the game that Leyndell turns to ash and becomes Leyndell, Ashen Capital. This is good news for those who are struggling with Crumbling Farum Azula in general. Maliketh is a mandatory boss, so the event ought to occur naturally through story progression. 
Also Read: How To Leave Crumbling Farum Azula in Elden Ring?
Glitches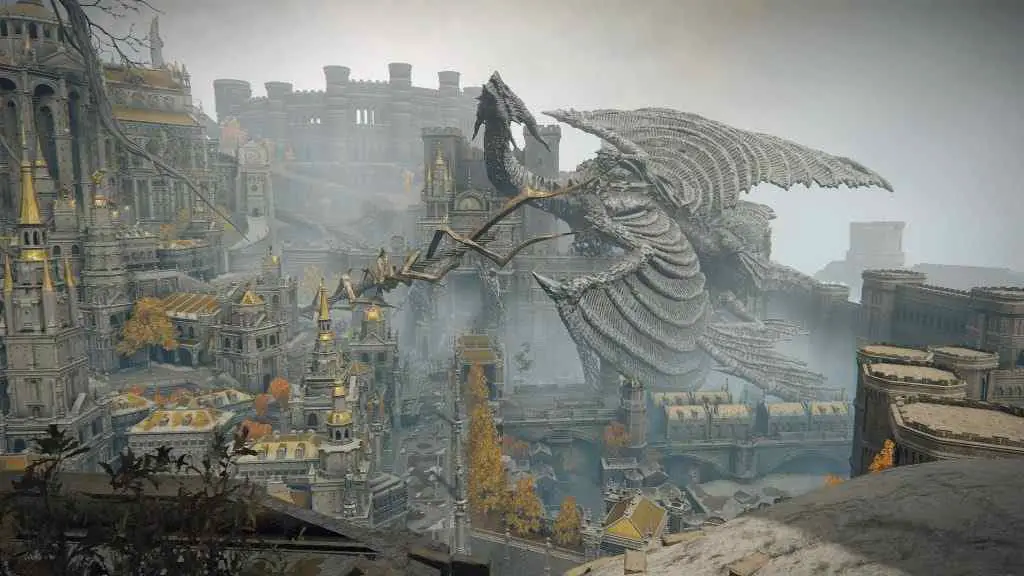 While this is an unmissable story event that players will encounter without having to go out of their way and perform extra steps, there have been reports of Leyndell not turning to Leyndell, Ashen Capital in New Game+ cycles.
If you have defeated Maliketh successfully and the Royal Capital is still not falling to ruin, it is most likely an unfortunate glitch you have stumbled across. Luckily, this is uncommon so you can rest easy and focus on enjoying Elden Ring.
Conclusion
That wraps up our guide where we answered your question: When does Leyndell turn to Ash in Elden Ring? We made sure to enlighten you on every possibility so you can continue enjoying Elden Ring hassle-free. We hope this guide helped progress Elden Ring's story for you. Do not forget to leave a comment below and let us know your feedback. Good luck, Tarnished!