What could be more embarrassing than marching into a boss encounter and flaunting those skills you have developed so far in the game, only to get your butt handed to you by the boss? Yeah… Elden Ring is a wild ride, and players who want an easier time can buy Elden Ring Runes. A beautiful treat to its loyal players from FromSoftware, Elden Ring has a stunning open world loaded with content.
The open-world design is superb in several aspects, but it also means one can stumble into areas and encounters that they are significantly under-leveled to successfully attempt without losing a controller or some sanity.
Starscourge Radahn is an extremely challenging boss battle in Elden Ring. If you have been confused, do not worry. In this guide, we will let you know what level to fight Radahn in Elden Ring.
Starscourge Radahn is by no means an easy fight. The best-recommended level for taking on Radahn is around 70-80. Being around levels 70-80 ensures that you deal some solid damage to the boss while not getting one shot. A decent HP pool and Attack power will get you through this boss fight. While levels are certainly important, your personal skills and weapon level matter here significantly too. The level recommendation can also fluctuate depending on whether you fight Starscourge Radahn solo or with a few summons.
The question of what level to fight Radahn in Elden Ring is often asked in online communities and answers can vary significantly. If you would like to know more about our recommendation on the best level to take on Radahn, keep reading to find out. Without further ado, let us take a look at what level to fight Radahn in Elden Ring.
Also Read: Best Weapons For Bloodhound's Step
What Level To Fight Radahn?
Starscourge Radahn is one of Elden Ring's insane (admittedly somewhat common) difficulty spikes, leaving players on the verge of tears. He can definitely be a challenging boss fight for many, and getting through him is no piece of cake.
Therefore, we recommend that you attempt the Starscourge Radahn boss fight after you have leveled your character to at least level 70–80. These points will be most effective if properly invested in Vigor and Attack Power, complimentary to your build.
Starscourge Radahn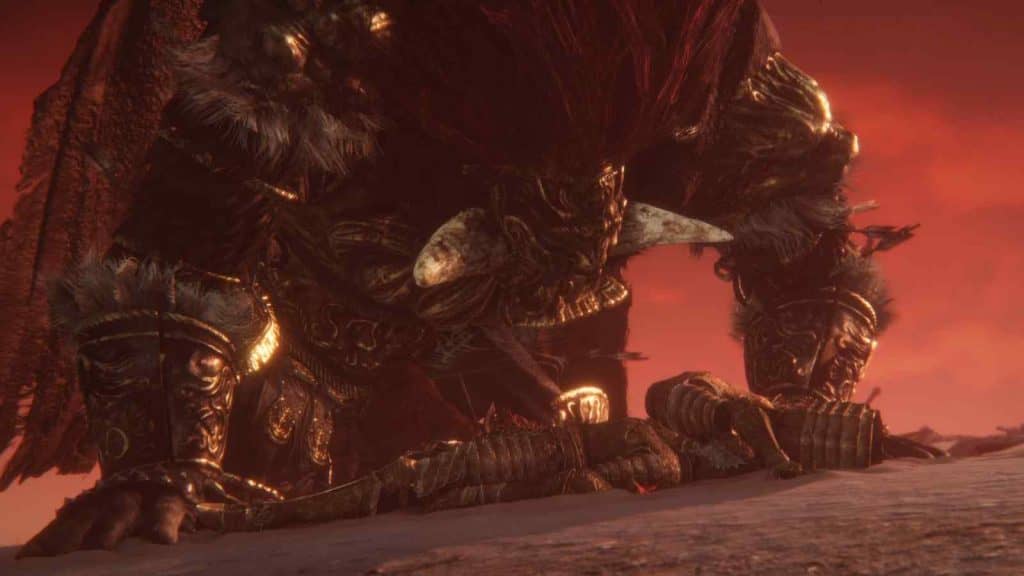 Starscourge Radahn is a Boss in Elden Ring located in Redmane Castle. While Radahn is not entirely mandatory, you will need to defeat him to unlock at least one of the endings of Elden Ring alongside finishing some NPC questlines.
Radahn was one of the children of Queen Rennala and Radagon. As such, he is a Demi-God by nature who fought Malenia to a standstill during the Shattering. His affliction to Scarlet Rot drove him to a state of feral insanity, and that is the state we fight him in. Visually, Radahn is a stunning boss, and his Armor set is one of the best in the entire game.
Why Choose This Level?
While the level is subjective, fighting Radahn at our suggested level of 70-80 will ensure a fair fight without totally erasing the challenge from the encounter. This is a suggestion for those seeking a well-balanced fight across multiple build types without suffering too much. However, a higher level does not translate to a guaranteed easy fight.
Weapon Level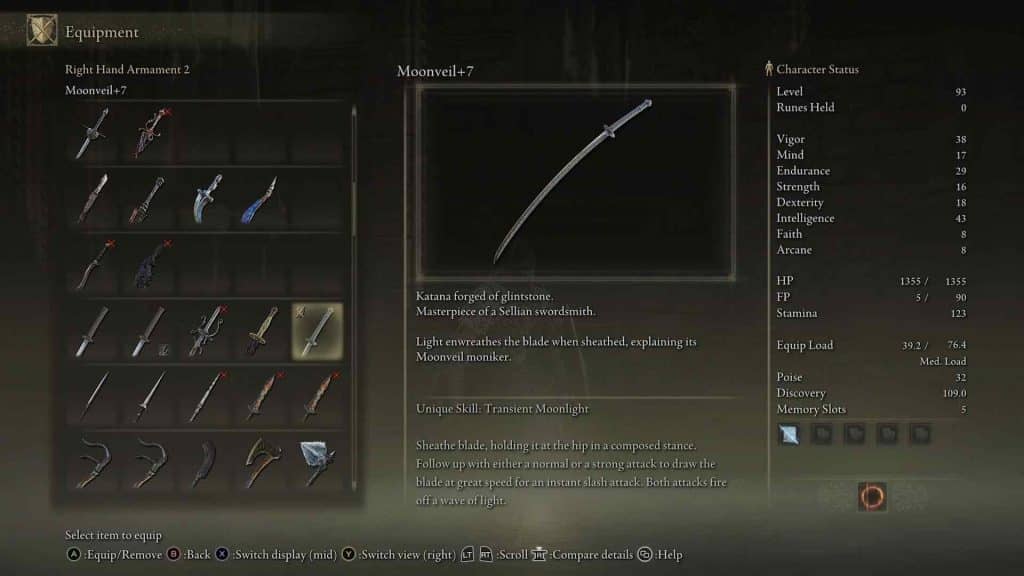 While your character's level is a good measure to determine if you are ready for a boss fight or not, your weapon level matters a lot more. In actuality, it all comes down to how much damage you can withstand and how much damage you can deal in return.
An upgraded weapon will be your best friend, not only for Starscourge Radahn but for every single area and boss in the game. There are instances of lower-level players absolutely embarrassing Radahn at a lower level and other instances of level 105 players being destroyed by him.
A higher-level weapon ensures fairness in battle along with decent damage output, and more powerful weapon skills, which are often necessary to get out of sticky situations, especially in a fight like Radahn.
Other Factors to Consider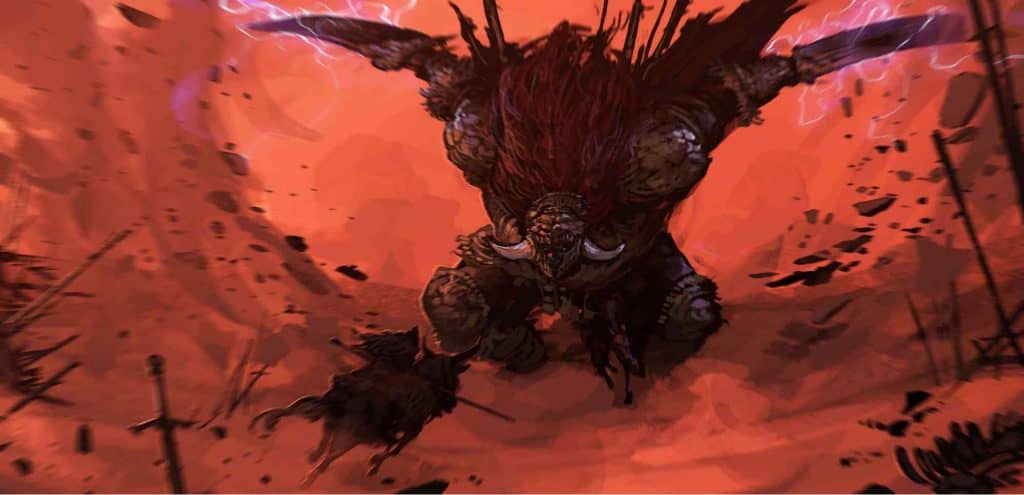 Also Read: How To Leave Crumbling Farum Azula in Elden Ring?
Build and Playstyle
One of the most important things to take into account is your character's build and your personal play style. It is no secret that players with Magic builds are practically glass cannons and can obliterate just about everything from a safe distance with no risk of getting hurt themselves.
On the contrary, a pure melee build would definitely have to get their hands dirty, quite literally. Engaging in head-to-head combat not only requires a more generous HP pool to avoid getting one shot but also greater attack power if you intend on completing the boss fight in a reasonable amount of time.
Stat Allocation
The next important factor to note is Stat allocation. Levels, in general, do not represent power but rather the number of times you have invested Runes into the Base Attributes in Elden Ring. Smart Stat allocation can be the reason behind the level discrepancy noted across players' experience of the Starscourge Radahn boss fight.
For example, a pure Strength player who invested the majority of their points into upgrading their Health and Attack Power would have a much easier time than someone who distributed their points across several Attributes. Just something to keep in mind.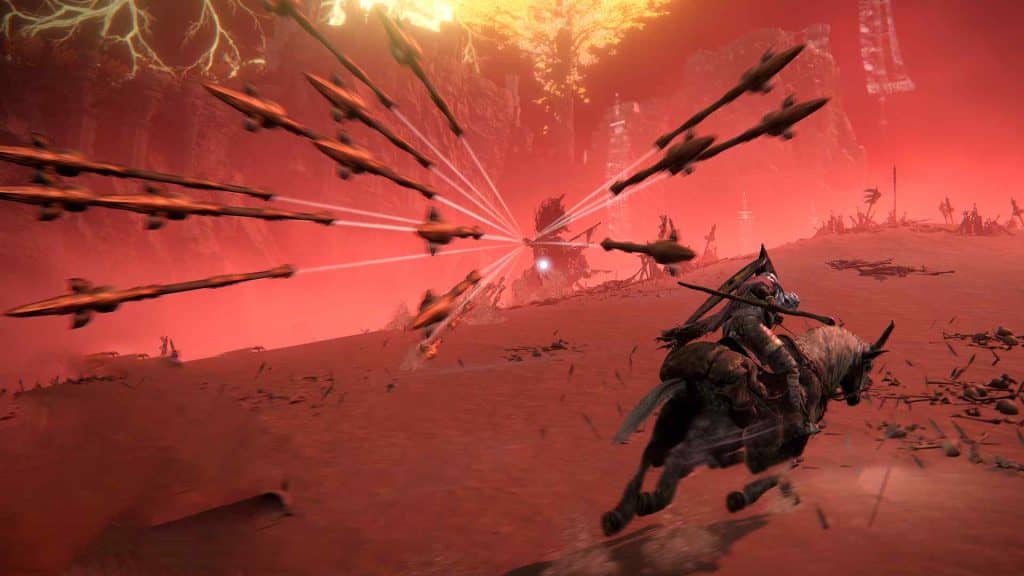 Summons
The Starscourge Radahn boss fight is a unique and entertaining experience. One special thing about the boss fight is how you can summon up to five different NPCs to assist you in battle. This has connections with the ongoing story of Elden Ring that we won't spoil for you.
There are eight unique NPCs summons for this particular boss fight, and they are re-summonable. If you summon NPCs for this fight, you can attempt Radahn at a much lower level as compared to solo. The risk is mitigated due to Radahn's diverted attention, which can make up for your lackluster Attributes.
Skill
This one is pretty self-explanatory. All aboard the git gud train! Radahn can be attempted sooner or later, depending on how good you are at the game. Some players finish the game without a single piece of Armor or without ever leveling up.
If you are skilled at the game, then you might have an easier time with Starscourge Radahn at a lower level than the recommended one. The opposite can be said about those for whom the game hasn't quite clicked yet. Either way, you can get through it at your own pace.
Also Read: How To Heal Mimic Tear in Elden Ring?
Tips For Fighting Starscourge Radahn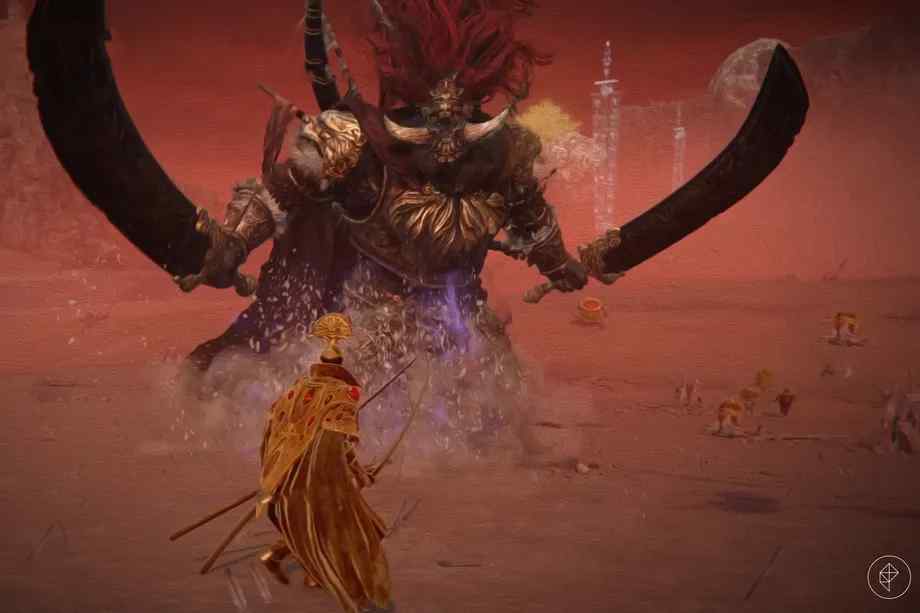 No amount of levels can save you if you screw up and end up getting killed before the fight even begins. Starscourge Radahn will test you ruthlessly, so here are some tips for surviving this boss fight:
Make use of the summons
Keep your summons alive
Do not get greedy
Maintain a safe distance in the second phase
Move-in after his Hail of Arrows attack and go to town while he is unmounted
Mount your horse
A good shield can be better against his arrows than rolling out of harm's way.
Summons make his moveset unpredictable, so soloing can sometimes be better.
Radahn is weak to Rot
Conclusion
That concludes our guide on what level to fight Radahn in Elden Ring. We made sure to lay out all the facts for you to make an informed decision on whether you are ready for this challenging boss or not. The true recommended level for a boss or area does not exist and is entirely subjective, but our recommendation is a balanced option for those that love pleasure and pain. Let us know in the comments below if this guide was helpful. Good luck, Tarnished!