We all can agree that Fortnite became one of the top games worldwide (and probably still is), but what other online multiplayer game was Fortnite inspired from? According to one of my marketing tools, this search query gets searched on average 480+ times a month. Not many people know that and I'm here to answer your question today. Fortnite as you already know it has dealt with lawsuits in the past and was accused of copying other games.
What Other Online Multiplayer Game Was Fortnite Inspired From?
Before Fortnite became famous and known as a battle royale game, it was mainly a zombie survival game. During the time, PUBG (PlayerUnknown's Battlegrounds) was rising in popularity amongst many gamers. After the rise of PUBG, the creators of Fortnite released a similar version to PUBG making it one of the top battle royale games.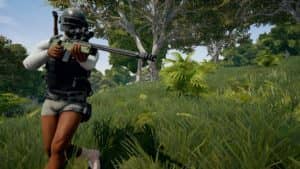 While each game has its own content, there's no doubt that Fortnite was inspired by PUBG. This led to a battle in court between the creators of both games and eventually, the case was dropped. So if you're wondering what other online multiplayer game was Fortnite inspired from, then PUBG is the best answer.
Brought to you by GameTaco.net
Hello everyone! My name is Kyle, and I've been a passionate gamer for 15 years. I enjoy playing video games such as League of Legends, Stellaris, and Cities: Skylines in my free time. I created this blog with one purpose, and that purpose is: to help you out. Whether you're stuck on a quest in Black Desert Online or you simply don't know what to build on Lucian in League of Legends, don't worry because I've got you covered.