Titanfall 2 and Battlefield are both FPS games, as both have excellent reviews from players. Each of these games is doing well for its fanbase. EA Sports published these games. Battlefield and Titanfall 2 are very alike as they share the same genre.
Each gamer offers multiplayer and single-player, after all. The question is whether to spend time playing Titanfall 2 or Battlefield 1?
Battlefield 1 is a better shooter to play as it focuses more on preciseness than other factors. Battlefield 1 is a challenging and exciting game, with notable features like medics to revive you, no one-shot, and one kill. Considering all these factors, Battlefield 1 is a better shooter game.
Related: How to Fix the Elden Ring Can't Start Game Error on PS5
Which Games Offers Better FPS Gameplay?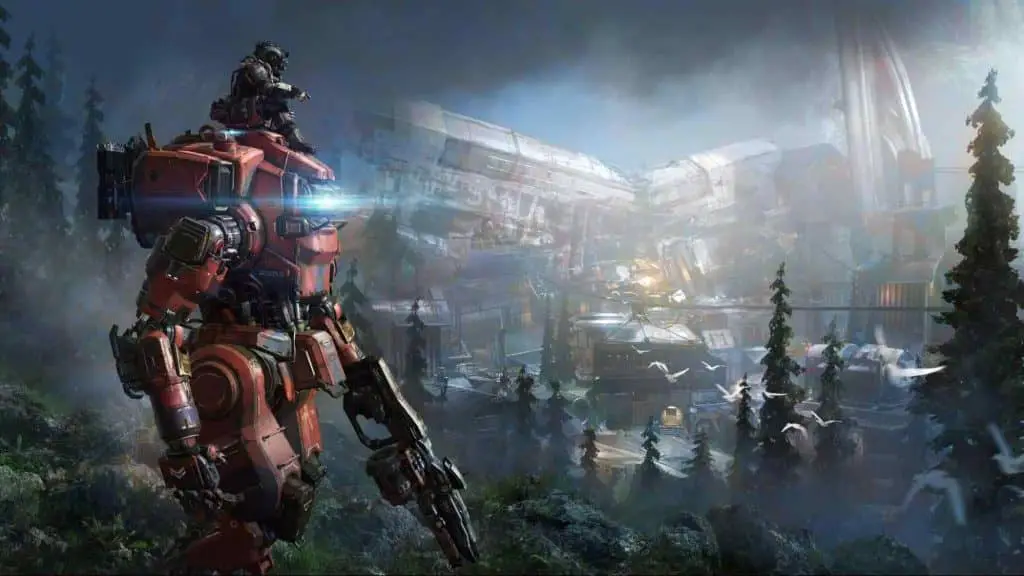 Battlefield 1 wins in offering better FPS gameplay. Instead of getting a tedious and irritating tutorial you can not skip as you can in Titanfall 2, Battlefield 1 will let you move on. Battlefield 1 is more based around world war 1, and Titanfall 2 is different. These factors could help you understand the type of player you are and what you might prefer.
Titanfall 2 is more based on the modern world, as such games are more linear than a game like a Battlefield 1. Battlefield 1 is better in its FPS gameplay. Instead of more straightforward gameplay, you face challenges, which is thrilling for gamers.
The Campaign Comparison Of Titanfall 2 and Battlefield 1
Battlefield 1 Campaign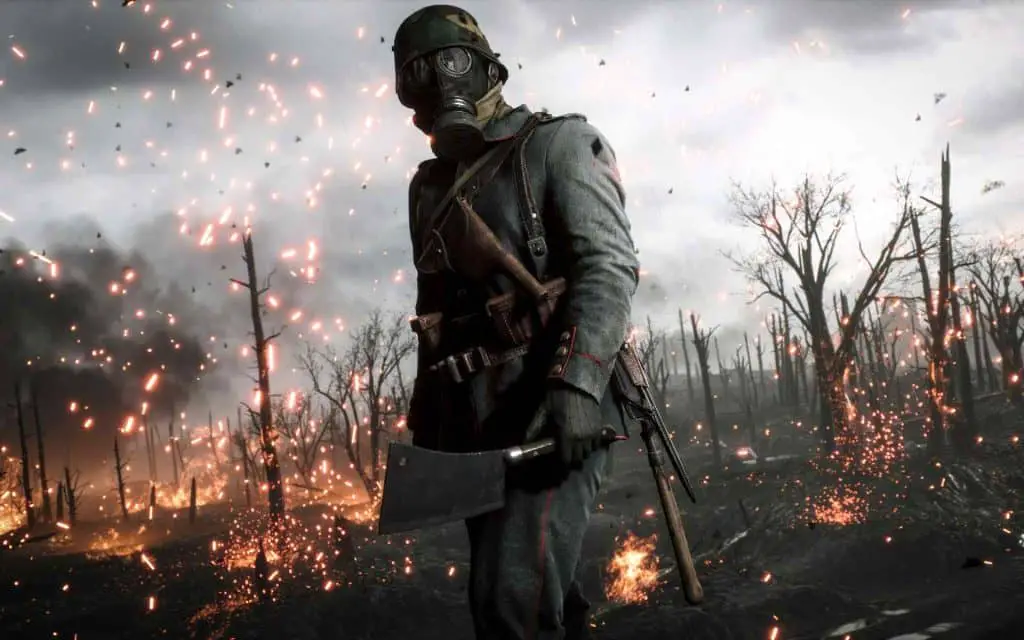 In the Battlefield 1, you are on a battlefield fighting on the frontline. It is a very impressive way of how Battlefield games start.
Titanfall 2 and Battlefield 1 start with impressive cinematics. In battlefield 1, the graphics have a premium feel than in Titanfall 2. After the intro of Battlefield 1, you are placed in the role of five soldiers who died.
There are also five other segments in which you play as different protagonists, and each part is broken up into several different missions.
There are 17 total missions, and most players complete these in five to seven hours of gameplay for the whole single-player campaign of BattleField 1.
Titanfall 2 Campaign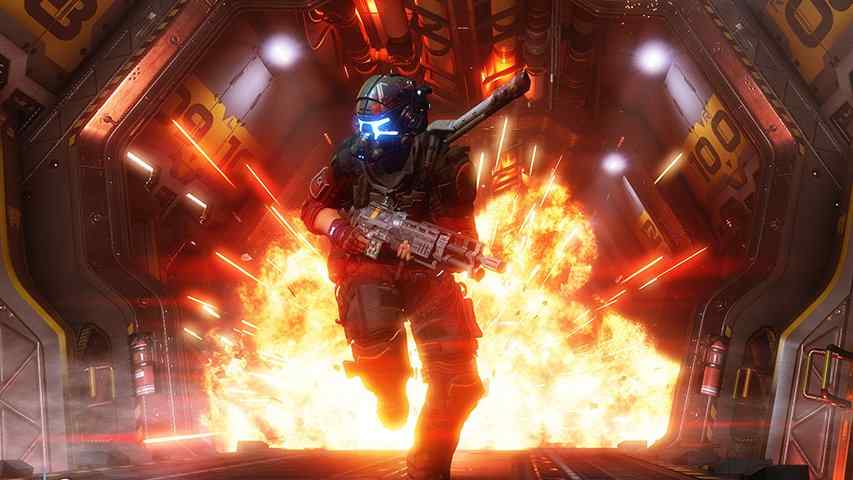 Titanfall 2 starts differently instead of being thrown on the hectic Battlefield. Players start their journey on the training grounds. The tutorial is manageable, but as all gamers know, it is the most annoying part of a game. Once the tutorials are over, you get acquainted with freerunning!
The player takes the role of Jack Cooper, a new pilot who gets thrust into a critical responsibility to save the day with his Titan companion BT.
The game's campaign is five to seven hours long, just like Battlefield 1. The game's campaign has great environments and moments throughout the gameplay.
Titanfall 2 is fast-based and a pleasure to play, taking full advantage of freerunning.
Also Read: How To Find The Spinebreak Code In Horizon: Forbidden West?
Which Game Is Right For You? Titanfall 2 VS Battlefield 1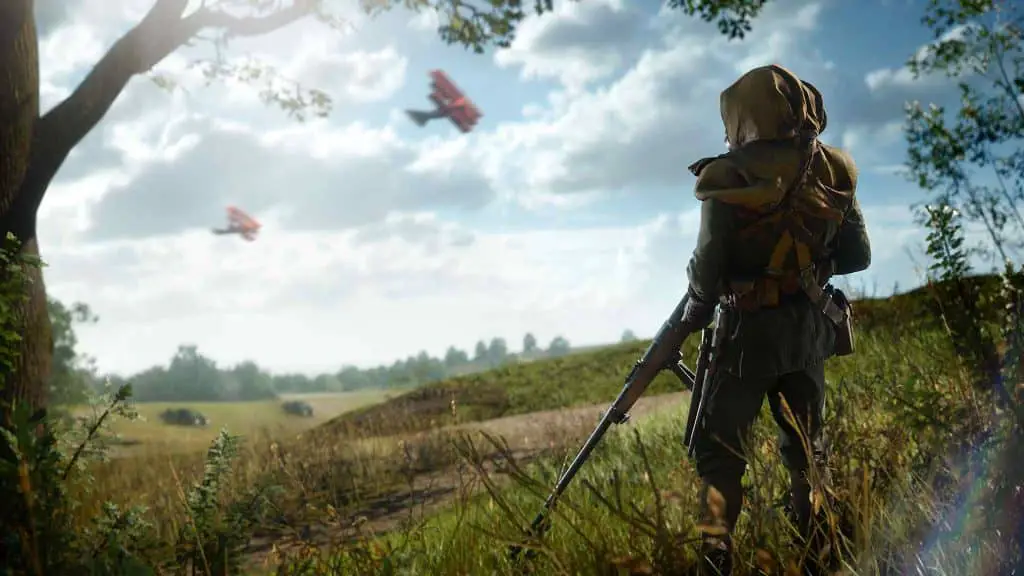 Choosing a game to play depends on the gamer. Reading various blog posts helps with the process, but it depends upon the player on what type of gamer they are. Titanfall 2 is a fast-based game with modern tech at its core, adding the feature of freerunning with cool parkour designed throughout the game.
It is simple and linear without complications and with a tutorial to teach you the basics.
Battlefield 1 is the opposite in almost every matter. The campaign completion time is the same for both of them. Battlefield 1 doesn't provide a linear experience as you start because you are already in a war. The game is based on World War 1. By analyzing these factors, find out realize which game suits you.
Multiplayer Comparison Of Titanfall 2 and Battlefield 1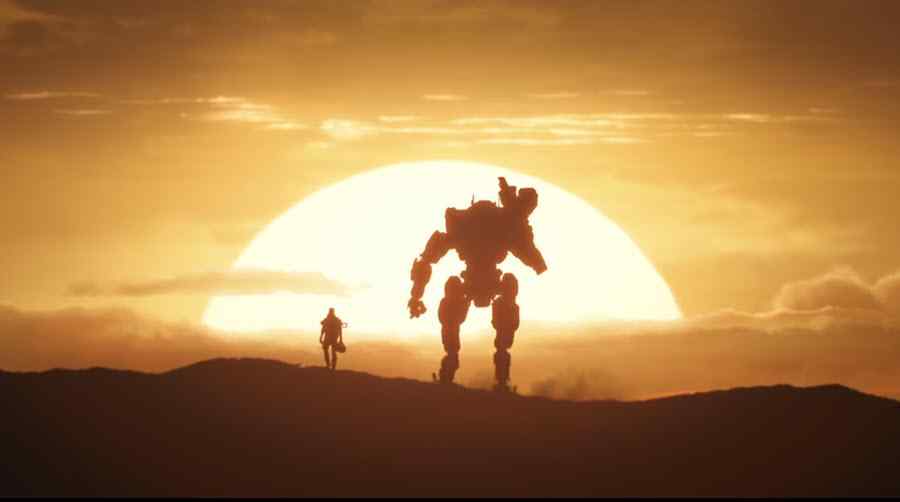 Multiplayer matters for every single game you are going to play. After completing the story mode of any game, most players focus on mastering multiplayer. Every game has a different multiplayer system than others, so being good in any multiplayer is an achievement.
Titanfall 2 and Battlefield 1 aren't different from any other. Each game is indeed an arduous task to master, but before a gamer travels on that journey, what matters the most is whether the multiplayer is good or not!
Battlefield 1 Multiplayer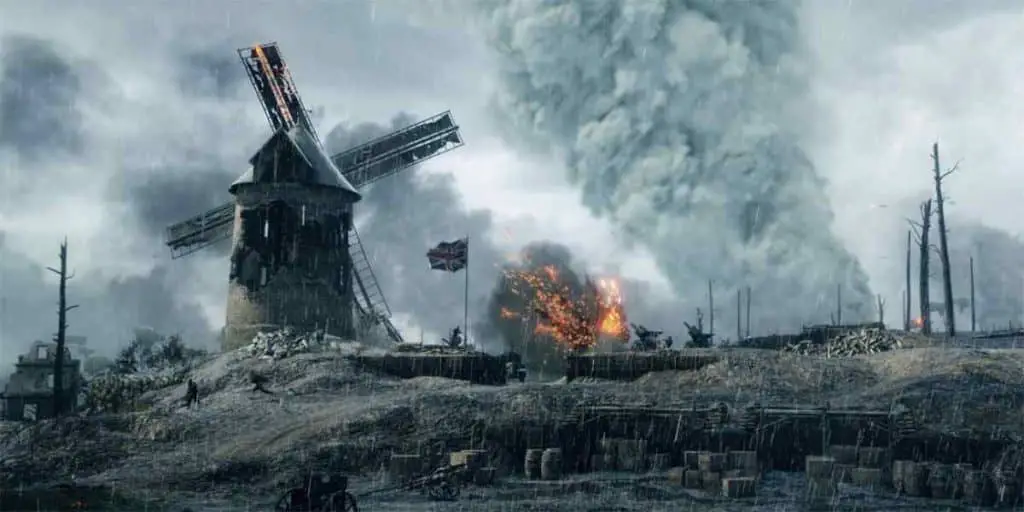 Battlefield 1 multiplayer focuses more on precision than any other element in the game.
Mastering this is an essential key to that win you're looking for. Instead of the rusty respawn system, Battlefield 1 gives a chance to medics to prove their worthiness in the game. After getting down in the game, a medic can revive you.
A reviving medic system increases the chance of more tough competition throughout the match because there's more than respawning. Hip-firing in Battlefield 1 is challenging, and there's more than holding the shoot button to kill someone.
To survive in the match, you have ADS to increase your chances of killing your opponent.
Titanfall 2 Multiplayer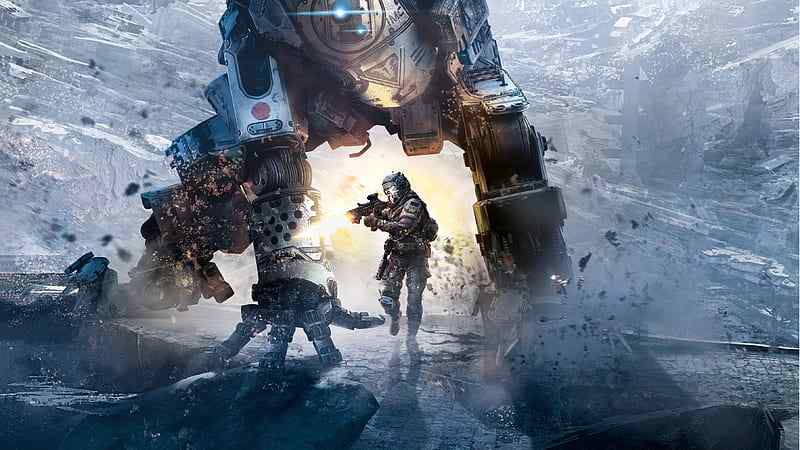 Unlike Battlefield 1, Titanfall 2 focuses on more speed than precision.
Everything in the game feels faster the way you move is over the top with your jump Jets and running along walls. Melee weapons don't always look intimidating, but you'd be wrong in Titanfall 2. Watch your backs because you will be sneaked up with a melee weapon—one shoot and back to respawning again.
Tired of constantly needing to open your scope? Titanfall 2 has no flaw, as you can kill enemies while hip-firing. Cool, right?
Titanfall 2 offers seven game modes with a bounty hunt, attrition, pilot vs. pilot, and many more.
Read More: How To Find An Entrance To Nokron, Eternal City In Elden Ring?
What Is The Price Of Titanfall 2 and Battlefield 1?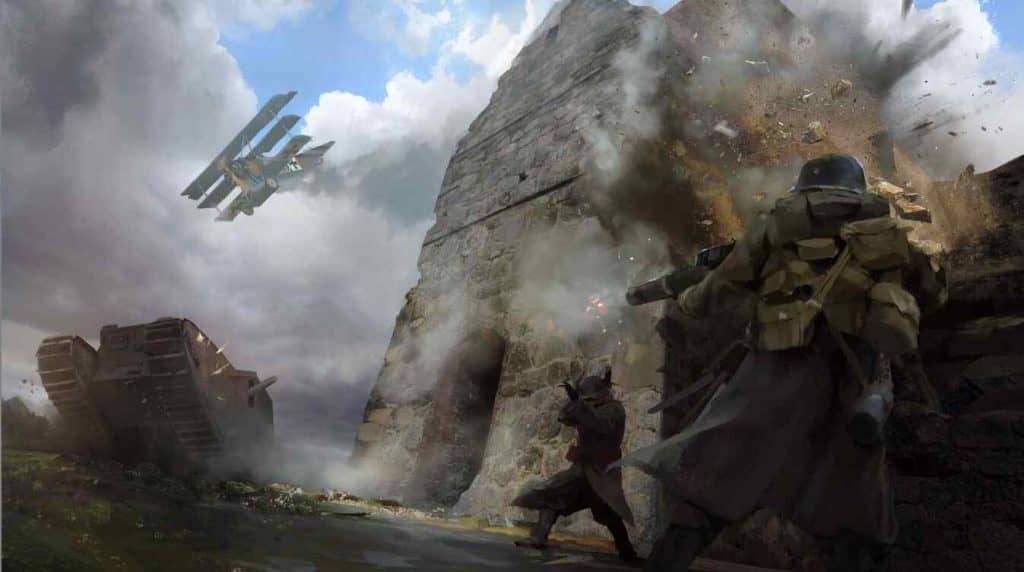 Titanfall 2 and Battlefield 1 are published by EA Sports. Because of this, both of these games have a similar price. Battlefield 1 and Titanfall 2 either have the option to purchase directly or take a monthly subscription. It is the gamer's choice on what they like more.
The price for the subscription for both of the games is $4.99 on Steam. Battlefield is $39.99 on Steam, and Titanfall 2 is $29.99 on Steam.
Titanfall 2 is the cheaper option considering the direct purchase. Regardless, you can enjoy whichever titles you want to play for $4.99 because of the monthly subscription. Any gamer can quickly finish a game in a month.
Difference Between The File Sizes of Titanfall 2 and Battlefield 1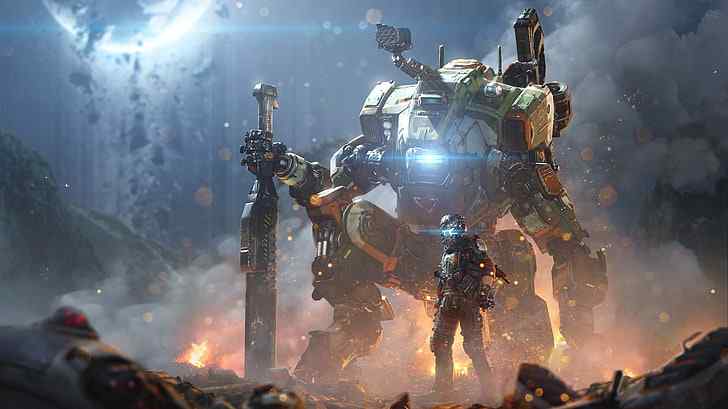 Whether you want to play Battlefield 1 or Titanfall 2, you also need to consider the file size of these games. Battlefield 1 is 50 GB, and Titanfall 2 is 45 GB. The difference is slight as it is only 5 GB which is nothing nowadays.
It shouldn't be your worry about the space you need to free up for the game you picked. Whether it was Battlefield 1 or Titanfall 2, it doesn't matter. Considering how much each game has to offer, it is astonishing how tiny a game size it is.
Final Thoughts
Titanfall 2 and Battlefield 1, both are well-known games. Both games are packed with multiplayer and single-player with fantastic campaigns. These games require little to no storage in your device to install. Such inexpensive prices to go on about makes them remarkable.
If you indulge in a linear experience, Titanfall 2 is for you. Anticipating a challenge? Battlefield 1 is for you. Whatever game suits your playstyle, pick them out today and make memories with your friends.