Hello Stellaris players! As Stellaris players, you've probably bumped into planet terraforming and wondering how to do it.
Since Stellaris is all about space exploration, it will only make sense that Stellaris has many types of planets and species. Obviously, not every planet is inhabitable. So we are here to give you a sneak peak that will help you a little in your journey on Stellaris.
What Are the Types of the Planets in Stellaris?
There are 3 primary types of planets:
Universally inhabitables
Selectively habitables
Uninhabitables
As you can guess by the names, "universally inhabitable" planets are the ones where any type of species can live on, whereas "selectively inhabitable" are the planets where only some species can live on. You can figure out whether your species can live on any planet simply by checking the preferences of the species, and if it matches the planet, this means that they can live on that planet. On the other hand, the uninhabitable type of planets clearly are the ones that no species can live on.
So you might be wondering how can you know all type of planets. Well, that is very easy. You can know that by basically moving your arrow over the planet, then a pop up will show and it will have some information on it, including the type of planet and all of the relevant information associated with it.
In our topic today, we will be focusing on the uninhabitable and selectively inhabitable ones since they are the ones we can terraform.
Also Read: Best Strategy to Beat Awakened Empire in Stellaris
What is Terraform?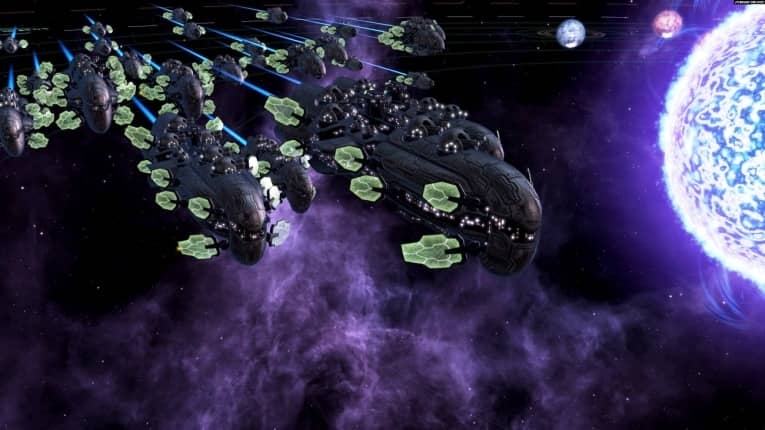 Terraform is the action of changing the type of planet to make its nature more suitable for more species or to have even any species on it.
Terraforming is very important in Stellaris as the whole game is about exploring space. Terraforming will undoubtedly help in this regard.
Since it is all about exploring space and colonizing new planets, you will first be exposed to the space exploration tech. After you gain this tech, assign the task of space exploration to the scientist. You will be able to unlock a new ability to construct science ships which will be extremely helpful when you need to survey the planet and terraform it.
Next, you will only need to reach the new world protocol, which will allow you to build colony ships that will be mainly used to colonize planets in Stellaris. Then, you will be able to unlock the ability of terrestrial sculpting technology that will be the main thing you use to terraform planets.
Since now you can change planets, you may think that you are ready to terraform any planet you want to any planet you need. However, this is not quite right, because first you will need to know if it is applicable to terraform the chosen planet to the type of planet you want. For instance, you can terraform an aired planet to an ocean planet and only then you will be able to turn it into a continental type planet.
Terrestrial Sculpting will be the one ability that you will use to change uninhabited, habitable planets. It will be the primary technology you use for all of your world-shaping endeavors. You can tell it is not that easy or direct action. It needs some research and also resources. Terraforming is quite expensive and even needs a lot of effort and process to reach it.
Terraforming needs a lot that some may say it won't be as helpful as we all want. As they argue that it is much better to use what you have efficiently.
In this article, we have discussed a lot of things including Inhabitable planets, uninhabitable planets, species, and more, which definitely sounds like a lot of hard work. However, this is just a drop in the ocean when it comes to this amazing game Stellaris and there's so much more to explore!
If you're into exploring planets and into gaming, then Stellaris is the game to choose. It has so many different aspects to it that will keep you intrigued all day long. Now that you know most of what there is to know about how to terraform a planet in Stellaris, it's time for you to implement your new knowledge!
Hello everyone! My name is Kyle, and I've been a passionate gamer for 15 years. I enjoy playing video games such as League of Legends, Stellaris, and Cities: Skylines in my free time. I created this blog with one purpose, and that purpose is: to help you out. Whether you're stuck on a quest in Black Desert Online or you simply don't know what to build on Lucian in League of Legends, don't worry because I've got you covered.