Playing God in The Sims 4 has several intriguing features, such as building a complete universe of individuals, settings, and storylines that you believe appropriate. Nonetheless, having the Sims battle is among the most engaging ways to play, and fire is also one of the primary weapons of mayhem.
In this article, you will learn how to become a virtual arsonist and use fire to destroy the belongings of innocent characters in The Sims 4, or if you want to be a saviour, we'll also teach you how to stop a fire. Keep reading to learn more.
How Can You Start a Fire in The Sims 4?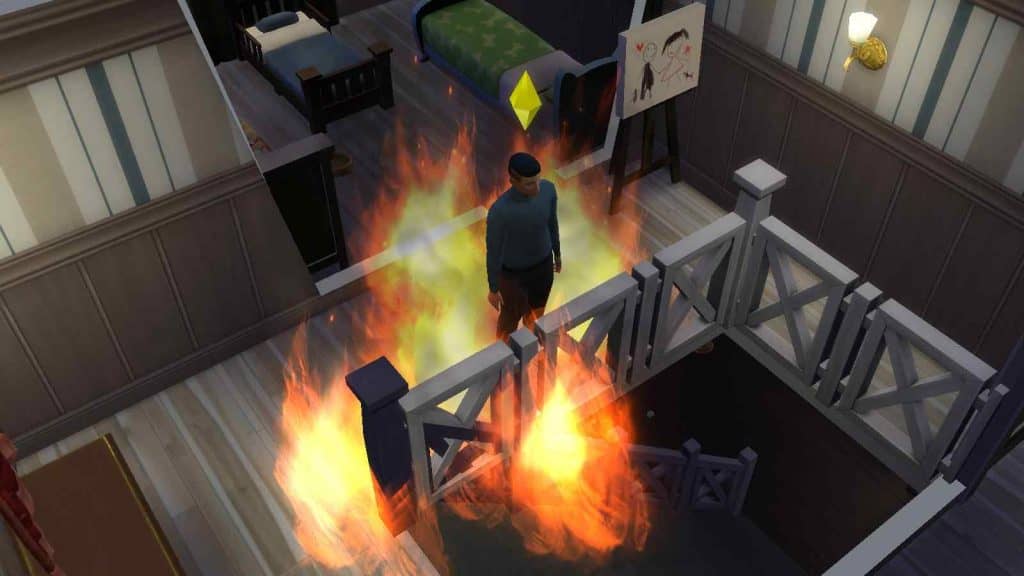 There are a range of methods to start a fire in The Sims 4, or at minimum increase the chances to happen, but the below mentioned are the most effective.
Also read: How to Unlock Persona 5 Royal Speed Reader Book
1. Place a fireplace in close proximity to combustible materials.
The Sims 4 fireplaces are secure, however there are methods to manipulate them and cause fires. The secret is to go into Building Mode and arrange items as near to the fireplace as necessary, or just buy a rug and lay it beneath the hearth.
Then, returning in Live Mode, you should use a Sim to ignite the fireplace, which will ultimately set the things surrounding it on fire.
2. Cooking with a terrible chef
You'll need a Sim with a low Cooking skill level. Then have them utilise a low-cost stove which you may buy in Build Mode. They won't always ignite fires, and it is quite uncommon for them to go three attempts without doing so.
3. To start a fireplace, use a cheat code.
There are a few cheat codes which might aid you if you really want something a little more straightforward.
On your keyboard, use Ctrl + Shift + C to apply cheats in The Sims 4. While using a PlayStation or Xbox, simultaneously press all four buttons. A white bar would pop up at the top corner of your screen after you've engaged the cheat method.
3. Give the children the Wizard Set.
To make a fire start this way, go into Build Mode and acquire the 211 Junior Wizard Starting Set. Allow a child to explore the set for a long time. A fire would quickly start, but just don't worry as babies and toddlers in The Sims 4 never perish.
To make the fire extra effective and simple to spread, scatter various items around the small arsonist.
In The Sims 4, How Do You Put Out A Fire?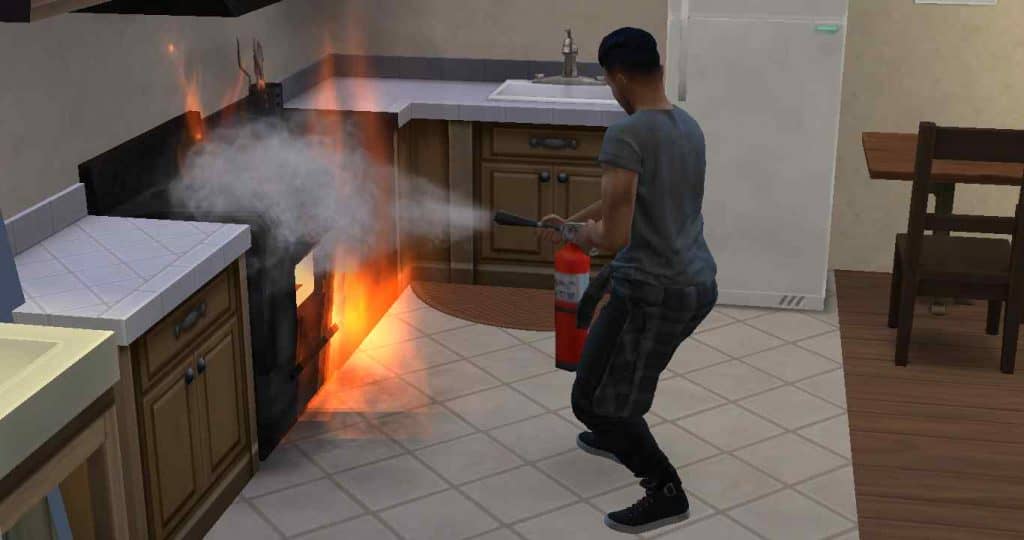 If you set your Sims on fire by mistake, you may send them directly to the shower to put out the flames and spare them from a horrible death. Such an approach, unfortunately, does not work for bathtubs or Jacuzzis. You'll want utilise these ways for extinguishing a fire in Sims 4 to put out a blazing fire.
Also read: Black Desert Online – Warrior or Valkyrie
1. Take the fire extinguisher first.
Every adult Sim has a fire extinguisher, which they can use if necessary. Right-click on the flames and pick 'Extinguish Fire' to use as a fire extinguisher for putting out the fire.
This doesn't always work: the fire could be too much to endure, or the Sims could be too terrified to approach the problem calmly.
2. Add smoke detectors and sprinkler systems.
Going into Build Mode and purchasing a smoke detector, including the Alertz Fire Alarm, that costs $75, is among the best methods to put out a fire. The fire alarm would not put out the fire, but that will alert the firemen, who will arrive at the house and assist you in dealing with the smoke.
If you still don't feel comfortable, spend $750 on a roof sprinkler and place it across the most risky room on the property. If a fire starts, it will start then extinguish the flames immediately.
3. With the cheat code, you can put out all of the fires.
There may not be a hack code in Sims 4 that would put out a fire. However, there is one which will stop fires from starting in the very first place. Activate the cheats box and enter in fire to obtain a fire-free game experience.
If you want to start a fire, position items near fire hazards; but if you want to put a fire out in The Sims 4, get sprinklers prepared.
Final Thoughts
Some Sims 4 players enjoy setting things on fire, while others love stopping fires. The above article contains all of the information needed on how to start and put out a fire.