Skyrim is an amazing first-person action-adventure game that is loved by thousands of die-hard fans across the globe. It also features a highly engaging plot with top-notch characters, which can provide hours of awesome gaming fun.
Skyrim can be played on all platforms, including Xbox, PC, and PlayStation. Sadly, some users have reported a bug while launching Skyrim. The game sometimes crashes right after you launch it. This error is especially likely to surface on PC or while playing on the Steam client.
Here is a nice little guide, how to fix the Skyrim-won't-launch problem:
Why Skyrim won't launch?
First up, let's have a look at some of the common causes of this crashing-after-launch bug with Skyrim.
MODS: While mods can be a great way to hack your way to do cool things in your games, they can often be the source of strange bugs. One of the most common reasons why Skyrim special edition won't launch is often some mod gone wayward.
CORRUPT GAME FILES: One of the common causes of Skyrim crashing is that either the game files have been improperly installed or that they have gone corrupt.
STEAM CLIENT PROBLEM: Sometimes, the problem is not with Skyrim itself but with the Steam client. We will look at a way to solve this issue as well.
Now once we have diagnosed the root of the problem, let's turn our attention toward the cure.
Also read: Can you play your Nintendo DS games on the Nintendo Switch
Set your Game Cache in Order
Improperly installed or corrupt game files are one of the most common reasons for Skyrim crashing right after launch. To correct this issue, you need to inspect your installed game files and make sure everything is fine.
You can follow along with the following steps to repair the Skyrim-won't-launch issue in your local Steam client.
Login into your Steam Client.
Once inside, browse into the Game Library
Once inside, locate and right-click on Skyrim.
Choose Properties from the pop-up menu.
Under the Properties window, navigate to the Local Files tab.
Once inside, you will spot a button labeled Verify Integrity of Game Cache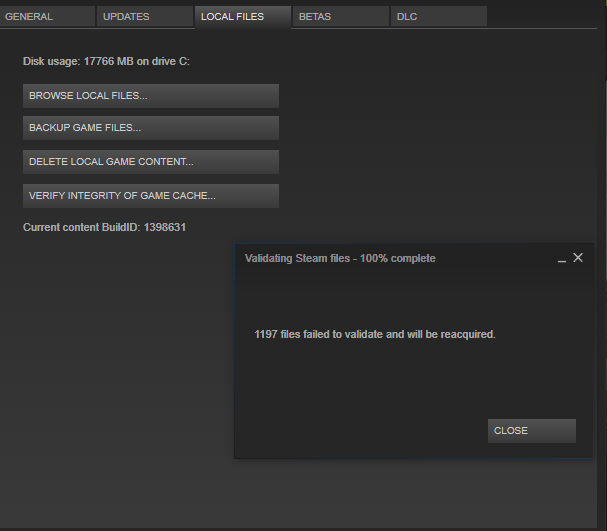 7. From here on, the software will automatically scan your game files and verify that all the files are in order.
8. This will ensure that your game cache is verified, and you can continue playing Skyrim seamlessly.
Skyrim Script Extender (SKSE) Issues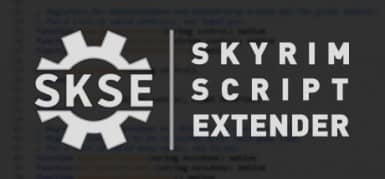 Skyrim Script Extender (SKSE) is the official mod for Skyrim, developed and maintained by the Skyrim team itself. This powerful mod lets you script the game files with custom changes as per your choice. You can load up more features and capacities. You could use this mod to either increase the difficulty level and challenge yourself. Or you could use it to hack your way through the game into the advanced stages.
However, there have been some stability issues with the Skyrim Script Extender. Using the SKSE is advanced functionality, and you should have good knowledge of scripting to use it without any unnecessary glitches.
If you are facing the Skyrim-won't-launch issues, chances are pretty high that SKSE could be the culprit. If you are not an advanced scripter and cannot spot the fault with SKSE right away, it is better to uninstall it altogether. Doing this will most probably solve your issue with Skyrim crashing right after launch.
Also read: Don't Starve Together – A List of Frequently Asked Questions
Dealing with Buggy Mods
If Skyrim keeps crashing after launch on your PC or Steam client even after trying the above solutions, then perhaps the cause of the crash is some third-party application. More often not, this is a mod that you may have installed without verifying its source or stability.
While mods are a great way to enhance your gaming experience, providing you with extra features and powers, they come with their share of problems. They are mostly third-party extensions, and some of them are just quickly put together hacks, having been released without proper testing.
You must verify the publisher of the mod before installing it. Also, read around the web for reviews of the mod, or look out for some issues that other gamers might have posted about it on popular gaming forums.
If you spot something suspicious, immediately uninstall that mod. This will probably solve the Skyrim-won't-launch issue.
Sometimes, it is wise even to delete all the mods from your Skyrim installation. A clean slate would most likely remove the annoying crash-on-launching Skyrim bug.
Skyrim is an amazing game that can keep you glued to your PC screens for any amount of time. It is a pity that the game has been having these Skyrim-won't-launch issues. Hopefully, this mini-guide would help you get past any such nuisance and let you enjoy hours of smooth gaming pleasure.