When Nintendo's new and most innovative portable console, the Nintendo Switch, was released, everybody had high hopes for it. However, behind all of these aspirations, Nintendo DS fans and buyers are curious about whether backward compatibility is possible on the Nintendo Switch. As a result, the question "can you play DS games on Switch" arises often.
So, can you actually play your old cartridge game on the uniquely designed new Nintendo Switch?
Although Nintendo's official answer is no, some clever hackers have cracked the code.
Hence the conclusion is yes; you can apparently play your old games on the new Nintendo Switch.
All of this is possible with the non-official custom homebrew and emulators for Nintendo Switch. However, there are a few things you should remember before starting to fiddle around with your Switch.
Backwards Compatibility on the Nintendo Switch
After its huge success, many people have wished that the Nintendo Switch would have a strong level of backward compatibility. The Switch is incredible, but its significant backward compatibility remains an open issue. In this situation, the answer to playing earlier games on a 3Ds or Wii handheld isn't clear, particularly when it comes to the Switch's tricky backward compatibility. You can play your old 3DS or Wii games on the older console due to the fact that the majority of the data is digital.
So, can you play the Nintendo 3Ds or DS cartridges on the Nintendo Switch? Also, can you play DS games on Switch?
It is not compatible with the cartridge of Nintendo Switch.
And since the virtual console is absent on the Nintendo Switch, this is likely to be impossible. Another significant flaw is the lack of vertical dual screens seen on the 3DS and DS models. However, it is possible to play these games with just a little hacking and editing. Homebrew, which helps in hacking your Nintendo System, is the solution.
To play your old Nintendo Ds or 3DS games on the Switch, you simply have to download an emulator that also has a custom homebrew.
Also read: Is Don't Starve Together A Cross-Platform Game?
Custom Homebrew Allows You To Play DS And 3DS Games On Switch
Let's take a closer look at custom Homebrew and go in-depth later on.
Nintendo's unofficial app is referred to as "homebrew."
What is the aim of it? In this situation, the word refers to any of the software, apps, firmware, games, and DS emulators that can be installed on the Switch device. Downloading the emulator is compulsory to play old 3DS and DS games on your Switch device. This enables you to enjoy 3DS and DS games, along with classic Nintendo Console games including Wii, GameCube, and others. However, you must first download custom homebrew on your Nintendo Switch prior to downloading a DS or 3Ds emulator.
Will this emulator help you with playing DS games on the Nintendo Switch? Yes, it will!
Important: Downloading custom software and homebrew comes with its own set of risks, including the possibility of Nintendo banning your console. You should go through this guide to ensure that you follow the appropriate precautions to avoid this from occurring.
Is it possible to play 3DS games on the Nintendo Switch?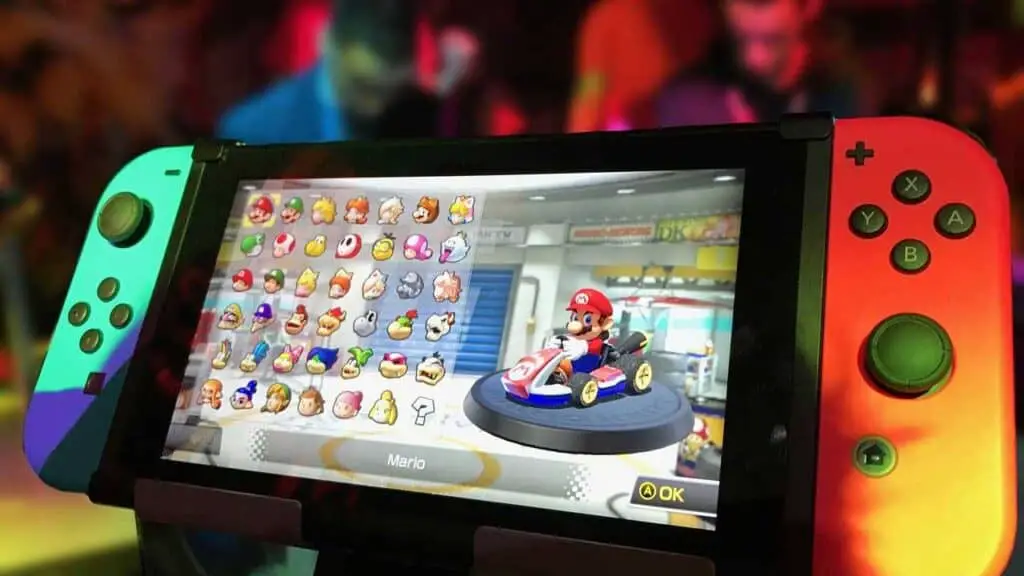 The Nintendo 3DS games require dual-screen displays, which is another factor that raises doubts about the app.
Is Nintendo Switch capable of meeting this demand?
Several custom homebrew emulators enable you to enjoy 3DS games on the Switch. On a Switch, it can also run at maximum speed in certain titles. You have a plethora of emulators to choose from. The first emulator is Lakka, an overall efficient emulator that lets you play games from several devices such as the 3DS, DS, Dreamcast, PS1, and PSP, among other platforms.
Lakka works admirably efficiently on the Switch. Thanks to this emulator, you will now be able to play your old Nintendo games on your new Switch device. You can play a majority of DS games with a lag-free experience and at a fast frame rate. It's no surprise, given that the engine of the Switch is superior to that of the Wii or the DS. Plus, the Switch also comes with a touch screen for smooth and efficient gaming. It enables you to enjoy your old DS and 3DS games normally.
Unfortunately, there's a catch that the games can only be played in landscape orientation, which will shrink the size of your 3DS and DS games.
Is it possible to play 3DS games on the Switch in portrait mode for a larger screen?
Yes, it is possible. The solution is applicable to a variety of custom homebrew software.
In this situation, you should consider the MelonDS. This application isn't brand new or revolutionary, but you can surely enjoy a portrait mode gaming experience with it. You will get a larger display as well as improved gameplay. MelonDS comes with a touchscreen menu, which ensures you can use touch to browse and choose games, settings, and other items. It isn't the finest, but it gets the job done.
Secondly, you may want to try using Flipgrip, a Switch adapter with which you can play all your games in portrait orientation. One disadvantage of the Flipgrip is that you can't change the volume or charge the device.
Flipgrip allows you to turn your Nintendo Switch into portrait mode and snap the joysticks to its sides after that.
Also read: How To Merge Fleets In Stellaris
Final Thoughts
Now we have an answer to the question "Can you play DS games on Switch," which is yes, you definitely can! However, since you're taking the help of an emulator or homebrew, you should be aware of the potential for lag and poor FPS. But still, it allows you to play your favorite classics on your Switch device It's no doubt that the stylish Nintendo Switch offers a plethora of gaming options.
It has a lot of games, which is great. However, the backward compatibility of the Switch is unacceptably low. Because of this, you won't be able to enjoy older cartridge-based titles. Not only that, but it also doesn't include dual displays. The Homebrew software and simulator, on the other hand, are a fantastic solution that allows you to play your DS and 3DS games, as well as Wii games on your Switch.