Factorio is a complex and challenging game offering players various activities to enjoy. Whether you are a veteran player or a beginner, there are many exciting things to accomplish in  Factorio.
These things keep you engaged and entertained for hours on end. From building and expanding your factory to researching new technologies or even defending your base from enemy attacks, you can gain no shortage of fun and rewards.
One of the most enjoyable aspects of Factorio is the sense of satisfaction that comes from designing and optimizing your production lines. As you progress through the game, you unlock new technologies, create more advanced products and streamline your production process, which leads to greater efficiency.
Another fun activity in Factorio is exploring the vast game world and discovering new resources and hidden secrets. There is always something new to discover, from mining for rare minerals to battling dangerous creatures.
The most fun things to do in Factorio are building and expanding your factory, automating resource gathering, researching new technologies, defending against alien attacks, exploring new territories, launching rockets into space, playing with friends in multiplayer, and mod the game for fun.
The Best Things To Do In Factorio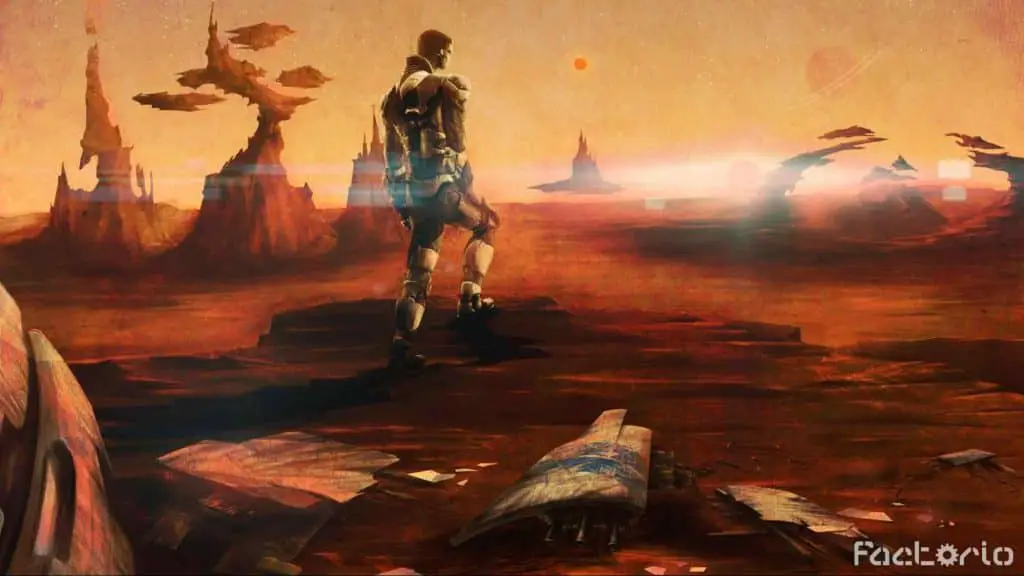 Factorio is an addictive game, and its immersive world offers players various activities. From building and optimizing factories to defeating alien attacks, there is plenty of things to do in Factorio.
The gameplay of Factorio is complex. To enjoy the time you spend in the game and enjoy its complex building factory system, you must decide your goals. You must understand the mechanics well and reduce the manual work as much.
Make a plan and act according to it while ensuring the best use of aspects of Factorio. With its unique blend of simulation and strategy, Factorio provides a rich and engaging experience that keeps you returning for more.
1. Building And Expanding Your Factory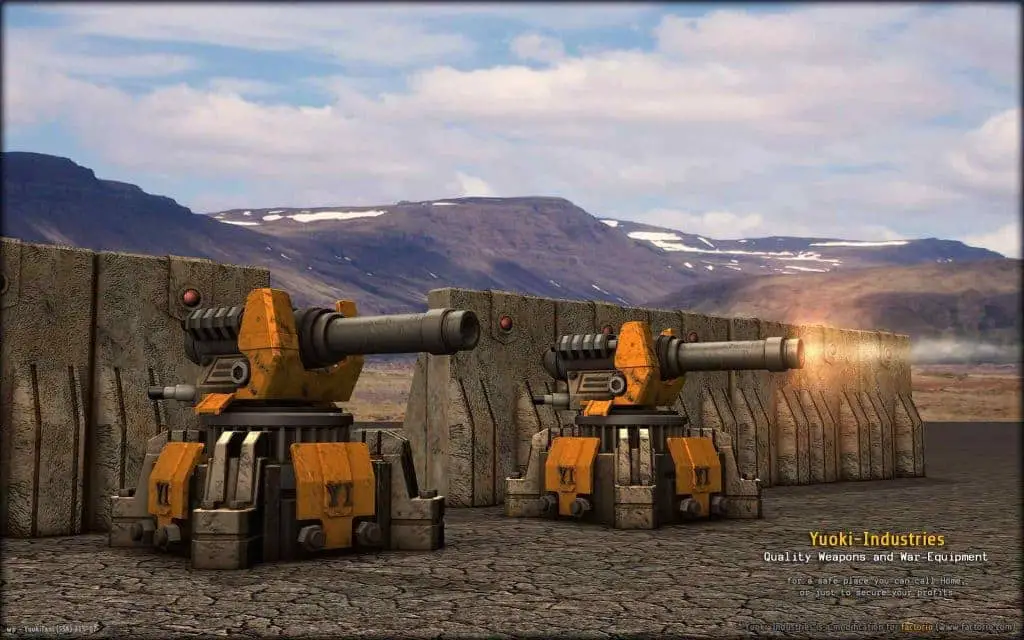 Building and expanding a factory is a significant investment requiring careful planning and execution. Various factors must be considered to ensure success, whether starting from scratch or expanding an existing facility.
The primary step in building a factory is clearly defining your goals and objectives. Make sure to know what you're hoping to achieve with this project. To gain the most fun out of this task, ensure you know whether you want to increase production capacity to meet growing demand or introduce new products.
Being clear without goals helps you make informed decisions throughout the planning and execution process. Once you clearly understand your goals, it's time to start thinking about the design of your factory. 
This involves considering factors such as the facility's layout, placement of equipment and machinery, and the flow of materials through the production process. It's necessary to learn the fundamentals of Factorio to build a cost-effective factory. One critical consideration when designing a factory is the use of automation.
Automation is a crucial aspect of Factorio and essential for building and expanding factories. By automating production processes, you increase productivity. Researching and implementing advanced technologies such as robots and conveyors to streamline your production process is necessary.
Another necessary automation technology in Factorio is the use of logistics robots. These robots transport items between machines, eliminating the need for belts. 
Inserters are another vital technology that transfers items between machines and transports them automatically. Managing resources is another aspect of building and expanding, which is crucial to your factories.
You must carefully monitor your resource usage and plan ahead to avoid running out of materials or overloading your power grid. This means setting up dedicated storage areas for different materials and using advanced technologies such as energy storage and fuel cells to ensure you save vital resources and have a  reliable power supply.
Iron is the most crucial resource in Factorio, which is used to produce various items ranging from transport belts to advanced machines. It is essential to set up a reliable and efficient iron production line to have a steady supply of this resource. As your factory grows and becomes more complex, it is vital to expand gradually.
This means building new production lines and facilities according to your needs and maintaining and ensuring your existing systems run smoothly. Rushing to expand leads to bottlenecks, inefficiencies, and other problems. 
One strategy for expanding gradually is to use modular design. This involves building separate modules for different production processes, such as smelting or processing ores, which are added or removed according to your needs.
Modular designs allow you to expand your factories more easily without disrupting the rest of your production lines. In Factorio, you must also manage environmental concerns like pollution and deforestation. It is essential to use sustainable practices like planting trees and using clean energy sources to minimize the negative impact on the environment. 
This means setting up pollution control measures like pollution filters and air purifiers to reduce the pollution your factory generates. Another environmental concern is deforestation.
Trees are essential for producing wood and other items, but cutting down too many trees leads to deforestation and a  shortage of this resource. Players must balance their need for wood with the responsibility to protect the environment.
2. Automate Resource Gathering
Automating resource gathering is an essential aspect of Factorio, allowing players to maximize factory efficiency and productivity. By Automating the gathering of resources, players reduce the time and effort required to collect raw materials allowing them to focus on other tasks such as building and expanding their factory.
To make automation resource gathering fun, here are the most effective ways to automate resource gathering, including mining drills, trains, and logistics robots.
Mining Drills
Mining drills are the most fundamental way to automate resource gathering in Factorio. Mining drills are placed on top of resource patches like iron or copper and automatically extract the raw materials from the ground.
Players must connect the drills to a conveyor belt system to automate the gathering of resources using mining drills. This allows the extracted resources to be transported directly to the factory for processing, eliminating manual collection.
To further optimize resource-gathering, players must use speed modules to increase the efficiency of their mining drills, preferably "Speed Module 3." Speed modules are placed in the slots of the mining drill to increase their mining speed, reducing the time required to extract resources.
Trains
Another effective way to resource gathering is through trains. Trains can transport large quantities of resources from distant mining outposts to the factory, reducing the time and effort required for manual collection.
Players must build a train station at the mining outpost to set up a train system. The mining station should have loading and unloading stations connected to the conveyor belt system.
Once the train system is set up, players assign trains to transport resources between the mining outpost and the factory. This allows resources to be gathered automatically and transported directly to the factory for processing.  
Logistics Robots
Logistics robots are a powerful tool for automating resource gathering in Factorio. These robots transport resources directly from mining drills to the factory, eliminating the need for conveyor belts or trains.
To use logistics robots for resource gathering, players must build "Roboports" at the mining outpost and the factory. Roboports provide landing zone for logistics robots to pick up and transport resources.
Once the robots are built, players assign logistics robots to transport resources between the mining outpost and the factory. This allows resources to be gathered automatically and transported to the factory for processing.
Tips For Automating Resource Gathering
Plan Ahead
Before you begin building your resource-gathering infrastructure, planning ahead is essential. Take your time to consider the location of resource patches, the distance to the factory, and the best method for transporting resources.
Planning ahead helps avoid common pitfalls such as building resource outposts too far from the factory or using inefficient conveyor belt layouts.
Use Efficient Conveyor Belt Layouts
When using conveyor belts to transport resources, it is crucial to use efficient layouts, which minimize bottlenecks to ensure a smooth flow of materials. One way to do this is using a "main bus" layout.
This involves using a single conveyor belt to transport resources from the outposts to the factory. This reduces the number of conveyor belts and makes it easier to manage and optimize the flow of resources.
Another tip is to use underground conveyor belts to reduce congestion. Underground conveyor belts allow resources to be transported beneath other belts or structures. These underground conveyor belts reduce the risk of bottlenecks and free up space. 
Use Multiple Mining Drills
To increase the efficiency of your resource gathering, use multiple mining drills on the same resource patch. This allows you to extract resources more quickly and reduces the time for manual collection. Using multiple mining drills also helps prevent resource depletion too quickly, ensuring a steady stream of materials.
Use Speed Modules
Speed modules increase the mining speed of your mining drills, allowing you to extract resources more quickly. These modules are placed in the slots of mining drills to increase their mining speed, reducing the time required to extract resources.
However, it is important to note using too many speed modules leads to increased energy consumption. Hence, it's essential to balance the benefits and costs.
Use Signals for Train Automation
To automate your train system, use signals to control traffic and prevent collisions. Signals designate one-way tracks, create train waiting areas, and control traffic flow at intersections. This ensures your resources are transported safely and efficiently, reducing the risk of delays or accidents.
3. Research New Technologies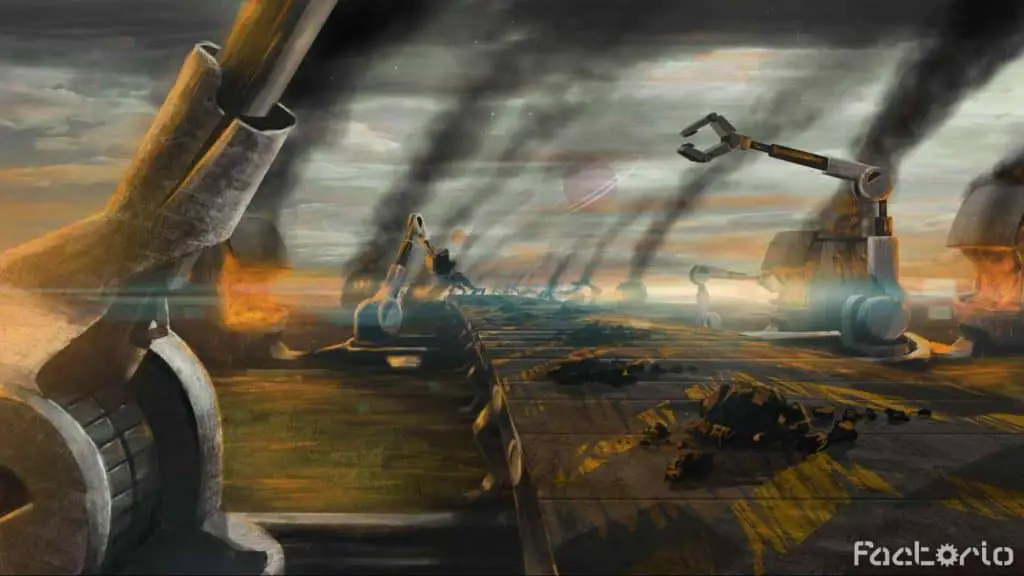 Researching new technologies in Factorio is a fun and exciting task. It is an opportunity to explore new possibilities and unlock new machines, buildings, and upgrades which help you build the ultimate factory. Here are some tips and strategies for researching new technologies in Factorio fur fun.
Experiment with Different Research Paths
One of the fun aspects of researching new technologies in Factorio is the ability to experiment with different research paths. Instead of focusing solely on practical technologies, try to explore new and unique paths that add an element of creativity to your factory.
For example, focus on researching technologies related to music, art, or other non-conventional topics.
Set Research Challenges
Another way to make researching new technologies more fun is to set research challenges for yourself. You could challenge yourself to research a specific technology in the shortest time or a specific set of technologies using only a limited number of labs. These challenges add an element of competition and excitement to the research process.
Create a Research Plan
While experimenting and setting challenges are fun, having a research plan in place is also essential. This plan must outline the technologies you want to research and the order in which you want to research them. Creating research ensures you're progressing toward your goals and not wasting resources or time.
Collaborate with Others
Researching new technologies is a fun team activity in multiplayer mode. By collaborating with others, you pool your resources and expertise to research new technologies more efficiently. Additionally, working with others is a great way to learn new strategies and techniques for researching in Factorio.
Use Mods
Factorio has a thriving modding community, and various mods are available that add new technologies and features to the game. Using mods unlocks new technologies unavailable in the base game or adds new challenges and gameplay mechanics. Additionally, using mods adds an element of creativity and unpredictability to the research process.
Set Research Goals
Another way to make researching new technologies more fun is to set research goals. You should research all the technologies in a specific machine or production line. Setting research goals creates a sense of accomplishment and satisfaction as you progress toward your objectives.
Research for Aesthetics
In addition to researching new technologies for practical reasons, you should also research aesthetics. This means researching technologies that improve the look of your factory rather than just its productivity. You could research technologies related to lighting or landscaping to create a good-looking factory and improve the game's visual appeal.
Research for Roleplay
At last, researching new technologies can be a fun way to roleplay in Factorio. By focusing on technologies that fit a specific role or theme, you create a more immersive gameplay experience. You could focus on researching technology related to space exploration or environmentalism to create a specific narrative or story for your factory. 
4. Defend Against Alien Attacks
Defending against alien attack in Facotiro is a fun and challenging game aspect. The alien creatures in Factorio are aggressive and attack your factory if you get too close or if they feel threatened by your pollution. Here are some tips and strategies for defending against alien attacks in Factorio for fun.
Build Walls
The most effective way to defend against alien attacks in Factorio is to build walls around your factory. Walls are a great way to keep the aliens out and protect your buildings and machines. You build walls using materials such as stone or concrete and add turrets and other defensive structures to your walls for added protection.
Use Turrets
Turrets are a must-have when defending against alien attacks in Factorio. Turrets are placed on walls or the ground and automatically attack alien creatures that get too close. Various types of turrets are available, each with its own strengths and weaknesses. Some turrets fire bullets, while others fire lasers or missiles.
Research Military Technologies
To make defending against alien attacks more fun, you research military technologies to unlock new weapons and defensive structures. Some of the military technologies available in Factorio include grenades and artillery. These technologies add an element of excitement to the game and make defending against alien attacks more fun and challenging,
Build Patrols
Another way to defend against alien attacks in Factorio is to build patrols. Patrols consist of groups of soldiers moving around your factory and attacking any aliens they encounter. You equip your soldiers with weapons and defensive structures, such as shields and armor, to make them more prominent in combat.
Use Drones
Drones are another valuable tool for defending against alien attacks in Factorio. Drones are used for reconnaissance, and they are also equipped with weapons to attack the aliens. Some drones can repair damaged buildings and machines, especially during a significant alien attack.
Focus on Pollution Control
Aliens in Facotorio are attracted to pollution, so focusing on pollution control help reduce the number of alien attacks you experience. You can reduce pollution by using cleaner energy sources such as solar or nuclear power by using pollution-capturing machines like the air filter.
Set Challenges
Defending against alien attacks is a fun challenge in Facotorio. To make it more fun, you should set challenges for yourself, such as trying to defend against a certain number of alien attacks in a specific amount of time or against an alien attack without using any turrets. These challenges add an element of excitement and competition to the game.
Collaborate with Others
Defending against alien attacks is a more fun activity in multiplayer mode. By collaborating with others, you can pool your resources and expertise to defend against alien attacks more effectively. Working with others is also a great way to learn new strategies and techniques for defending against alien attacks.
5. Explore New Territories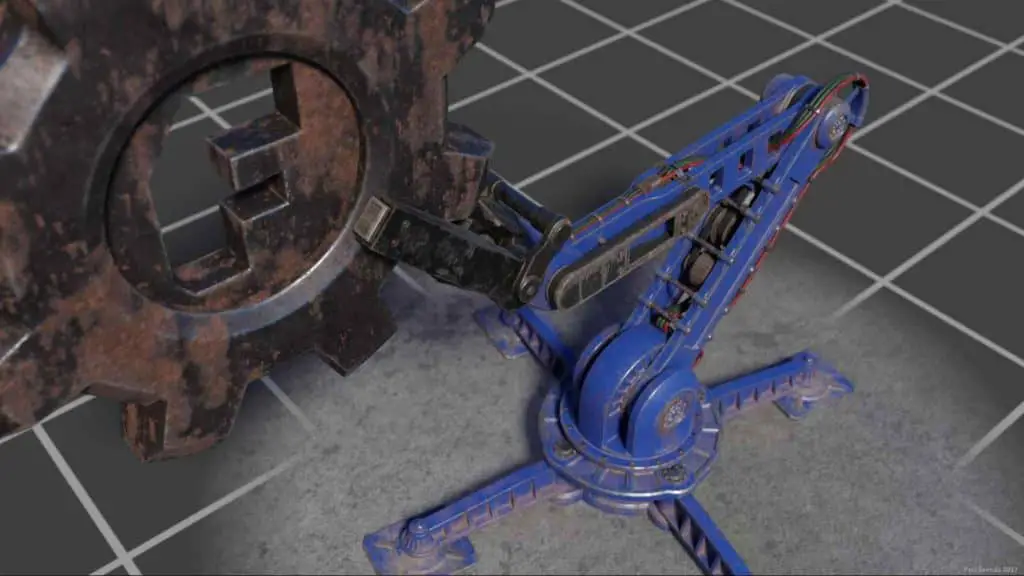 Exploring new territories in Factorio is a great way to expand your empire and discover new resources. It can be fun to venture into the unknown and see what awaits you. Here are some tips and ideas for exploring new terriers in Factorio for fun.
Prepare Before You Go
Before you embark on your journey, ensure you have everything you need to survive. Stock up on food, water, and ammunition. Bring some extra equipment and tools in case you need them to repair or build new structures. Consider building a mobile base that you can take with you on your journey. This way, you have a safe place to retreat if things get dangerous.
Plan Your Route
Take some time to plan your route before you set out. Look at the map and identify promising areas for resources or terrain. Plan your journey to avoid areas that are difficult to traverse or known to be dangerous. Ensure you clearly know where you want to head and how you will go there.
Explore With Friends
Exploring new territories is a lot of fun when done with friends. Consider inviting fellow Factorio players to join on your journey. You can explore new areas, gather resources, and defend yourself against hostile creatures. Working together makes tackling more challenging areas and accomplishing ambitious goals easier.
Discover New Resources
As you explore new territories, keep an eye out for new resources that you use to expand your empire. You come across new types of ores, forests with valuable timber, or new water sources. Gather as much as you can and bring it back to your base so you can use them in your production facilities.
Build New Outposts
As you discover new resources, consider building outposts to exploit them. These outposts can be minor and temporary structures or more permanent installations with advanced production facilities. Be sure to defend your outposts against hostile creatures, and consider setting up premier defences to protect your workers.
Face New Challenges
Exploring new territories also presents new challenges and obstacles to face. You might encounter hostile creatures stronger than those you're used to facing. You also encounter rugged terrain that requires new tactics or equipment to overcome. Embrace these challenges and see them as opportunities to learn and grow as a Factorio player.
Have Fun
Above everything, make sure to enjoy your time. Enjoy exploring new territories in Factorio. Feel free to take risks or try new things out. Experiment with different strategies on your journey.
6. Launch Rockets Into Space
Launching rockets into space is the most exciting and rewarding activity in Factorio. It requires considerable resources and planning and rewards players with a sense of achievement and progress in their gameplay. Here are some aspects of launching rockets in Factorio for fun.
The first step in launching rockets into space is setting up a rocket silo. This requires considerable resources and planning as players must gather many materials and build a dedicated area for the rocket silo.
The rocket silo is a massive structure; players ensure it is protected from potential damage or attacks. Once the rocket silo is set up, players start working on the components required to launch the rocket. This includes gathering the necessary rocket fuel, building and installing the rocket control units, and developing the necessary rocket parts.
One of the critical aspects of launching rockets is ensuring that there is enough power to fuel the rocket and all its components. Players must set up a significant power supply like nuclear reactors or solar panels to ensure the rocket can launch successfully.
Another essential aspect of launching rockets in Factorio is research. Players research various technologies, such as rocketry and satellite communication, to progress through the game to launch the rocket successfully. This requires a significant investment of resources, time, and effort, but luckily, the payoff is worth it. 
The actual launch sequence is the culmination of the planning and preparation that has gone into setting up the rocket silo and gathering the necessary resources. Players must carefully monitor the launch sequence and ensure all components work correctly.
If everything goes according to plan, players will be rewarded with a launch into space with beautiful animation and achievement for launching the rocket. The excitement doesn't end there – players continue to explore space, gather resources, unlock newer technologies, and expand their Factorio empire even further.
One of the best things about launching rockets is the sense of accomplishment achieved from it. It is a challenging and time-consuming task, but the rewards gained are significant.
Players take pride in achieving something few have, and they've pushed the boundaries of what is possible within the game. However, launching rockets opens up a new gameplay world.
Once players have launched their first rocket, they continue to explore space, gather resources from other planets, and unlock new technologies to expand their empire even further. 
This adds a whole new layer of complexity and depth to the game, making it more engaging. Another fun aspect of launching rockets is the ability to customize the rocket design.
Players choose the appearance of the rocket and add custom decorations to make it truly unique. This allows players to express their creativity and make their mark on the game world.
7. Play With Friends In Multiplayer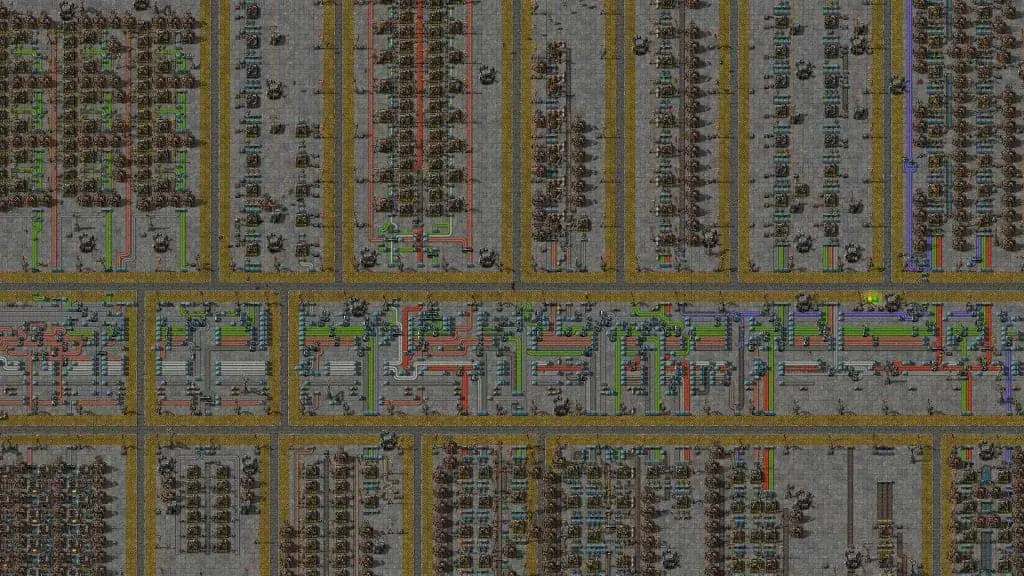 Playing with friends in multiplayer mode in Factorio is a great way to enjoy the game with others. With the ability to work together, strategize, and build a base, players experience a unique camaraderie and collaboration not found in single-player mode. Here are some tips and tricks for playing with friends in Factorio multiplayer.
Choose The Right Server
Before starting a multiplayer game in Factorio, it is essential to choose the correct server. Factorio has dedicated server software allowing players to create and run their own servers. Players can join public servers or connect directly to a friend's game. Players should consider ping, population, and the game mode when selecting a server.
Plan and Communicate
Communication is vital when playing with friends in multiplayer mode. Before starting the game, it is crucial to establish a plan and communicate effectively with other players. This includes the resources to focus on, the technologies to research, and each player's role. It is vital to establish a system for sharing resources and materials.
Divide and Conquer
One of the benefits of playing with friends in multiplayer is the ability to divide tasks to conquer the game faster. Players specialize in specific areas such as resource gathering, research, defense, and production, allowing the group members to work on each task results in conquering the game more efficiently and effectively. By dividing tasks and sharing the workload, players optimize their time and resource to achieve their goals faster.
Establish a Defense Strategy
Players deal with attacks from enemies such as biters and spitters in multiplayer mode. Establishing a defense strategy early on is crucial to prevent these attacks from destroying the base. This includes buildings walls and turrets, creating chokepoints, and using advanced technologies such as laser turrets and artillery.
Work Together on Research
Research is a critical aspect of Factorio, and in multiplayer mode, players work together to research new technologies faster. By sharing resources and research labs, players speed up the research process and unlock advanced technologies faster. Communicating effectively and coordinating research efforts is essential.
Build and Expand the Base Building
Expanding the base is a crucial aspect of Factorio. In multiplayer mode, players work together to create a massive, efficient base. This involves dividing tasks such as building production lines, constructing buildings, and laying down infrastructure. By working together and sharing resources, players build a more efficient and productive base than they couldn't create alone.
Use Mods to Enhance the Experience
Factorio has a robust modding community, and in multiplayer mode, players use mods to enhance the gameplay experience. Mods add new features, improve performance, and change the game in many ways. When playing with friends in multiplayer mode, players use mods to customize the game to their liking and add new challenges.
Embrace the Chaos
Factorio can be a chaotic game, especially in multiplayer mode. With multiple players working together, disagreements, mistakes, and miscommunications are bound to occur. It is essential to embrace the chaos and work together to overcome challenges and achieve goals. Players have a fun and rewarding experience by staying positive and working together. 
8. Mod The Game
Modding or modifying a game can be an exciting way to enhance your gaming experience; Factorio is no exception. With its open-source nature and active community, it's easy to find mods to download and install the game to your preferences. Modding Factorio adds new gameplay elements, changes existing ones, and improves the game's visuals and sounds.
Add New Gameplay Elements
Modders have created many mods that add new gameplay elements to Factorio. Plenty of mods to add to the game, from new resources and buildings to new enemies. Some famous examples include the Alien Biomes mod which adds new biomes and terrain to the game, and the Yuoki Industries mod, which adds new resources and buildings.
Improve Game Performance
Modding Factorio also improves the game's performance. For example, Optera's Library mod reduces game load times and increases FPS. The Less Fireworks mod reduces the number of fireworks displayed when launching a rocket, improving the game's performance on lower-end machines.
Change Existing Gameplay Elements
In addition to adding new gameplay elements, mods also change existing ones. For example, Angel's Petrochemical Processing mod changes oil processing, adding complexity and depth to the game resources management.
Add Visual and Sound Enhancements
Modders have also created various visual and sound enhancements for the game. The Bob's Metals, Chemicals, and Intermediates mod adds textures for metals, chemicals, and other items, making the graphics more appealing. The Moar Factory mod adds new sound effects for machines and other game elements, making the audio more immersive.
Create Your Own Mods
Those with programming experience can create their own mods. It is a fun activity that adds new gameplay elements for Factorio. The game modding API is well-documented, making it easy to start. Modding is a great way to learn programming skills while contributing to Factorio's community.
It is vital to read the mod's description and instructions carefully when installing mods. Some mods require additional dependencies, while others might conflict with other installed or the base game.
It is important to note that modding affects the game's balance and performance, so it's good to test mods on a separate save file before using them as your main one. Factorio has an active modding community with thousands of mods available to download.
Popular modding sites include the Factorio Mod Portal and the Factorio Forums. These sites offer various mods, from simple visual enhancements to complex gameplay overhauls.
Which Activity Is The Best For You?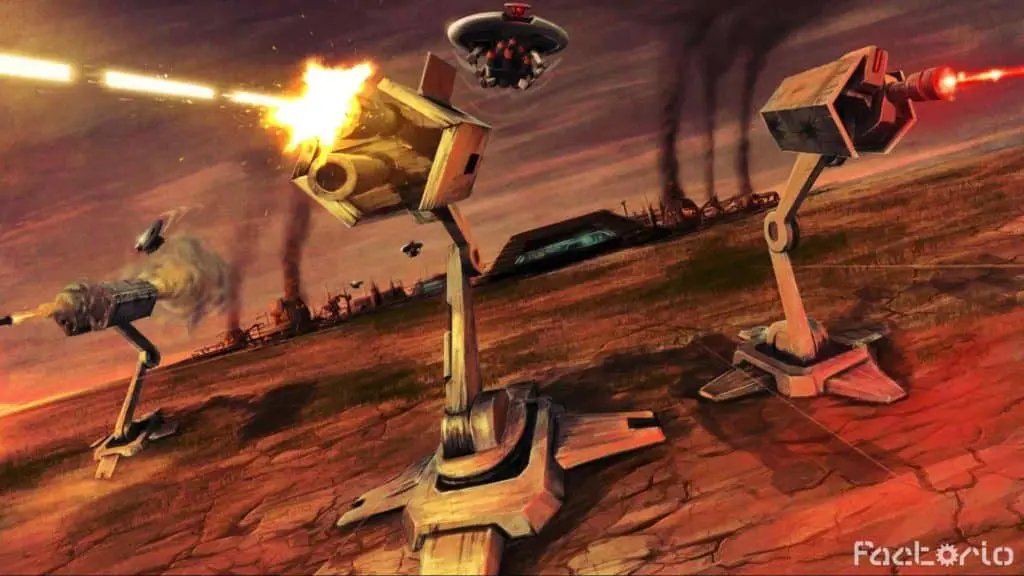 Ultimately the decision is yours which activity you want to indulge in. Some activities you are already doing and enjoying are not on this list. This doesn't mean stopping it or trying a different one as long as you enjoy it; keep on doing it so.
There are many things to do for fun except what's on this list. The things that are mentioned even in those, there are many sub-activities to take advantage of. Find something you like to do even if it stands out. However, ensure it doesn't affect or harm any other player or the game. 
Ensure to only indulge in activities that don't violate any terms of services of the game. If doing anything in multiplayer, respect fellow players and coordinate with them. Make friends throughout playing the game.
Modding in Factorio is a task that requires you to be attentive because there is a chance when downloading a mod from untrusted sites, you might download a virus. Do not cheat to bypass the grind; the grind in the game keeps it entertaining and keeps you coming back to it.
Additionally, you can even download mods that enhance the game's graphics to make it more visually pleasing.