MacBook Air is one of the cheapest laptops offered by Apple. It is perfect for school, office, and professional work but not really suitable for gaming.
Most games today require a relatively high processor speed and can place a massive demand on the computer's graphics and hard disk. For this reason, the best MacBook Air is not fit for professional gaming.
Although this laptop is not optimized for gaming, it can run basic software. You can play older games on this laptop, but the hardware is not capable of running the latest AAA games. In order to play these games, you need to lower the settings, which spoils the entire gaming experience.
So, if you are looking for a dedicated gaming laptop, it is best to avoid MacBook Pro Air. Continue reading this article if you want to know why MacBook Air is not suitable for gaming.
Is MacBook Air Designed For Gaming?
No, MacBook Air is not designed for gaming. The old MacBook Air, as well as the new MacBook Air with an M2 chip, are both not made for gaming. These are non-gaming laptops. While you can use these laptops for basic gaming, they won't match the potential of a gaming laptop.
The MacBook Air is not designed for serious gaming. Even though its thin and lightweight design allows you to travel light and easily, its limited capabilities make it unsuitable for serious gaming.
While it can run most mac-optimized games on low settings, the MacBook Air is simply not designed for high-end games. Even though the MacBook Air 2020 offers an 8-core GPU, its graphics still lack serious gaming performance. However, it is still more than capable enough to handle most everyday tasks, including work-related tasks.
The New 2023 MacBook Air is equipped with a 10-core GPU, but it is still not enough for playing AAA games at high settings. This laptop can offer decent performance at low or medium settings, but that's all you can expect for a non-gaming laptop.
Reasons Why MacBook Air Is Not Good For Gaming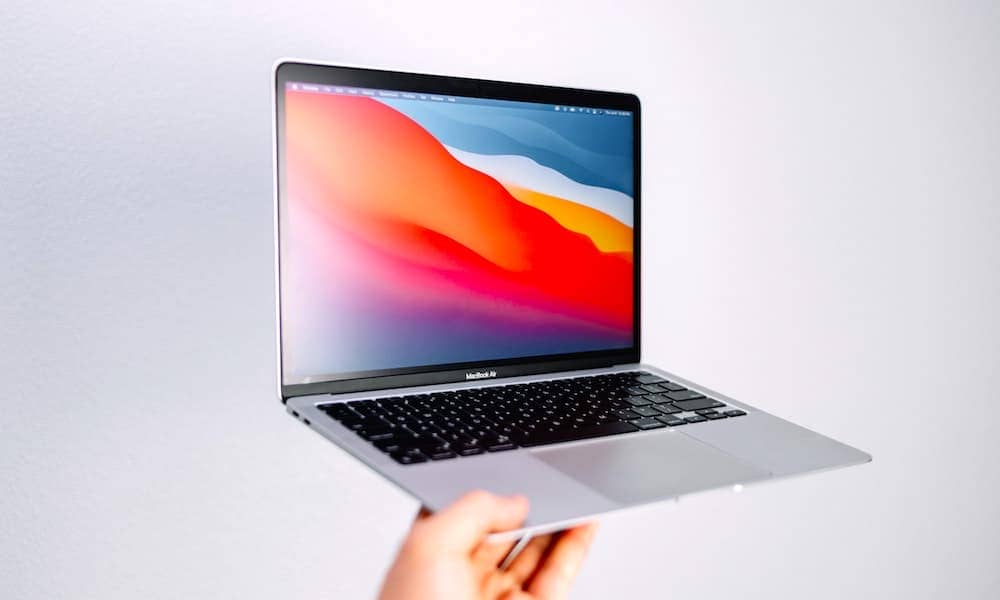 If you are a serious gamer and are considering a MacBook Air as your new gaming laptop, there are some things to consider. The M1 or M2 chip isn't powerful enough to support high-end graphics.
There is no dedicated GPU. The keyboard isn't comfortable for playing games, and there are no fans to cool down the device. All of these factors will reduce your enjoyment of gaming on the MacBook Air.
M1 Chip Is Not Strong Enough For Gaming
While the M1 chip is powerful for basic computing tasks, it is not suitable for gaming. This chip is equipped with 8 core CPU and GPU, but it still lacks gaming performance. Nonetheless, it does perform extremely well in productivity tasks.
A gaming laptop needs an extremely powerful processor to run heavy games. But the M1 chip does allow you to run some iPhone and iPad apps on your Mac. You can only play games that are optimized for this chipset.
No Dedicated GPU
While the built-in GPU on the MacBook Air is sufficient for the basic functions, gaming enthusiasts will want a separate GPU for enhanced gaming performance. Integrated GPUs share a chip with the computer's CPU, but they cannot handle the demands of modern games.
Consequently, you will need an external graphics card if you plan to play the latest titles. The minimum requirement for a graphics card is 2GB. The Apple M1 chip is equipped with 8 core GPU, but it is not meant for gaming. For playing games at higher settings, you need a dedicated GTX or RTX GPU.
Non-Gaming Keyboard
The MacBook Air features a full-size Magic Keyboard and a slim aluminum case for a professional design. While the keyboard is perfect for typing and professional use, it is a non-gaming keyboard.
A gaming keyboard can make all the difference in winning a game. Not only will it give you an advantage over other players, but it will make your game-playing experience even more enjoyable. The keys on the laptop don't have enough spacing, and the layout will not give you an edge over others.
No Cooling Fans
The New MacBook Air has a fan-less design. It doesn't use a cooling fan to maintain air circulation within the laptop. Instead, it uses a heat spreader which transfers the heat to the heatsink in order to keep the system cool. While the MacBook Air has a capable cooling system, it is not designed for gaming.
When you run heavy games on this system, it will not be able to control the heat. This can result in high temperatures and a slowing down of the machine when gaming or using graphic-intensive applications. This is why the MacBook Air's cooling system isn't ideal for gamers.
What Is A MacBook Air Good For?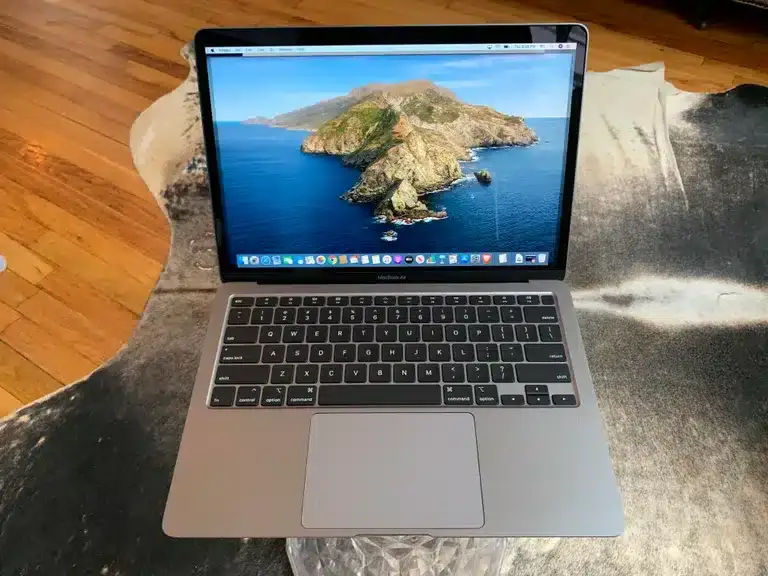 The MacBook Air is a great choice for business users. Its lightweight design makes it a good option for traveling. Its performance handles web browsing and video streaming and is powerful enough to handle more intensive tasks like Adobe Photoshop and multimedia applications. The battery life of the laptop is also quite good, at up to 18 hours.
If you're a worker and need a reliable machine, the MacBook Air is a good option. This machine weighs just 2.8 pounds and measures twelve by 8.5 inches. The MacBook Air features a 13.3-inch Retina display for stunning visuals. It is lightweight and carries a premium feel, and comes in silver or space gray.
It features a Magic keyboard and Apple's snappy M1 chip. It can handle basic photo editing and light video editing. You can also use the MacBook Air for programming if you need to. This laptop is perfect for students and for home-office work.
Conclusion
Even though MacBook Air is not good for playing heavy graphics-intensive games, you can still use it to play older games. You can play games that are developed for Apple's new silicon chip.
Apart from that, you can even play a few AAA games at low or medium settings. However, if you are looking for the best gaming experience, MacBook Air is not for you. In this case, you need to invest in a gaming laptop offered by ASUS or Alienware.