Today I will tell you how to upgrade roads in Cities: Skylines. As we know that the most fundamental and vital tool to build your city is the roads. Roads are the most fundamental andost vital tool for developing your city. There are various sorts of roads accessible, and they primarily serve two functions: traffic and regulation. Just two-lane roads are accessible at the beginning of a new city. After completing the first route and the remainder via milestones, different roads become available.
Various road designs are better suited for residential areas, while others are better suited for quicker and denser traffic. Some high-capacity roadways, such as motorways, do not permit zoning close to them. Cars on bigger roads also produce more sound pollution and reduce the property's value surrounding them.
Why is there a need to build roads?
Obviously the occupants, use the roadways to move from point A to point B. This can be done by automobile, foot, bike, or public transportation. But, more importantly, without a link to the road infrastructure, no building obtains the essential services. This included, for example, rubbish collection, police, and ambulances.
Drawing the roads
Road tool is used to draw the roads. Four options are available for drawing roads. It is also possible to have roadways adhere to the zone plan.
Straight road – lets us to design straight stretches of road by specifying the start and finish positions.
Curved roads– lets us to create roadways that twist and curl. To create a bent road, the initial left mouse button creates a point that will be used as a slope for the sharp curve, and the second clicking will construct the road.
Freeform – helps to build both linear and curved highways.
Upgrade – helps to convert existing roads to a particular variety of road. Despite its name, the tool may be used to switch from one type of road to another, enabling "downgrades" to smaller or less adorned roadways. In addition, one-way road by right-clicking (of any sort, including freeways) reverses the traffic direction.
Also Read: How to Increase Land Value in Cities: Skylines?
Characteristics of the road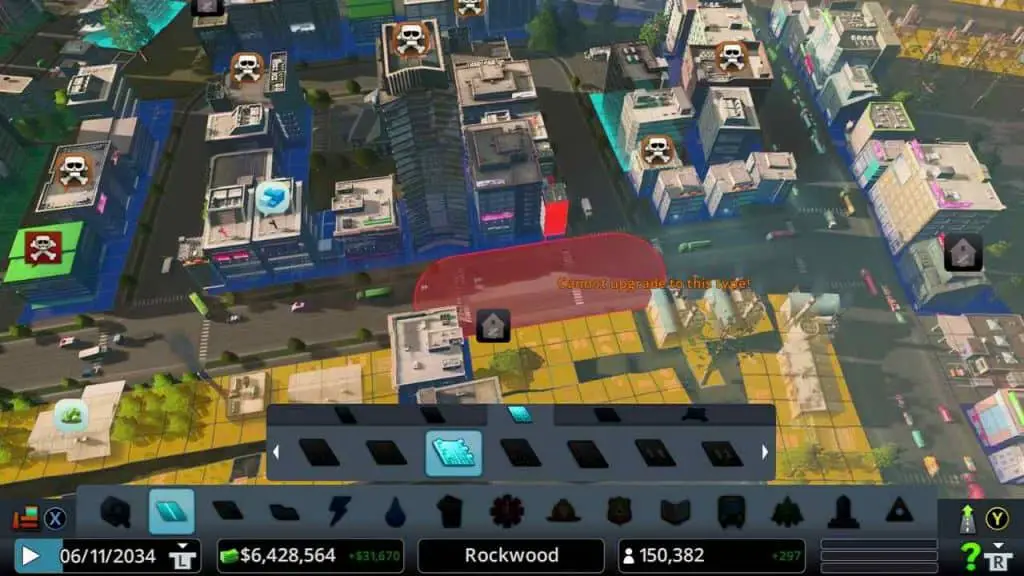 Roads have two directions, One-way and two-way roads.
One-way: Allowing traffic to flow in just one way can help to alleviate traffic jams. The flow of traffic is determined by the location in which the street is constructed. Traffic will flow from the start to the finish of the route.
Motorway and highway expansions are examples of one-way roads, therefore make sure to arrange your motorways in the correct direction.
Two-way roads: Allow for movement in both sides. Such roads can cause traffic jams, but they also provide for less constrained pathing for automobiles through cities, therefore narrow two-way roads are useful for reducing traffic.
Roads placing
Narrow two roads can be built from the beginning. It doesn't make a difference if it's a slope, a linear, a bridge, or a trench. When we subsequently access medium and big streets via milestones, keep in mind that these are 4 fields broad rather than simply two. Whenever a small roadway is upgraded to a bigger one, service facilities must be shifted.
When laying up one-way roads and highways, keep the arrows' directions in mind. By choosing "Upgrade Road" and afterwards right-clicking the road, we may alter the direction of movement on one-way roads and highways. We can change moving direction in this manner. If we neglect this, elements of our road system may cease to function.
We may organise the roadways in a square arrangement to maximise space use.We make the most out of the our land if we have precisely eight pitches to "zone" among two roadways. Yet, don't create the entire state in a grid pattern because certain commercial buildings require more room than 8 fields.
Junctions
In Cities: Skylines, there are few restrictions on crossings. Hundreds of highway junctions and transportation systems, several of which are based on factual data, may be found in the Steam Shop.
With addition to the normal junctions featured in the main game, we may import our own junctions into the game and set these in our city. We simply can't continue creating the same junction in multiple spots if you utilize the blueprint.
Also Read: How to Build Overpass in Cities: Skylines?
Constructing tunnels and bridges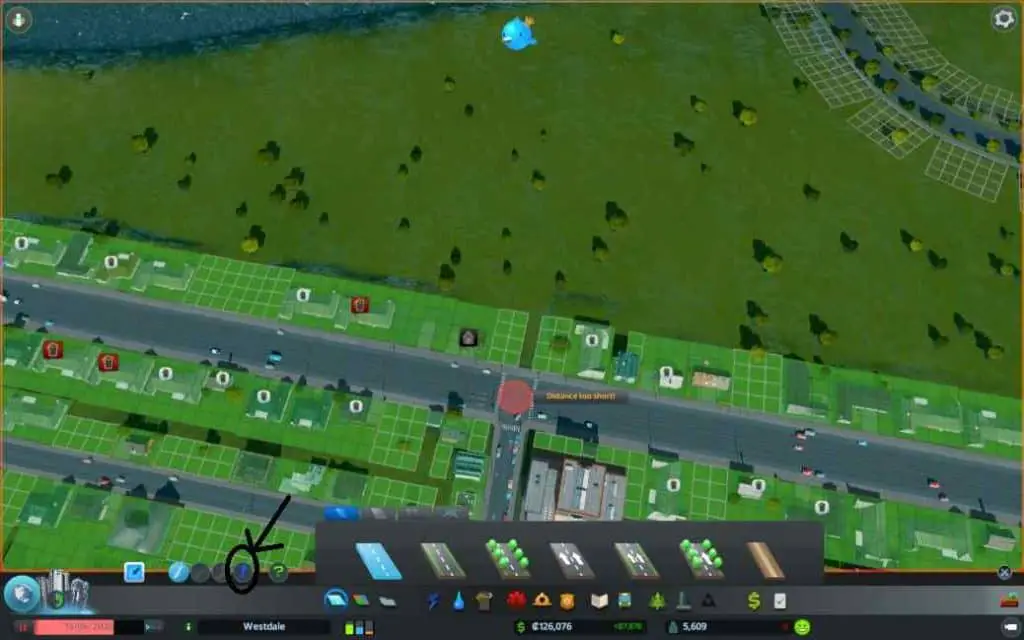 We may move up and down the street once we have picked the beginning of a new road (the road is now represented in blue). This results in the construction of a bridge or tunnel. Click the page up key to elevate the road, and the page down button to decrease it.
Upon choosing the kind of route, we may immediately enter tunnel or bridge mode. As a result, we can construct a bridge section without the need for a slope or a trench.
Conclusion
In order to upgrade roads in Cities: Skylines one should choose the kind of road from the roads list and afterwards click upgrade road.