Elden Ring is a fantastic gem that has left players clutching their controllers for hours at a time. One of the best things about Elden Ring is being able to share your magical experience with others.
One can opt to summon friends into their world and enjoy clearing areas and defeating thrilling bosses. However, if you are in the mood for some violence, you can even enter players' worlds as a hostile enemy. Here is how to invade your friends in Elden Ring.
If you were looking to surprise your friends by invading their worlds as a hostile enemy, that is impossible as of yet. The odds of you invading your friend are one in a million, and even that by pure luck. However, you can duel your friends and fight to the death by placing down red summon signs using the Duelist Furled Fingers and matching passwords.
Eager to face off against your pals and show them who's boss? Keep reading to find out how you can make them regret skimping out on the bill the last time you went out. We will be looking at the methods to invade friends in Elden Ring and all the drawbacks and limitations. Without further ado, here is how to invade your friends in Elden Ring:
Also Read: Why Did Marika Shatter The Elden Ring?
How To Invade Friends?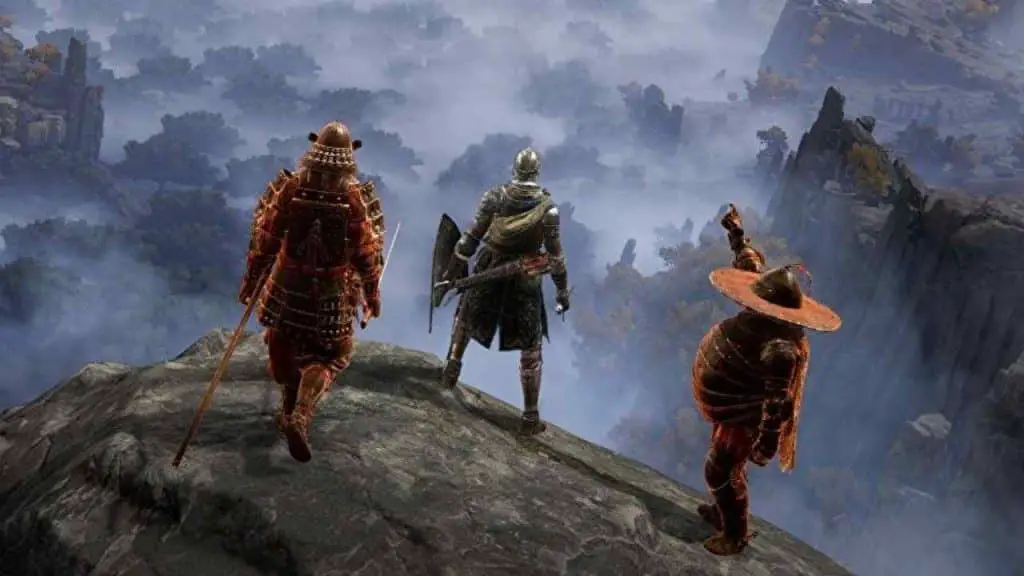 If you were looking to casually drop in their worlds to say Hi and possibly kill them, (like friends do) we have some bad news. It is not possible to select whose world you invade in Elden Ring. There is, however some alternatives you can look into that are close enough.
Invasion
While the offline mode of the game is fantastic itself, Elden Ring has the option to play multiplayer. And while co-op play with friends and strangers looking for a hand with some bosses is great, you can take a more chaotic route and have a fight to the death after invading another player's world.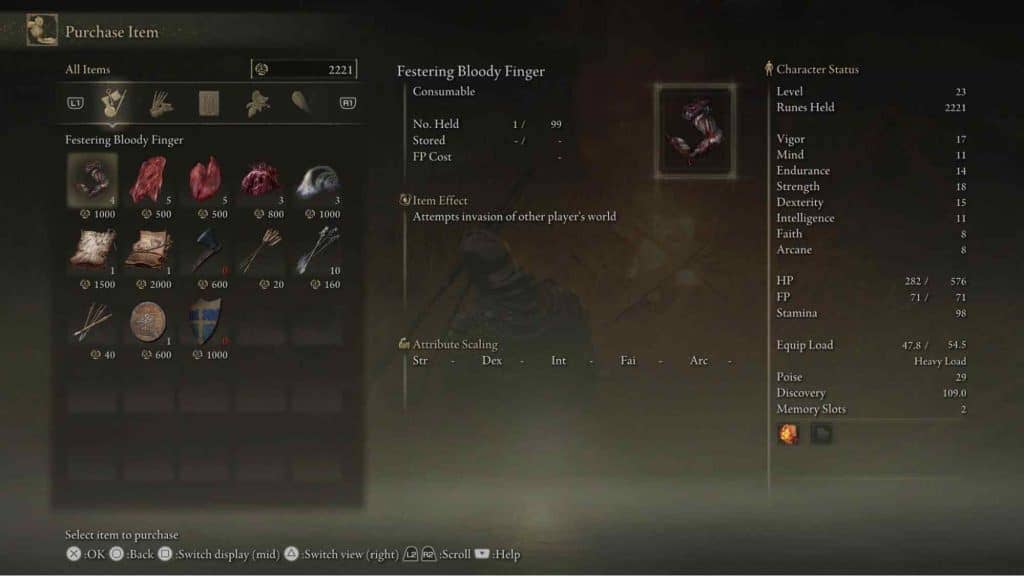 You need special Multiplayer items to invade and get invaded in Elden Ring. The first requirement is, of course, to be online. To attempt an invasion of a fellow Elden Ring player's world, you need the Festering Bloody Finger, which is later replaced by the Bloody Finger in Multiplayer, rendering the Festering Bloody Finger obsolete. 
To get invaded in Elden Ring, you need to put down a Taunter's Tongue to lure in invaders and have some fun slaying fellow Tarnished.
Also Read: How To Get To Southwest Liurnia in Elden Ring?
Invading Friends
While it is a bummer that you cannot hop in your friend's world at any time to give them an extra dose of frustration and saltiness, there are still ways to engage in PvP with your friends. To do this, there are two requirements:
Duelist's Furled Fingers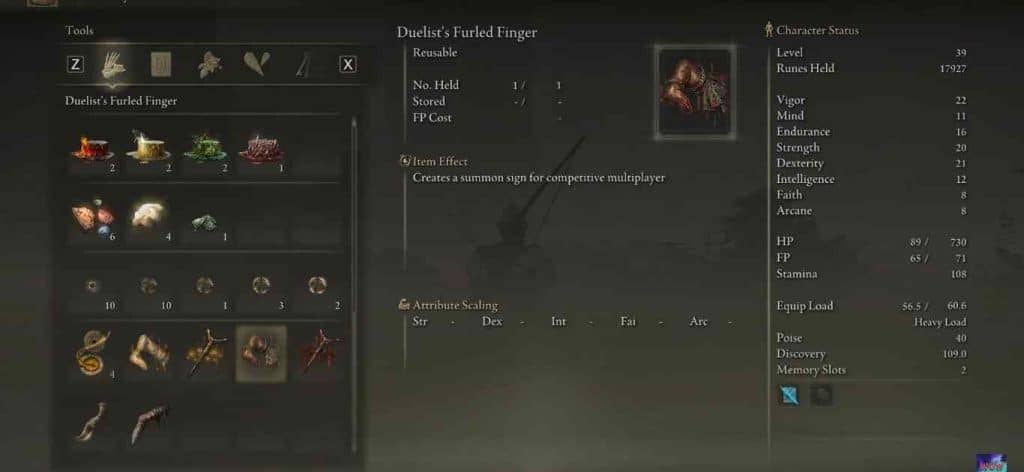 Item Type: Reusable
Effect: Creates competitive multiplayer summon sign
Description: Item for online play.
(Can also be used from the Multiplayer menu.)
Creates a summon sign for competitive multiplayer.
Arrive as an adversary (Duelist) with the objective of defeating the Host of Fingers of the world to which you were summoned.
A finger of corpse wax, furled like a hook. The bronze adornments are the mark of a duelist.
The first thing you need is a Multiplayer item known as the Duelist's Furled Fingers. This item allows you to set down a competitive summon signs that players can use to summon you into their worlds as a hostile enemy. This is a reusable item that is only usable in online play. Get a Duelist's Furled Finger and follow the next step to fight your friends in Elden Ring.
Matching Passwords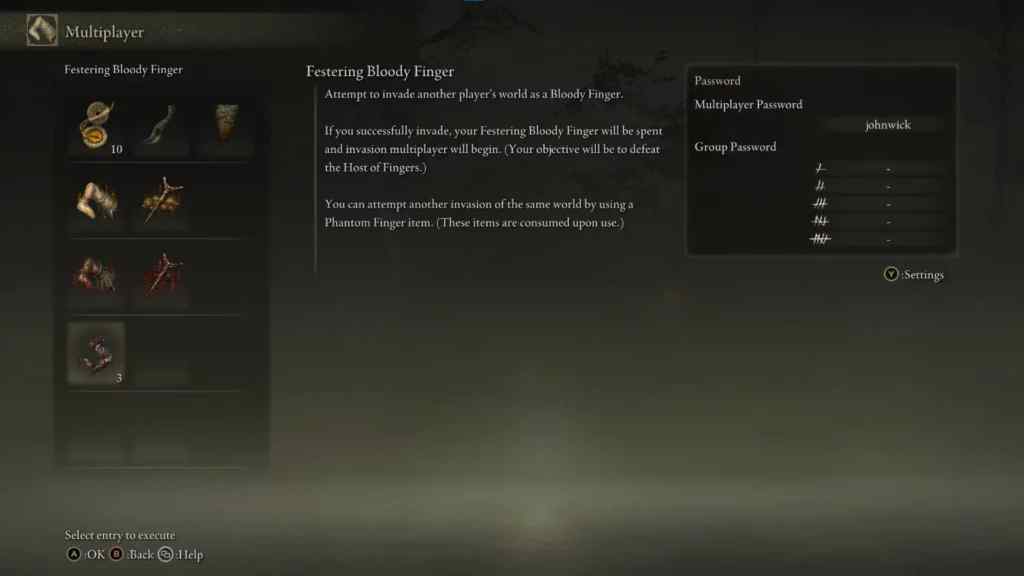 SoulsBorne games have always provided us with the option to set a password to limit and specify matchmaking. This ensures that only players with the same password are matchmade to engage in cooperative or competitive play. Thankfully, this handy feature found its way to Elden Ring multiplayer as well.
To set a password, head over to the Pause menu and select Multiplayer. This will take you to a separate menu with Multiplayer settings and items. Set a password here and make sure that you and your friend set the same password. Something unique with a blend of numbers and letters ought to do the trick!
Also Read: How To Fix Elden Ring Connection Error When Summoned?
Dueling Friends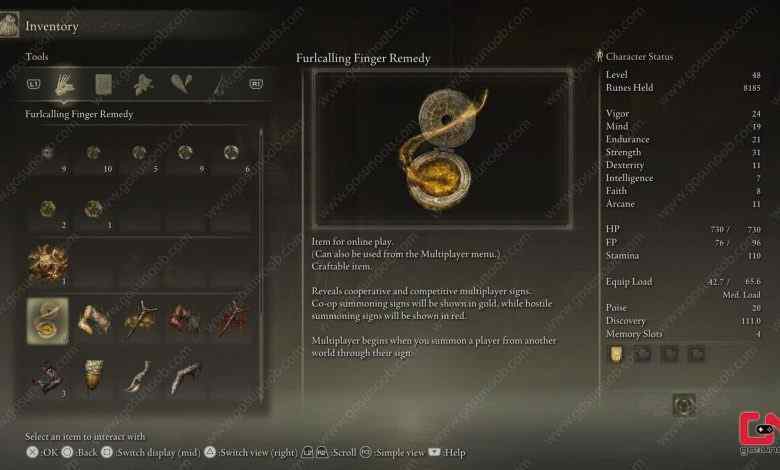 To engage in a duel with your friends, follow the two steps mentioned above. The one whose world you want to be summoned to should use a Bloody Finger, and the invader should use the Furlcalling Finger Remedy to see their summon sign After that, if your password is unique, you will find yourself in your friend's world, ready to duel to the death!
The matchmaking might take some time.
Conclusion
There you have it. This has been our article on how to invade your friends in Elden Ring. It is the next best thing to pop in to say hi. Beggars cannot be choosers, especially when the beggars get a fantastic open-world offline mode to play through. 
If this guide helped you, leave a comment below and let us know. We hope you enjoy countless sessions of some friendly slaying. Good luck, Tarnished!