Hello, players of the mega-popular Cities: Skylines game, how are your cities progressing? Cities: Skylines is a game that has been successfully gathering all fans of city-building games for many years.
This game requires creativity and managerial skills because in addition to building the city, you as the mayor need to pay attention to the state of the city budget. In this article, we will talk about tourism – how important tourism is in Cities: Skylines, and how you can improve it so that the money from tourists starts flowing into the city budget.
Cities: Skylines is a game launched by Paradox Interactive in 2015. From the very beginning, this game was destined for success, and judging by the number of active players even today, it seems to us that Cities: Skylines does not intend to lose in popularity.
In this game you start from the very beginning, choose the map of the city where you want to build your empire and start building zones. It is necessary to build residential, industrial and commercial zones. Next, it is necessary to build roads and connect parts of the city so that its citizens can travel around the city.
Don't forget public transport, it is very important because a lot of people will travel by bus, tram or subway. Furthermore, players must take into account the health of citizens, water and environmental pollution, and citizen demands. There are many more things to worry about in order to make your city the best and most attractive place to live, but you will find out when you start playing this truly addictive game.
Now, let's talk about tourism in Cities: Skylines.
Also Read: How to Use Natural Resources in Cities: Skylines?
What Does Tourism Look Like in Cities: Skylines?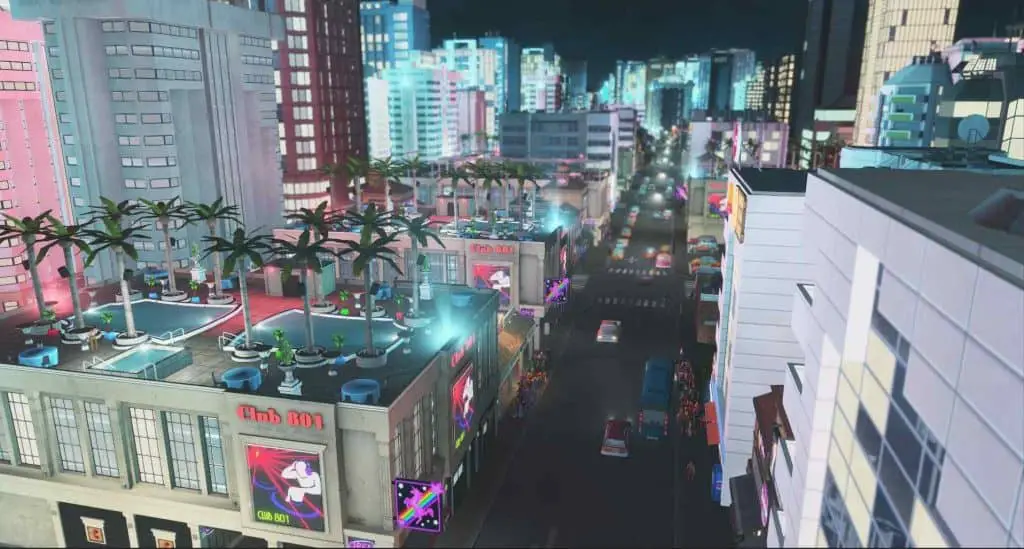 As it looks in the real world, tourism in Cities: Skylines consists of tourists who come to your city to visit Parks and Plazas, monuments, unique buildings and Park Areas. Tourists, of course, spend money, which is an ideal opportunity to increase the city budget. Once your game has just started, tourists will only be able to arrive via highways, otherwise they will be able to do so via other forms of transport such as airplanes or ships.
How much your city will be visited by tourists depends on the attractiveness of your city. Unique buildings and high land value increase attractiveness value, which means more tourists. You can see it in the city info panel and the tourism info view.
If you want to increase land value, you can do so by building plazas and parks. In the same way, buildings in that zone will level up. You can unlock Unique buildings when you reach certain milestones in Cities: Skylines. When you unlock them, place them in your city because that way you will increase the happiness of your citizens and attract additional tourists. Also, don't forget to connect unique buildings with public transport so tourists can reach them. You have to pay attention to whether your city is well connected, if it is not well connected the influx of tourists can create unnecessary crowds in the city.
What we love about tourists is that tourists will spend money. They will visit shops and go sightseeing. That money can increase your city's tax income because the tax is paid on the goods being sold. Commercial areas will be a tourist attraction by carefully constructing roads that will lead to commercial areas. Basically, unlock unique buildings by reaching milestones, place them up in your city, connect them using public transportation and wait for tourists to show up and start spending money. It's really easy!
Cities: Skylines game developers have really made an effort to show the real appearance of tourists in the city. Thus, tourists with different incomes come to the city, depending on the amount of their income (Low, Medium and High), how long they will stay in the city and spend money.
Also Read: How to Fix Sewage Backup in Cities: Skylines?
How to Avoid The City Crowds When Tourists Come
The easiest way to regulate traffic in Cities: Skylines when tourists start arriving is to determine their final destination and starting point. For example, you can specify on your stations to accept only external traffic. That way you will always know where the tourists will arrive. Also, commercial areas set up close to each other so tourists do not spend a lot of time on transportation from one building to another.
Furthermore, separate lines in public transport. Try not to confuse regular public transport with tourist. That way your citizens won't have a problem with city crowds, and tourists won't block roads when they go on their sightseeing tours.
Once you have perfected public transport you will have no difficulty with tourists coming to and moving around your city. This will mean a lot to your city and its citizens.
Also Read: How to Clean Water in Cities: Skylines?
How to Attract Even More Tourists to Your City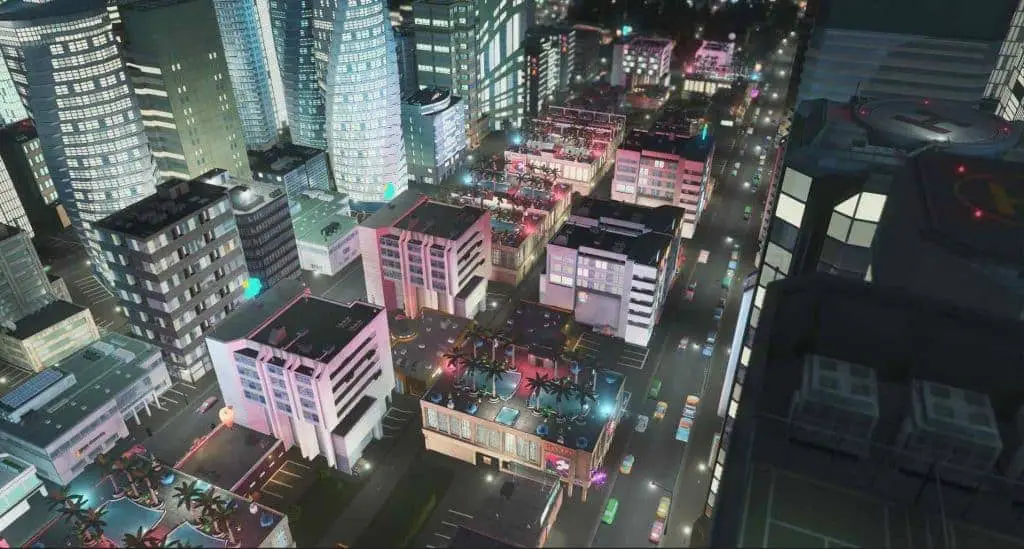 Tourism is growing as your city increases its attractiveness value. That means that you need to constantly work on improving the city, building parks, specialized commercial areas and monuments. This is the simplest but also the most successful tactic by which your city will attract even more tourists. It should be remembered that different buildings also have different degrees of attractiveness.
Here are some more tips on how to increase tourism in Cities: Skylines:
Pay attention to city policies – with them, you can raise the attractiveness of buildings in your city.
Recreational Use – reduces crime rate, and increases tax income
Boost Connections – it can be applied to trains, boats, planes and private cars, also, the outside connection traffic capacity is increased by 20%. It costs ₡ 10,000 / week
Advertisement Campaign – 20% more visitors are drawn into the city. It costs ₡ 200 / week
Let Go of Leisure – the tourism sector in your city will not bring you tax money but will attract many more tourists
Prefer Parks – 10% more tourists will be attracted to park areas, plazas and parks in your city. It costs only ₡ 100 per object
Also, build a Space Elevator. With Space Elevator, your city will literally be flooded with tourists, and you can only build Space Elevator in the late game, until then try to build proper roads for tourists in your city.
Another construction option that will increase the influx of tourists to your city is Castle of Lord Chirpwick. The Castle of Lord Chirpwick will increase the attractiveness of your city by 100%. And each building will get an additional +25 attractiveness. Isn't that great?
Attracting tourists is an extremely easy task, just focus on transport connections and on the fact that tourists have enough attractions to visit, and enough commercial areas where they will spend money and thus increase your city budget.
Final Thoughts
Here we are at the end of another guide about Cities: Skylines, this time we talked about tourism and how to increase the number of tourists in the city. Tourism in Cities: Skylines depends on the attractiveness of the city and its buildings. Unique buildings have different attractiveness values and thus attract a certain number of tourists.
Set up tourist buildings as close as possible to the stations where tourists come. Tourists can come by various routes, planes, ships, trains, etc. Place your tourist buildings where most of the landmarks of your city are located, it is an obvious location where most of the tourist groups will gather. And finally, the zones with the highest land values are beaches and sea shores, as well as many others.
Follow our tips and see how your city's budget increases with the arrival of even more tourists, and if you have your own successful ways to increase tourism in the Cities: Skylines, feel free to share them with us!